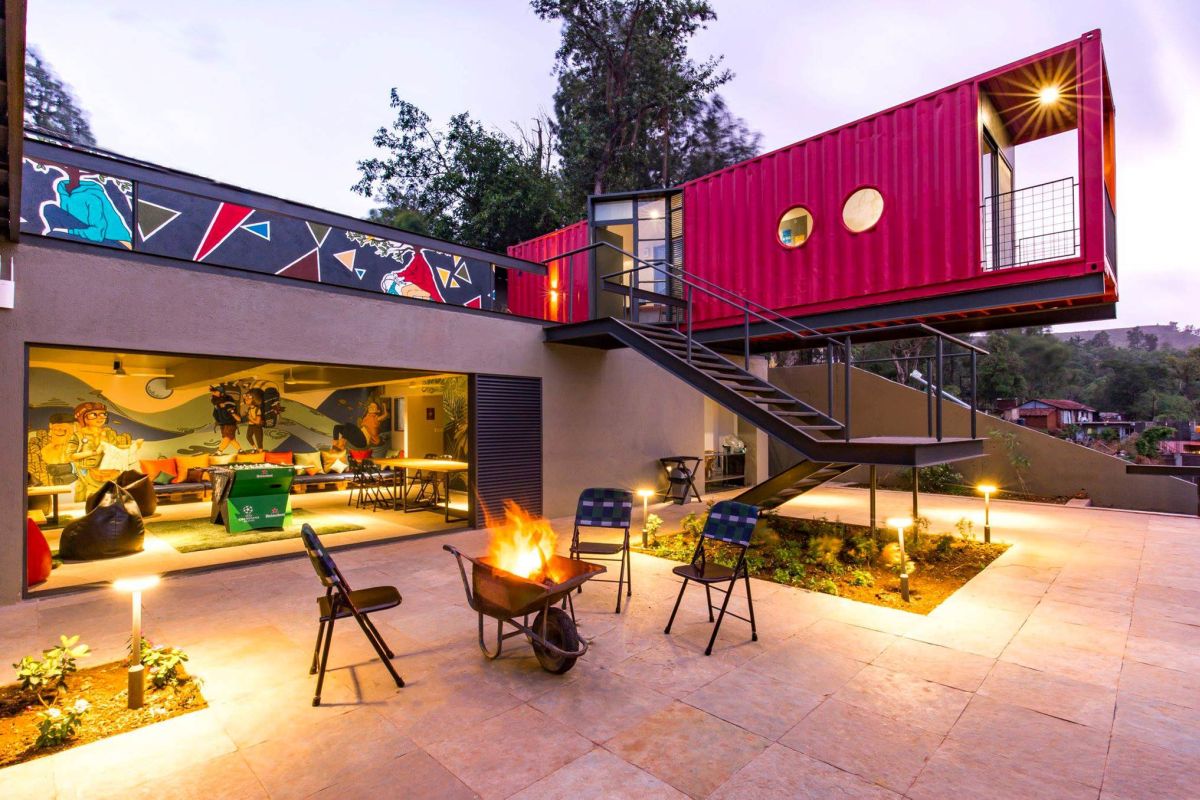 Zostel at Panchgani, the hostel for backpackers is situated near a hill station Panchgani, the strawberry capital of India in the Western Ghats of Maharashtra. Design has evolved in response to the need of backpackers (18 to 40 years of age) for safe, comfortable and hygienic place to stay at a scenic location while traveling on a shoestring budget.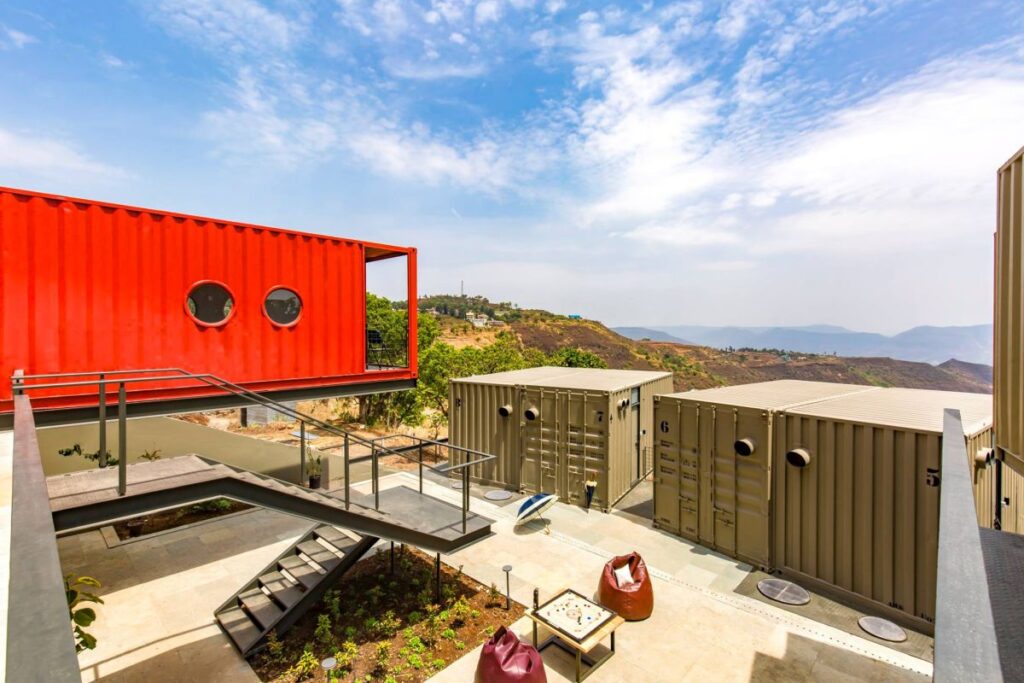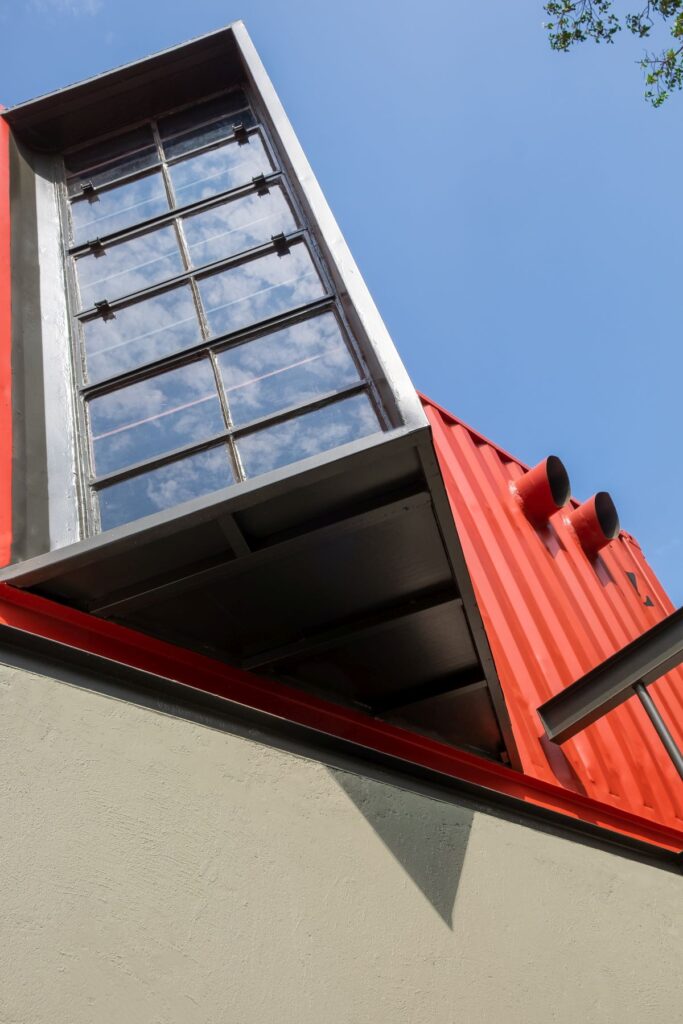 Since it's opening, this place has been re-visited by many, in different Seasons for experiencing the sheer joy it offers through its design setting. With valley views to all and cascading outdoor spaces, it remains a sought after destination among millennials with average 90 percent occupancy.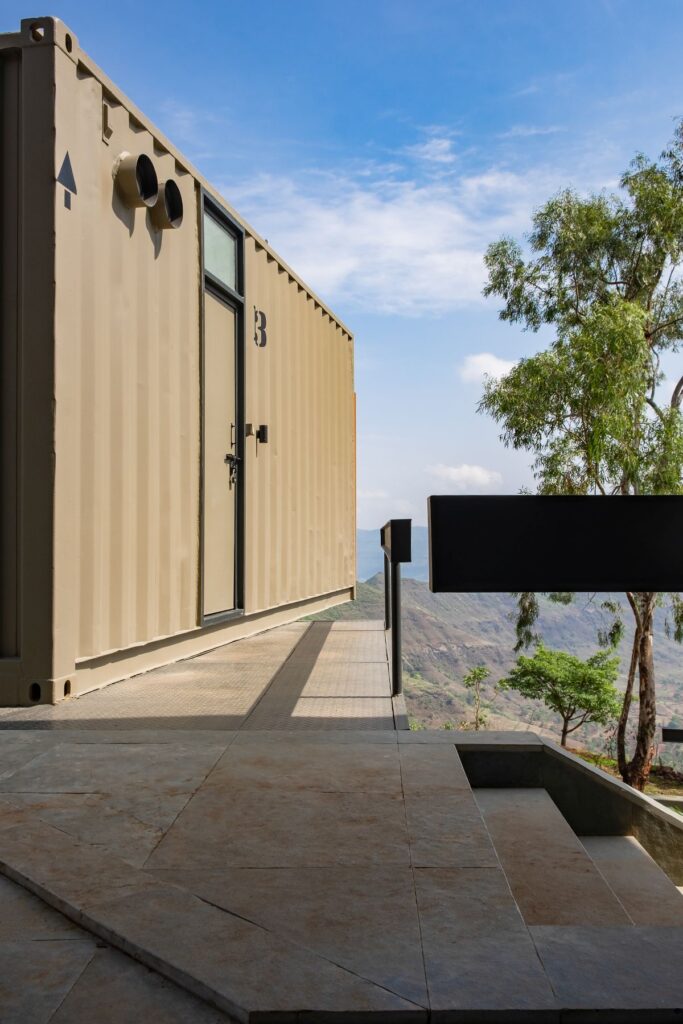 PROJECT DESCRIPTION:
The design ideas for Zostel at Panchgani, have evolved from simple observations from the nature. The container boxes are poised as if they are keeping an inquisitive vigil over the valley and surrounding, not to miss any drama created by clouds with the sunlight or a flock of birds flying by or the breeze gushing through the grass. Structural properties of the shipping containers are fully exploited to obtain maximum habitable space with minimum ground contact by precariously balancing the ensemble of masses; much like the Sherpa carries loads while negotiating the narrow traversing routes on the Himalayan slopes. The hostel facility is provided with well-integrated mechanical, electrical and plumbing services with ease of operational maintenance.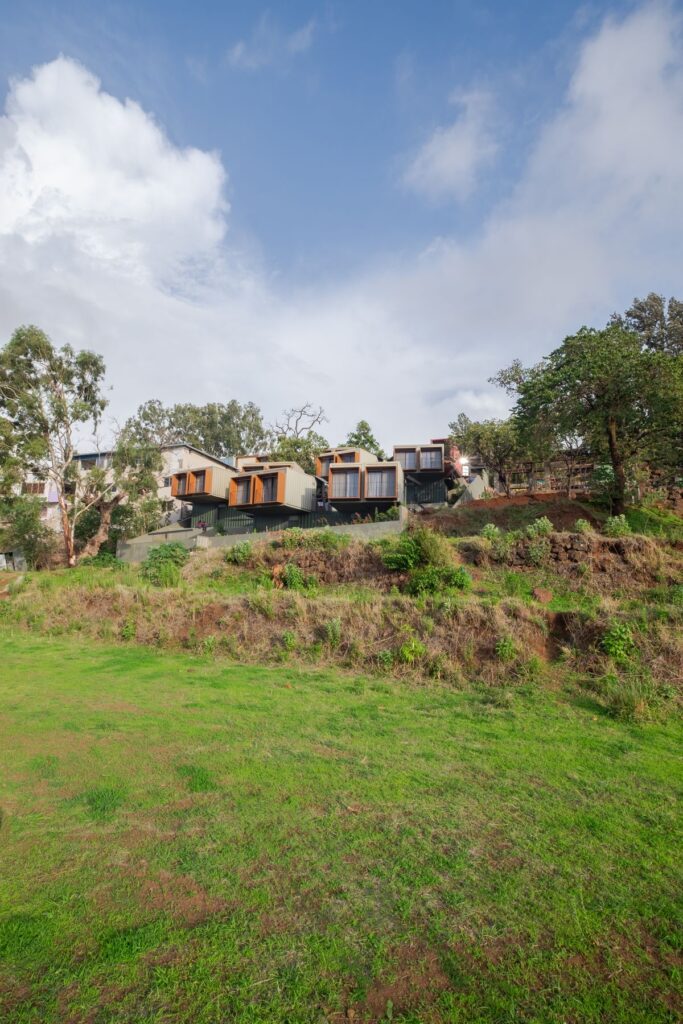 The unstable site slope was held together by a tree or two at places but largely had to be retained by narrow terraces, much like the paddy fields along hill slopes, to create usable spaces in stepped manner to place narrow and long footprints of the containers parallel to the slope, leaving the in-between spaces of this hamlet for traversing and for the community and inducing least impact on the local ecology. The new found modern idiom of architecture suits the culture of its own typology. Recognized as a social need, the design creates an environment amidst nature for young urban travelers seeking solitude, personal time with soul mates or to make new friends.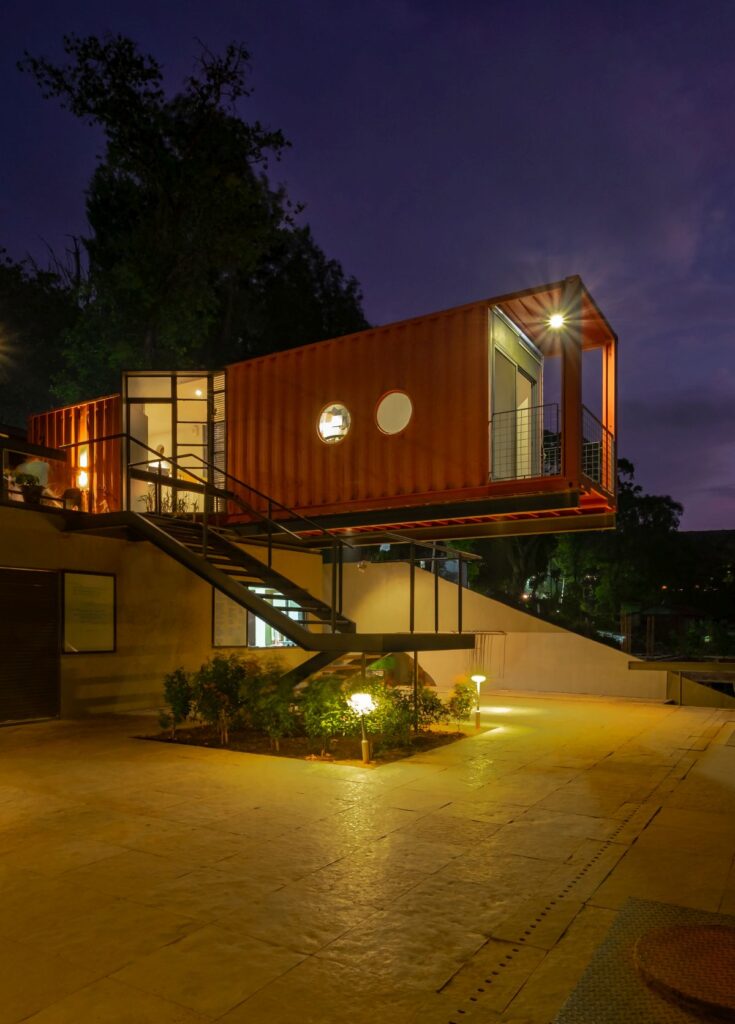 In conventional sense of 'Social Responsibility' this place has drawn upon local skills and human resources for its making and continues to do so in operational phase by sourcing locally grown organic produce, training the rural youth and women to be part of the hospitality activities of this place. Architecture of this place has encouraged local artists to integrate their art to narrate regional stories and to depict theme for the backpackers. It is replicable prototype yet rooted in its context.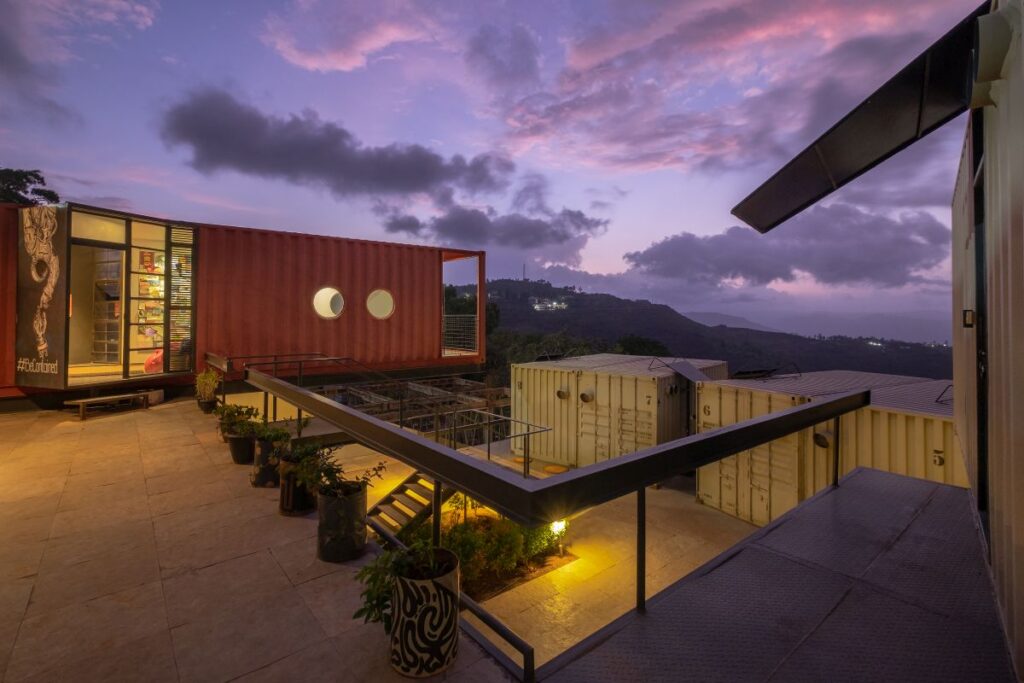 Drawings –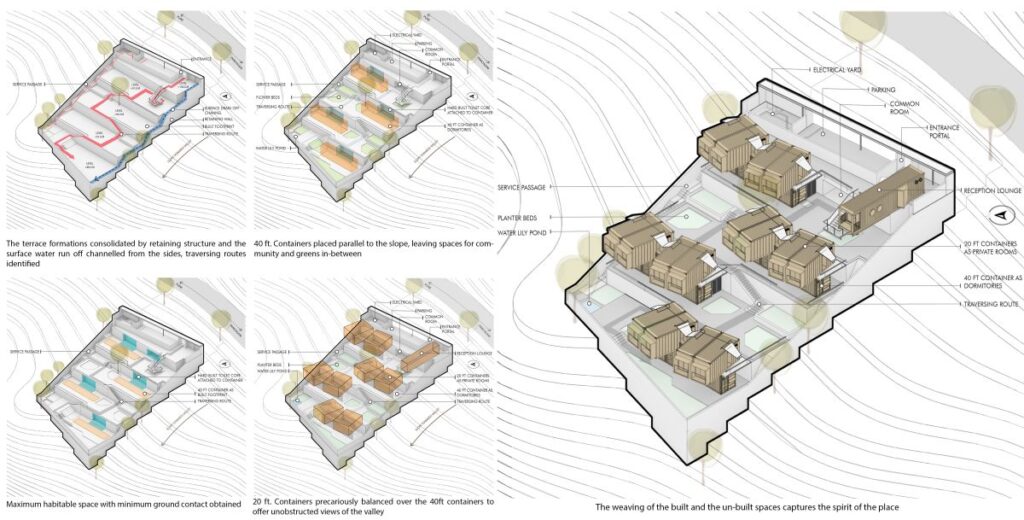 PROJECT FACTS:
Project Architect: Anubha Joshi
Client : Parees Hospitality PVT LTD
Hospitality Operator : ZOSTEL
Electrical Consultant : Siddhivinayak Electrical Consultanats
Plumbing Consultant : Swami Consulting Services
Structural Consultant : G.A. Bhilare Consultanats PVT LTD
Photography: Anuj Joshi