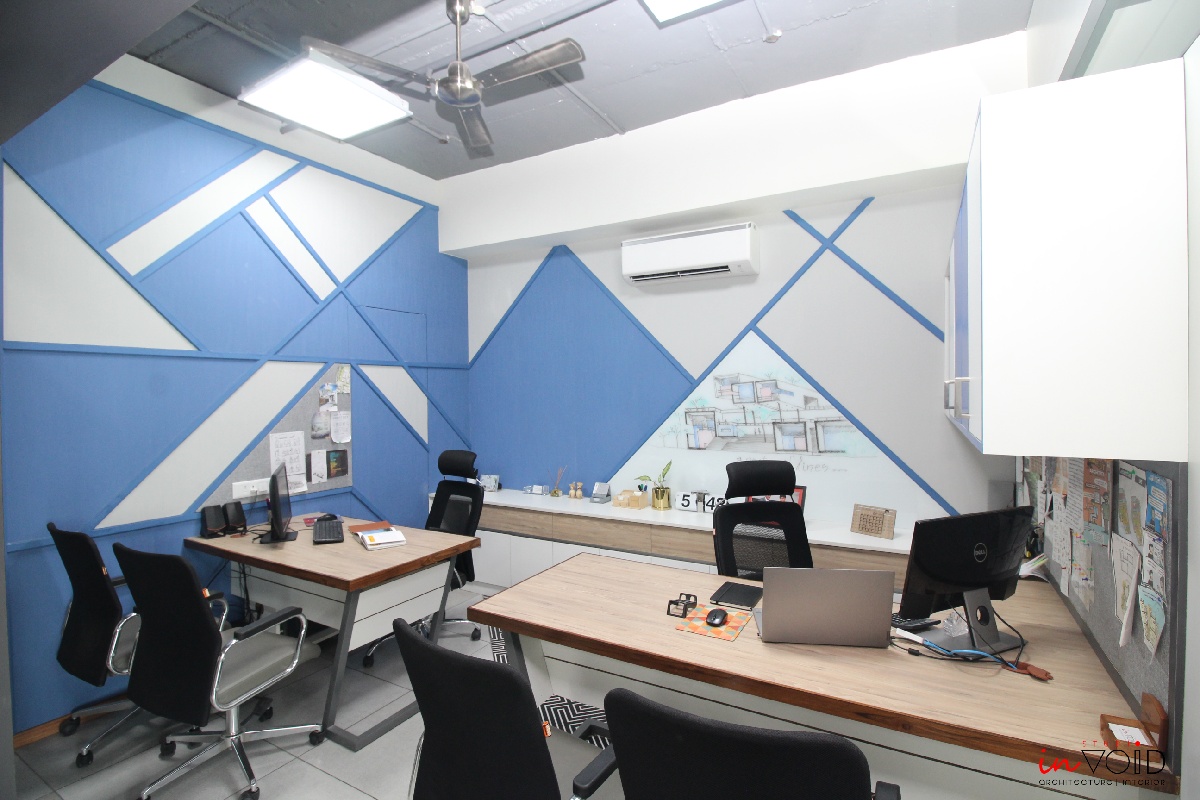 Studio InVoid 
The workspace for studio InVoid has been designed as a zingy space in tones of white, wood and grey with splashes of blue. The workspace enjoys ample north light throughout the day through large windows.
The entire studio has been divided longitudinally with a multi utility partition cum screen. It visually separates the common workstation area from the meeting room and the workspace of principal architects. The space is designed to facilitate ease of interaction  between the principle architects and the team while working. The accent wall behind the principal architect's workstation and daybed wall has been created with sharp intersecting lines in shades of blue and pearl white self textured wallpaper. The intersecting lines represent the continuously storming ideas in an architect's mind. A large triangular patch bound by these lines has been used to insert a laquered glass to sketch the ideas. At one place, a small triangular patch is used to insert a pin board.
The zig-zag pattern of the black and white tiles gives a dynamic look to the studio. Flooring pattern has been used as an interesting element to weave the entire workspace. Inserts of the same tile have been used in the fixed furniture at a few spots and in the office entry door to add an element of interest.
Ceiling is left bare and exposed with grey paint  to give a rugged feel to the studio. Lighting above workstations is done in combination of suspended light panels and ceiling mounted panels. A minimal false ceiling is done in the meeting room in contrast to the rest of the space. The meeting room is separated from the rest of the space through a glass door to maintain privacy. Rest of the spaces are free flowing into each other.
ABOUT US
Studio inVOID is a young multi- disciplinary design practice founded in 2015 in Ghaziabad. They specialize in architecture as well as interiors and have been doing a variety of projects, be it residential, apartments, commercial, industrial or related to hospitality. The founder architects, a young couple who did their graduation from Aayojan School of Architecture, Jaipur believes in the idea that buildings can serve as a bridge between nature, culture and people and that inspiring surroundings have a positive impact on people's lives.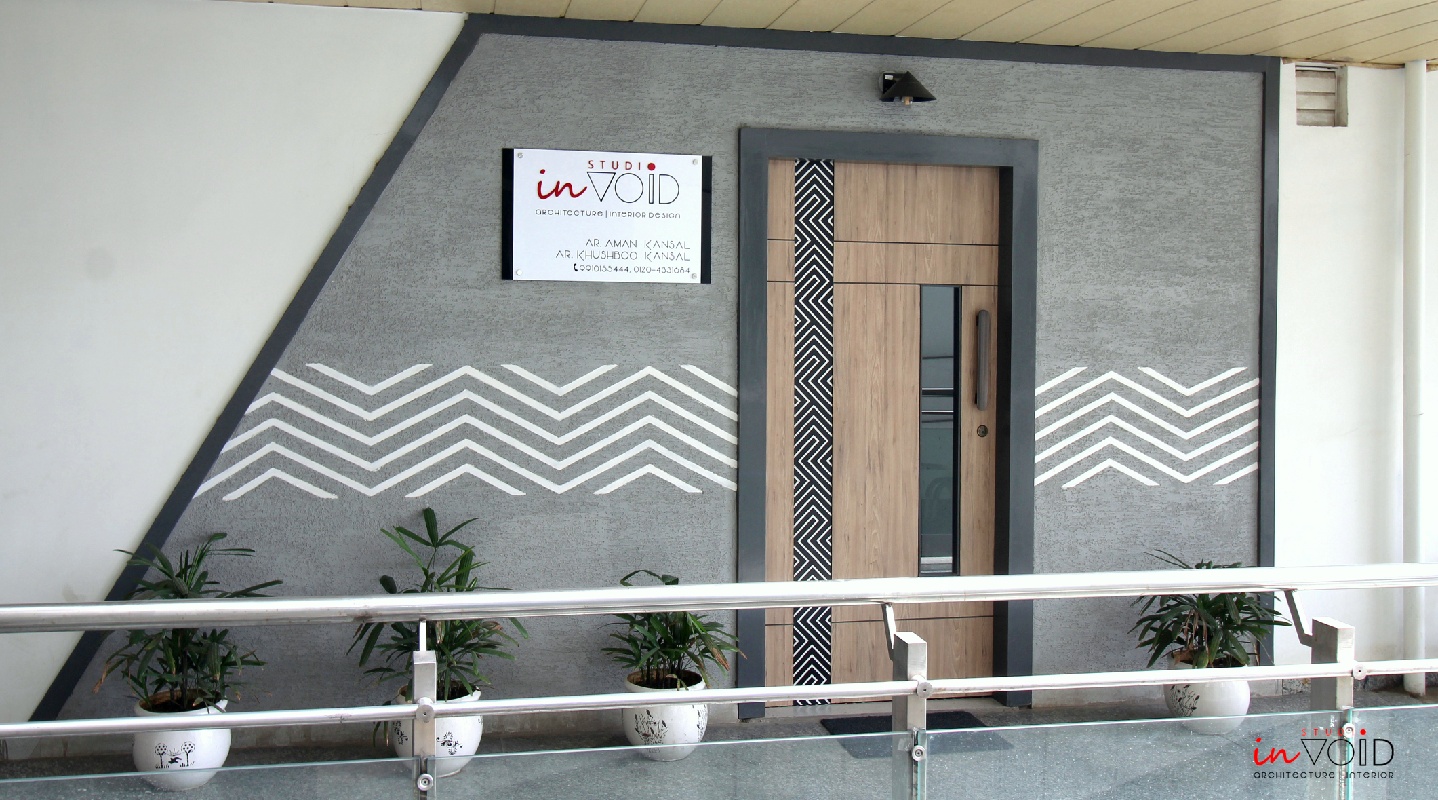 "Our work is an expression of our beliefs."
We react instinctively to any design problem. There is no formula or guideline to it. The idea is to design each building to meet specific needs and conditions to create an exclusive, yet relevant product.