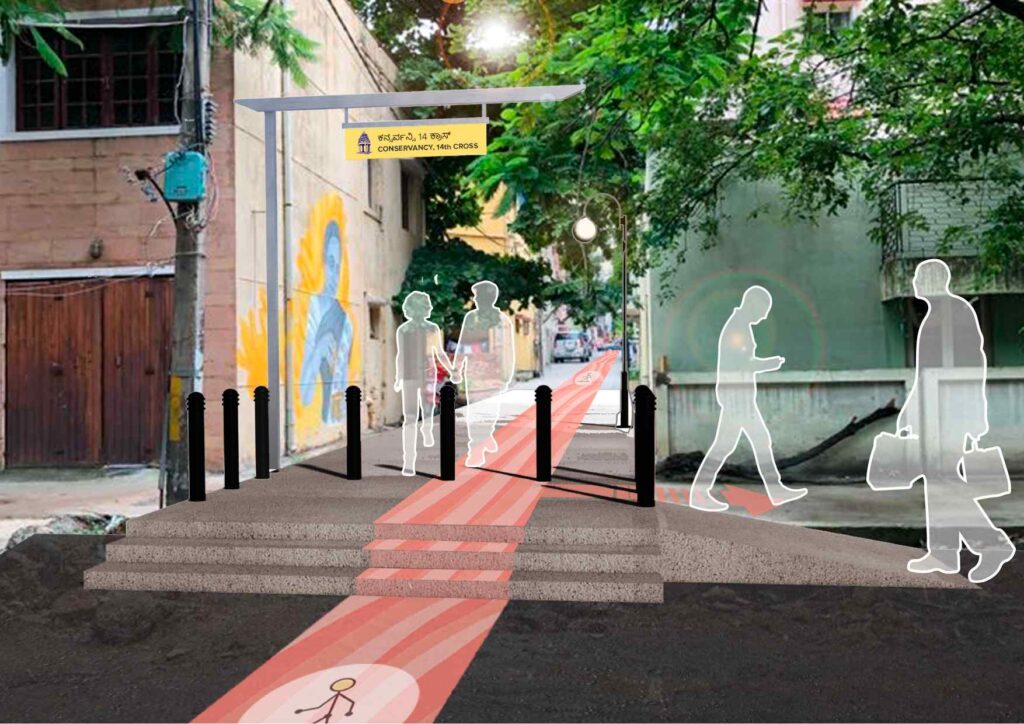 Location: Malleswaram, Bengaluru | Typology: Public Space Design
Background
As Bangalore has boomed, the quaint old planned neighbourhood of Malleswaram has felt the effects of rampant urbanisation. As a result, residents are forced to abandon walking and cycling due to heavy traffic in quiet residential streets along with a host of other challenges such as footpath encroachment and poor design, missing first-and-last mile connectivity, dangerous junctions, speeding vehicles. In response, community groups mounted several campaigns to bring attention to this grave problem, forcing decision-makers to respond. One of these is Malleswaram Social's 'BharatnatyamSaaku' video for the #FootpathBeku', which went viral, garnering over 10 million views!
Malleswaram residents advocated for walkable footpaths for over five years with not much improvement on the ground. It is then that the idea of setting up a Neighborhood scale Urban Living Lab was conceived by Malleswaram Social (a local community group) and Sensing Local Foundation (an Urban Planning think tank). The key role of the living lab is to create a user-centred, iterative, open-innovation ecosystem for co-creation, exploration, experimentation and evaluation of innovative ideas, scenarios, concepts and related technological artefacts in real-life use cases.
The Walkable Malleswaram project was one of the first projects conceived by Malleswaram Urban Living Lab (M-ULL) in 2020 and received funding and implementation support from the government (BBMP and DULT) in January 2021.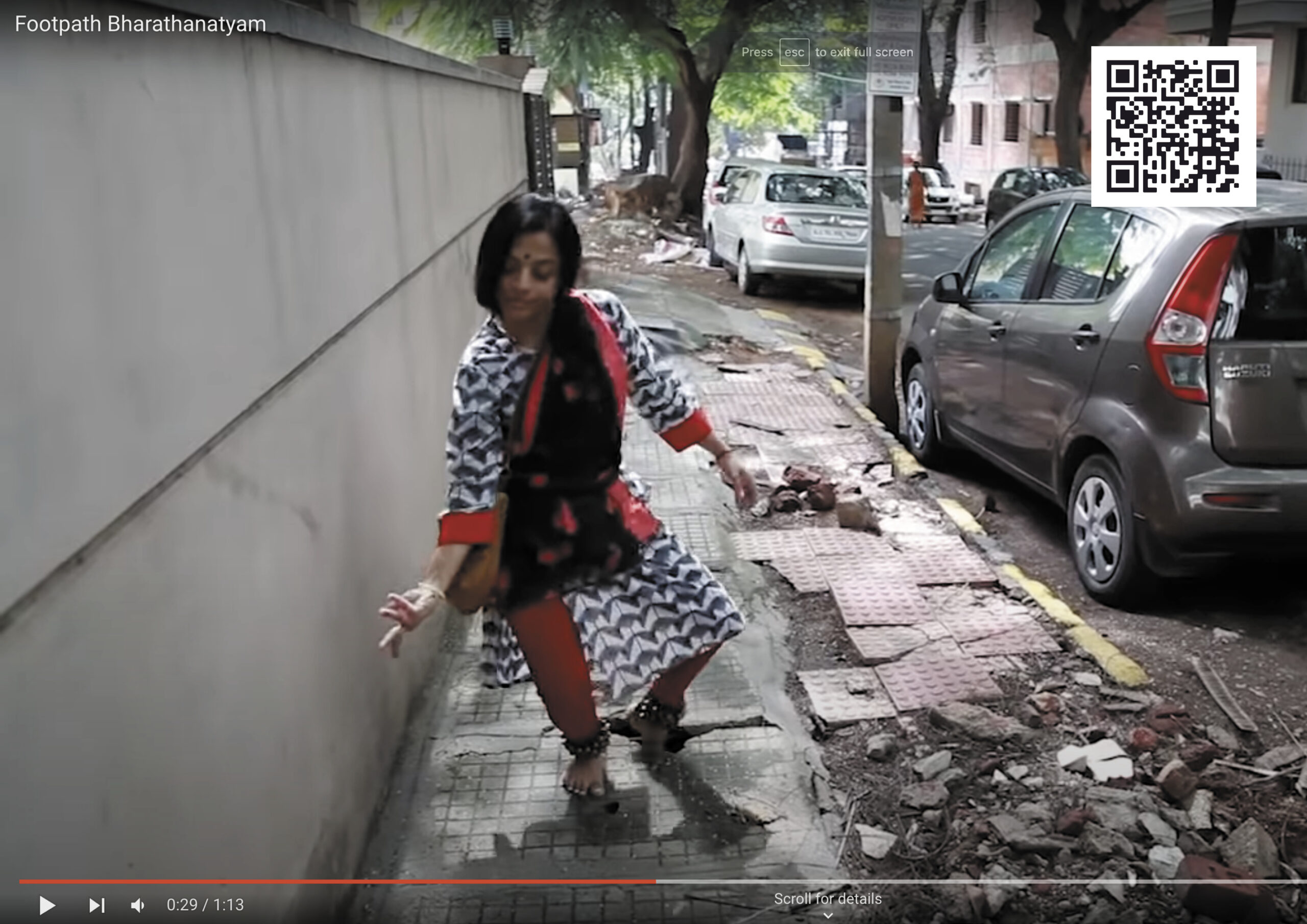 Project overview
The vision for Walkable Malleswaram is to integrate its existing footpaths and conservancy lanes into a continuous walking network that prioritises the movement of pedestrians, especially the elderly, children and disabled within the neighbourhood.
From the 30 km footpath network in the area, we have prioritised the most conducive network to walking. This network revives Malleswaram's unique conservancy lanes, which are back alleys that currently lie derelict. We are connecting these lanes to create two walking routes; the first links recreation areas and schools. The second route links high activity areas like the flower market, 8th cross, temples, bus stops and the metro.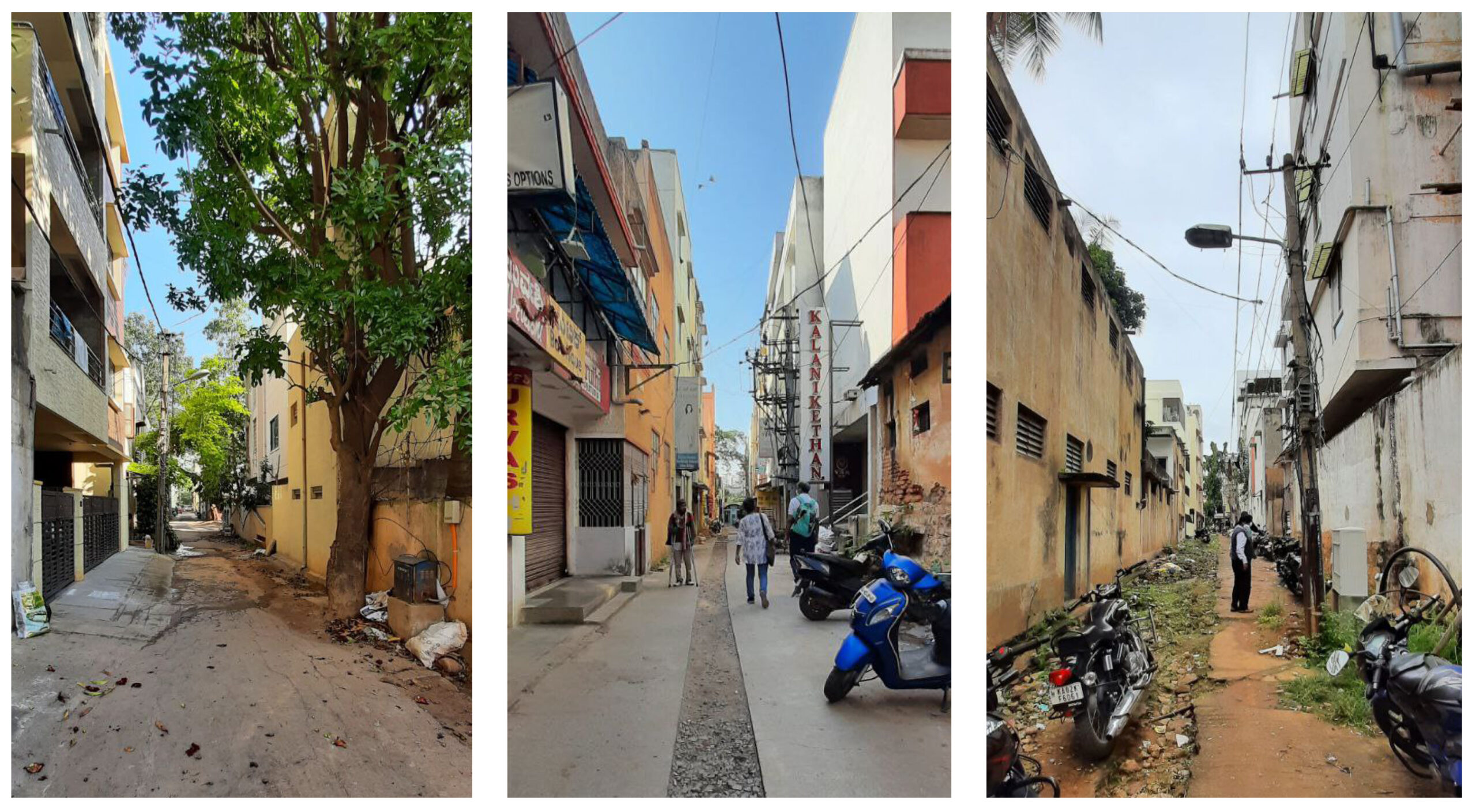 Together, the two routes form a 3 km network that connects to nearly 50 destinations and offer wide, continuous, low traffic walking routes that cut across the entire length of the neighbourhood. This network also feeds into the other ongoing footpath improvement projects.
The project has received a 50 lakh grant under DULT's SuMA program. Following this, the funding was further augmented under the #BengaluruMoving campaign to provide technical and soft support, and budgets by the BBMP channelised to improve the surfacing and other infrastructure improvements of these conservancy lanes.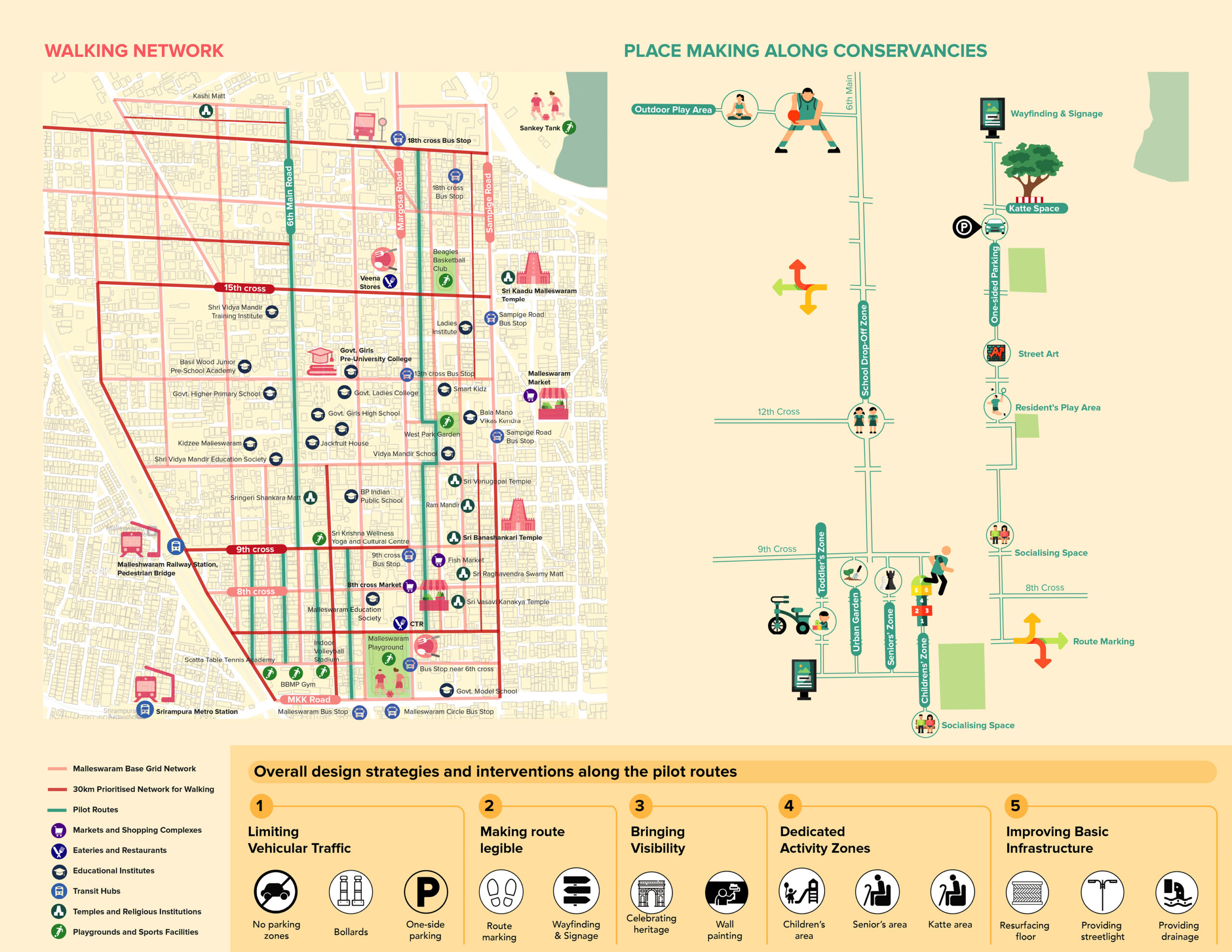 Key aspects of the projects
Participatory process
Capturing citizen inputs to conceive the project brief:
Citizen inputs were gathered at various stages of the project via Visioning survey (54), Household survey (622), Origin-Destination surveys (71), Stakeholder interviews (58) and Focus group discussion (38), to determine the predominant mode of choice, travel pattern challenges faced by different stakeholders, particularly the marginalised groups, etc.
Auditing the walking network: We followed up with a 'Walking Audit' conducted with residents, students and active citizens over one weekend along the integrated walking network consisting of 34 km of footpath and 3.5 km of conservancy lanes. Over 100 issues were geo-mapped, ranging from construction debris to broken footpaths etc.
Design Workshop: Further, a 4-weekend workshop brought together the residents of Malleswaram and over 20 local architects and designers, focusing on the 2-pilot routes and developing strategies, site analysis, and detailed design elements.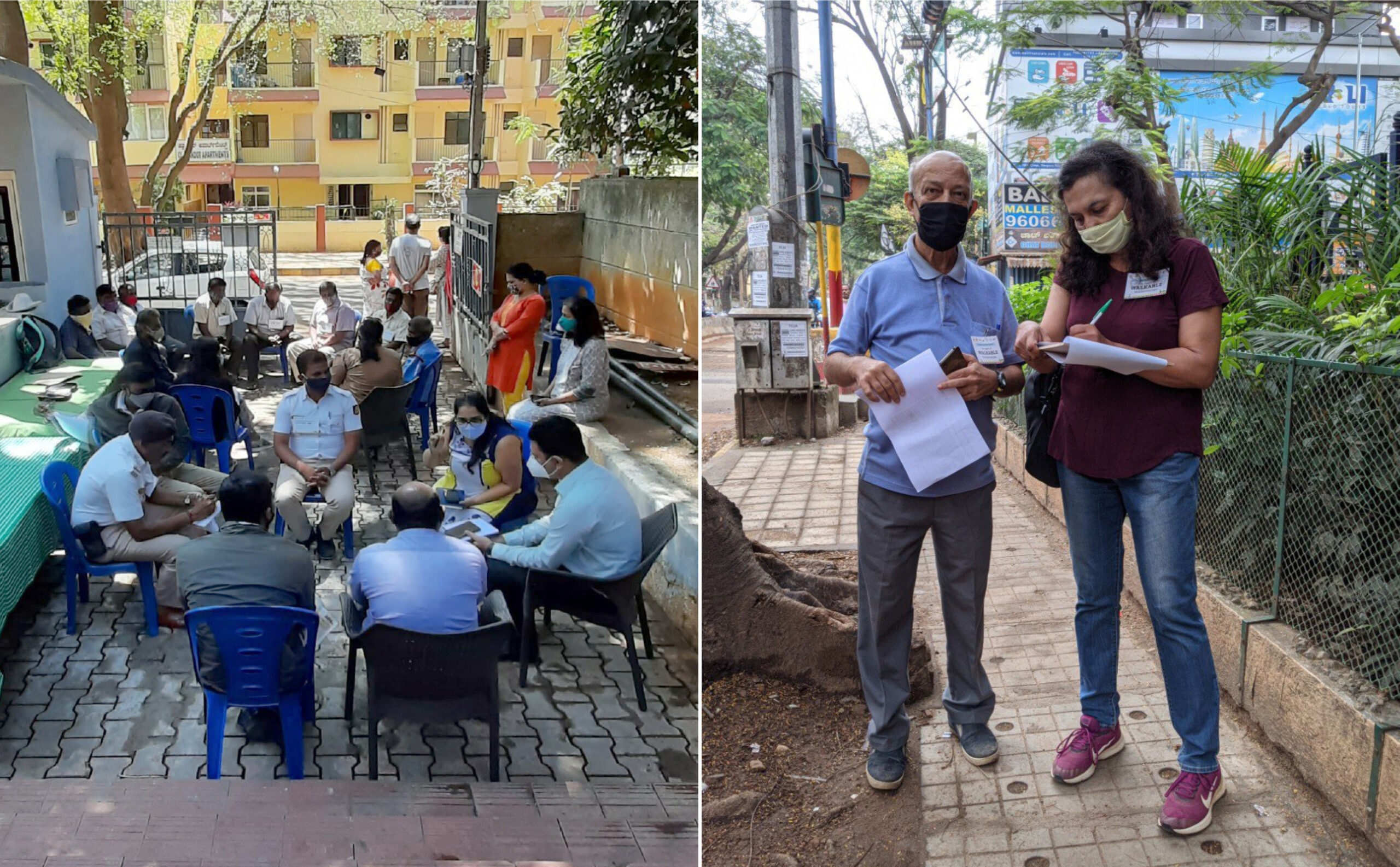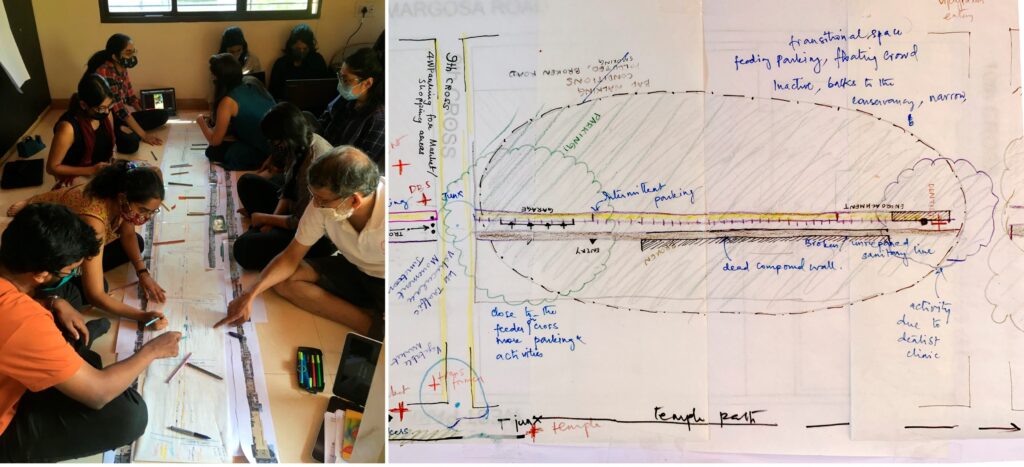 Design elements
The key aspects of the design include:
Improving the condition of basic infrastructure along these routes, by resurfacing the flooring, improving footpaths, and providing streetlights and drainage. This has been executed along with BBMP.
Bringing visibility to the conservancy lanes and encouraging curiosity through wall paintings that celebrate the culture and heritage of our neighbourhood.
Introducing floor markings and signage to make the route legible.
Limiting vehicular traffic by blocking lanes with bollards to create no-vehicular zones, and providing designated parking
Introducing activity spaces such as toddlers' play area, kattes and social spaces for the elderly.
To sustain these interventions, we have also created a local program called 'eyes on the street' with the residents of the conservancy lanes. We are working with BBMP to maintain this infrastructure.