In India, where the landscape of architecture profession is ever-evolving, the issue of unpaid architectural internships has emerged as a silent yet significant concern. This practice has inadvertently perpetuated an inequality that undermines the very foundation of the profession.
As we set our focus upon the architecture profession in India, it's startling to realize that many aspiring architects, driven by their dreams and aspirations, embark on internships that offer experience but withhold a crucial element: fair compensation. Even within the corridors of well-established architectural firms, the haunting reality persists that a significant number of interns remain unpaid for their relentless dedication and innovative contributions.
We recently came across architect Vinu Daniel, India's one of the emerging architect's Instagram post, where several people complained about unpaid internships at his firm WALLMAKERS. Screenshot of the post and some comments below: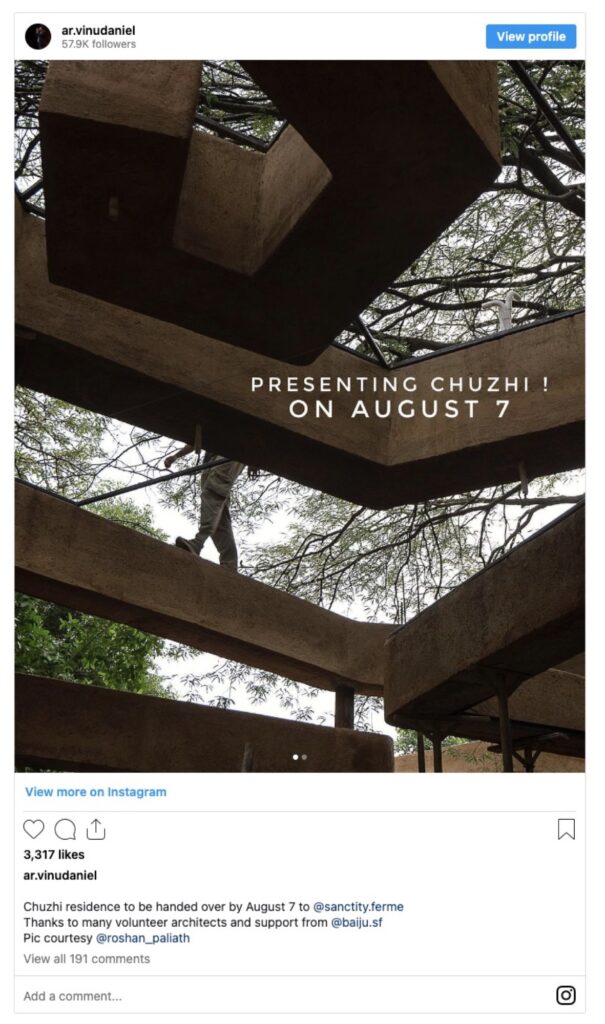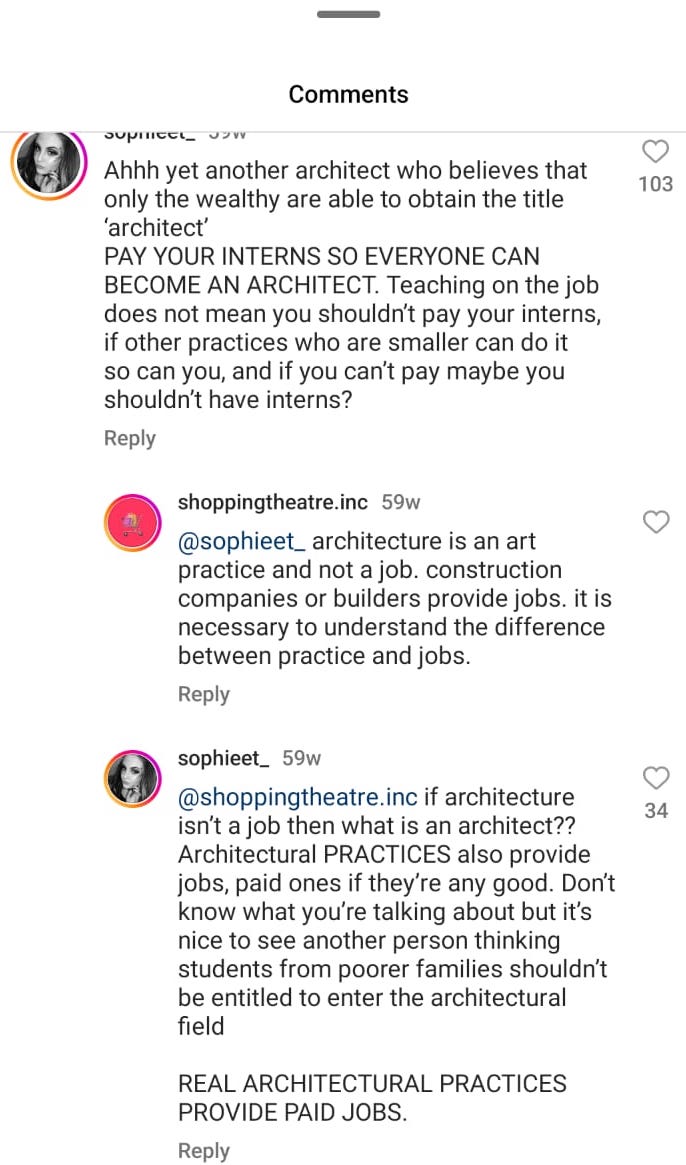 We reached out to Vinu Daniel to know his views on this. He shared (unedited quote);
"My views on this is very firm . We are an alternate type of practise and unfortunately the institutes donot teach it . Architectural interns have to learn about our practise and techniques first . Asking the one who puts in the effort to teach, to pay is against every principle of education . Once the intern or architect is familiarised or trained in our line of work we start paying them."
He added,
"For an alternate practice like ours, we cannot sustain the conventional model of architecture practice."
From the heart of large cities to the far reaches of remote towns, the issue resonates across the nation, underscoring the need for reform in an industry that thrives on ingenuity and inspiration. As we navigate through the narratives of talent untapped and potential constrained, let us examine the implications, ripple effects, and reasons that fuel this unsettling status quo.
In 2017, ArchitectureLive! had raised this issue where opinions of professionals, academicians and students were invited. The discussion can be accesses HERE.
In 2021, Prof. Habeeb Khan, the then President of the Council of Architecture had sent an advisory to architects in India about the internship guidelines, which along with several other norms, also mentioned;
"Provide the Trainee with a Stipend, and declare value of the same in the LoA. The amount of this Stipend must be at least between 50% and 80% of the salary paid to a fully qualified Graduate-Architect working at the Firm."
Also, Council of Architecture's ARCHITECTS (PROFESSIONAL CONDUCT) REGULATIONS, 1989, mentions that every architect in practice should provide their employees with suitable working environment, compensate them fairly and facilitate their professional development, and, provide their associates with suitable working environment, compensate them fairly and facilitate their professional development.
The unpaid internship is a relic of a bygone era. It is time for the architecture profession to move on and pay its interns a fair wage.
Below are some reasons why we think compensating architectural interns fairly will help the profession in the longer run and create a healthy environment for practice.
Recognizing Contribution: Architecture interns bring fresh perspectives, innovative ideas, and boundless energy to your projects. It's time to acknowledge their invaluable role with fair compensation.
Investing in Future Talent: Paying interns is an investment in the future of the architecture profession. By supporting them financially, we nurture a new generation of skilled professionals who can shape our built environment.
Learning is a Two-Way Street: While interns gain valuable experience, firms benefit from their passion, enthusiasm, and dedication. Compensation reflects the mutual exchange of knowledge and effort.
Quality over Quantity: Quality work requires time and focus. By compensating interns, you enable them to dedicate their attention to projects, leading to higher quality outcomes.
Diversity and Inclusion: Unpaid internships often exclude talented individuals who can't afford to work without pay. Paying interns promotes diversity and ensures that all aspiring architects have an equal opportunity to contribute.
Professional Growth: Interns who receive compensation are more likely to commit to the field, resulting in a stronger talent pipeline for the industry's growth.
Ethical Responsibility: Fair wages uphold the principles of ethical treatment and respect for labor. Show your commitment to ethical business practices by paying your architecture interns.
Inspiring Loyalty: Compensation demonstrates that your firm values and respects interns' contributions. This fosters loyalty and encourages them to consider long-term partnerships with your organization.
Boosting Morale: Compensation boosts morale, motivating interns to give their best effort, resulting in increased productivity and a positive work environment.
Reducing Financial Stress: Architecture interns, like any employees, have financial responsibilities. Fair pay eases their financial burdens, allowing them to focus on their roles without added stress.
Innovation Flourishes: Adequate compensation empowers interns to explore ideas fearlessly, driving innovation and creativity within your firm.
Positive Public Image: Demonstrating your commitment to paying interns enhances your firm's reputation as a socially responsible and ethical entity.
Setting Industry Standards: Compensated internships encourage top talent to stay within the architecture industry. Also, by leading the way in fairly compensating interns, your firm can influence the broader industry and prompt positive change for all aspiring architects.
While there is no denying that the architecture profession in India is in a precarious state, and needs an overhaul; it is equally crucial to ensure fair compensation for architecture interns. This practice revolves around recognizing young professionals' contributions, nurturing healthy growth, and shaping a brighter future for the profession in India.
---
We highly recommend our readers to read more articles on the issue, by clicking on the image below: