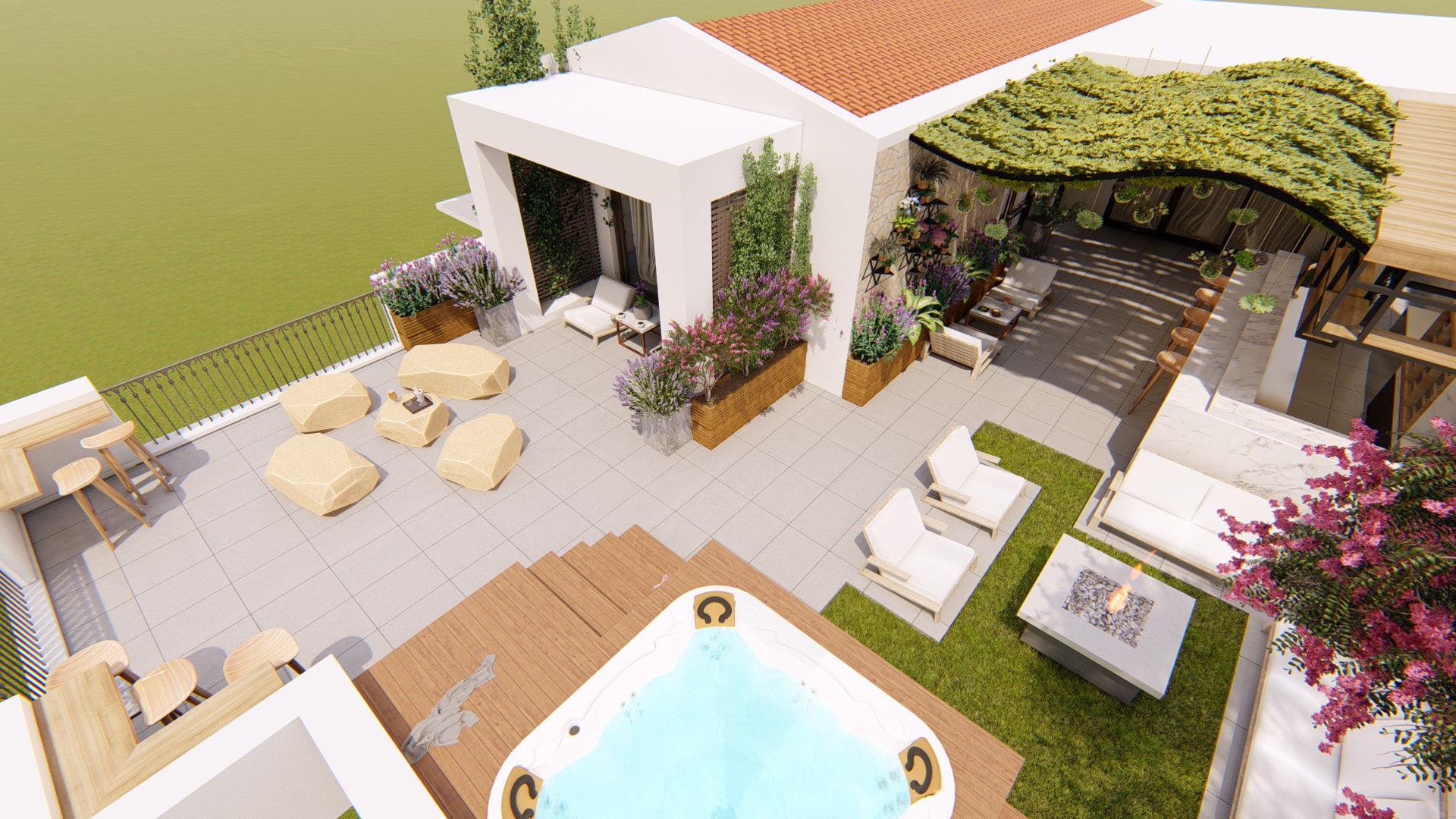 Clients' Brief :
The client brief for the interiors of this villa was pretty simple as he wanted to use this villa for relaxation over the weekends along with this family. Hence the intent of Studio Meraki was set straight from the beginning to use finishes requiring less maintenance and keeping everything very basic and uncluttered as the villa would be used only once in a week. Also, his aesthetic appeal resonated to being very clean, contemporary and minimalistic with prominence on whites/hues of light colour with absolutely no usage of any bold jarring colours or motifs anywhere.
Design Concept :
Hence the place needed to exude warmth & soothing serenity to all the senses. The emphasis has been on using wooden textures, natural stone finishes, plants, moss walls, green walls & water fountain to create an ambience closer to nature and its earthiness. Natural forms and motifs as artwork & lighting also play an important role in connecting to nature. Also, some feature walls with hand painted natural scenery add a touch of bringing in nature close inside the house as it is not possible to use planters in abundance everywhere due to maintenance issues. Another striking feature is a colourful butterfly artwork to now be installed in the main living area.
The primary colours being used are blue, green, turquoise, beige, orange, yellow as all these create a form of ecstasy, pleasure, tranquility and contentment. There is a touch of golden used in some furniture and artwork to add a feeling of royalty in some areas. This particularly has been a choice of the client since the beginning.
The biophilia hypothesis also called BET suggests that humans possess an innate tendency to seek connections with nature and other forms of life. Hence bringing them to life in all means possible has been the driving force behind the whole design process of this villa as innate connection to nature and natural processes improve health and well being of spaces we live and work in.
Images:
Client : Mr. Nadeem Hussain
Interior Design : Studio Meraki
Design Team : Shweta Kaw, Hirokjyoti Raman, Kavi Sumi
Furniture & Artwork : Marqueimpex
Built up Area : 10,000 sqft.
Total no. of floors : Three