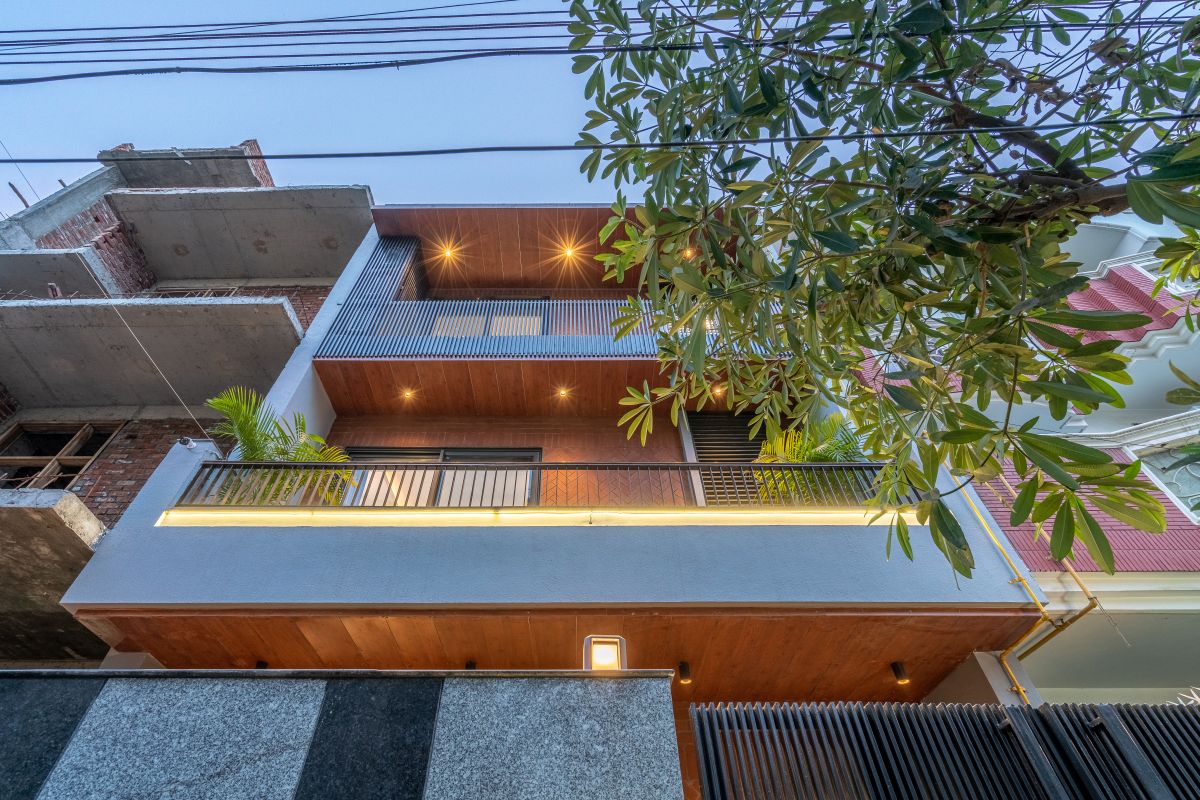 INTRO
This tropical modern residence is a refreshing architectural amalgamation of well-lit interiors and a contemporary exterior.
Surrounded by lush greens, this simplistic duplex structure gives us major goals on how a residence in a densely plotted neighborhood in a place like Noida can look like.
RED BRICK FACADE
This modern residence features patterned brick tiled exterior walls overlooking the lush flora. The Façade is juxtaposed with layers of metal screens in form of railings, louvers and doors with exterior walls.
THE INTEGRATED STAIRCASE
This duplex has a two set of staircases. While, the common staircase connects the whole house from outside, the internal staircase integrates the lower two floors from within. The sleek balustrades of the staircase connect directly to the ceiling, creating an encased effect that still lets visuals and light pass through. The sunlight leaves traces on the neutral walls, creating geometric lines.
A BRIGHT SKYLIGHT
A skylight over the internal staircase ensures the penetration of daylight into the house in all spaces. It acts as a slit in the roof plane, allowing the user to experience connection with the sky while being inside.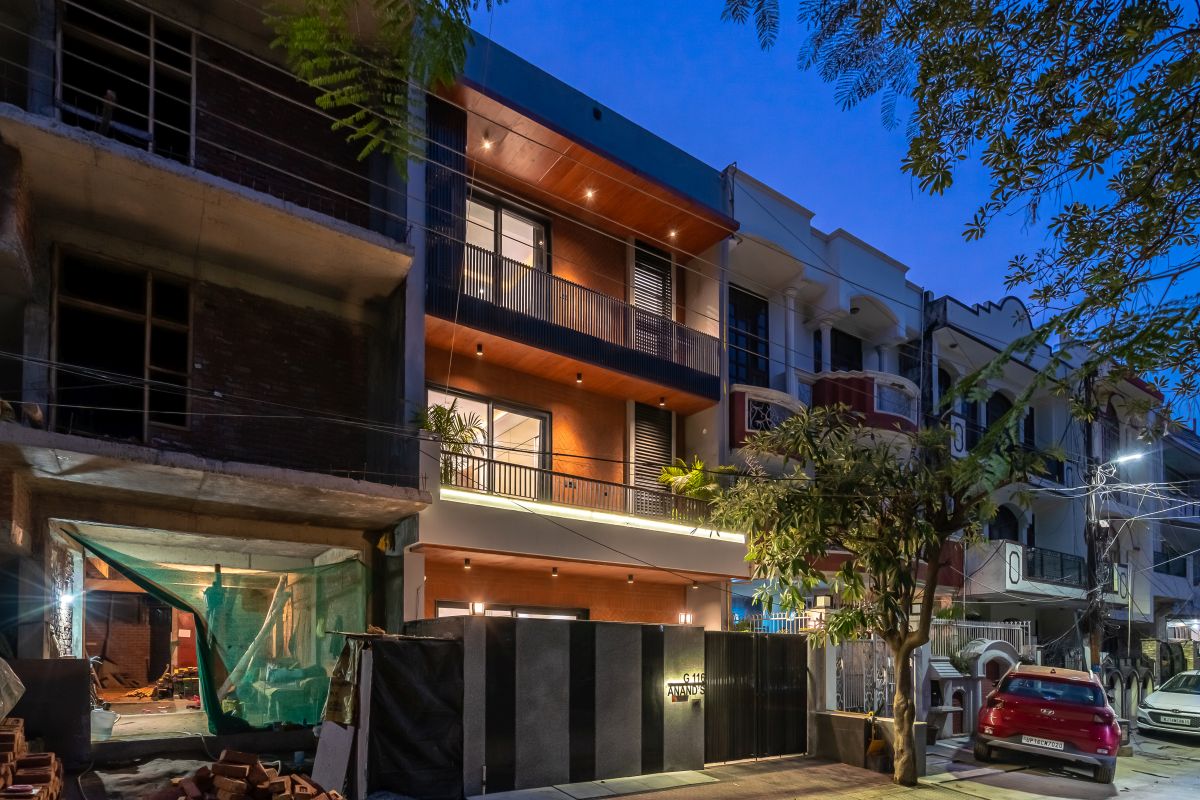 NEUTRAL INTERIORS
If the bright vivid colour just isn't your jam, this residence is surely going to appease your senses with its white minimal walls and polished marble floors.
Needless to say, with the right decor going, all neutral is anything but boring.
DRAWINGS
PROJECT INFO
Name of the Firm: Unbox Design
Project Name – Tropical House
Name of the Principal(s): Aman Issar
Project Category – Architecture / Interior Design, Small Residential Project
Project Location – Noida, U.P, India
Project Size – 3500 sqft Project Status – Built
Architect / Designer – Unbox Design
Photographer credits – Avesh Gaur
Project Text – Shivangi Sharma
Project Status: Completed