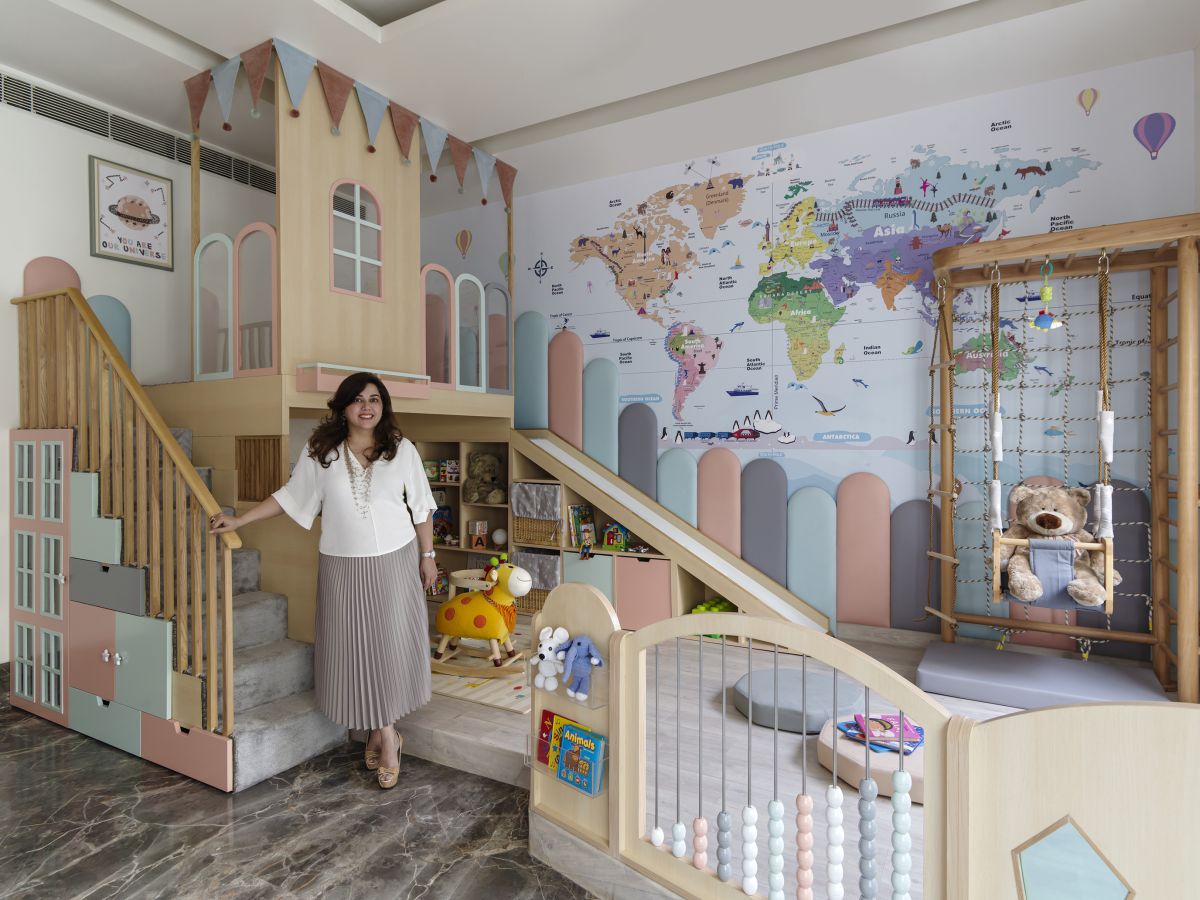 There's so much more Thinkcutieful does with a nursery to make it stylish, sensory, fun and functional.
Delhi-based Thinkcutieful believes that when you bring your bundle of joy to a room coated in an original colour scheme, fun features splashed around, and without having to think twice about your baby's safety, you are bound to have a great-looking nursery and a new arrival grinning from ear to ear. Thinkcutieful, a mother and baby design company, is the brainchild of Ms. Romilla Tewari, a pioneer in the field of creating creative environments for children.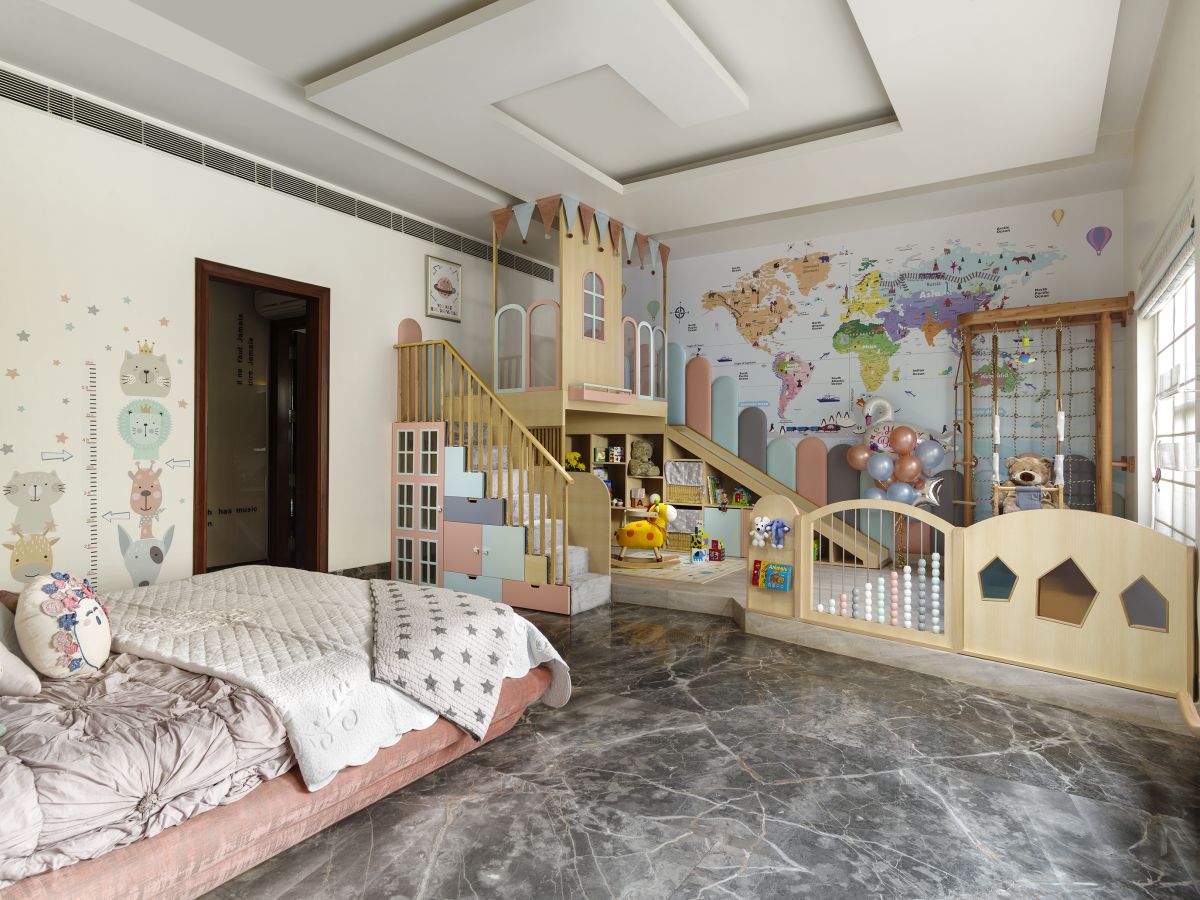 With a focus on functionality, clean lines and a commitment to safety, Thinkcutieful designed a stylish room in Faridabad for a newborn baby boy. The interests and passion of the parents — love for reading and traveling — dictated the aesthetics and sensibilities behind this modern and minimalist nursery décor.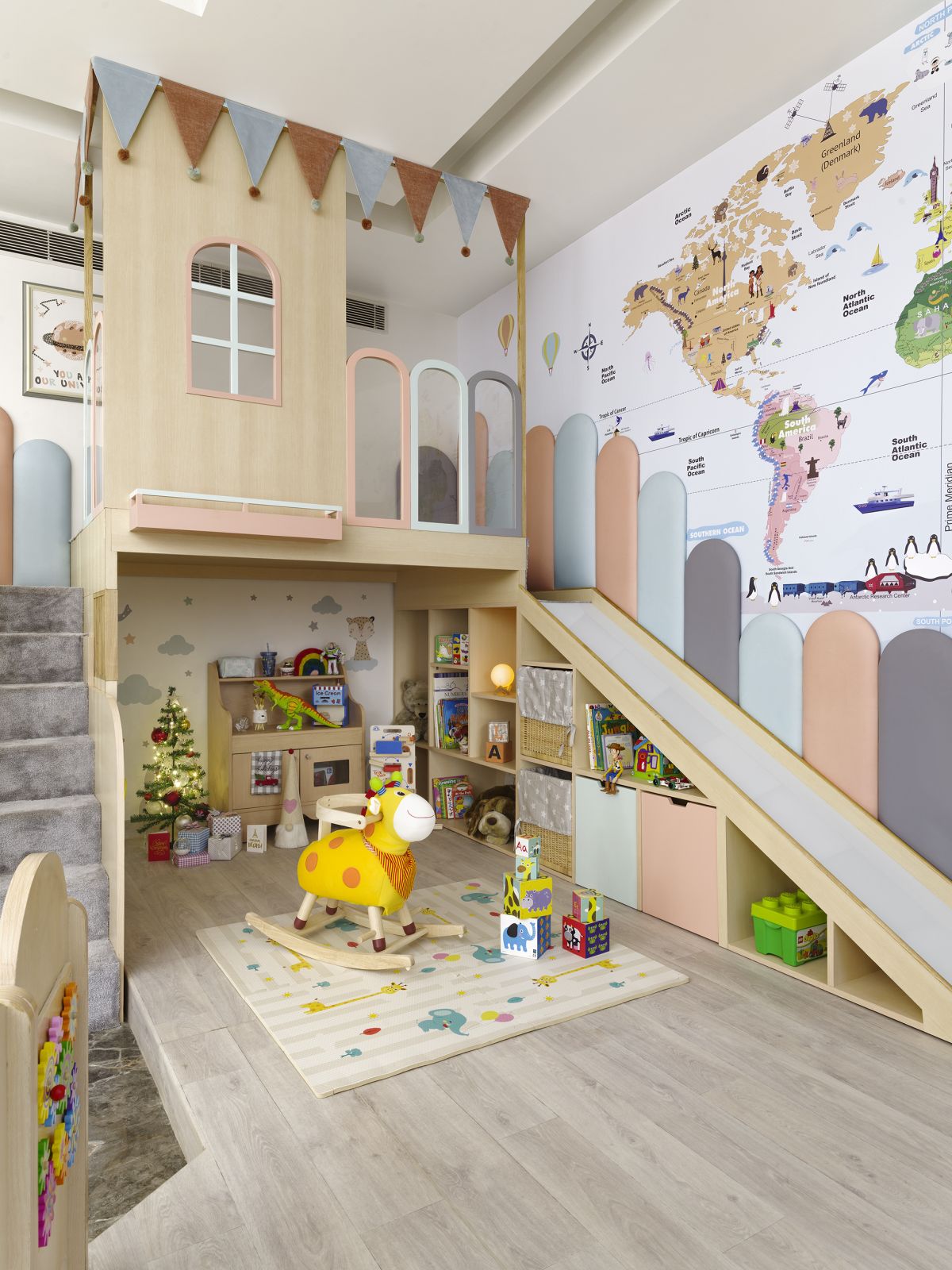 The welcoming space meets the needs and comfort of a newborn but goes beyond basics with a double bed, a large elevated play area, multiple storage spaces and other paraphernalia suitable for a toddler. The room will remain the baby's safe haven even when he begins to crawl, reach out and touch almost everything. This stemmed from the idea that the little boy's routines not get disrupted with a room redesign within a year of his arrival.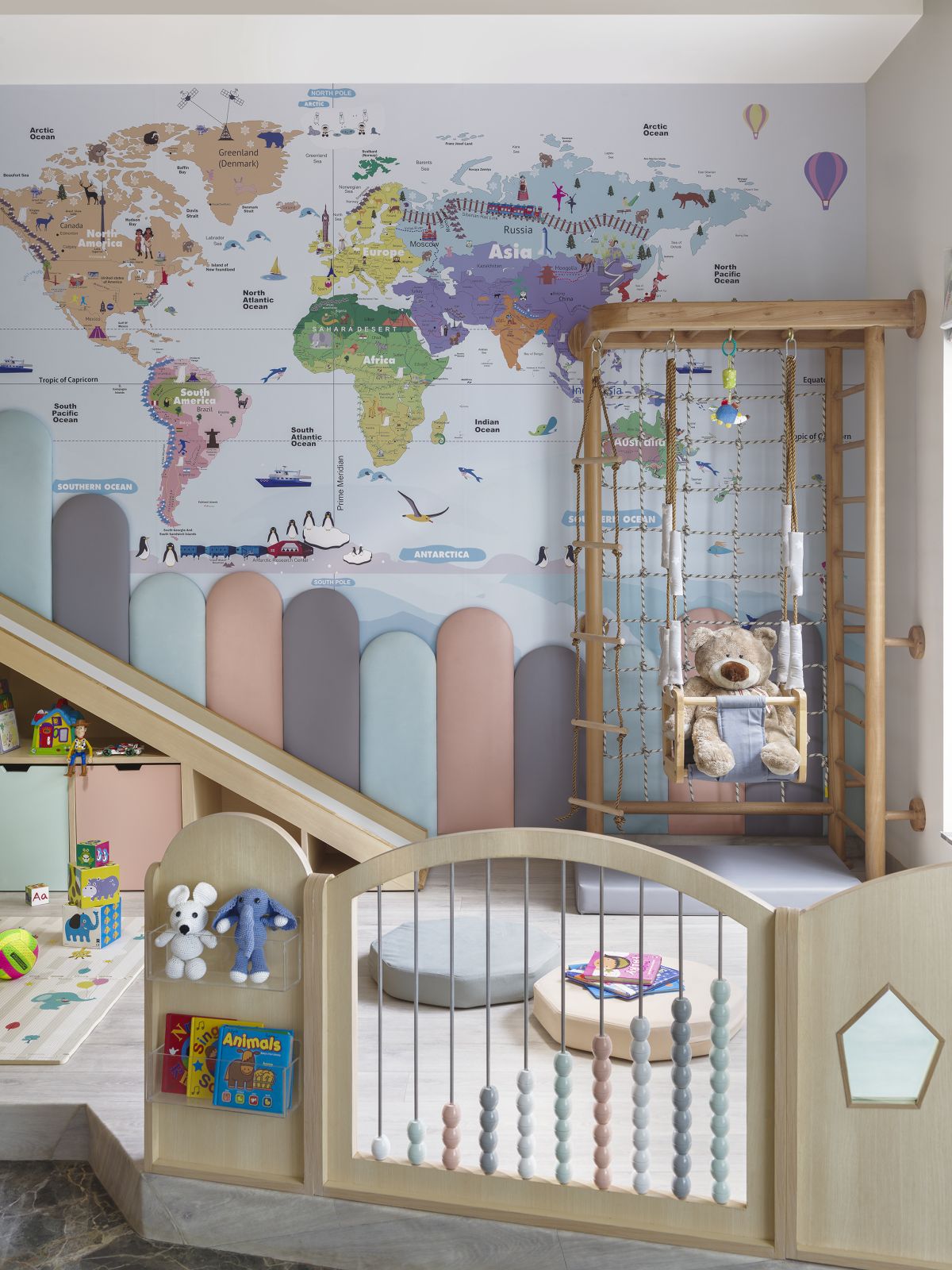 Many stimulating features are placed aesthetically around the room. There are touch and feel sensorial sections on walls as well as décor components that are essential for the gross motor and fine motor skill development of the child. Keeping them on the wall ensures there is ample space to crawl, walk and fall without getting hurt. And, lesser clutter around the room is always a boon. Among the various wall play facets in the room is a holding rail on a lower wall for the baby to use while cruising.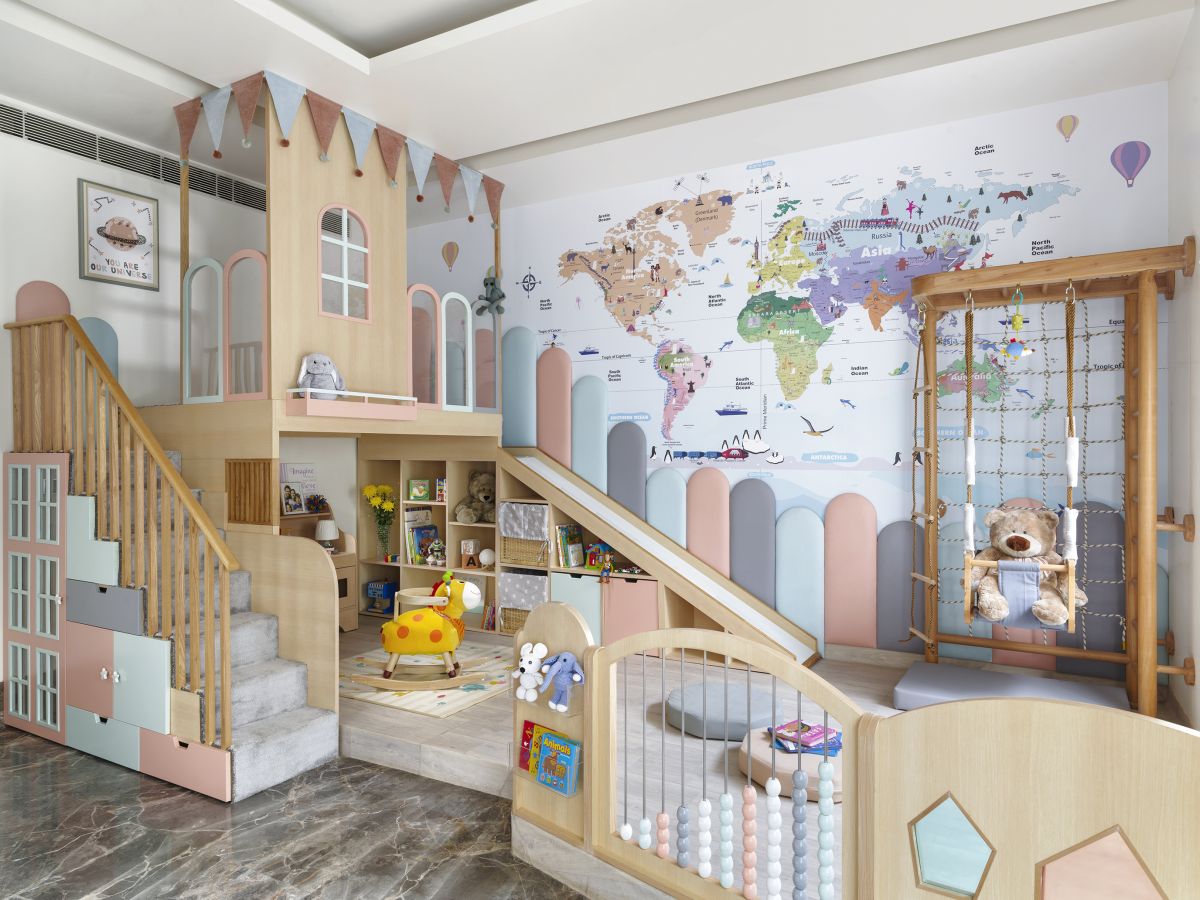 Ample light streams in through the big windows into the nursery highlighting the graphic wallpaper with a child-friendly world map that won Thinkcutieful the Gold Mom's Choice Award, USA for family-friendly educational products in 2019. Some wall space has been left bare for the family to add curios from their travels together.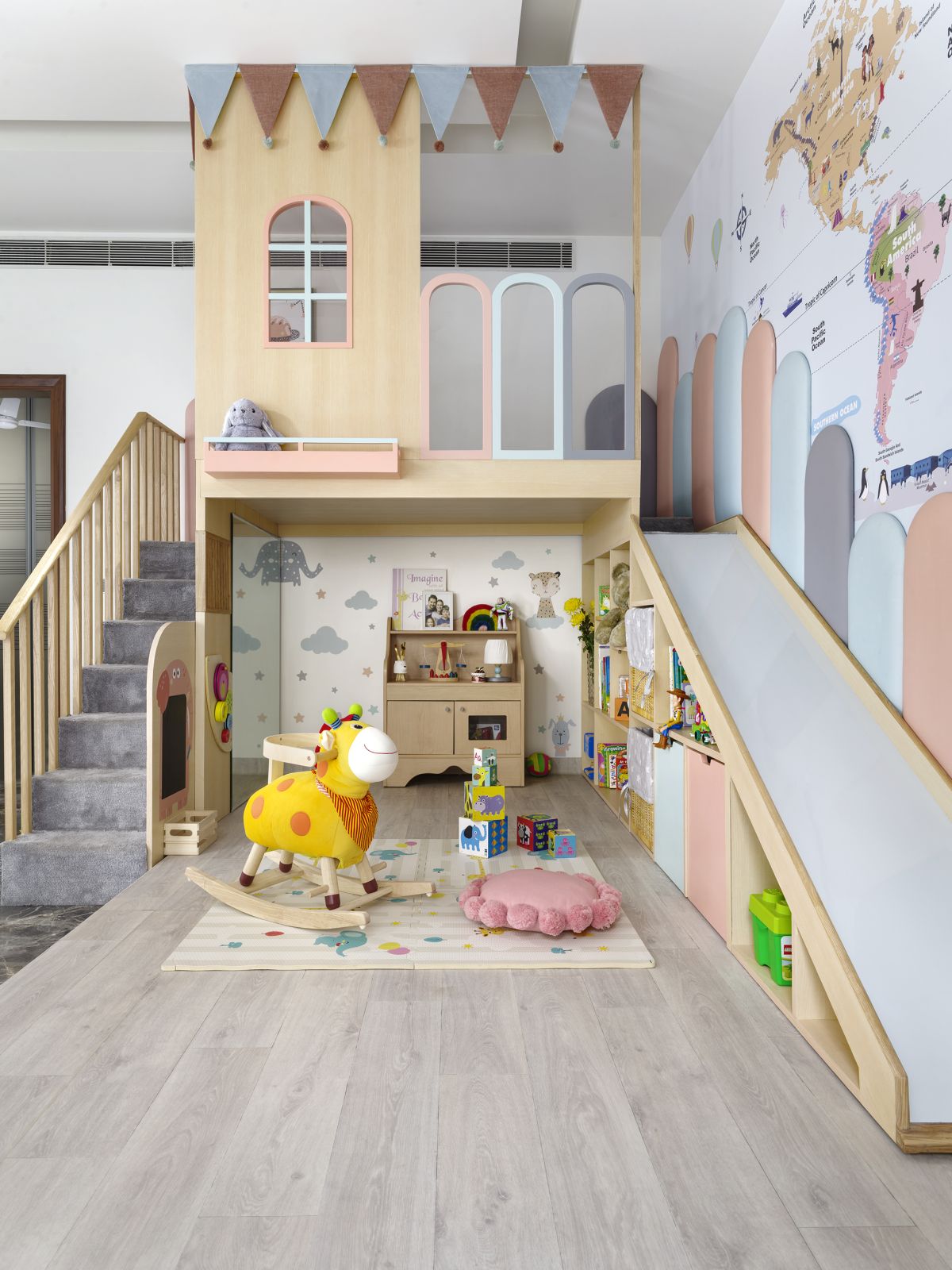 The play area with a slide, a swing and a climbing zone are other elements to release the toddler's pent-up energy. Under the stairs area has been converted into pull-out storage space for books and toys.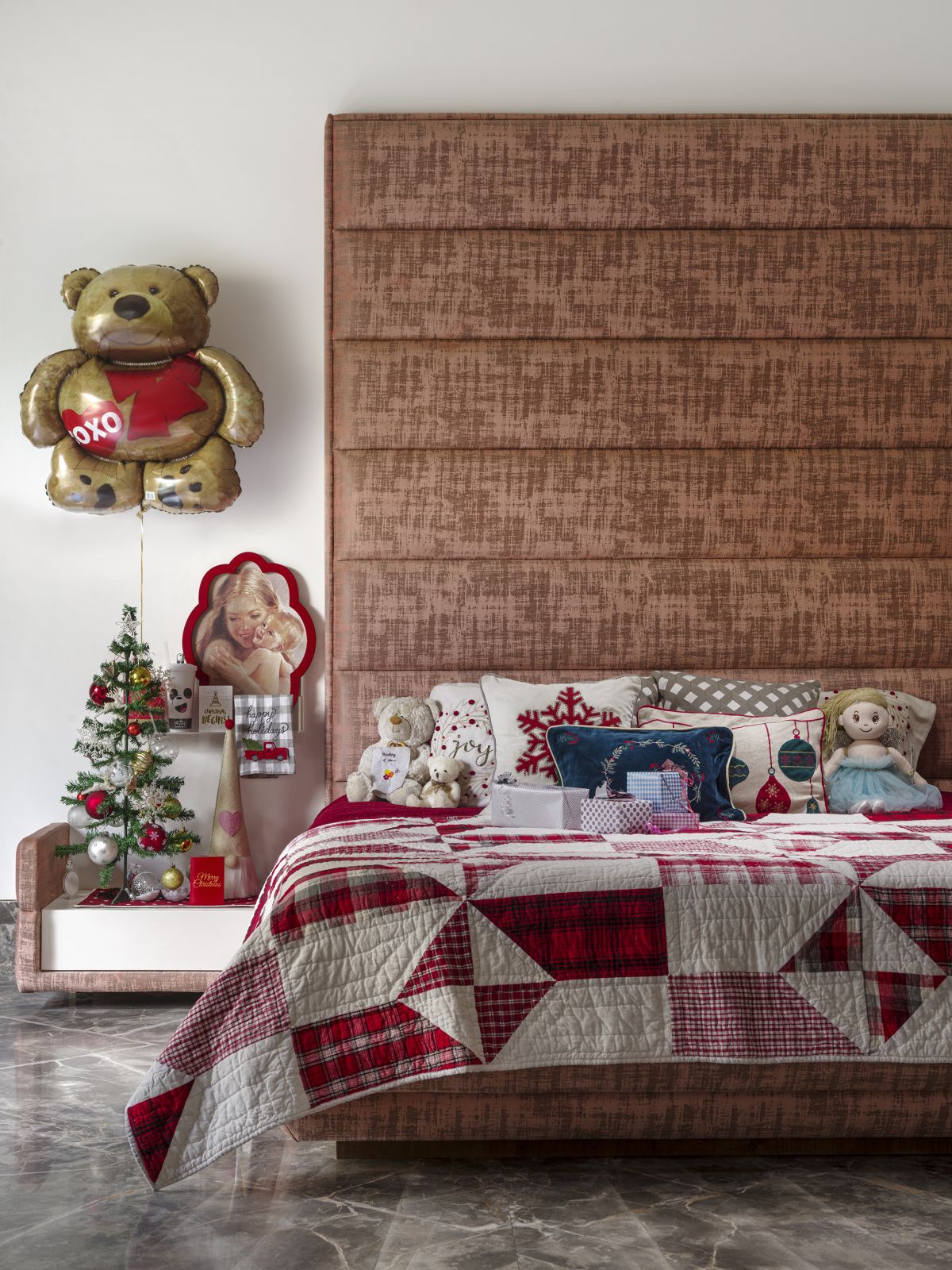 The existing double bed in the room was baby proofed by completely wrapping it in fabric. Re-upholstering it ensured the bed was free from any sharp wooden corners. The warm pastel and neutral colour scheme on the walls give the room a trendy and modern feel, which can be easily accessorized with bold prints, exotic aqua or delicate peaches to keep the child mesmerized or as per the mood of the day.