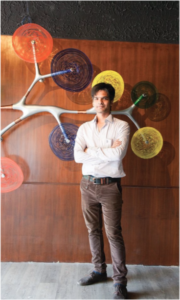 Meet Shailesh Rajput, Principal Designer at Shailesh Rajput Studio who puts life and soul into everything he creates. The studio specialises in bespoke lighting installations, lifestyle furniture, sculpture, wall murals & installations in hand blown glass, brass, and copper. After obtaining his bachelors degree in Design from CANS, Nashik, he travelled across country to find his inspiration and understand various cultures and diverse opinions. His interest was drawn towards creating life style products and exploring earthy materials and he found his fancy in the Glassblowing technique to create his masterpieces. Following are some of his works.
The Peacock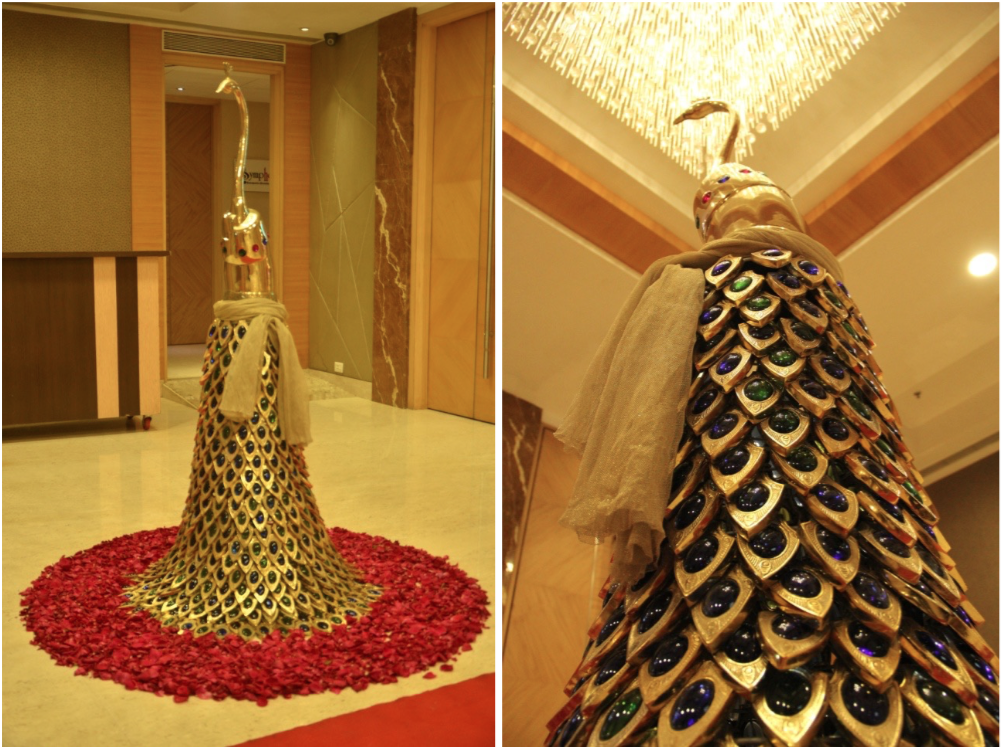 Males are known to have macho characteristics, but Peacock is one such male-bird who has Elegance, Beauty and Charm. This design is an interpretation of a Peacock, symbolizing the metro sexual men of the present time. In the 18th century, men wore elaborate clothing, makeup and wigs. They would go to the parties dressed in fancy wigs, powdered faces, rouged cheeks and extravagant clothing. No one would think less of it then.
Likewise, it is not just humans who act and look differently to what their gender assume them to. So this is Peacock Personified!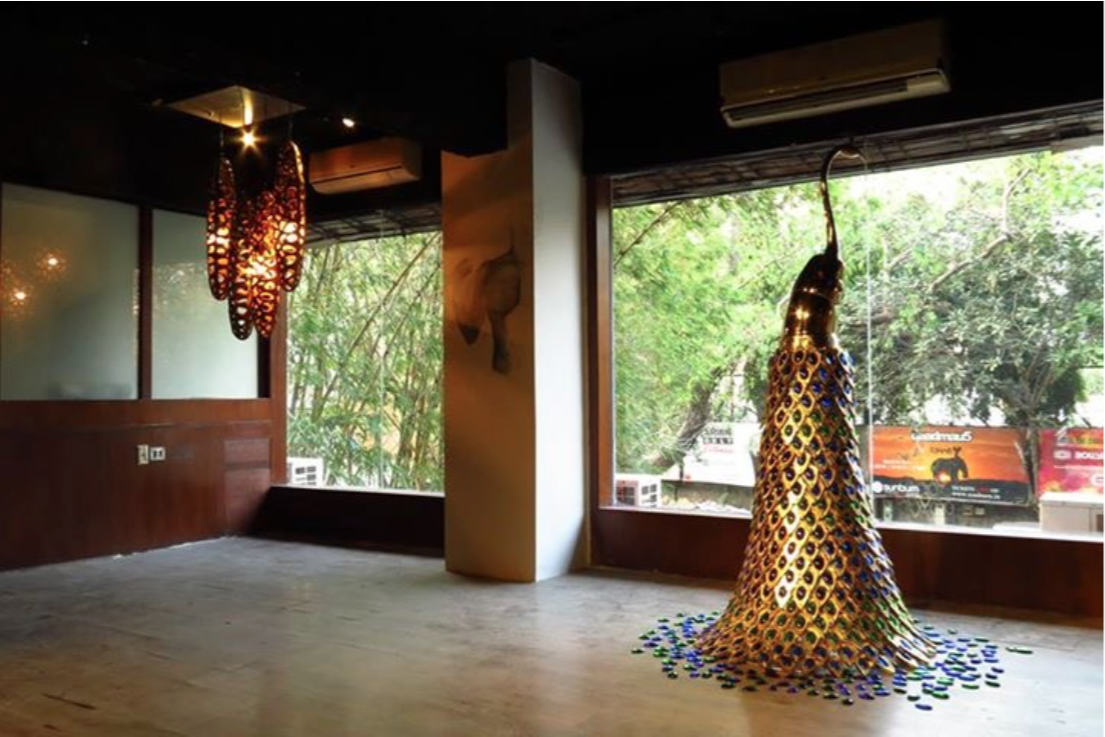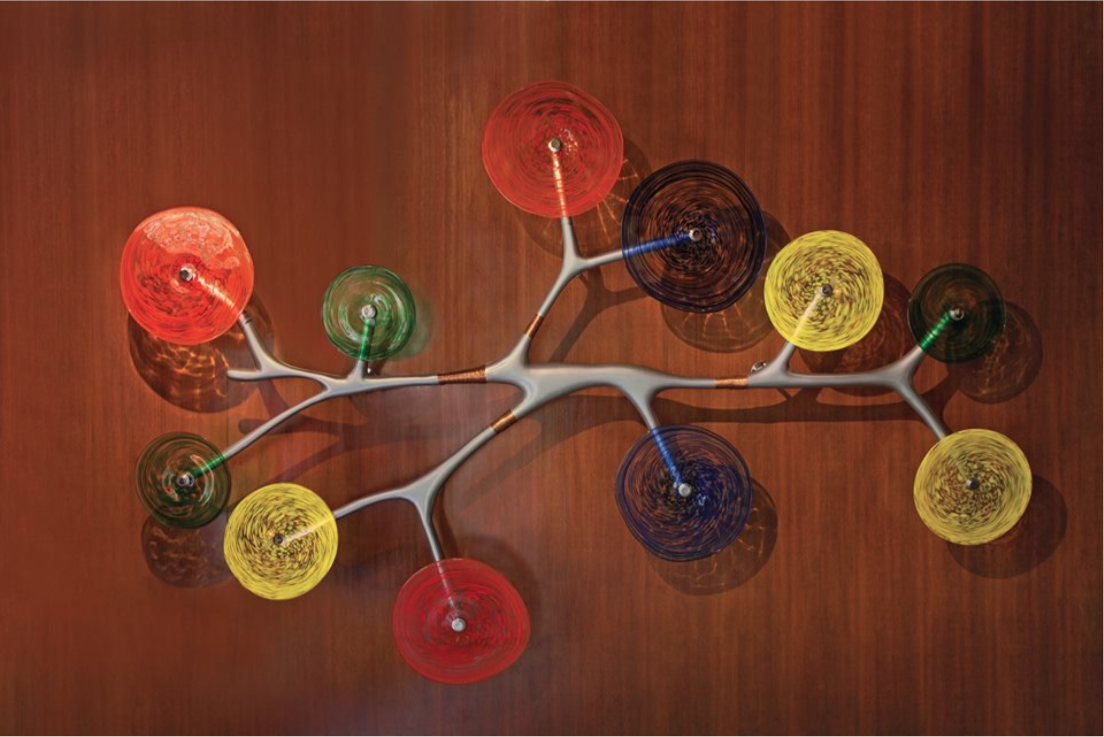 Above: The wall mural created for a cosmetic surgeon.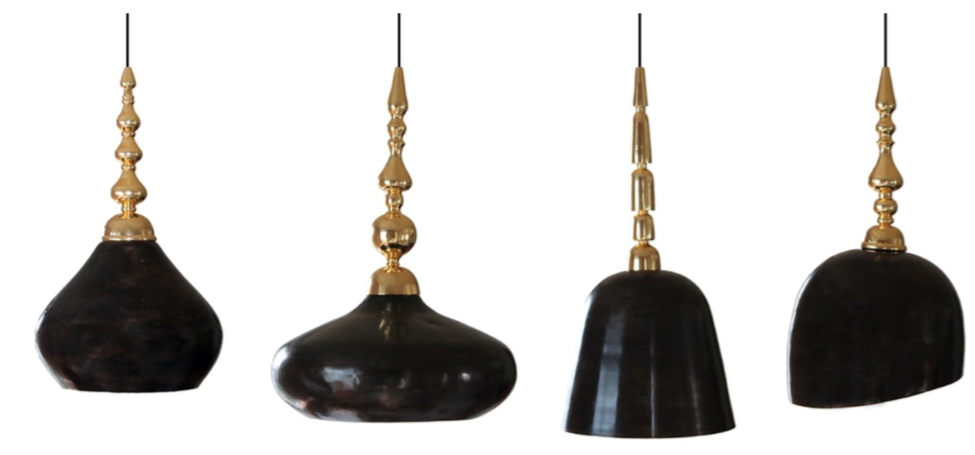 Above: TAJURBA – series of pendants inspired from The Taj Mahal-masterpiece of Mughal Architecture in India.
Wall Installation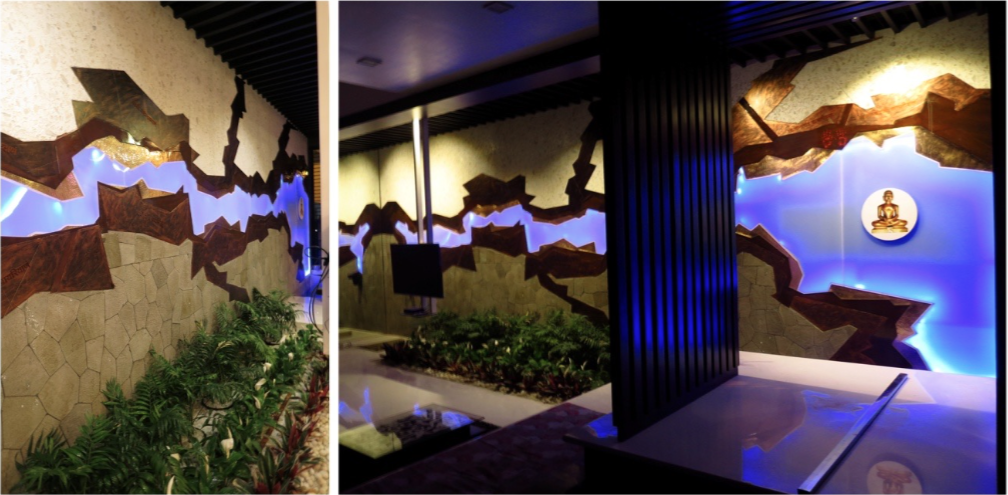 The 33′ x 10′ wall installation represents the human existence. In four layers, it depicts the importance of human soul.
The first layer depicts an artificial side of humans, just as we humans do not reveal the softer side and always keep our guards up. Similarly, Aluminum is used to depict the tough side of a human, who is always in a pursuit of not getting exploited.
Wood matures with age. With age wood becomes tougher, Second layer of this Mural is made of a veneer depicting wood which shows the graceful maturity of a human-being.
Third layer portrays the feminine character, where a person always wishes to be the best, look good, charm others! Beaten Copper is used in this layer to glamorize the look and envision the feminine aspect of human-beings.
Fourth and final layer is flow, pure, and serene, highlighting the actual soul of a human. Just like water, human souls are meant in this world to be clear as a water, as light as the water and as life-giving as water. Hence water is used as the final layer of this Mural design.
More works of Shailesh Rajput Studio can be viewed on his website: www.shaileshrajputstudio.com