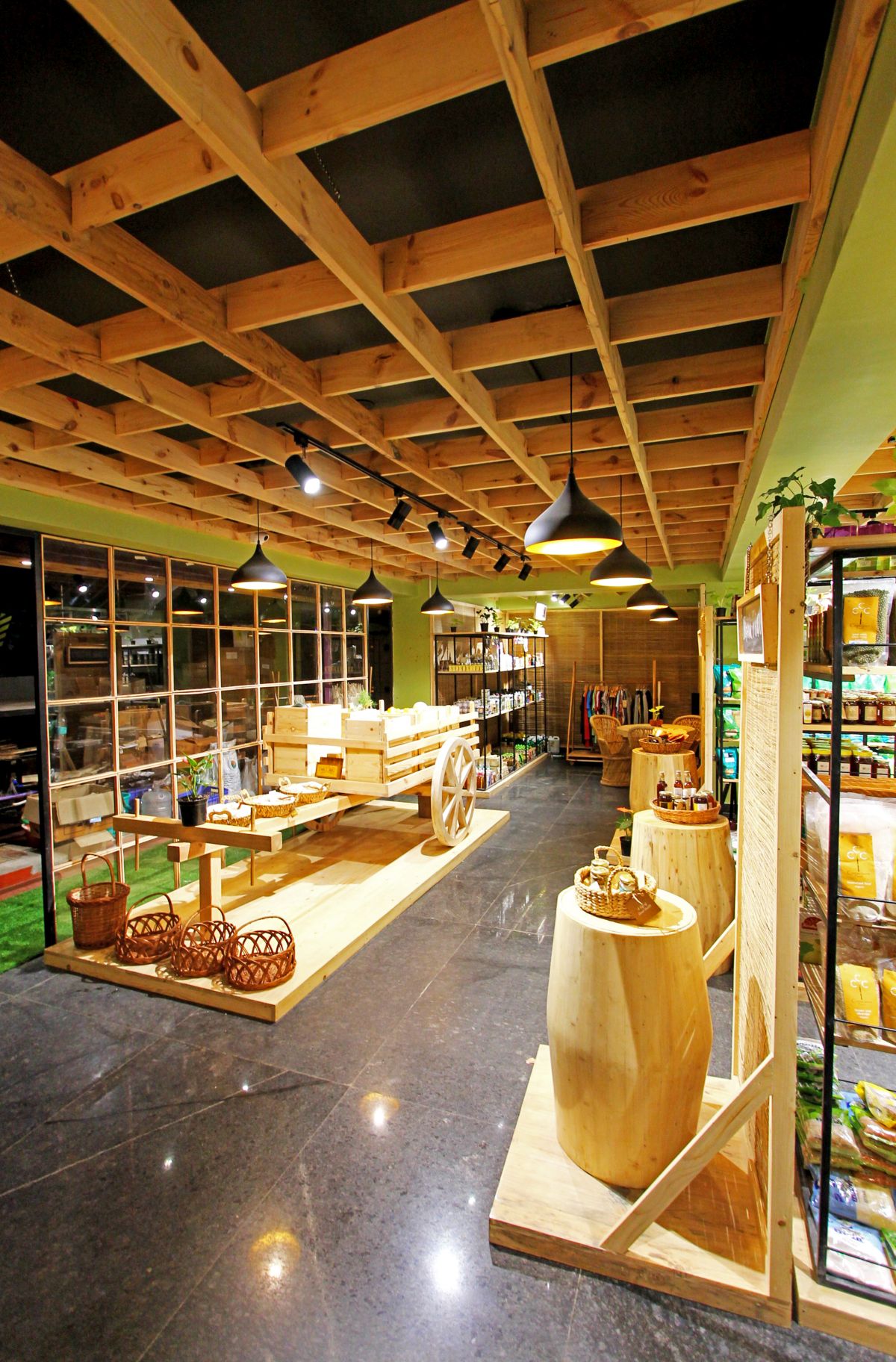 The design process at Redwall Design Studio started from an old cart, but it developed into a metallic and wooden geometric interpretation of the regional farmer houses and carts. The vision for the store was to offer an experience that would encourage customers to spend ample time in the store, enjoying the products as much as ambience of the place.
Brand tagline "Experience the difference" inspired us to give a contemporary touch to a desi styled retail brand. The design concept of the store reflects, through materiality and colourfulness. Combination of iron together with natural pine wood that appears in various forms.
The store was turned into a refreshing space with soft green colour filled all around. The colours were chosen in a way to make the customers feel pleasant walking into the store. The wooden textures all around the store combined with the light fixtures hung from the wooden ceiling makes the store look appealing.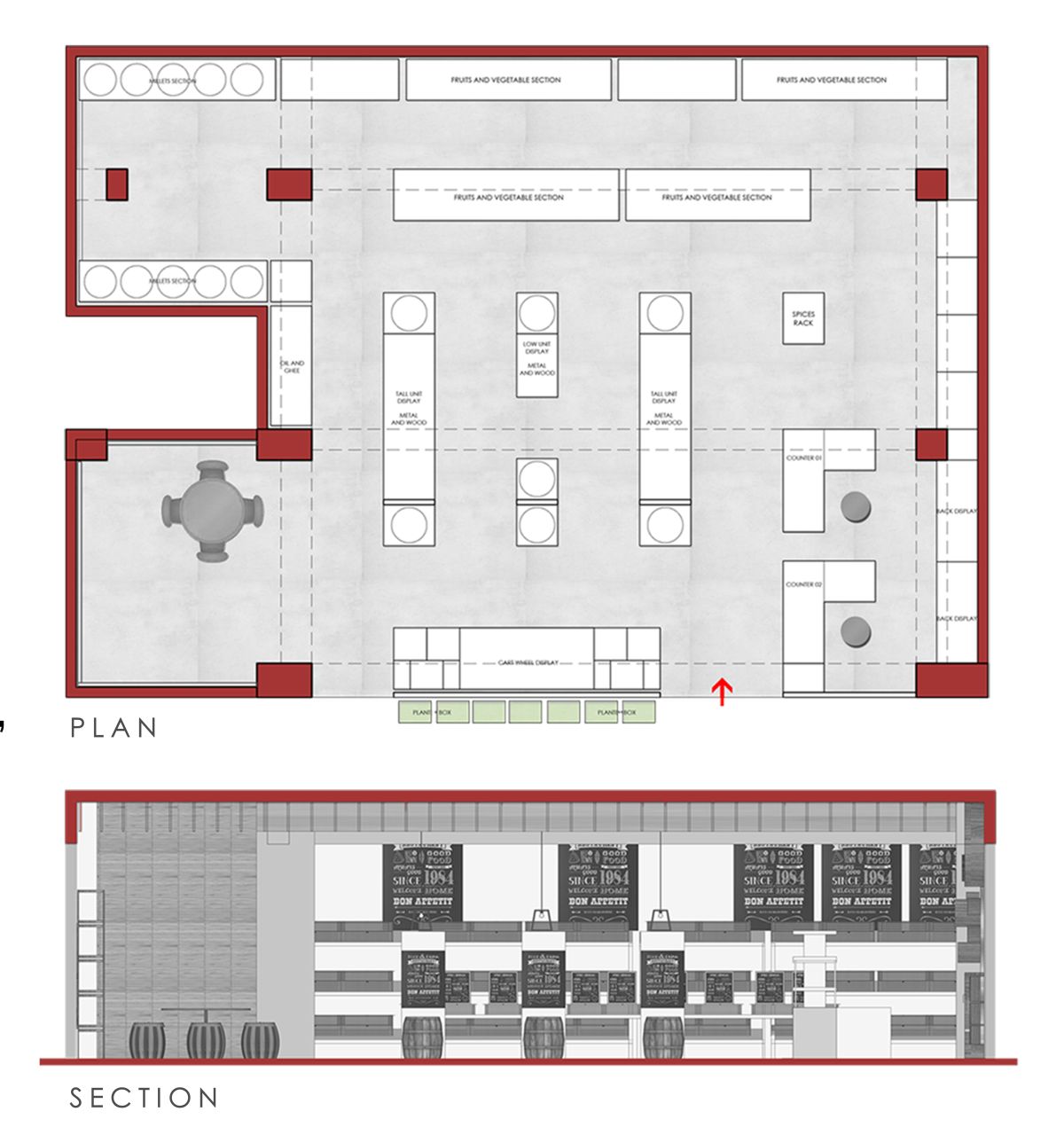 The architecture of the supermarket is meant to foster an overarching perception of the whole environment. The dense organization, the linear geometric configurations, and the use of low display units guide the customer through the supermarket and help them buy the products with ease.
Project Facts:
Project Name : Arogya Organic – The Organic Store
Location : Bengaluru, Karnataka, India
Area : 1500 sq ft
Project Status : Completed, November 2017
Firm Name : Redwall Design Studio
Design Team : Sudeep Dev M , Kiran Kumar MR
Photographs : Redwall Design Studio
Marketing/Branding Design : Redwall Design Studio