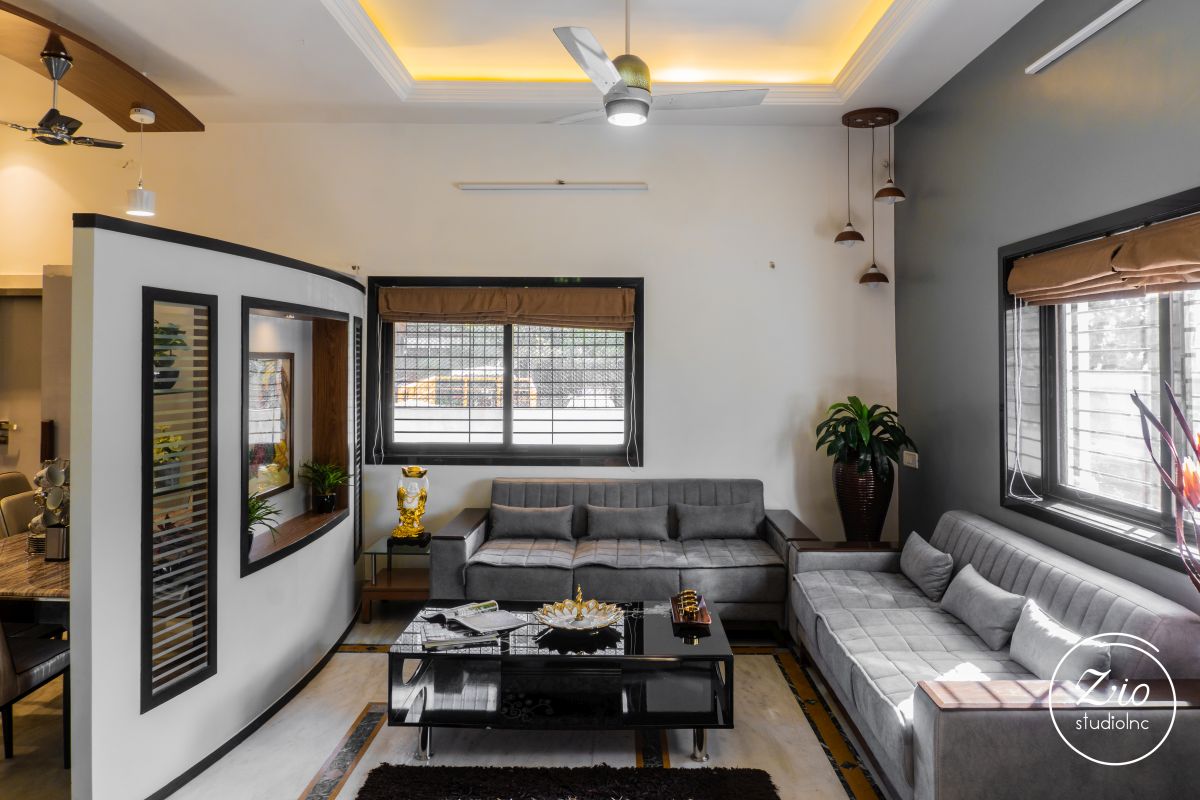 The project is a renovation of a residence which is a 15-year-old residence. Renovation works includes outdoor landscape area, living room, kitchen, temple and various bedrooms. Having a constant dialogue between the spaces existing and the spaces to be formed from that was crucial. Every element is transformed or is reused in some or the other way in this project. Thus, maintaining the character of the house was important and the essence of it was no to be missed.
Given the name "The Home Abode" meaning a place to reside a place which can be called home was all that the client needed. It is a 4-bedroom bungalow which needed a renovation of its own after 15 years. A house for the family of 5, where all wanted the spaces to be called their dear home. She wanted to call this place a home and had many emotions attached to it. The real challenge was to define the already existing spaces to feel homely and we managed to it easily.
The house renovation turned out to be minimalistic and having cosy corners of its own. Starting out with the outdoor garden evolved with times from day to night having its own glory in its own way. The family's habits were maintained as they wanted to tea in the morning outdoors, cosy family time in the nights, the garden's design gave it all to them calling their home again. The living room had its furniture reused and made from the existing framework. The characteristics is of the house is simply comforting to the family's life style. The colour pallet has been toned down to neutral colours which goes with the interiors as well as exteriors. Hues and tones of grey are used for the house giving the house a toned-down look. Giving a timeless renovation was a crucial challenge for this house and thus "The Home Abode" define its home in its own manner.
Project Facts –
Name of the Firm: Zio studioInc
Name of the Principal(s): Ar. Khushboo Wankawala
Title of Your Project : The Home Abode
Project category: Interior Design (all categories)
Project Status: Completed
Project Location: Surat, Gujarat
​
​