The much celebrated symbol of Modern Architecture in India – the Hall of Nations at Pragati Maidan, New Delhi – was demolished last night. We discuss with Prof. Manoj Mathur (Head of the Department, B.Arch, at School of Planning and Architecture, New Delhi) what went wrong, how we as a community failed to prevent the demolition, and what can be done in the future to avoid such incidences.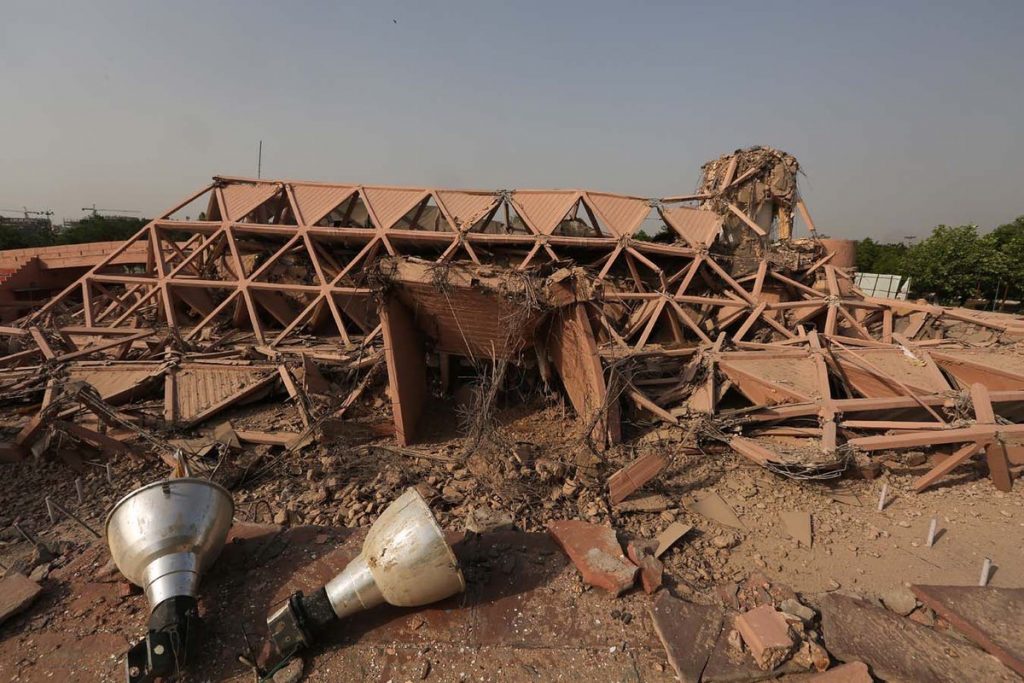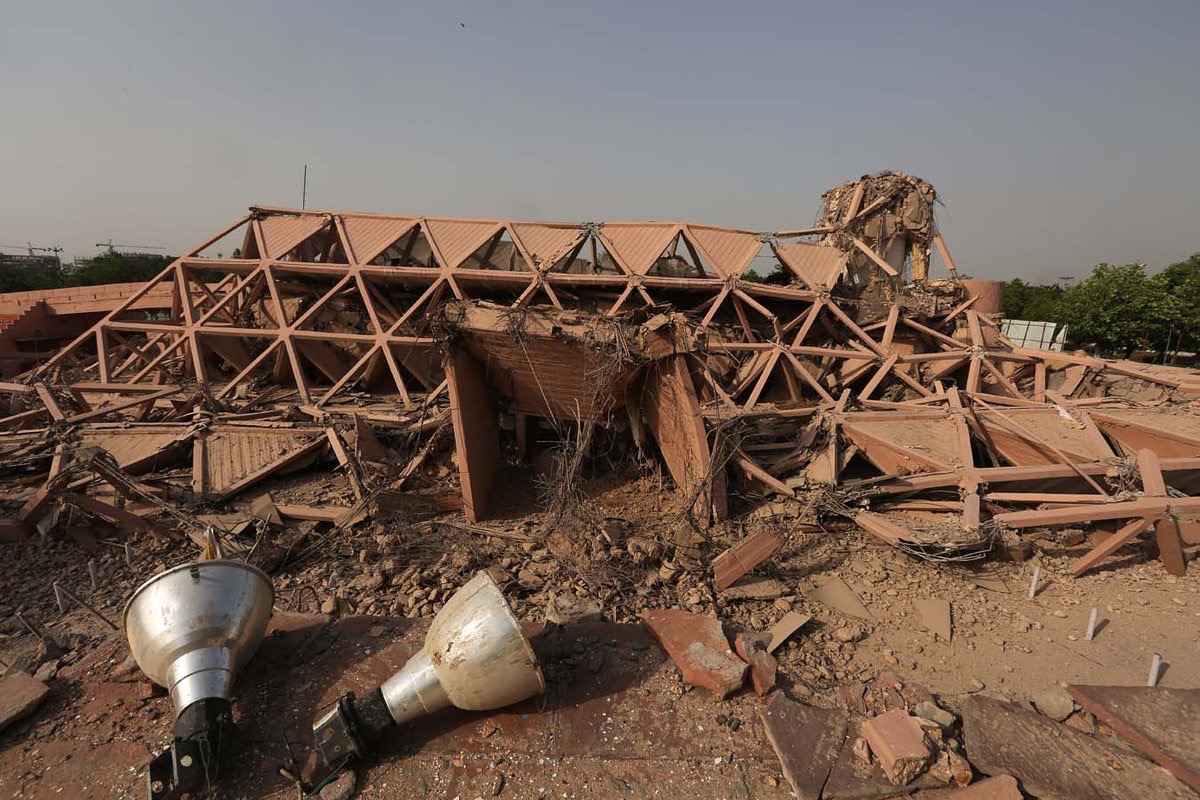 AL! – Hall of Nations was often regarded as the symbol of modern architecture in India – where do you think we, as architects, failed to save it?
MM: We failed as a community to:
a. Forge a consensus among ourselves that the building needed to be preserved for US, as one of OUR great achievements as architects of this country. The response to Arun Rewal's petition was pathetic, and Raj Rewal, throughout his illustrious career, hardly endeared himself to the professional community and stayed away from most forums comprising of "common" architects. Eventually, the protestations were more out of political correctness, so as to look good within the circle rather than any feeling of reverence for the building.
b. Learn from History. We are – in spite of our desperation to stand out – made of the same material as the rest of Indian society, lacking a sense of history. How quickly we have forgotten Chanakya theatre, perhaps an even greater achievement than HoN – it may as well have never existed at all. For a large section of the fraternity, such buildings are actually very disquieting as they point to a greater purpose of architecture they are hopelessly incapable of attempting, because they never had an inspired education. So, if such buildings go, they have no idea how loudly they should cry.
c. Include the common public into our discourse of appreciation of good architecture. We hardly invite even important non-professional opinion-makers to our events at India Habitat Centre etc., let alone condescend to listen to them. Any simple poll in Delhi among laypeople would reveal that they had no idea of anything marvellous about this building; rather, many would find it unendearing – even ugly – and certainly not part of any legacy. It is us who failed to nurture this sensibility in them. The NBCC, ITPO, MoC and even the High Court are all a part of this "them".
 AL! – What can be done to avoid such things from happening in the future?
MM: To prevent a recurrence, we must:
a. Enlarge our outlook. We must rise above our insularity – our blinkered thinking in which architect and society are seen as a binary couple, whereas the former should be embedded in the latter. We must reach out to the common people through writing in daily newspapers (imagine what a weekly Gautam Bhatia column in HT could do!), working pro-bono in neighbourhood improvement, blogs, mobile home-builder helplines etc. to inveigle ourselves in the public mind. Let us try not be remembered for our goof-ups. Let us not appear to be collaborating with the industry/vendors to jointly rip-off our clients. Let us genuinely surprise them by passing on to them all the discounts we can manage by our networking. Let us work for the people and not just for our bread.
b. Establish better benchmarks for architectural criticism. Presently they are almost non-existing. We have to raise our own standards of what we will accept as good architecture, diverse viewpoints notwithstanding. It has always baffled me why the rigorous studio-crit-and-jury system of the architecture school just disappears in practice. Our architectural media is doing a huge disservice to the profession by lazily publishing any projects they can easily lay their hands on with lavish colour pictures and zero critical commentary. When we misguide our own, there is little hope of guiding the public at large. In the absence of an energetic media presence, it is academia which has to bear an unfairly large share of the conscience-keeping.
c. Raise public expectations from architecture. The people are the ultimate judge. If they start demanding better, then chances are that whimsical, capricious bureaucratic misadventures in urbanism will earn the wrath of citizenry – strong enough to topple governments. Public aspirations will be trampled over only at the cost of a disgraced regime. 
In fact, let us ponder this instead – why are we so unconcerned about what is going to be built as the replacement to HoN? Should we not have a public hearing of the architect and all the wise members of DUAC who approved the design? If we cannot even do that in the centenary year of IIA, we should be mourning instead of celebrating.
---