A stay for Nature enthusiasts and ornithologists | 2019 -2020 | Doro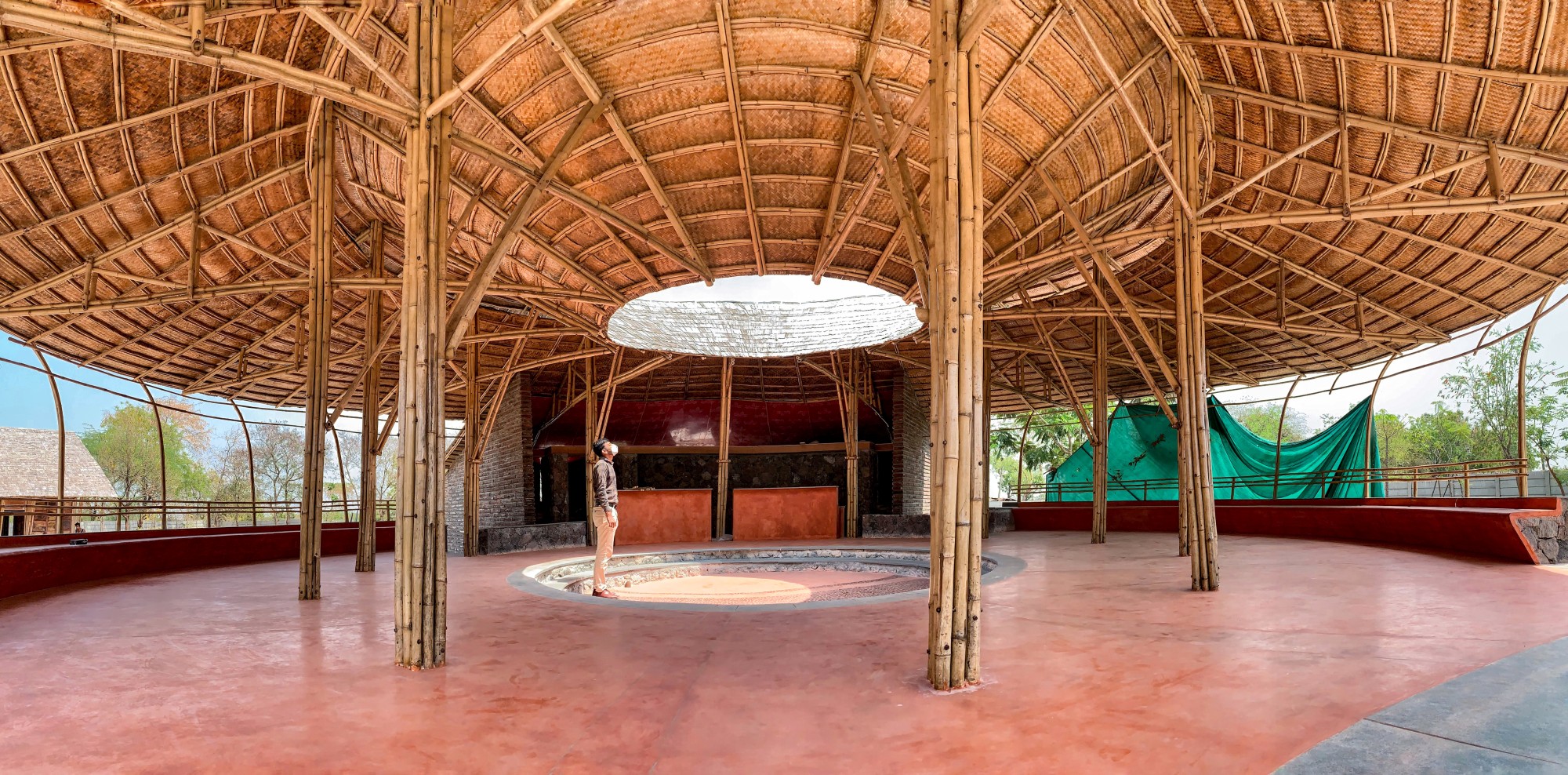 The site is set amidst large patches of agricultural land, adjoining a government forest reserve and is located in close vicinity of the UNESCO world heritage site of Champaner, the archaeological park and the Pavagadh hills.
The region, being rich and diverse in flora and Fauna, invites large numbers of nature enthusiasts. With the site sharing its boundaries with the forest reserve, the brief was to design a campus to house independent cottages, dormitories and common facilities for ornithologists and other nature enthusiasts.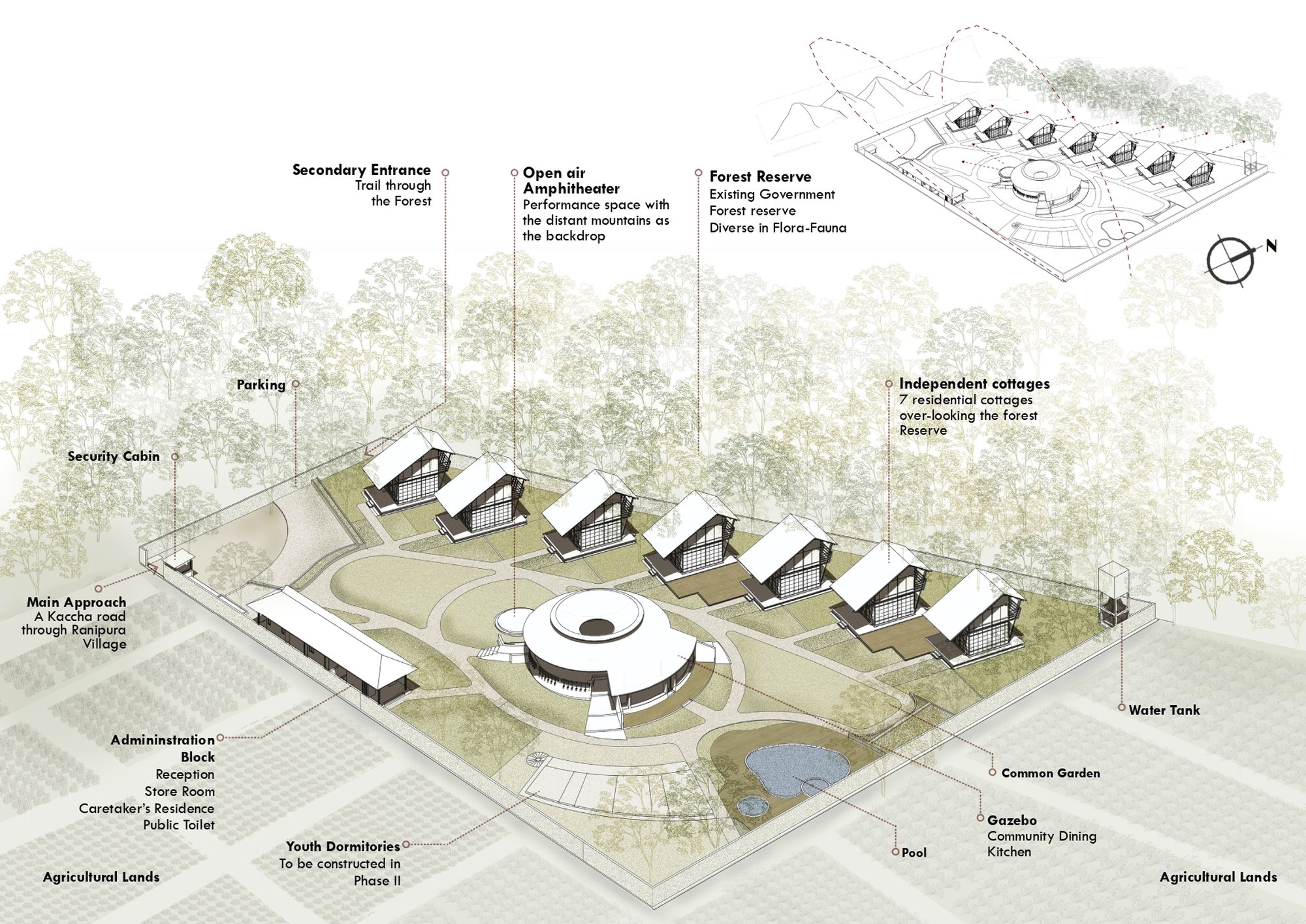 Considering the ecological sensitivity of the zone the design approach was to minimize the impact on the natural setting as well as consciously create opportunities to engage with it.
Spatially, all the cottages are north-south oriented, the south lean-to roof, protecting from the harsh sun and double volume on the north looks into the forest reserve also ensuring natural light. The common facilities are housed in the heart of the site opening up to the hills.
Materially, a conscious choice of using bamboo and stone for the structure and earth for the infill was made as a response to the ecological sensitivity of the zone, also owing to its proximate availability. Bamboo and earth here are used in varied forms, employing their properties to their fullest means.
Constructionally, the project consciously adopts construction methods that are skill intensive, while employing, rather fostering life skills.
A material with life engages with the living in different ways and vice versa. It was refreshing to see the artisans interacting and working with their indigenous materials in a new environment with different challenges to tackle. Here not only their familiar material is used to the fullest possible means but also how other things lying around become their new tools of the trade and ways of living.
Socially, this project appreciates and strengthens social relations, i.e. the project employs skilled artisans along with local villagers generating employment for the people around by skill transfer on-site through the building practices and landscaping.
Drawings and Renders
Images
Project Facts
Gross Built Area– 10000m²
Project Location- Pavagadh, Gujarat
Design and execution team- Naomy Parikh, Caleb Ferro, Aksh Chauhan
Bamboo consultant and execution- Subrata Sarkar