This stone house is designed within the lush green surrounds of Grape County in Nashik, the wine capital of India.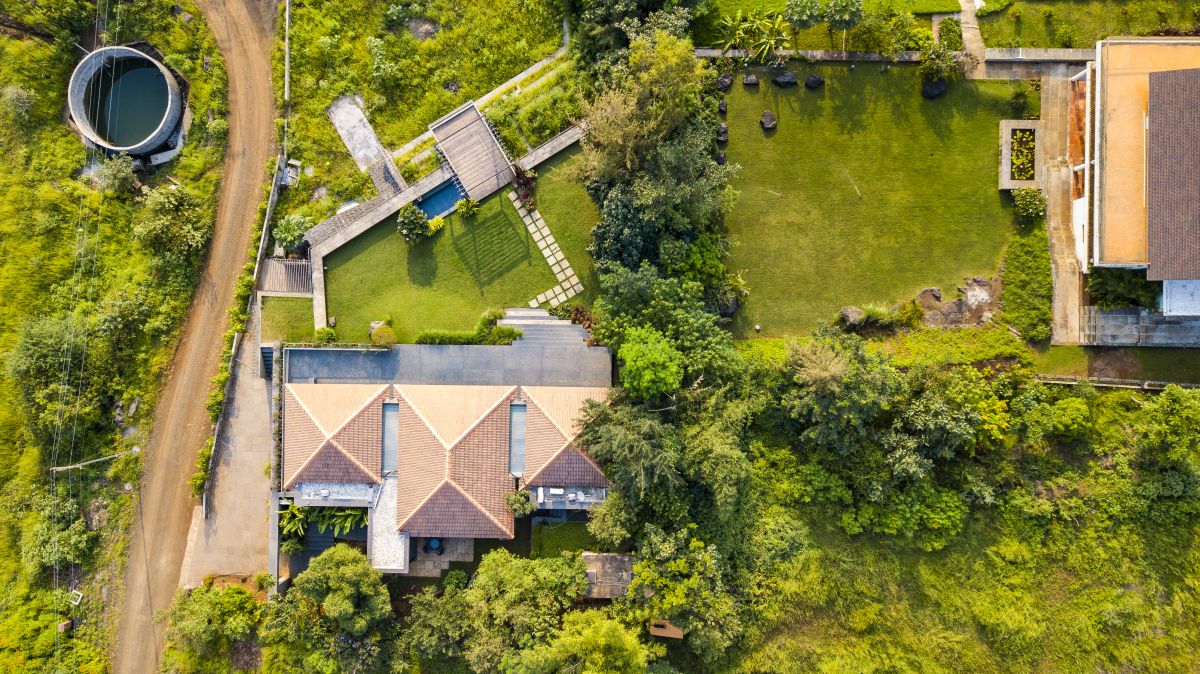 Half an acre of the plot had a considerable gradient across its length from W-E. The stone house is a humble 1200sq.ft pitched roof vacation home for the Somaiya family designed on the highest plateau of the site to capture the panoramic view of the varying nuances of nature. This is a single-story house approached by a meandering stair flight flanked by tropical plants on either side, framed within a stone portal.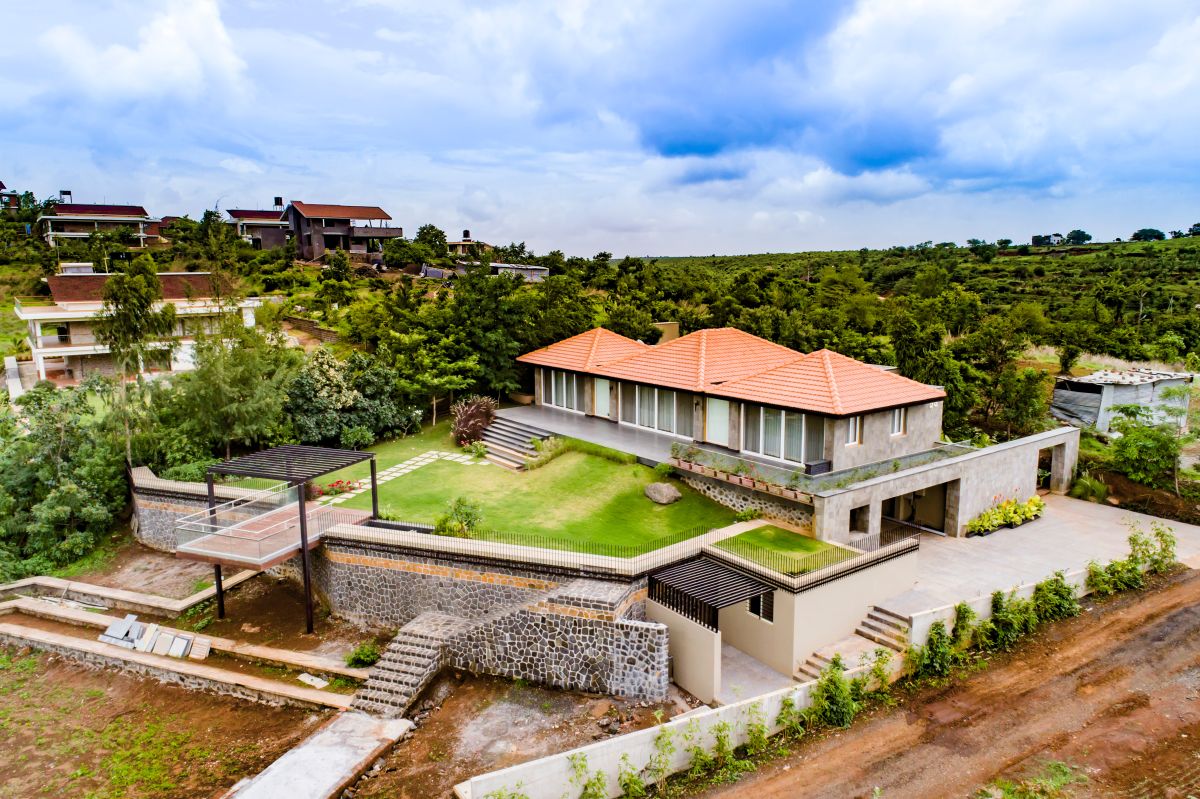 The built space is intercepted with courtyards and enlarged openings to have A continuous dialogue with the outdoors. Natural Indian yellow limestone flooring renders a warmth to the indoors. The central common living area acts as a connecting link to bedrooms on either side tucked away through the greens of the courts.
The westside veranda along with the longer axis of the building offers a large sit-out to witness the setting sun and seasonal stream with hills as the backdrop. This space offers a continuous, interactive transit space between the indoors and exteriors. The veranda gradually merges with the lawns through mounds and play of steps. The stepping stones on the lawns lead to a cantilevered deck projecting beyond the retaining wall giving a complete 360-degree view of the surroundings.
The driveway and parking area are at the road level and the caretaker's room is approached from parking level as well as lawn level above, which continues on its terrace. Native and tropical plant palette offers fragrance and a variety of colours and textures.
– Origin Architects
Drawings –
Project Facts-
Project Name: The 'EDGE'
Client Name: Mr. Somaiya.
Architect's name: Ar.Nitin Kute, Ar.Apeksha Kute
Area: 1200 sq. ft. (Built-up)
Year: 2017
Photographer Name: Grape County, Nashik
Project Location: Nashik, Maharashtra, India.