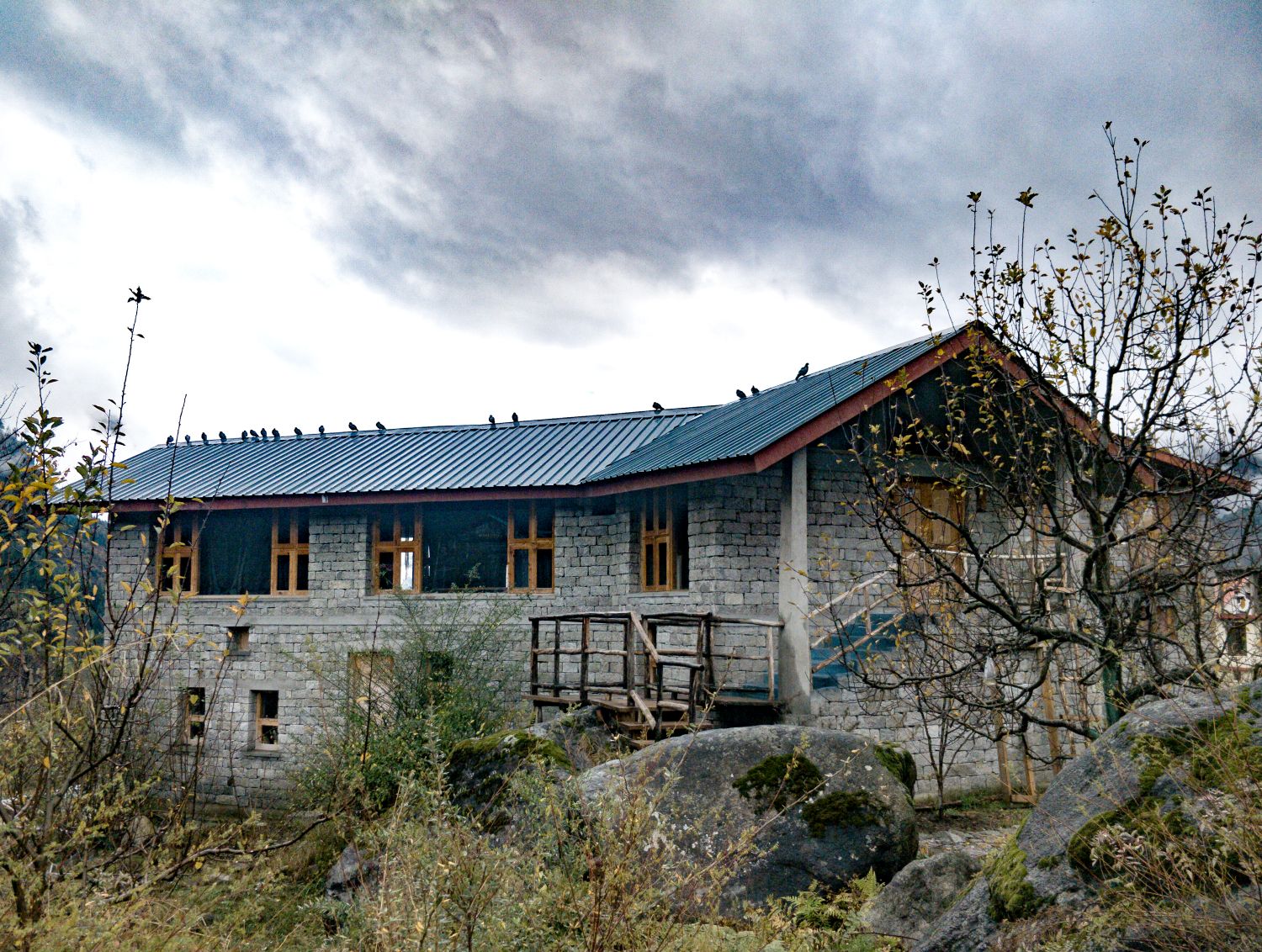 The project at Manali is a homestay called, – Someplace and our firm, Put Your Hands Together, got a chance to work on this through Noel, my former student. Eventually he also became the on-site architect for this project. When Areen visited the site in November 2016, all he could see was a piece of land covered thigh-high in snow keeping the visit aside, all he could think about was that warm bed back in the hotel where he would rather be tucked in at that time. This exact feeling of longing for the warmth became the concept of our design. The aim was to connect the guest with the landscape of the site while providing them a warm interior that would make their experience peaceful and cosy. Smarika and Faisal had been carrying a similar idea in their minds. In our first meeting they told us they wanted to build cosy earth homes that resemble the Hobbit Homes. They were imagining organic cob structures of snuggled forms popping up in front of the white backdrop. After understanding all this, we started designing by sketching endlessly around one bed, as the focus of our planning.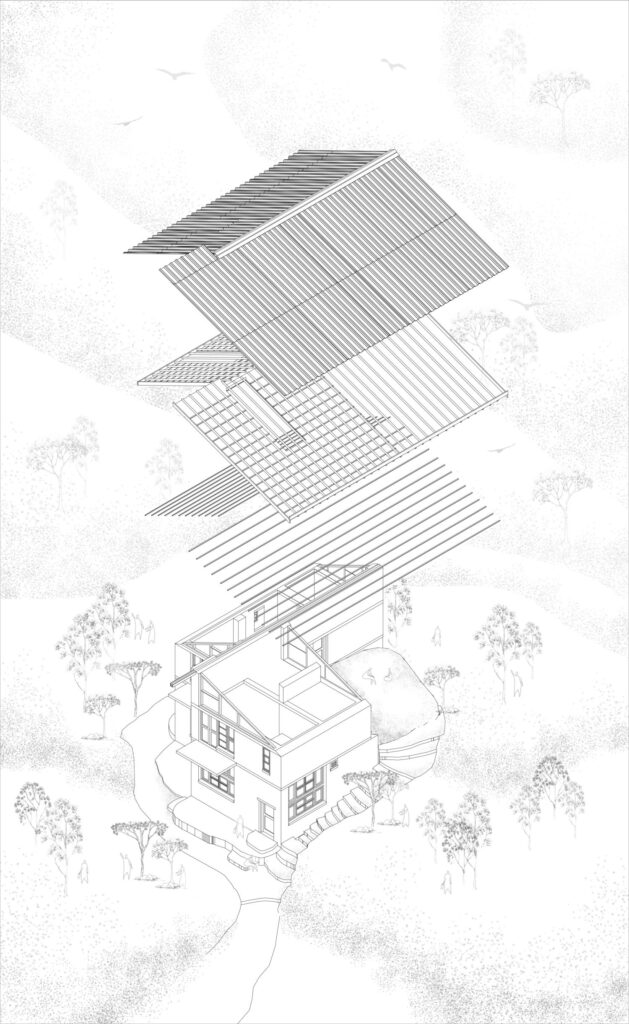 There was no mud on this site that we could build with! The site was filled with huge boulders and a generous apple orchard. We proposed to break the boulders and use the stone for the construction. Originally, we wanted to explore Manali's (mostly Himachal Pradesh) traditional construction style, called Kath-kuni. The walls are made of dry stone masonry and timber beams that alternate without the use of mortar. Traditionally, these structures sit on high stone plinths and have been withstanding tectonic tremors for decades. Since timber is one of the primary materials with this style, over the period the extent of Kathkuni is diminishing in Himachal Pradesh, and so we shifted to a more recent native practice of using the stone from boulders found in the area.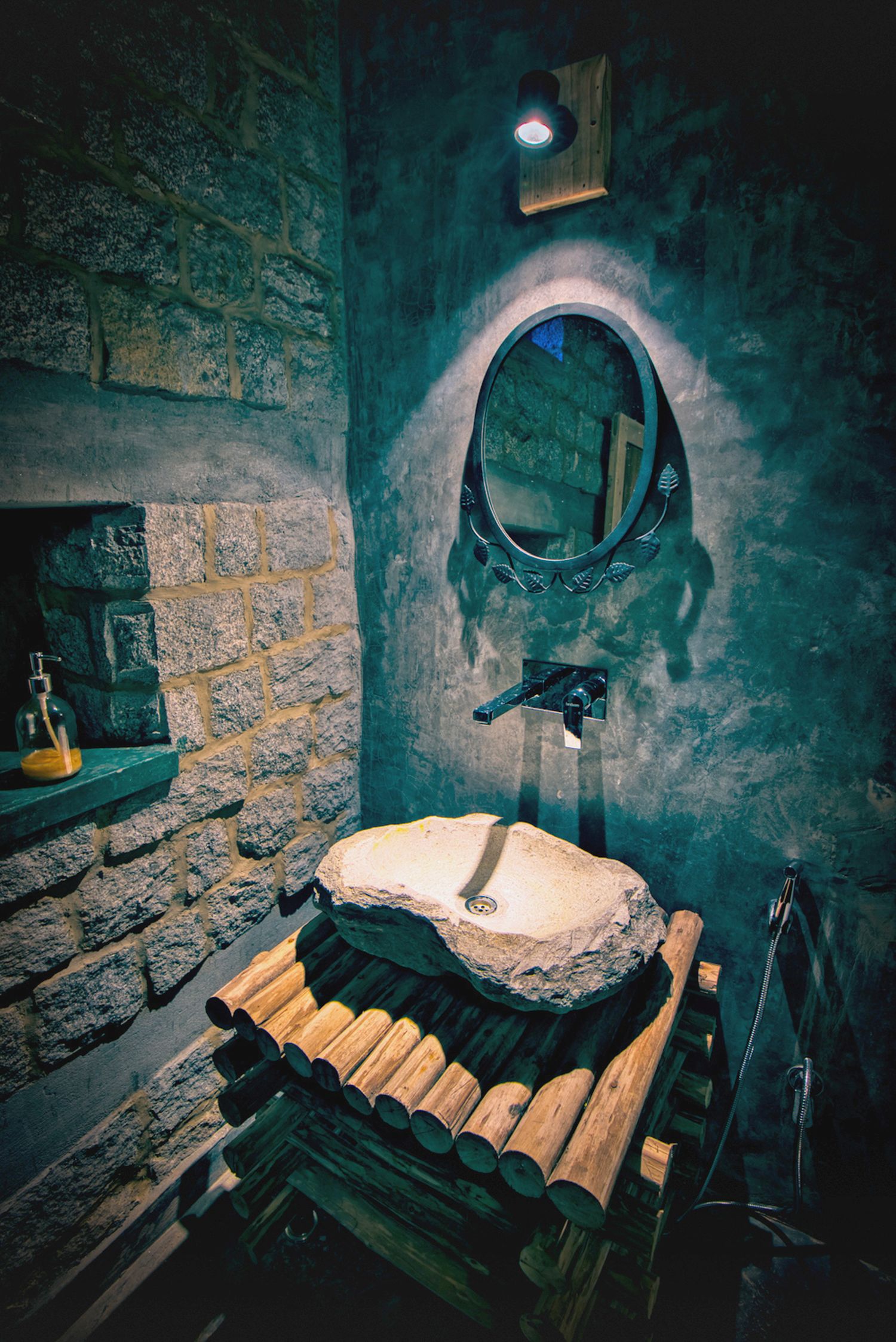 We are one of those few lucky people who could take repetitive trips to Manali and still not worry about missing work! Every time we were there, our contractor would do this funny thing and ask us when we planned to unwind around Manali. Right in the middle of the discussion he would hilariously say, "arre yeh sab toh theek hain, but Manali ghumne kab jaoge?", as if the work is really not important! We also conducted some workshops here – Stories in Stone. Students, nature enthusiasts and our friends joined us for hands-on work during the construction period. The highlight of the workshop was moulding the cob oven that gave us yummy pizzas! I am reliving those days now, it would have been fun to conduct this conversation there with the pizzas!
Drawings