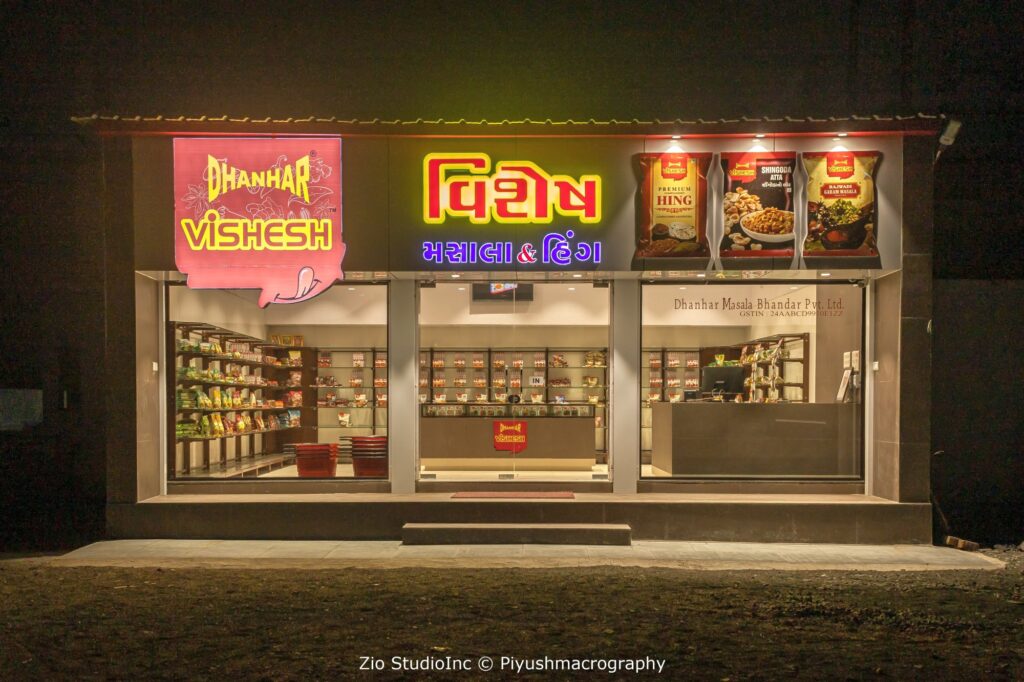 The spices retail store offers a unique shopping experience to customers looking for high-quality spices. Located in Manekpore, Navsari amidst lush green vegetation fields, it is an extension of the factory that produces some of the finest spices in the region. The store offers a variety of spices including cumin, coriander, turmeric, black pepper, cardamom, and many more. The spices are available in different forms such as whole, ground, and blended, making it easy for customers to choose the one that suits their needs. The shelves are neatly arranged with colourful packets of spices that add to the charm of the store.
As you step into the spice retail store, you are immediately greeted by a warm and inviting atmosphere. The minimalist interior design focuses on showcasing the vast array of spices available in the store. The brown-tone theme throughout the store creates a cosy and welcoming ambience that entices customers to explore the products on display.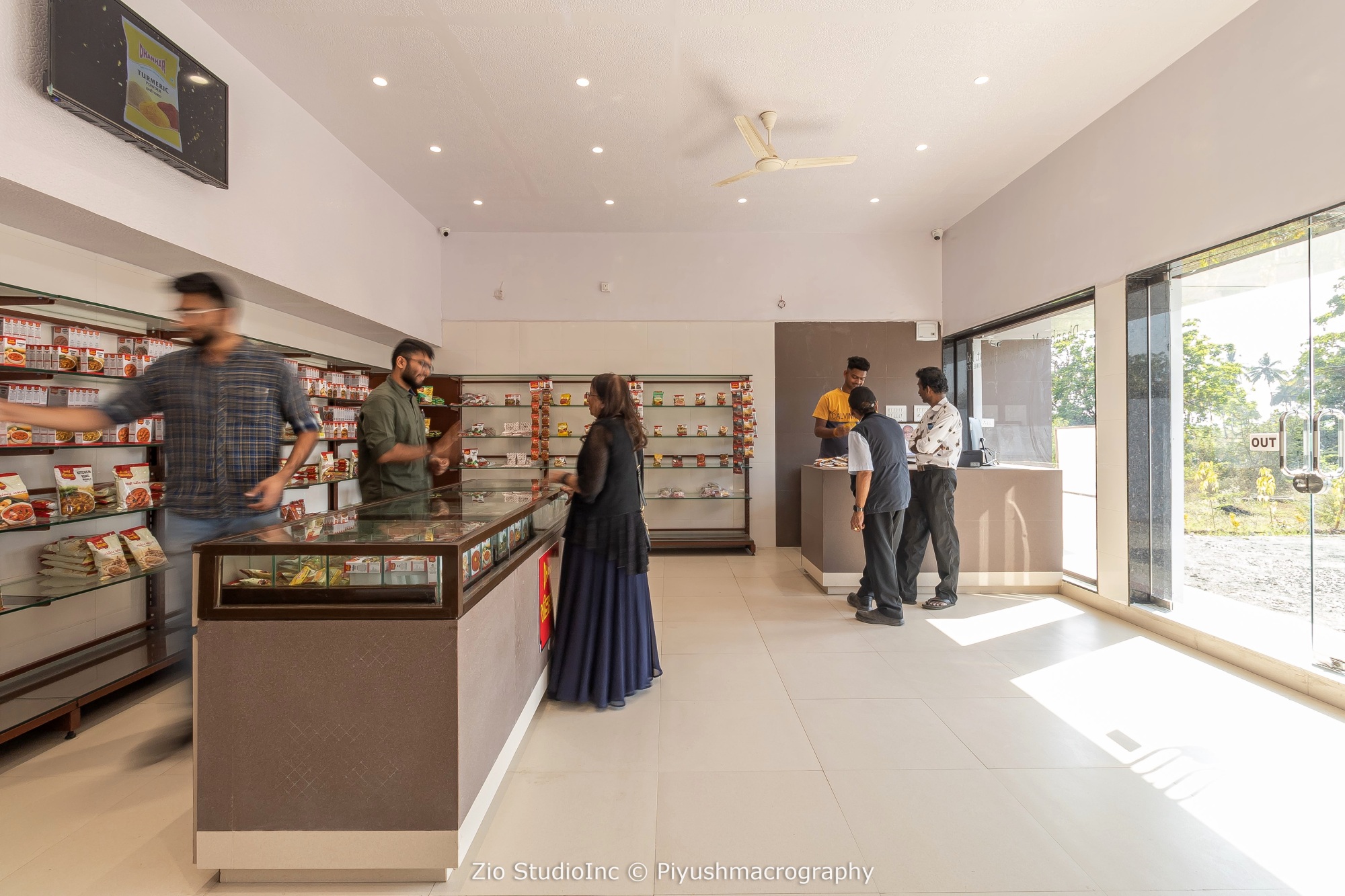 The brown theme of the store creates a cohesive and natural look, with the dark brown furniture and beige brown flooring providing a perfect backdrop for the colourful spices. The racks used to showcase the spices are designed to be compact and efficient. The simple rack module is strategically placed throughout the store, ensuring that customers can easily find what they are looking for.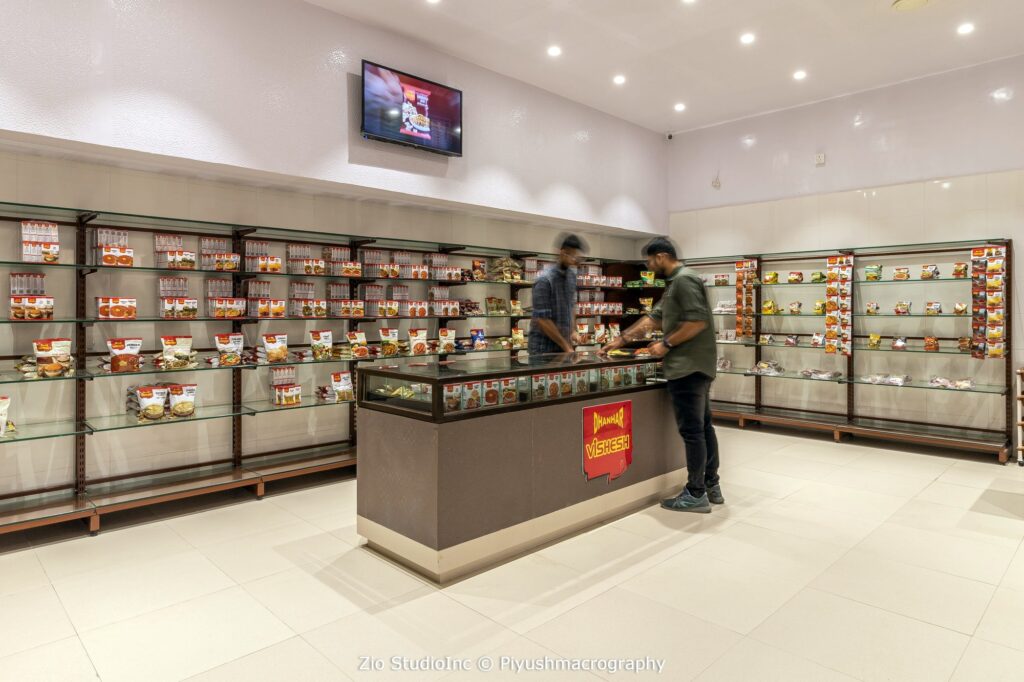 In the entrance area, a main counter is solely dedicated to billing, allowing for a smooth and efficient checkout process. The counter is strategically placed for easy access by customers and staff alike, ensuring that transactions are completed quickly and efficiently. The store staff can handle all customer needs from one central location, making the shopping experience efficient and enjoyable.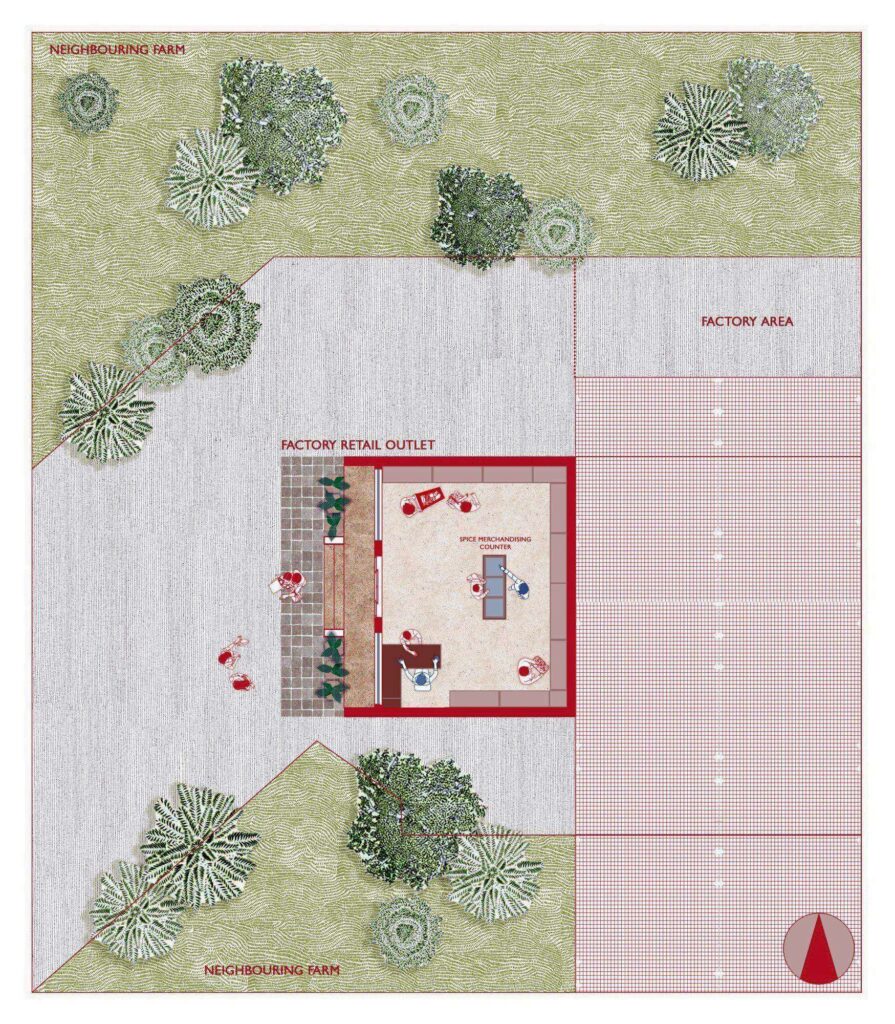 The spice merchandising counter is a focal point of the store, featuring a glass box that displays a variety of spices in an attractive yet organized manner. The glass display counter is an eye-catching feature, allowing customers to view the spices packets without having to touch them. The store staff can assist customers with selecting the products they need, adding a personal touch to the shopping experience. The same counter is also used for wholesale purchases, making it a versatile space that caters to the needs of different customers. Interactive spice demonstration and merchandising counter with sensory experience and knowledgeable staff assistance. It is a Modern spice showcase with a built-in dispenser and multi-tier shelving making it a Unique and innovative spice display counter with a flexible design and multiple usage possibilities.
Overall, the space planning of the store is well thought out and designed to optimize the customer experience. With its minimalist approach to interior design, the spices on display take centre stage, inviting customers to explore the vast array of flavours available. The combination of efficient storage solutions and a focus on customer service creates a shopping environment that is both practical and enjoyable.
Project Facts
Design Firm: Zio Studioinc
Project Name: Simply Spiced
Principal Architect: Ar. Khushboo Wankawala
Location: Manekpore, Navsari, Gujarat
Photography: Piyushmacrography – Piyush Rathod
Completion Year: January 2023
Project Area: 500 Sqft