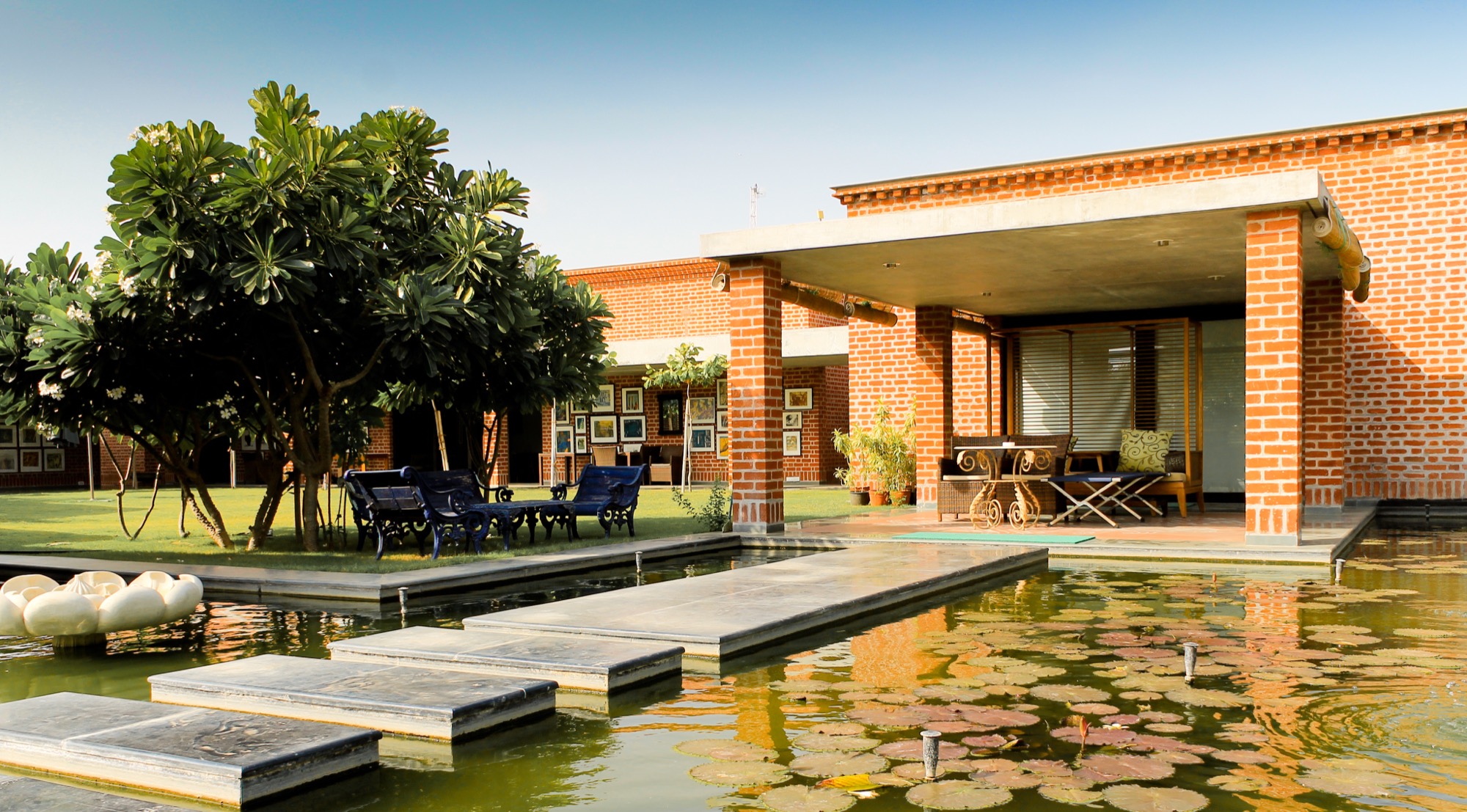 Karan Grover and Associates design an inclusive and simplistic home for the Shroff family in Vadodara.
The couple Mr. & Mrs. Shroff are Vadodara's most envied and admired couple who devoted a lot of time in uplifting the lives of Gujarat's rural population. The needs of each family member are completely divergent from a carpentry workshop to a chef kitchen. The complexity of diverging requirements and the manner to put them together was the main challenge.
The plan was kept deceptively simple and the idea was to use natural materials to create a warm inclusive home. The uniqueness of each wing had to be maintained while bringing out a feeling that it was a simple home. The interaction between the spaces inside and outside is extremely compelling and of great visual appeal.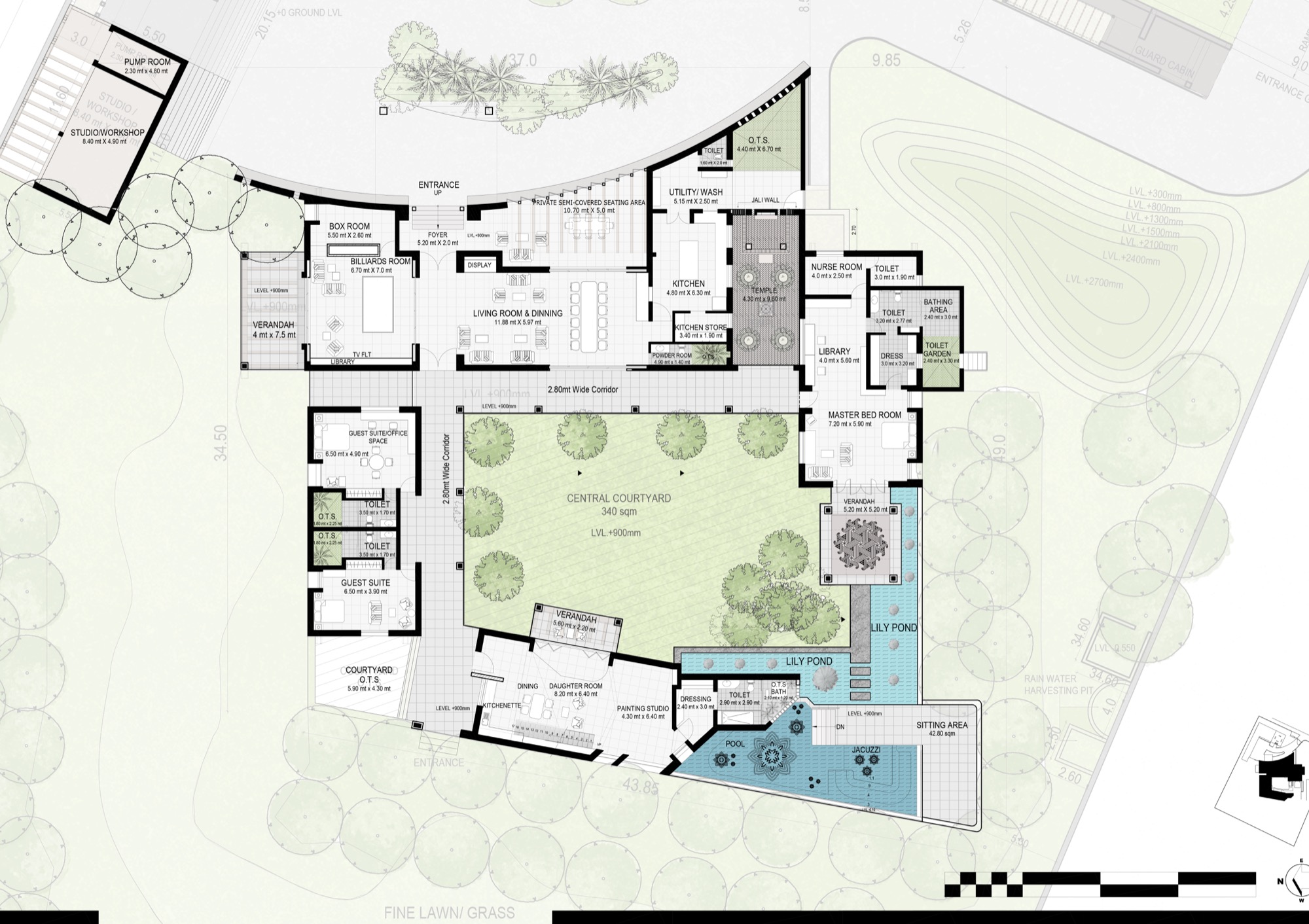 The driveway is a simple curve brick wall which screens the outline of the residence. Hot air coming into the dining area is cooled by the bamboo jallis and the pergolas shadowing the indoor space creating a dramatic perspective.
The living is an extended space comprising of dining, library and billiards area but without any partitions, which allows the space to give a grand feeling. Also, the accent lighting along with daylight from the courtyard creates an ephemeral setting.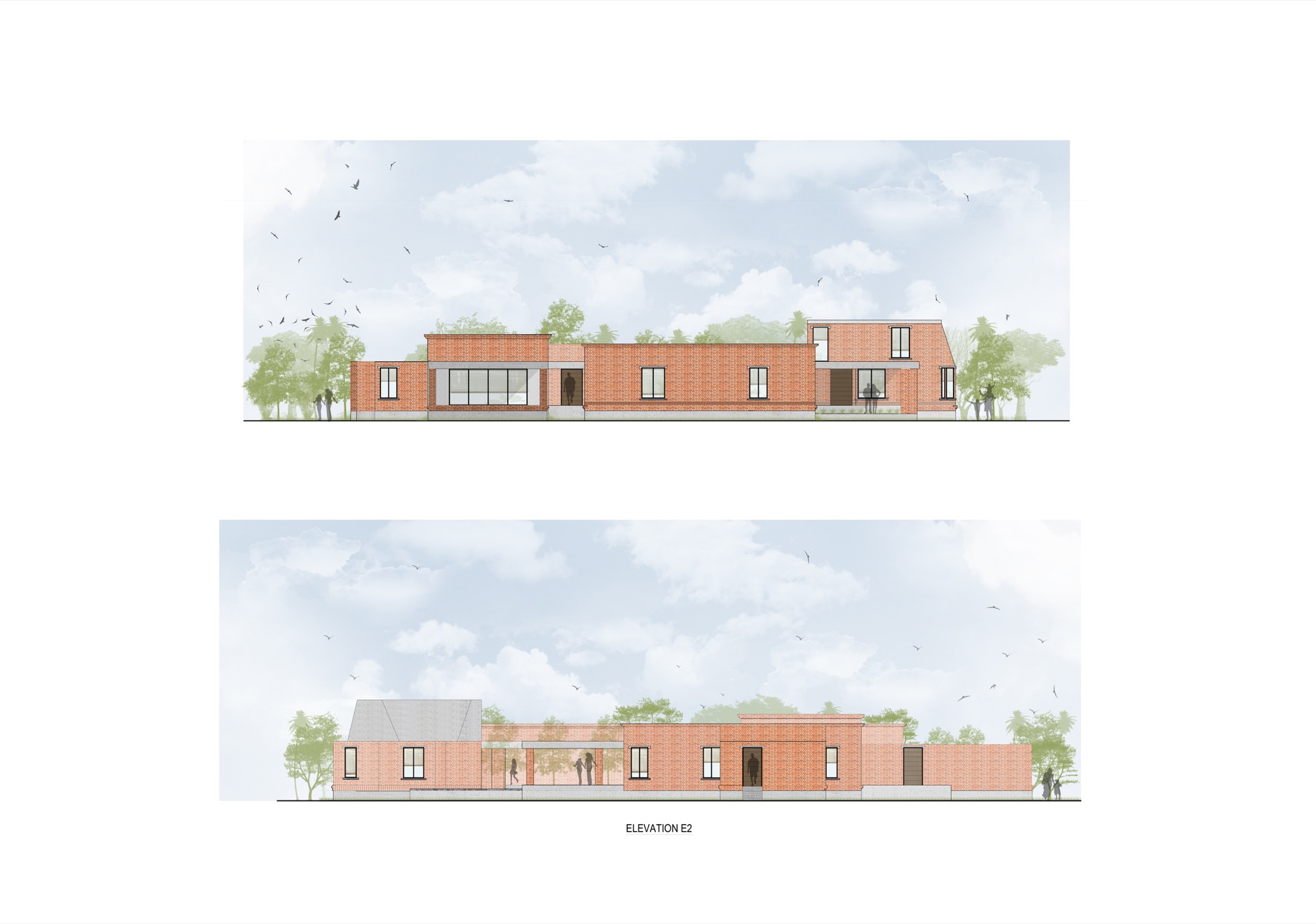 The use of translucent glass bricks in the washroom serves as an interconnection between the indoor spaces and outdoor spaces.
The intricate cornice detailing in brick running along the periphery of the residence adds to the other unique features making it an archetype of its own.
The project has been awarded in 50 Most Beautiful Houses in India 2012.
Project Facts:
Project Title: Shroff Residence
Client: Mr. Atul Shroff, Mrs. Shruti Shroff
Location: Vadodara, Gujarat, India
Start Date: 2008
Completion: 2011
Plot Area: 80,700 sq. ft.
Built Up Area: 13,880 sq. ft.
Structural Consultant: Ambekar Associates
Contractor: Manishi Constructions
Photo Credits: Rahul Gajjar Photography