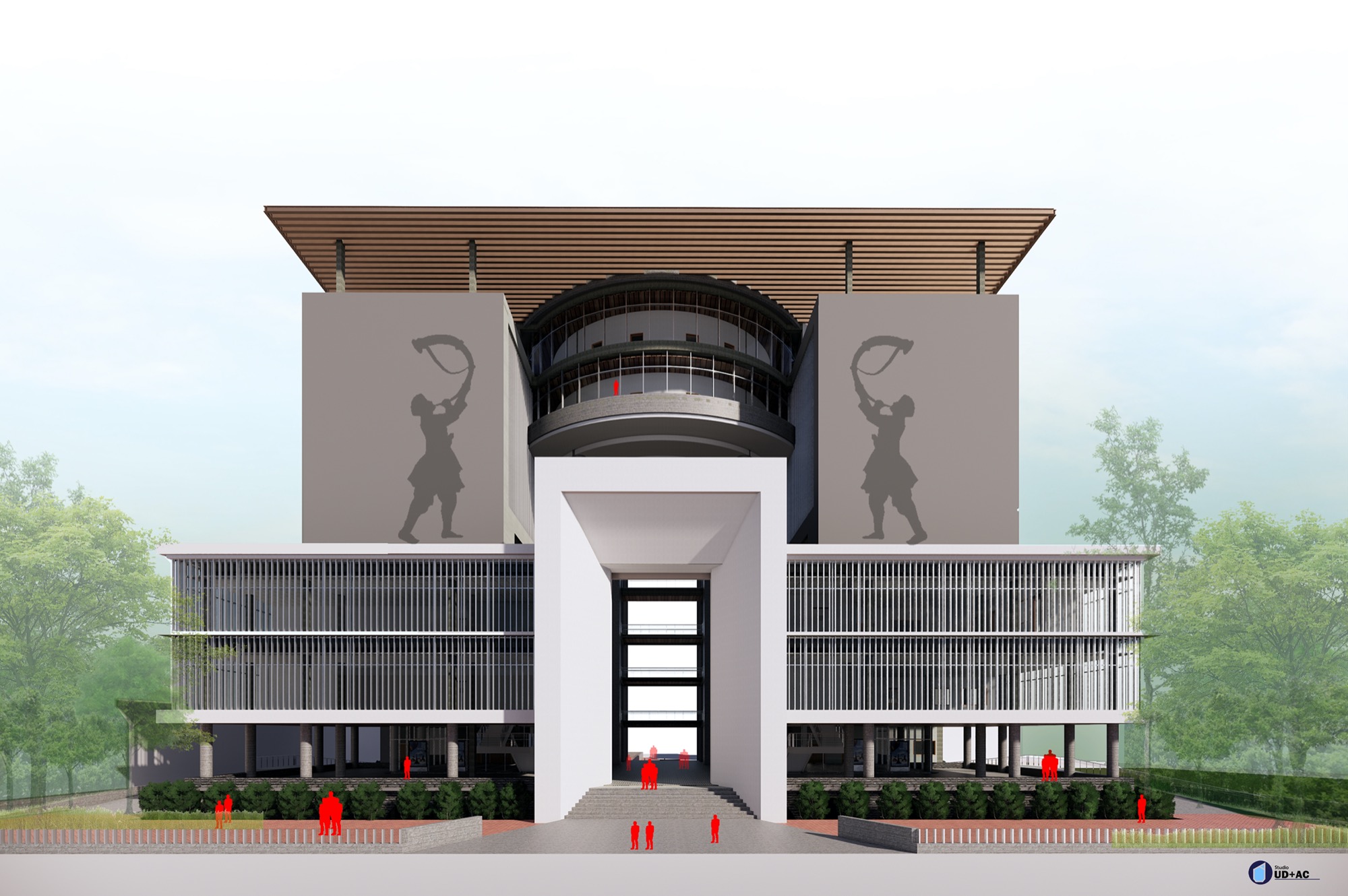 Satara Municipal Corporation: Design Concept
Municipal Council is an Urban Local Body, for the people, by the people, governing the administration of the City democratically- where the elected leaders control the structure of administration. This administrative area of the municipal council consists of not just the land but people, culture, geography, history and events in past, which give this area an identity of its own.
Our focus was to design a practical and functional space in the climate of Satara, not only by taking inspiration from its history and culture but also by setting a new step towards the future of Satara by creating a new landmark as the centre of administration. The design of Satara Municipal Council is inspired by traditional Wada architecture which is the best example of passive solar architecture in the region. Building massing is arranged in a way to create porous circulation and ventilation on lower floors. Having a higher building block on the southern side keeps the courtyard space shaded. At the same time, porosity on the lower floors continues to maintain the light and ventilation balance.
Presentation Sheets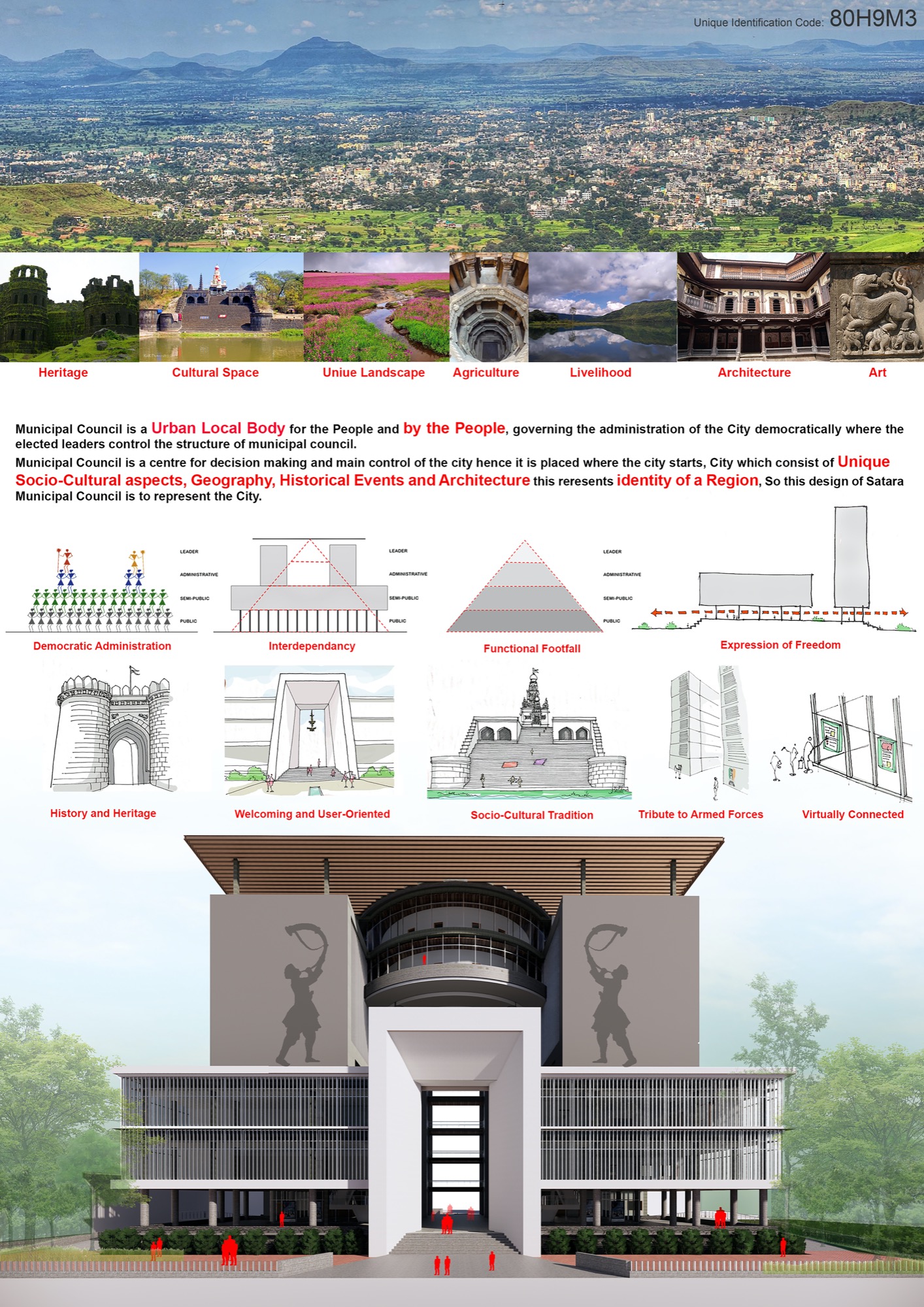 Major functional areas which are directly related to public interaction and day-to-day work were provided on lower floors. While on the one hand, it reduces the vertical circulation in the structure it also helps in keeping the common public areas active on the lower level (like exhibition halls, CFC self-help counters, soldiers memorial wall, cafeteria, landscape etc.)- making it more interactive. This will also help in the reduction of energy requirements and segregation of functional spaces. Whereas VIP areas, such as the chief officer and the president, are zoned on higher floors in proximity to committee halls, council halls etc. These areas have less public footfall and need to be isolated for better work efficiency and management. We provided the opposition party halls in close relation with the VIP areas because we believe healthy opposition makes the strongest democracy.
Overall our design portrays a sustainable approach towards institutional infrastructure, connecting the past and future.