Photographs:Sanjeev Joshi / Anand Ukidve
Text: Abhiviraj Dev Singh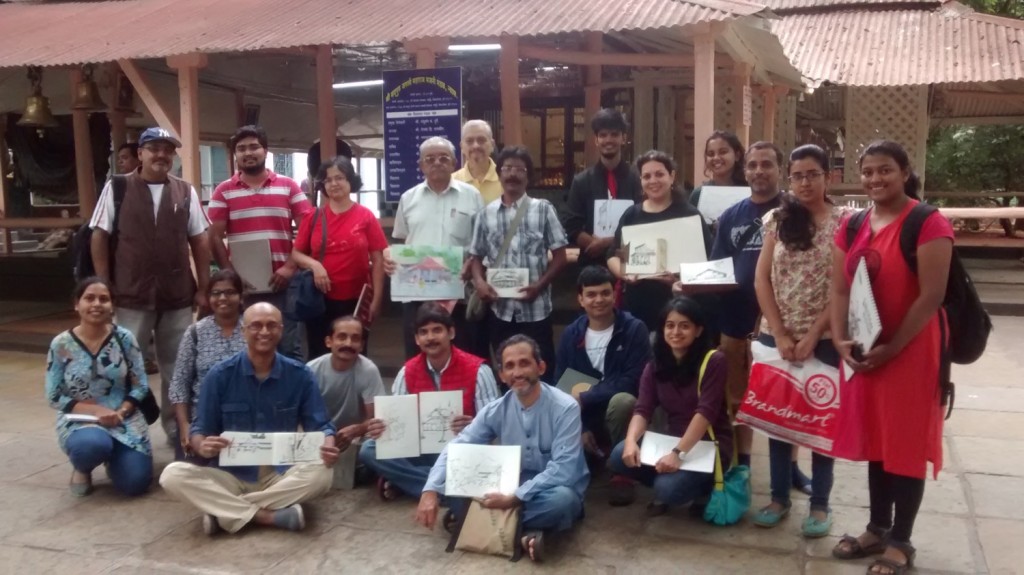 Urban Sketchers is a nonprofit organisation which promotes the practice of sketching and on-location drawing, along with a group of like-minded people who can be sketchers of all levels, skills and backgrounds. Groups of Urban Sketchers can be found all over the globe. The Urban Sketchers manifesto is a loose set of ideas which help create a unifying vision for the global community. They promote drawing on location, telling the story of their surroundings and creating a record of time and place through sketching. They encourage being truthful to the scenes while using any medium and cherishing individual styles. Lastly, they support each other and draw together, sharing their works online, showing the world one sketch at a time.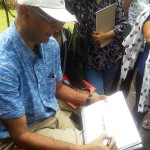 Architect Sanjeev Joshi, who is also a skilled painter and calligrapher, took part in The International Urban Sketchers Symposium, held from 22-25th July, 2015, in Singapore. After conducting three workshops and numerous sketching related activities, he decided to initiate a similar chapter back home in Pune. Together with an ever growing group of sketching enthusiasts he sets out every week to a new location to sketch live. The freedom of the medium enables the group members to capture views in a variety of ways. This activity promotes sketchers of all skill levels to create a community that fosters and encourages growth and sharing.
Every week's events and works are uploaded to Pune Urban Sketchers, a Facebook group, and his blog http://architectpainterjoshi.blogspot.in/
Sanjeev Joshi further shared that the group will soon apply for a regional chapter status of the Urban Sketchers international group. Also, the group plans to have many activities after getting the affiliation, like exhibitions, publications, workshops, expeditions etc. in the future.
Some sketches shared by Sanjeev Joshi and Anand Ukidve