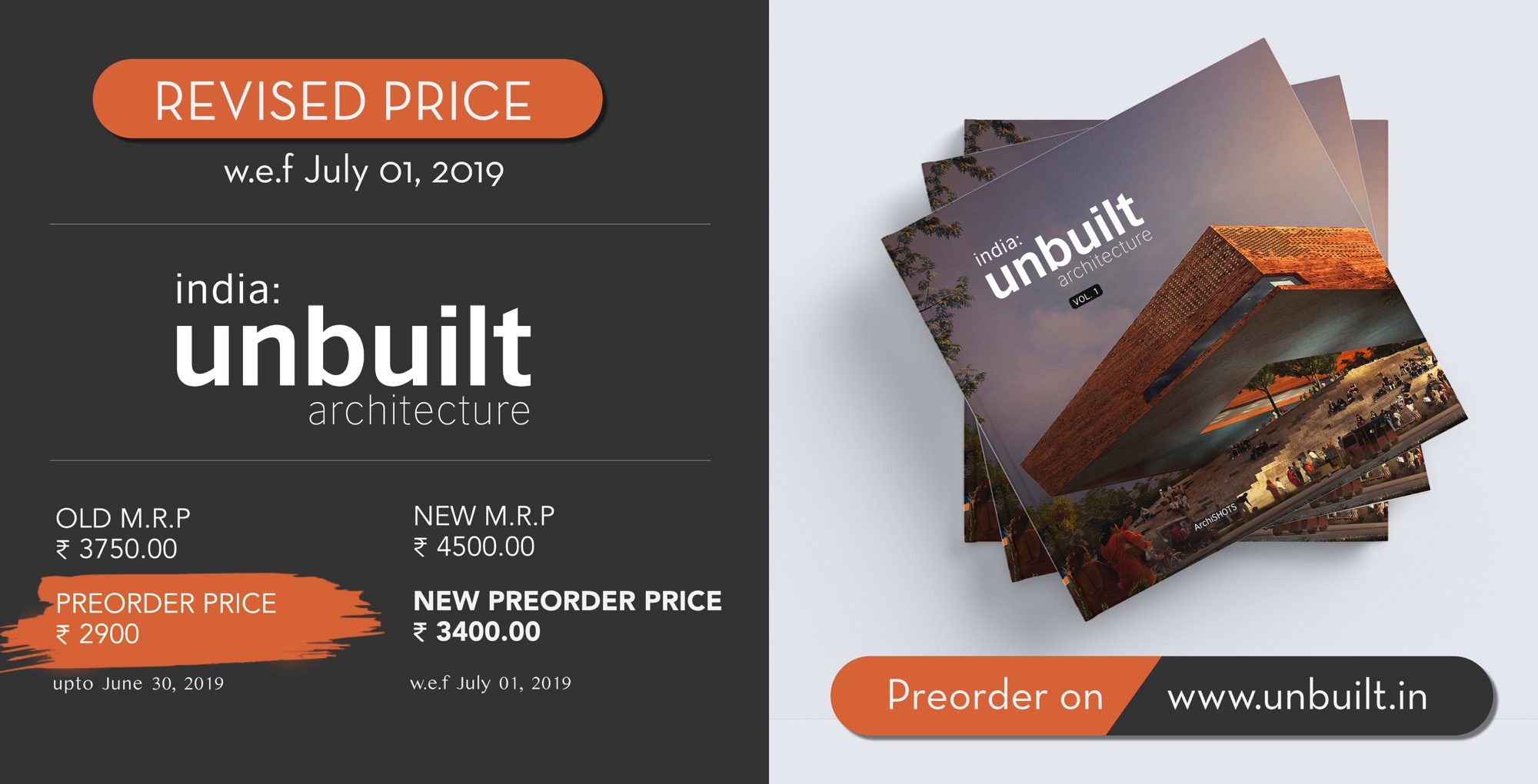 Unbuilt work continues, in more ways than one!
We are overwhelmed at the enthusiasm and support we have received in this endeavour, and are excited to share the volume with you soon.
As you may be aware, India: Unbuilt Architecture has been available for PRE_ORDER AT A SPECIAL PRICE of  ₹ 2900.00 for some time. However, as our work progresses – and to our delight, grows in quality and contribution – we have had to revise the pricing to accommodate the additional costs.
India: Unbuilt Architecture is now available for pre-order at INR 3400.00 effective from 1st July 2019. If you have already placed an order, you will incur no extra charges. You will also be pleased to know that all purchases made during pre-order, be it before or after the new price comes into effect, will directly support the printing of the first 1000 copies.
We are excited to see this labour of love taking shape with each passing day – CLICK HERE to pre-order your copy now!