Heritage and the Indian Context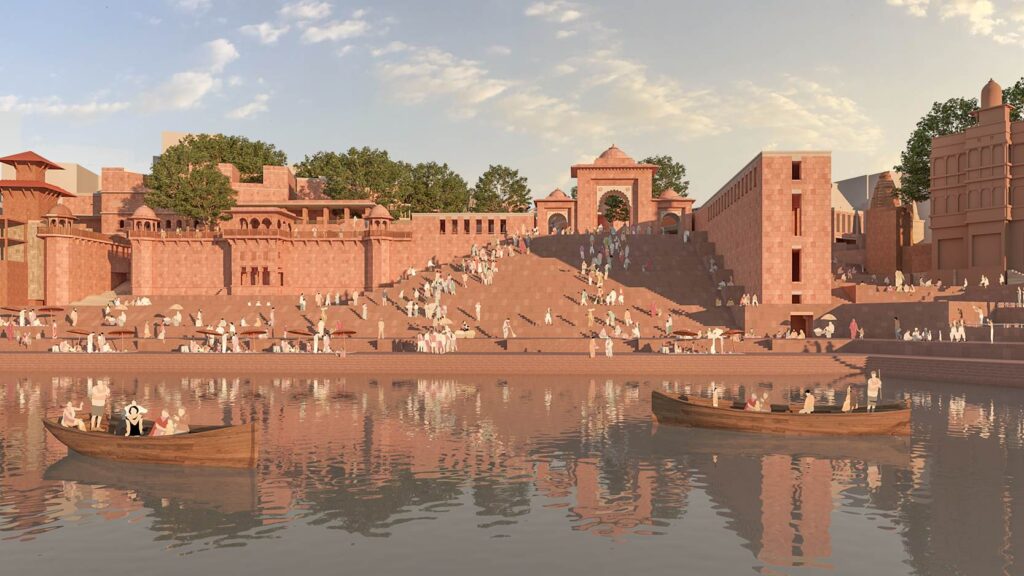 In some countries, conserving heritage and restoring ancient monuments/complexes/structures/cities is almost like an obsession. Millions are being spent and have been pledged by the French government and private sector in restoring the Notre Dame Cathedral in Paris, after a major fire a few years ago that severely impacted the main structure.
Similarly, it is heartening to observe the tremendous efforts and focus of the Indian government in the restoration/conservation efforts in the town of Varanasi which has been a religious and cultural centre for over 5000 years. The restoration/cleaning of the Ghats here, the mega facelift given to the iconic Kashi Vishwanath temple and its approach corridors, the decongesting of the labyrinthine passageways, and the improvement in the city infrastructure – have all contributed collectively to restoring the glory and vibrancy of this great historic city visited by lakhs of national and international tourists/devotees. This collective effort of the administration, people and professionals should indeed be a trendsetter and no doubt energise others to take such purposeful initiatives to rejuvenate our cultural inheritance.
In India, among the private players, it is the Aga Khan Trust for Culture (AKTC) which has played a very pivotal role in utilising restoration techniques that give utmost respect to the original design/craft and construction intent along with the cultural connotations. Whether it be in Delhi, with the meticulous restoration of the Humayun's Tomb, Sunder Nursery, Hazrat Nizamuddin Basti Urban Renewal Initiative or then the conservation projects in Hyderabad- they (AKTC) have professionally planned and executed these projects which have led to the improvement of the quality of life and an increase in the green cover. There successful approach of the public-private partnership for some of these projects has indeed set bench-mark standards in this field and brought a refreshing insight to these monuments that go back hundreds of years.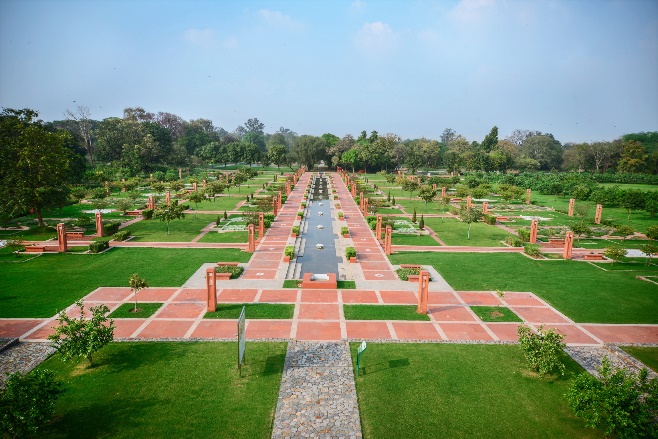 And while talking about agencies involved in the conservation of heritage in India, there is The Archaeological Survey of India (ASI), which now comes under the Ministry of Tourism and Culture. ASI has around 3692 protected monuments and sites of national importance under its protection. They include temples, mosques, tombs, churches, cemeteries, palaces, forts, rock-cut caves, institutional buildings, sites of ancient habitation, secular architecture etc and yes, the 32 World Heritage Properties in India!
Incidentally, the ASI was first established by the British in 1861. A mammoth task it is then no doubt to conserve the precious heritage of a country which has rich roots that go back thousands of years!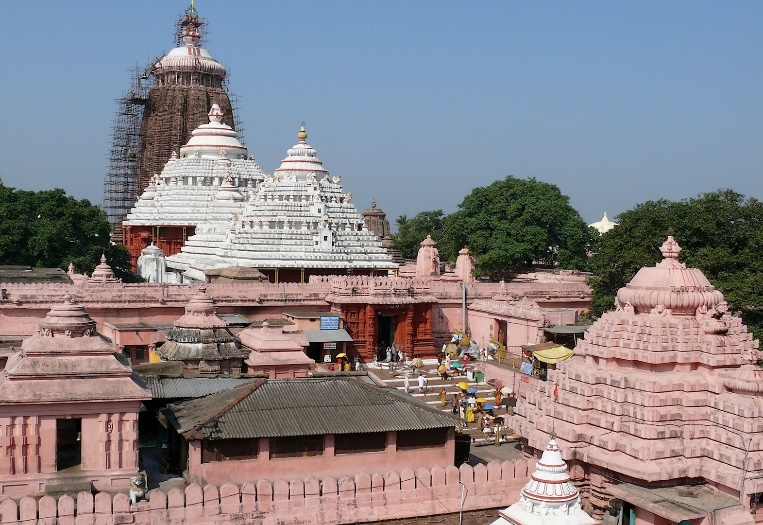 Another autonomous institution in this field that was established in 1984 is the Indian National Trust for Art and Culture Heritage (INTACH). The vision was "to spearhead heritage awareness and conservation in India." The continued and persistent focus towards the initial vision has today won it the recognition of "being one of the largest heritage organisations in the world with over 190 Chapters across the country."
Apparently, apart from assisting in preserving the monuments, it is also working internationally with other countries. It organises programmes to bring around public awareness through events such as heritage walks, publications, etc. Now that is by any standards, quite an achievement in dedicated efforts to keep alive our heritage for future generations. There are also so many other citizen-initiative organisations and NGOs which are equally involved in salvaging our built heritage.

And yet, when we visit different parts of the country, it is quite painful to observe so many precious monuments under total neglect with many of them having been taken over by squatters/junkies/ homeless and often used for nefarious activities.
We need more institutions/vigilante groups within society to participate and sensitise the authorities to add vigour financially and the passion and intent to salvage these unique monuments with an abundance of ancient art and craft.
Yes, efforts are there in pockets by the private sector to work out business models in converting palaces/other heritage buildings into hotels/recreation sites thus bringing them closer to the public. But definitely more is desired.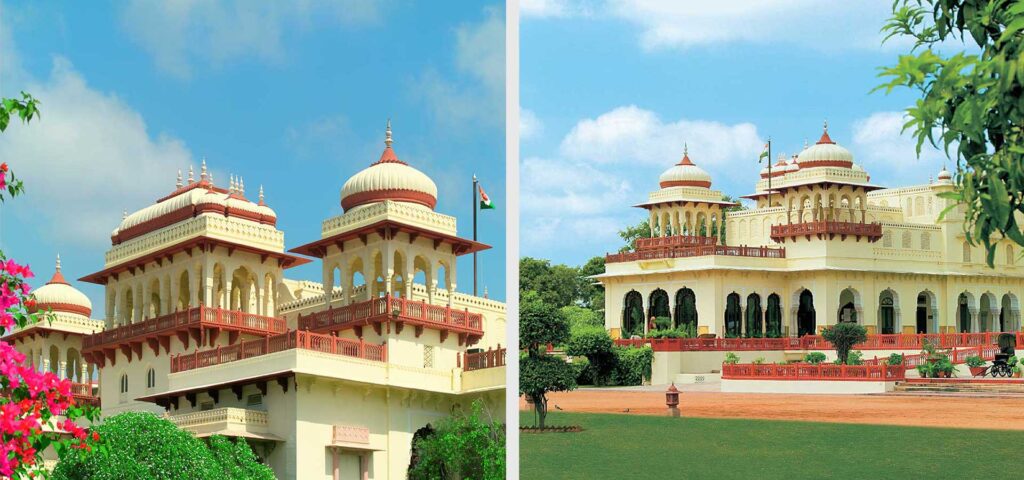 Our architecture and design institutions should seriously consider starting courses right at the initial stages, in the restoration/conservation of our earlier built environment. Consistent documentation and research are required in this field. Maybe social/electronic media should spend lesser time on political debates and bring around interesting ones on our cultural richness. The point is, a creative and fresh approach needs to be inculcated to the restoration and preservation of the unrecognised built icons of the yesteryears. Ultimately, in a country with a humungous population- probably touching 1.4 billion, it is Society, which has to evolve a self-participatory spirit. Our youth needs encouragement to be proactive and take the lead.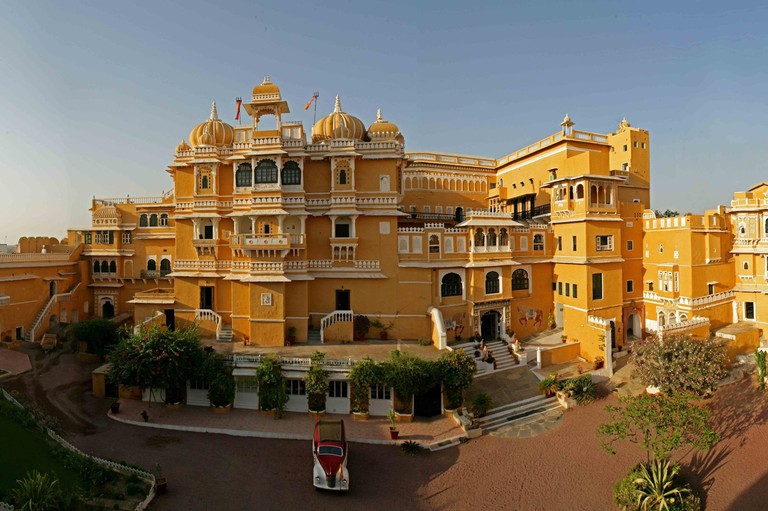 ---
About the Author
Architect Suneet Paul, based in Delhi, is a former editor-in-chief of Architecture + Design. He has penned numerous articles on design/travel/lifestyle, authored a couple of short fiction books, and has won awards for his dedicated contribution to the profession.