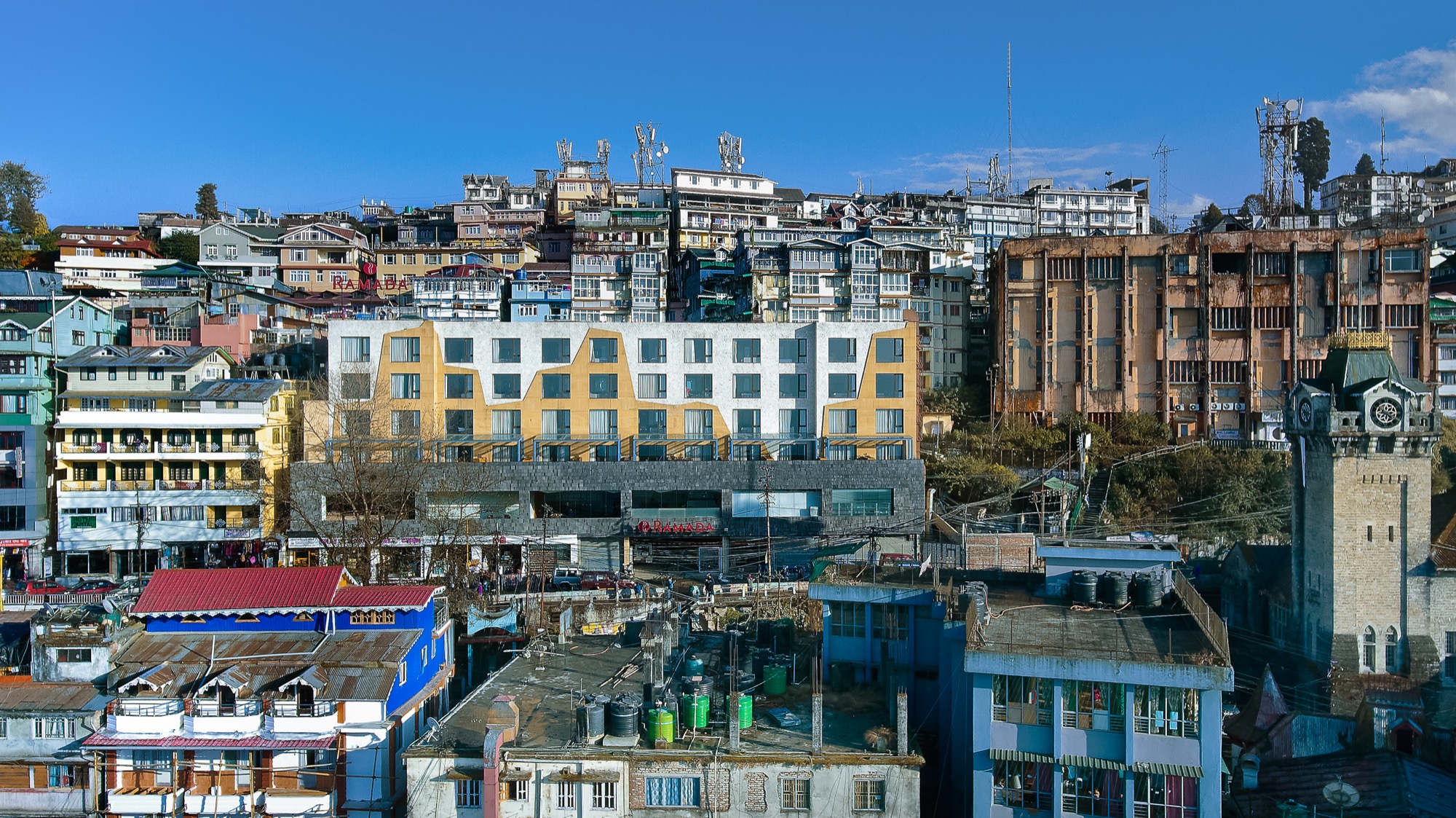 Ramada Darjeeling / A Boutique Hotel
The project emphasizes on a multi-scalar approach to site and program, embracing local, regional, and global scales and advancing the role of an architect as a catalytic and thoughtful practitioner who places himself among diverse actors, existing conditions, and imagined futures.
Situated in Darjeeling which once was a small hill town has since the year 2000, metamorphosed into an urban network of chaotic built with a sudden increase in home stays and government approved projects for 350 hotels due to boom in tourism. The client decided to seize this opportunity and put up the very first responsible hotel that addressed the prevailing issues of water shortages, lack of planned infrastructure and create a project in the heart of the city without disturbing the character of organic growth that the city chose.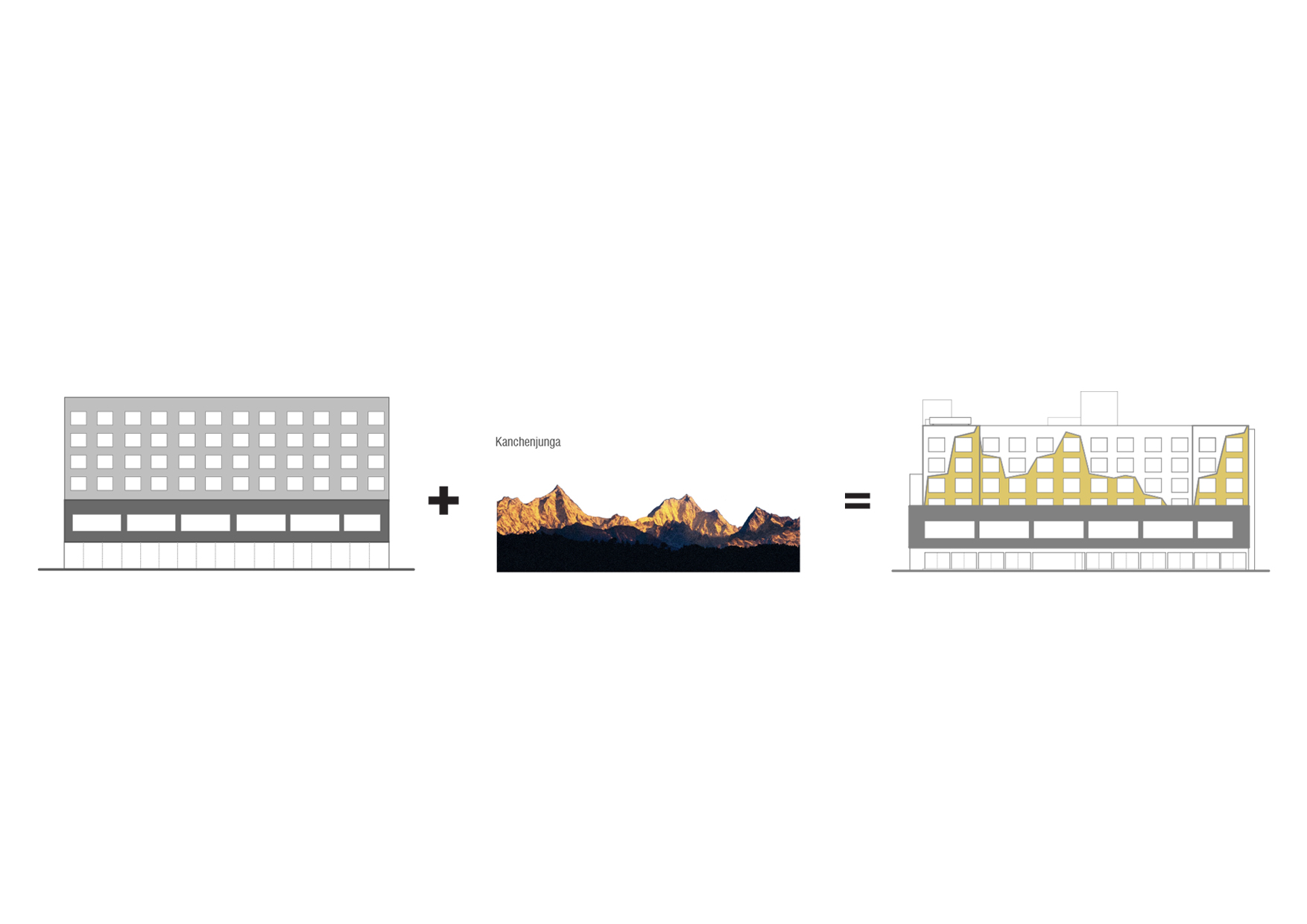 The architecture of the building blends into the context to create a presence that is both local and global. The façade is a subtle reminder of the mountains within the new urban sprawl in a way cautioning the city of its erratic growth. The base of the building is an extension of the street with a series of retail. Within this sits an unoblivious entrance into the hotel that opens to a lobby which unlike its exterior is a representation of the global aesthetics of a modern hotel.The interior is a reminiscence of the mountains and reflects in the pattens and textures and use of materials which gives the place a boutique feel. The geometric patterning of the triangulated mountain wall is referenced through out the hotel in form of screen, carpets and surface treatments such as the tessellated suspended ceilings above the lobby. The main restaurant space is divided into separate zones with the striated mountainous ceiling extending across to tie the entire space with the fully glazed external façade.
The corridors reflect the vibrant colours prevalant in the region, with a custom designed lamp at the entrance of every room which is typical of the traditional house. Throughout the entirety of the space, the colours and gestures in details acts as a gentle counterpoint to the substantial and geological character of the region.
PROGRAMME – 60 Room Hotel with Restaurant,Café, Banquet, Spa & Pool.
LOCATION – Darjeeling, West Bengal
SITE AREA – 7000 sqm
BUILT-UP – 6000 sqm
MONTH OF COMMENCEMENT-COMPLETION – 2015-18
TEAM – Shridhar Rao, Shikha Doogar, Smriti Kapoor, Ishan Pal, Shruti Wagh, Mudit Gupta, Shreya Gera.
PHOTOGRAPHY – Suryan//Dang (www.suryandang.com)
Images:
Drawings