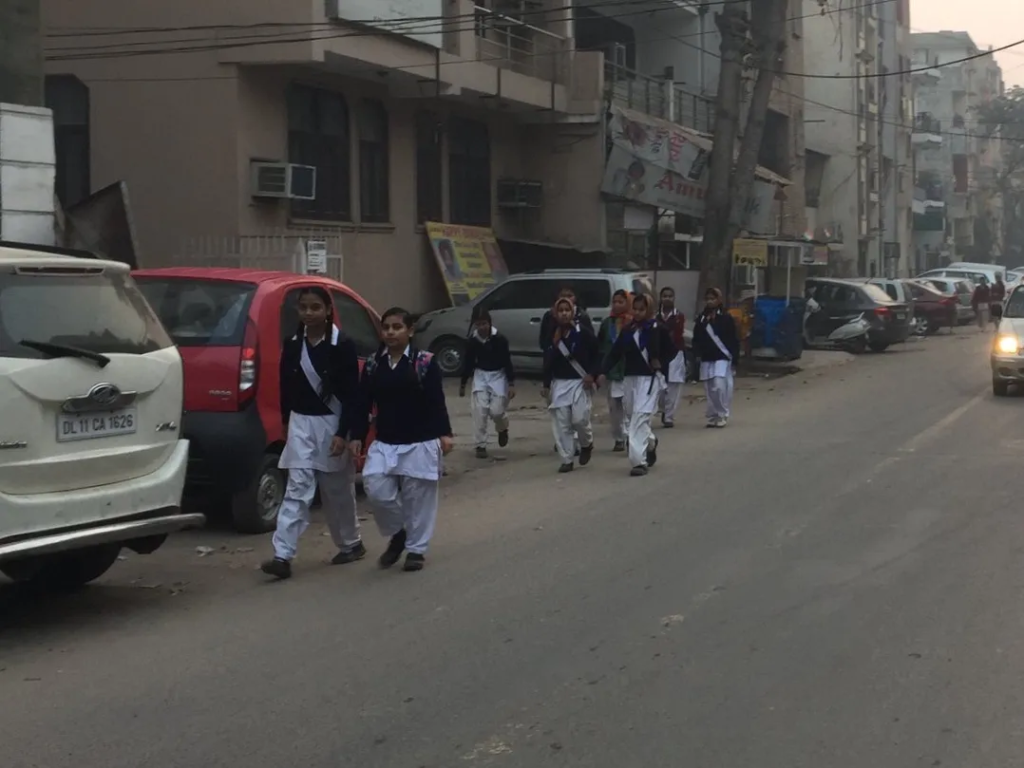 It is the beginning of the year 2023, that's twenty-three years since the new millennium started. This millennium was a landmark turn of events in human history, leaving the 19s behind and ushering into the brand new era of the 20s. As a country, for years we have been making huge claims in terms of our economic, infrastructural, and social growth etc. Most of the developed countries from the west have been our aspirational benchmark. Unquestionably we have made huge progress, and if numbers are to be solely believed, we are pretty comparable with top-notch developed nations. While we have built huge infrastructure, buildings, and expressways, and our economy is sizeable in comparison to many nations, there's more that rests in between these numbers and visuals. For the sake of confining our focus in the realm of this blog, let us reflect upon a singular aspect which affects the economical, social and physical health of our country and its citizens- Walkability.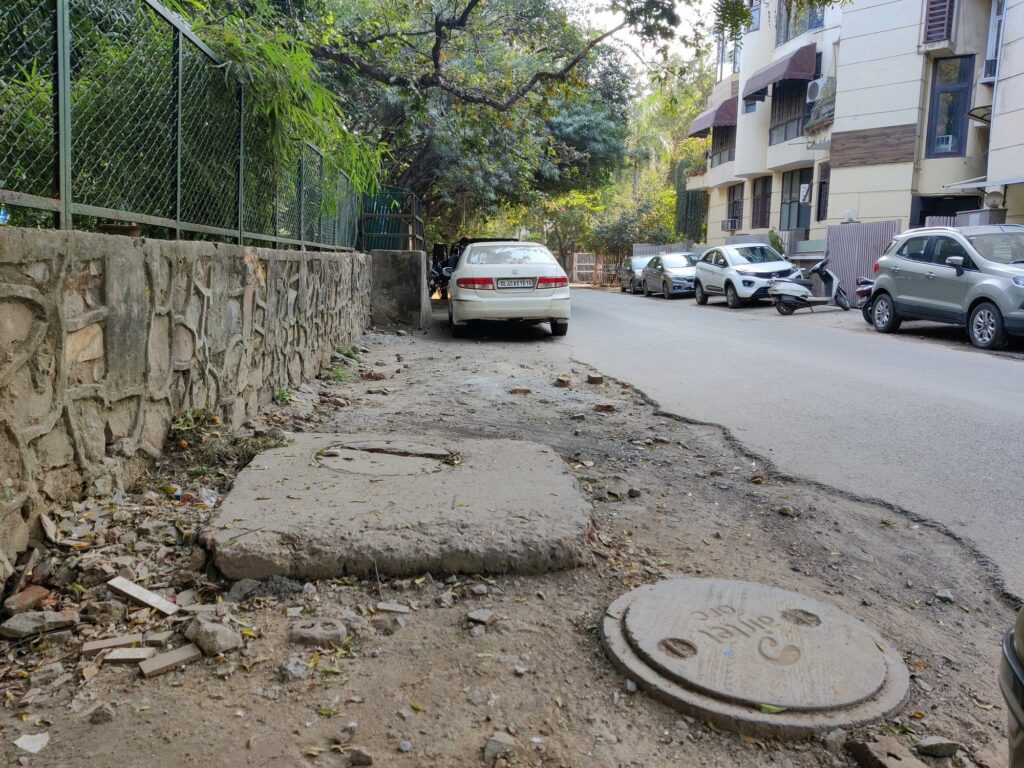 Let us take a look at the pedestrian traffic in our country, factors in its favour and against, and all that we stand to gain or lose.
To begin with, let us understand the scale of the subject we are focussing on.
As per Census 2011, travel mode share for work in India was 33.1% on foot, 19.2% on a bicycle and the remaining 47.7% motorised means of transport. It is important here to know, walking is also the dominant mode of travel for 77 per cent of the urban poor who commute on foot. Additionally, almost 60 per cent of all trips are less than four kilometres and 80 per cent below six kilometres—an ideal distance for using non-motorised modes like walking and cycling.
| | | | | | | | | | |
| --- | --- | --- | --- | --- | --- | --- | --- | --- | --- |
| Mode | Total | Total | Total | Urban | Urban | Urban | Rural | Rural | Rural |
| | All | Male | Female | All | Male | Female | All | Male | Female |
| On foot | 33.1 | 28.5 | 55.1 | 36.2 | 28.8 | 67.6 | 31.3 | 28.3 | 46.5 |
| Bicycle | 19.2 | 22.2 | 4.8 | 21.9 | 25.7 | 5.3 | 17.6 | 20.2 | 4.5 |
| Motorised two wheeler | 17.7 | 19.8 | 7.8 | 12.0 | 13.8 | 3.9 | 21.2 | 23.3 | 10.5 |
| Motorised four wheeler | 3.8 | 3.8 | 3.7 | 2.4 | 2.4 | 1.9 | 4.7 | 4.6 | 4.9 |
| Tempo/Auto/Taxi | 4.2 | 4.0 | 4.8 | 3.9 | 4.1 | 3.1 | 4.3 | 3.9 | 6.0 |
| Bus | 16.2 | 15.5 | 19.4 | 18.3 | 18.8 | 16.0 | 14.9 | 13.5 | 21.8 |
| Train | 4.7 | 4.9 | 3.6 | 3.8 | 4.3 | 1.5 | 5.2 | 5.2 | 5.1 |
| Water transport | 0.3 | 0.4 | 0.1 | 0.6 | 0.6 | 0.1 | 0.2 | 0.2 | 0.1 |
| Any other | 0.8 | 0.9 | 0.5 | 1.0 | 1.2 | 0.5 | 0.7 | 0.8 | 0.6 |
Source: Census of India, 2011 4
Let us take this a little further to get a sense of these numbers and how they fare in developed nations. In the US, over the last 50 years, people using walking as a travel mode has dropped from 9% to just above 4%. But their pedestrian infrastructure remains uncompromised and continues to become safer than before.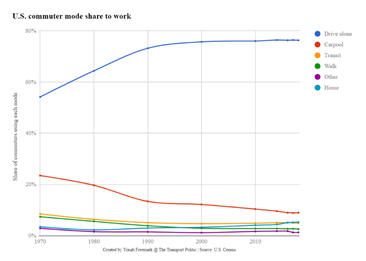 Taking note of a similar number from the UK. For trips up to 1 mile, 82% of people prefer to walk, and for trips from 1, up upto 5mile, 23% of people prefer to walk.
These two stats reflect on different aspects of cultural and human behaviour, though one common thread between the two is the infrastructure for the pedestrians in both these countries and draw upon a comparison with India. Before we go any further we must identify two important aspects that govern the pedestrian movement in India.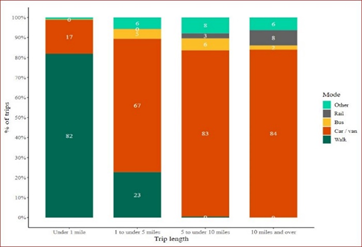 Economical unaffordability
Lack of options to commute
The above two factors inflate the volume of pedestrian movement in our country substantially and define the criticality of the need for pedestrian infrastructure purely as a basic need. Being a developing nation, our prime focus needs to remain on providing basic amenities to its citizens. Over years, while we have seen development in various other sectors, pedestrian infrastructure somehow has not been given its due attention. The allocation for the Ministry of Road Transport and Highways has seen a 68% increase with ₹1,99,107.71 crore set aside for it in the Union Budget 2023. This is in line with the massive target set for expanding the National Highways network by 25,000 km in 2022-2023. While the hike of ₹81,006 crore for the Ministry has been almost entirely earmarked for investments in NHAI, which has seen a 133% increase from ₹57,350 crores in last year's Budget to ₹1,34,015 crore this year, a little is seen being focussed on the pedestrian movement. Often, we find new FOBs, underpasses, and pavements, but short-sighted planning, poor maintenance, and inadequate connectivity are some of the reasons we see them falling apart.
The story is no different within the cities. We can hardly find pavement to walk seamlessly for a stretch of 500 m. And we are not even talking about them being disabled-friendly, they even fail to cater to a fully able person. While we are struggling to get the basic infrastructure in place, we obviously are not even conscious of the exponential benefits that we could be bringing forward as collateral of good pedestrian infrastructure. Let's understand a few.
Health
Lately, we have seen a steep rise in cardiac-related health issues among Indians. Something which was earlier thought of to be an age-related phenomenon is now commonly seen among people in their 30s. With most of us following a sedentary lifestyle, just 45 min walk each day can do wonders for our cardiovascular health. Most of us in the urban areas, barely manage that during the day. Of course, a lot of it is due to personal choice as well.
Environment
More distance we are able to, or encouraged to, cover on our feet, less the fuel we consume. It doesn't just end here, cause it further reduces the carbon footprint of automobiles on our environment (both embodied and operational). It has a large collective impact on global warming as well. Walking those few miles instead of using a mechanical means of transportation would also mean lesser pollution and greener cities.
Economy
While on our feet, we are able to interact with local businesses, which in return offer work opportunities to SMEs. This a very common feature in most countries, but in India, we hardly find a café, florist etc that we can just walk up to. It has an indirect advantage too as it curtails our online order for every little thing which also means cutting down on the usage of delivery vehicles, packaging material, etc, further causing a decline in carbon footprint.
The pedestrian movement singularly can have a multi-fold impact on our society. A society that would be healthier and happier and a city that would be prettier and more living worthy. Each of the developed nations spends a considerable budget towards the maintenance and development of pedestrian access, while in India the figure remains dismal. The unfortunate part of it all is, we still do not see the kind of attention being given to the subject even when we are talking about smart cities and becoming a global player in the world's economy.
Featured image credit: Tarun Walecha  
---
Tarun Walecha is a Delhi-based practising architect and principal at RLaPL. He graduated from the Manipal Institute of Technology in 1994 and focuses on environment-friendly and sustainable built-form solutions. His body of work includes various projects set up in urban contexts, rehabilitation and renovations. He's been academically involved with various institutes and is a member of YAC(IIA). He's an avid traveller and dabbles in photography as well. He's also passionate about fitness and has been into long-distance running for over a decade.