In January we had announced the book that seeks to celebrate the value of unbuilt architecture in India. We had shared that the book in addition to around 50 unbuilt works across India, will also feature some intriguing essays around the theme.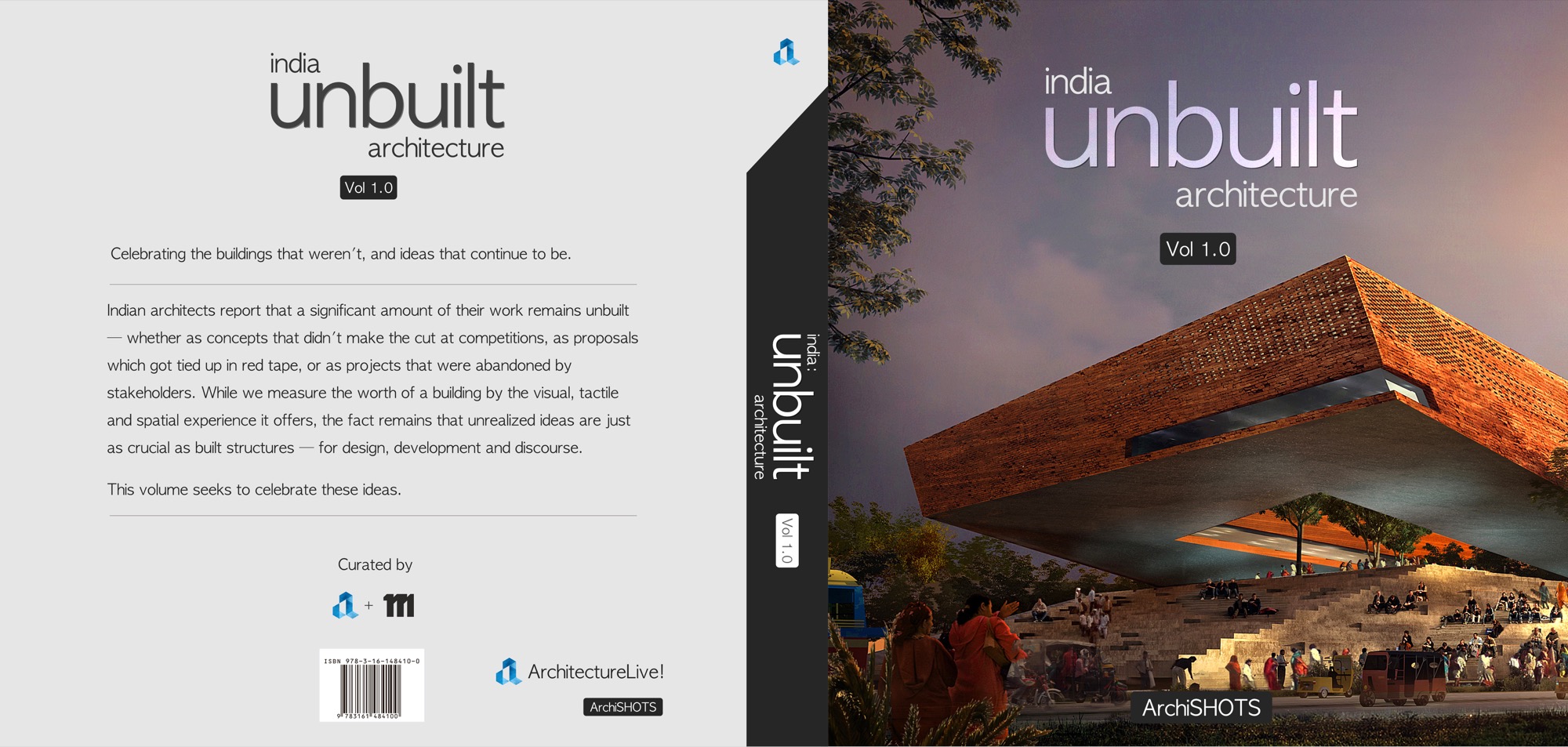 Why Unbuilt?
Indian architects report that a significant amount of their work remains unbuilt – whether as concepts that didn't make the cut at competitions, as proposals which got tied up in red tape, or as projects that were abandoned stakeholders. While we measure the worth of a building by the visual, tactile and spatial experience it offers, the fact remains that unrealized ideas are just as crucial as built structures – for discourse, design and development.
The book seeks to celebrate these ideas.
We received an overwhelming response to our call for submissions for the book. Ruturaj Parikh from Studio Matter and Rajesh Advani from ArchitectureLive! jointly selected the unbuilt works that would become part of the book. The book is scheduled to launch by the end of August 2019.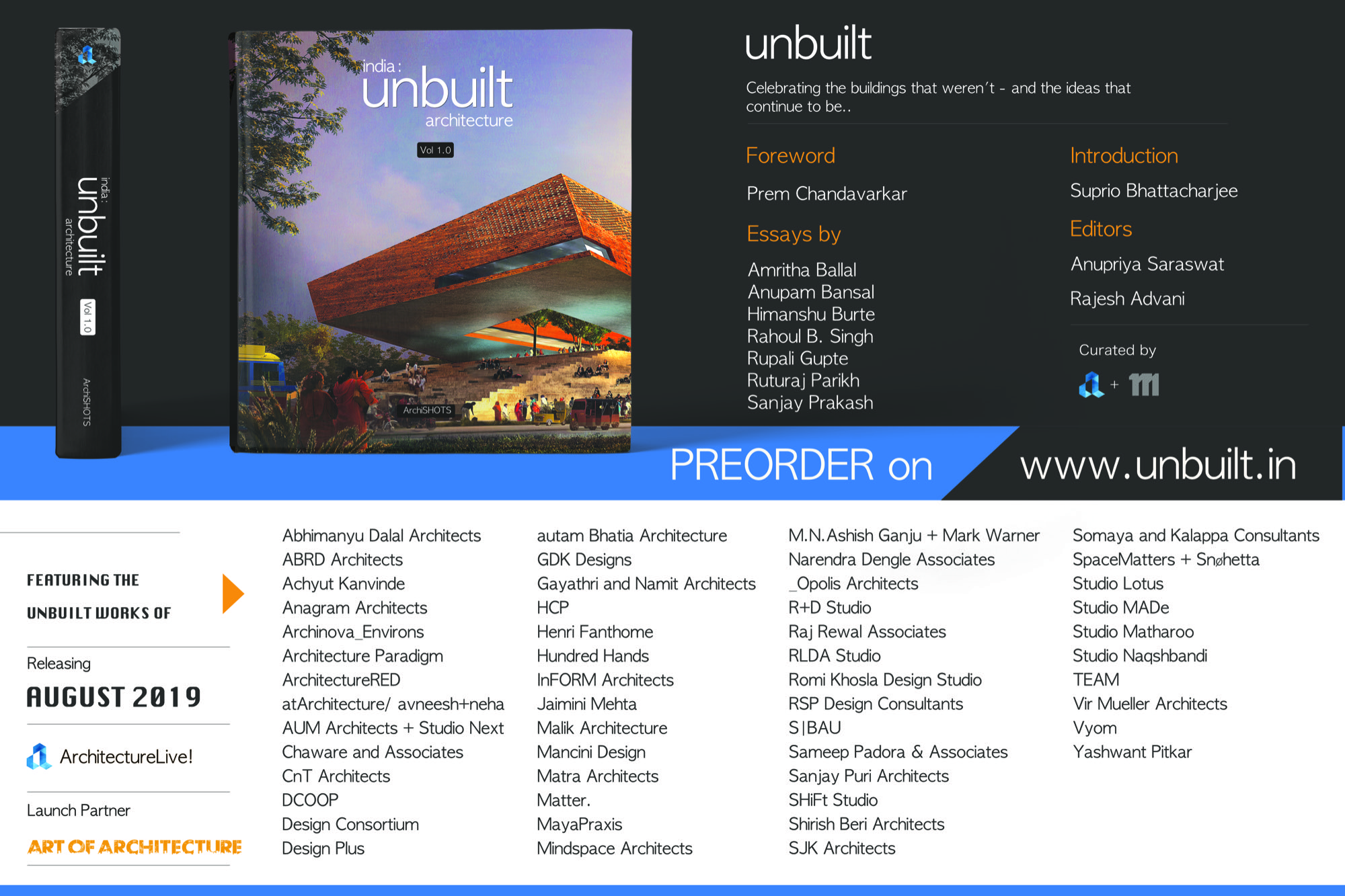 We are happy to share that the book can be pre-ordered at a discount of 25% on the M.R.P – from THIS LINK.  All purchases made during pre-order will directly support the printing of the first 1000 copies.