Do you want to win a chance at a Paid Summer Internship Program at Morphogenesis?
Follow the steps below:
1. To be eligible for the program, tell us Why do YOU deserve to win this chance? Shoot a quick 30 second video or write in 50 words, telling us why we should pick you, share it as your Instagram / Facebook story and tag us!
2. Next up, Design Problem:
Identify an Urban Design problem in your town/city/region and give us a solution to it.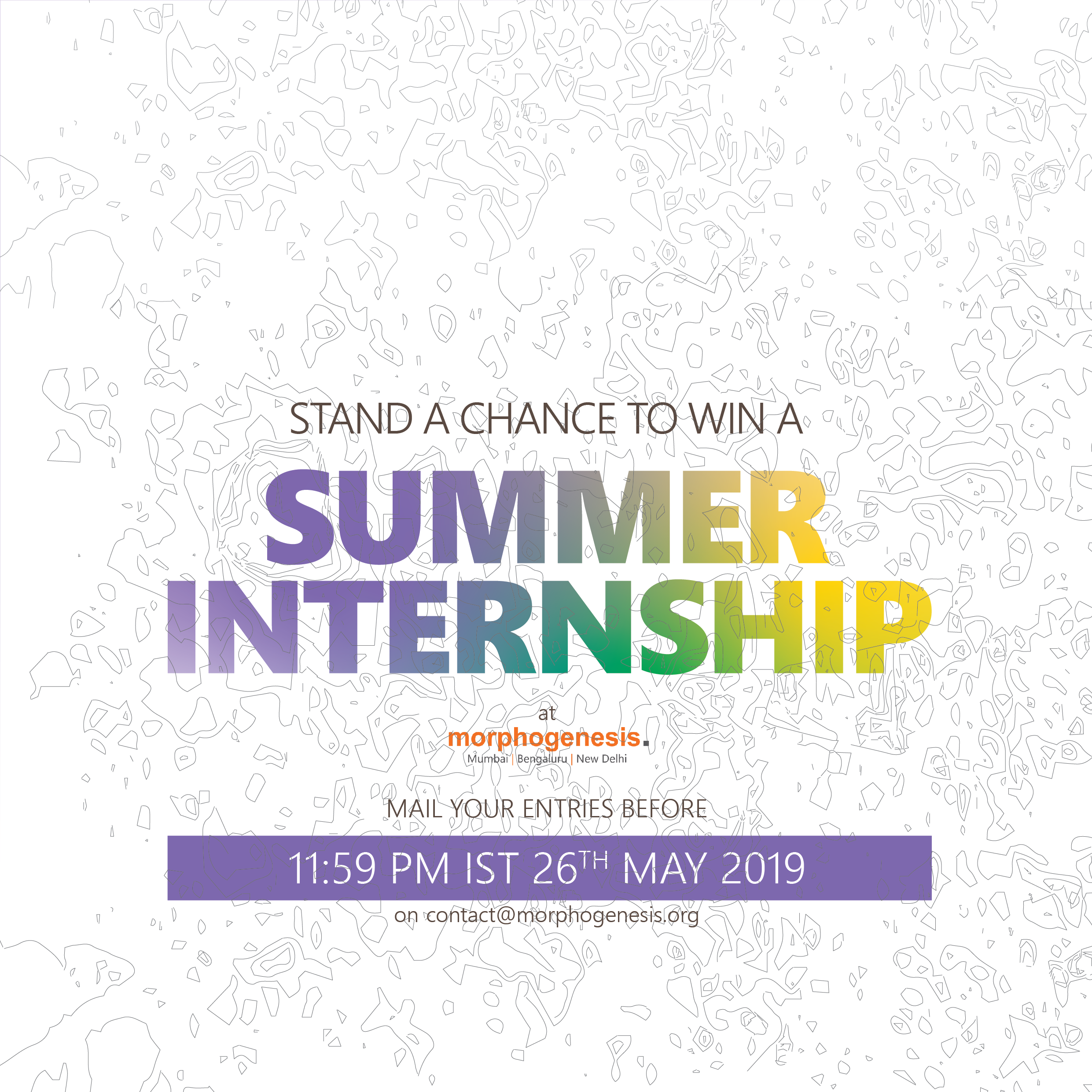 Solutions to be submitted in upto 3 A3 sheets (explaining the problem that your town/city is facing and demonstrating your solution to it). The submission along with the video/write-up (from Step 1) should be mailed to con[email protected] with the subject 'Summer Internship 2019'
Deadline: 11.59pm IST 26th May 2019
Duration of the internship: One month
Winners will be announced on: 29th May 2019
Note: All entries will be judged on the type of Urban Design issue chosen, Justification of the issue, Your solution and its relevance. Only one entry per person.