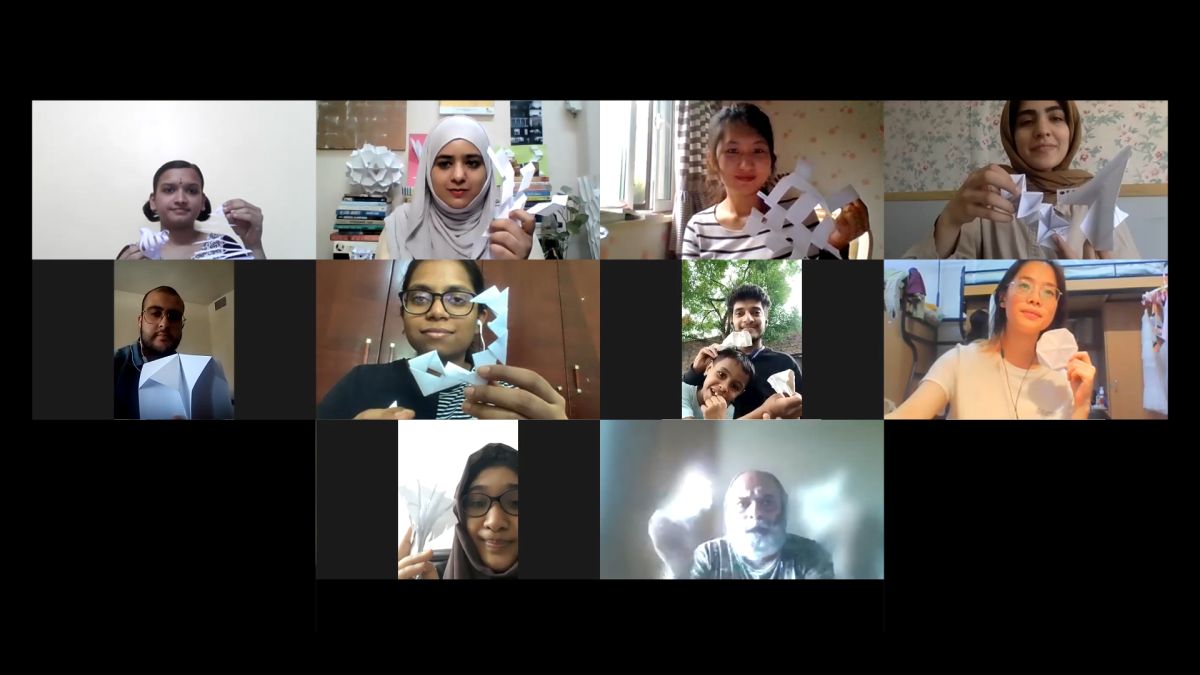 "The definition of insanity is doing the same thing over and over again, but expecting different results."

~Not Albert Einstein, but someone smart, probably
We are stuck in a pandemic time loop, it feels like. Every year, the same events repeat, without much of a difference. Festivals, rallies, the alarming spread of COVID-19, lockdown, stranded migrant workers, a choked healthcare system, slight decrease in cases, reopening of lockdown, events, festivals, exams, another wave worse than the last, lockdown…ad infinitum.
We are in the middle of a raging pandemic, and there is no end in sight. A third wave is predicted, when we haven't found our footing from the first two waves and multiple wavelets through the last year. A very small percentage of the country has been vaccinated, and for those who choose not to attend WhatsApp University andtry to get vaccinated, the process is slow, tedious and frustrating. In the midst of this, the Government of Telangana ended the lockdown in June, and announced that this time, even schools and colleges would be reopened. Telangana is the only state in India to come out of the lockdown this way, relaxing most COVID-19 restrictions, such as curfew andlimits on public gatherings, and by announcing the reopening of educational institutions.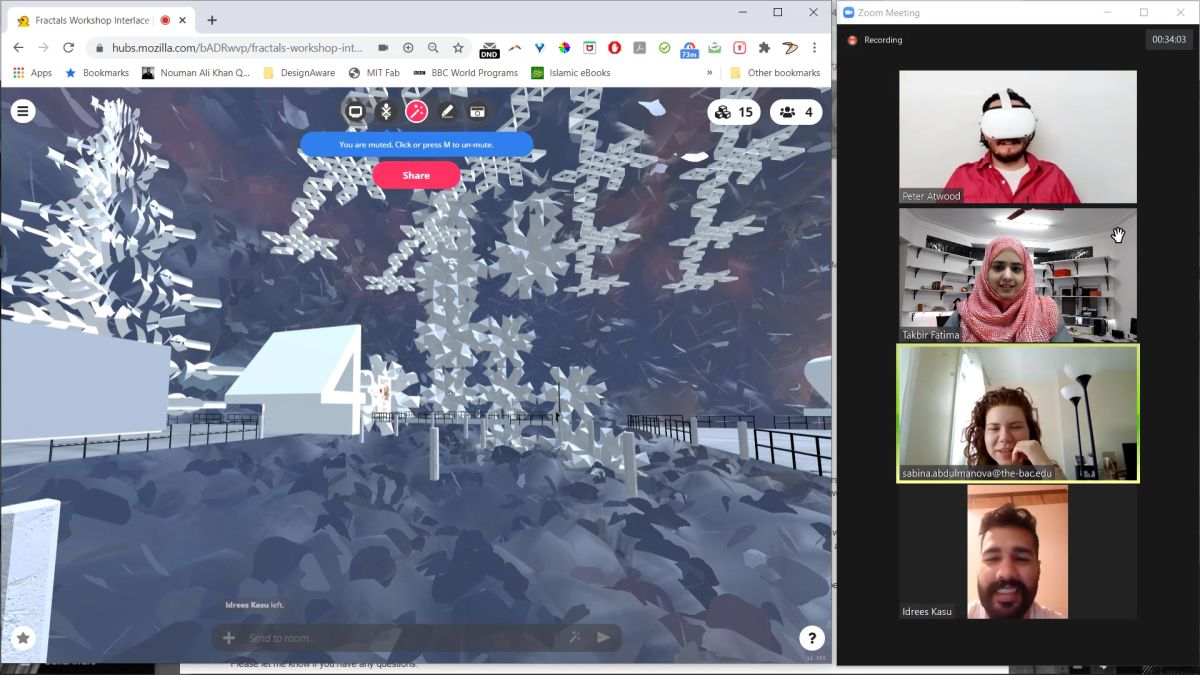 After the last time the lockdown was reopened amidst uncertainty and misplaced optimism back in January, Iwas invited toin-person design juries and learned that most juries in Hyderabad were being conducted in-person. I found this alarming enough to survey 21 faculty members and heads of schools of architecture1 whom I personally know from all over India. Every college I spoke to has been conducting juries and reviews online and plans to continue this way, except the ones in Hyderabad. Telangana seems to be the only state where juries andvivas are being held "offline" or in-person, like nothing has changed. I received varying responses from faculty at different colleges in Hyderabad about the reason behind "offline" juries: that it was mandated by the Council of Architecture, that it was directed by the AICTE or by the University (JNAFAU in Telangana), or that it was decided by individual colleges. I couldn't identify the authority thathad taken this (life-or-death) decision.
And it is happening yet again.
While schools and colleges have not beenreopened due to strong opposition from parentsand the public because of the increasing number of children being affected, exams and juries are being held "offline" in Hyderabad. Again.Did we learn nothing in the past year?aEvery single time exams have been held in-person, there has been an increase in the number of positive cases of COVID-19.b
Our duty as educators is not only to impart technical knowledge or to teachvalues and principles in an abstract manner, but to demonstrate ways of living these principles and putting into practice ethics in real-life situations. Our priority as educators and responsible citizens should be to prevent risking the health of students and their families from this deadly virus, even if it means compromising convenience in teaching and evaluation. I believe we must err on the side of caution in this case.
Over the last decade, my team and Iat DesignAwarechave collaborated with universities and organizations all over the world while being physically present between India and the Middle East. In the last year, our international collaborations have increased many times more than the last ten years combined. The Fractals Workshop, a generative design and computation workshop I have been teaching for almost ten years,d has been attended by participants internationally since it went online in 2020. The most recent iteration received applications from 76 participants and saw attendance from India, China, Sri Lanka, South Korea, Iran, the UAE, Egypt and Peru. We also "remotely" visited sites and worked with clients in other parts of India, as well as in the UAE, UK and Norway, right from home during the lockdown. When high-stakes partnerships and big decisions that impact the built environmentcan be made remotely, establishing trusting relationships with people we have never met, nothing should prevent colleges from holding juries and inviting guest critics from anywhere in the world to add value to their discussions with students in the studio.
Did we not learn anything new about education in the past year? With web conferencing tools at our disposal, and the whole world adapting to this method of learning (including primary schools), I believe there is no need or justification for juries to be held in person ever again. All the top universitiesof the world are taking advantage of this situation to hold juries online, so why do colleges in Hyderabad insist on in-person juries?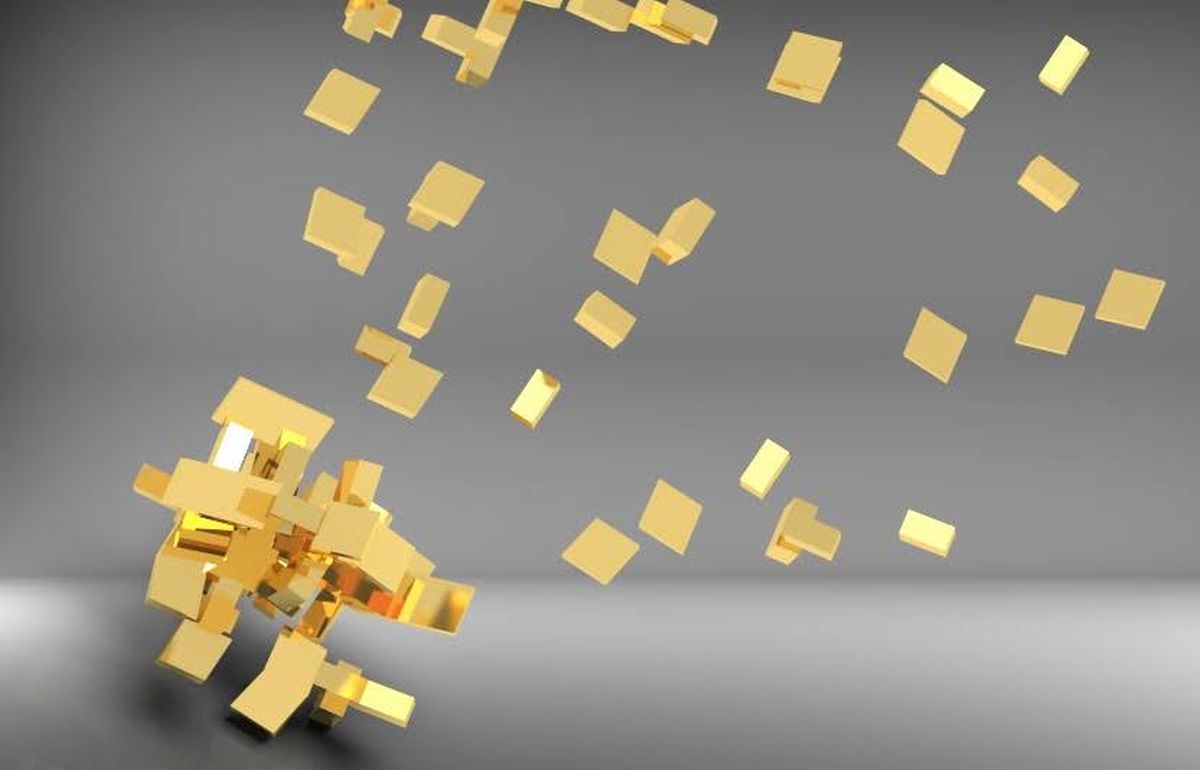 I have always operated at the fringes of the academic system, partly by choice because I am mainly a practitioner, but mostly because change is not always welcomed in educational institutions and in theultra-traditional mindsets of most leaders and educators, anyone proposing radical ideas becomes an outlier. There is strong aversion to anything that threatens to overthrow the old system and explore new but uncertain ways of working and teaching.This isn't to say that there are no open-minded and forward-thinking educators in our schools. I have had the honor of working with a few of them and they have inspired me. However, the education system has, by and large, not been provento be an early adopter/adapter, and this is evident in the attitude of most educators to unconventionality and innovation. Even when it is proven every day that this is the direction the future of academia is taking, there is resistance and reluctance. Those who wish to tread new paths do it in spite of the system and not inside it.
From serving as a remote guest critic and speaker at a number of colleges over the last year2, I observed that the work presented was of a high standard, considering that students had worked from home all year. Many students explored fresh approaches to design and raised relevant questions about architecture and its impact on the world, addressing current concerns of education, healthcare and environment. They also experimented with innovative methods of presentation. I found these future architects to be enthusiastic and articulate, and, most importantly, excited about their work. I had positive interactions with the students and also with fellow jurors from different parts of the world. Most importantly, students benefited immensely from these conversations and the fresh perspectives that professionals and educators from around the world provided. It is an experience I had also appreciated when I was a student at the Design Research Lab of the Architectural Association, when we had multiple occasions to discuss our research with experts in other locations.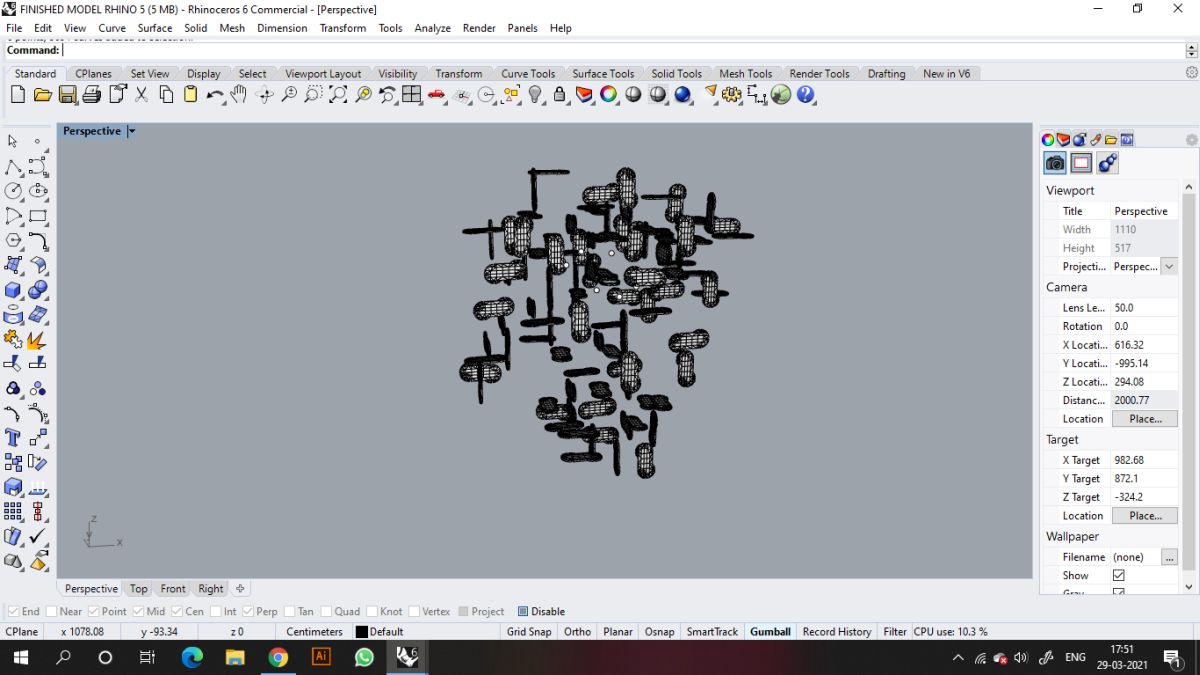 Below are some benefits of online juries that I believe in-person juries just can't match:
1 Online juries are more systematic and organized.The sessions can be perfectly timed and the process doesn't waste the jurors' time or that of other students who may have to wait the whole day before being heard. Invited critics need not devote a whole day to the jury that lasts a few hours. With the commute to and from the college, practitioners are forced to take a day off from work. In terms of compensation, the time spent in commuting, waiting and socializing is not taken into consideration, and the remuneration, disappointingly, does not match the effort.
2 Students learn to communicate their ideas effectively. They receive more attention and learn to present their work better. From my experience, juries in Hyderabad still involve A1 sized portfolios placed on a desk and a one-on-one conversation with the juror while studentslean over their sheets upside-down. This process in no way prepares them to present their work in a professional or academic platformto a group of their peers and teachers, and does not develop their presentation and public speaking skills, not to mention critical thinking abilities. The use of slideshows, process images and videos, 3D models and walkthroughs, animated diagrams and immersive experiences to present their work via web conferencing allows students to learn to curate their ideas, to build a narrative, and to present their work professionally.
3 It is an enriching experience. The best conversations about the future of architecture often take place in schools of architecture. A pin-up public jury is a place of excitement and involvement, and animated discussions. These are instances when students are noticed by the greater professional community. They have the opportunity to interact with professionals and critics. These conversations can lead to breakthroughs in design thinking and possible collaboration opportunities for students. It is students who must lead the discourse for what can be a better world as we imagine it. What better way to hold a public jury than an online streaming event that can be attended by other students and architects from all over the world?
4 The act of recording is a kind of archiving of our times. Recording of presentations, critique and feedback can be a valuable resource for students and for schools, and can be preserved in a digital library for legacy and future reference. On the other hand, recording also ensures that there is no unethical behavior by jurors or students (something that is not unheard of in one-one-one desk crits) and has the potential for better accountability.
5 International jurors and guest critics can be invited from anywhere in the world.The level of exposure this gives students cannot be undermined. Over the last year, I have had the opportunity to attend juries in many locations (some as an invited guest critic and most others as an observer), and it is unfathomable that anyone would forgo the opportunity to have renowned architects and top academics critique their work or even just see it. There are also jurors who do it pro bono with the aim of making education accessible across geographical borders.
And lastly (drumroll please!)…
6 It can save lives.The health of students and their families as well as of faculty members must be our foremost concern right now. Online juries ensure that everyone stays home and stays safe. It is important to stay away from public gatherings of any kind during this volatile time. It is even better to completely refrain from going out and meeting anyone, unless absolutely necessary, and (for reasons outlined above) I'm sure "offline" juries are absolutely unnecessary when a vastly superiorand constantly improving model exists.
After having attended numerous juries in person before 2020, the memories I have are of pandemonium as background noise in hot, sweaty rooms, spending hours with profusely perspiring students and jurors. It is ironic and regrettable that though I have attended juries many miles away, I had to turn down invitations from colleges in my own city. I maintain that the in-person desk crit system should be bid farewell along with the pandemic.

An Alternative Model: The Hybrid Jury
When putting across a problem, I believe it is important to propose a possible solution as well.Once the pandemic is over, as everyone is speculating on the "new normal," I propose a new model for the jury: a hybrid jury that can become the new normal.
During the brief interval between lockdowns, we were invited to teach a 10-day in-person workshop at Kerala State Institute of Design. We accepted, as the college had been a contained bubble and the second wave had not yet been predicted. This was one of the most fulfilling experiences I've had in the near-decade since I created the Fractals Workshop. The reason for this was that we were given full freedom and authority to conduct the workshop as we saw fit, experiments and all. The workshop has always been an experimental one, and most schools of architecture and design are not entirely comfortable with the open-ended approach (being a generative design workshop, I never know what the outcome will be until the very last day, and cannot present it beforehand) and averse to exploring new tools and new methods of teaching. In this workshop, I was able to do both.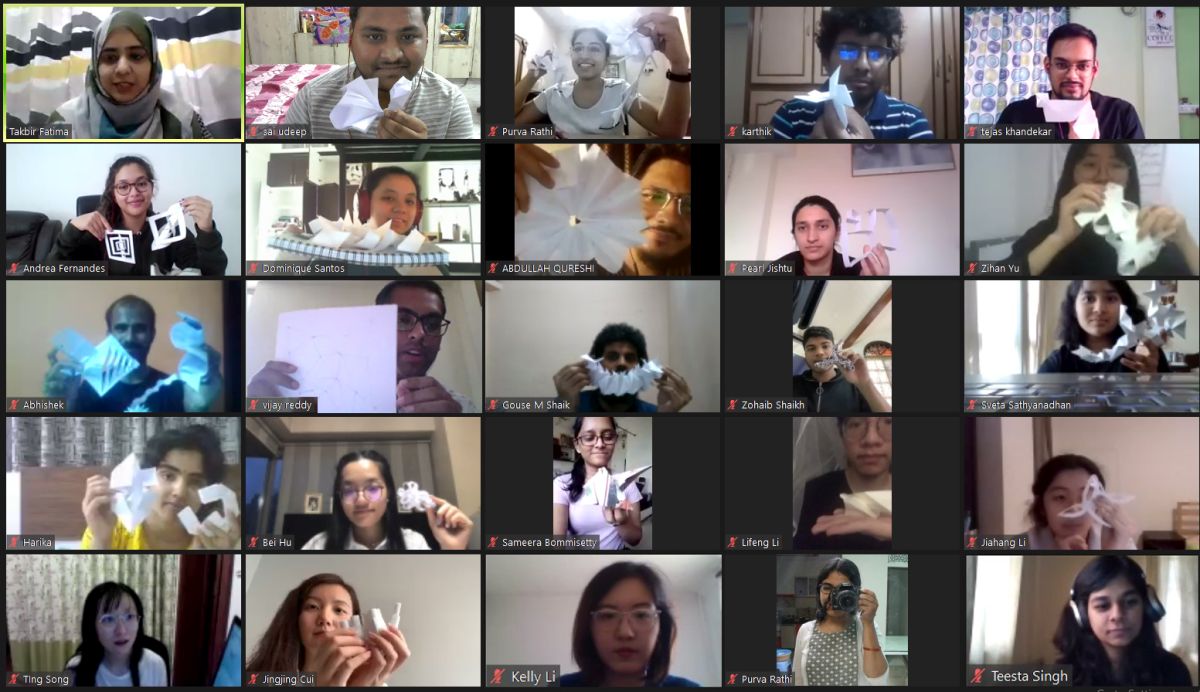 We experimented with a hybrid, mid-workshop jury3, in which we invited guest critics from different disciplines around the world to join us via Zoom in shifts throughout the day. Students presented their work in person and were able to show analog explorations at different scales and digital fabrication in different materials. Other students who weren't presenting were welcome to attend and learn from the valuable insights and directions offered by the guest critics. Most importantly, the presentations were held mid-workshop, so that students could incorporate and respond to the advice and ideas they received from the critics to their projects in further stages before the end of the workshop. I have always advocated for a mid-process jury or critique, because what is learned can be applied,as opposed to final juries that tend to become conclusive evaluations.
As educators, it is our duty to make the learning experience an enriching one, as opposed to looking for the easiest ways to impart the minimum required information mandated by the curriculum to the most number of students. In this age of free information online, students are watching and learning and improving themselves outside the bounds of what is required and offered by colleges. They are filling in the gaps from their formal education on their own, because they recognize that many skills that are relevant and necessary for architects and designers in the field are neglected by the rigid system that is in place; they realize that their teachers are not entirely equipped or at liberty to introduce these new skills or technologies. Being an outlier (outcast?) myself, I know the frustrations that plague students, and I have tried in my own small ways to create those very opportunities that I wish existed when I was a student. The Fractals Workshop is one such initiative, and, more recently, we started studio_to_site, a program that exposes students and young professionals to live construction sites, an experience severely lacking in colleges and as crucial in the architectural profession.
"I have never let my schooling interfere with my education."

~Mark Twain
Students are smarter and more mindful than their teachers and authority figures, and they are acutely aware of what is lacking in the educational experience they are receiving and where their teachers are falling short. In such a scenario, teachers need to work harder and smarter, and be more adaptive to new methods and tools. It will certainly demand more from the faculty, but ultimately provides greater value to students, which is the end goal, lest we forget.
Being an architect means being hopefully optimistic, if nothing else. I am hopeful and optimistic that there will be a revolution in our educational status quo, and the most potent place that this can happen –just like the revolutions in other fields happening in our country today– is online.
Footnotes:
1 I informally surveyed faculty from the following colleges of design and architecture in India:
CEPT University
VIT University
IIT Roorkee
Academy of Architecture
Sushant School of Architecture
JNAFAU
SPA Vijaywada
SVCA
VSAP
CSIIT School of Architecture
JBR College of Architecture
Woxsen School of Design and Architecture
BNCA
MIDAS
ICAT College of Design
Cindrebay School of Design
Crescent School of Architecture
ASADI
Chitkara University
Nirma University
Archis IDEAS
2 Colleges/institutes/organizations I was invited by during the last year:
Boston Architectural College
Herriot-Watt University, Dubai
Turenscape Academy, China
Tongji University, China
Facebook
IKEA
CEPT University
VIT University
BNCA
MIDAS
Hampi Center for Design
Nirma University
Cindrebay School of Design
3 The workshop was facilitated by VishuBhooshan from ZahaHadid Architects, London, and was hosted by DrManojKini of Kerala State Institute of Design (KSID). It was taught by Takbir Fatima and Abeer Fatima of DesignAware, supported by Unni Mohandas and Vinayak VP of KSID. As guest critics, weinvited Muhammad Shameel from Herriot-Watt University, Dubai, Peter Atwood from the Boston Architectural College, Meriu Diaz from Meriu.Design, Spain, Vamsi Krishna Vemuri from Futur.ly, Germany, and Alison Martin, an independent artist and educator from Italy.
Links: