Respected sir,
I was happily sipping a warm cup of tea, scrolling through Facebook when I came across a piece of news that read 'Architect Hafeez Contractor offers to design 19 railway stations for free'. I quickly resorted to verify the authenticity of the news, hoping that it was a hoax! Turned out that the news was true, and you actually offered to do the masterplan of nineteen railway stations for free! I was shocked, and so were many others.
The news read that it was a pro bono work. Google describes it as 'work undertaken without charge, especially legal work for a client on low income'. The client in this case is Indian Railways, and surely the client isn't on low income. I am a young design journalist with hardly a year of experience and lots of love for the entire design fraternity. It took a lot of courage on my part to stand up and speak directly to one of the stalwarts of the profession on an issue which I (and many others) felt has been rashly dealt with. But being a journalist, it is my responsibility to rise above fear and face whatever comes in my way, and I will do the same.
You decided to work for free! And you called it a service to your nation. And I cannot help but notice the irony to this- nation building and service starts from the very grassroots sir. Before taking the big leap of helping your nation by master planning nineteen stations without any consultation fees, I really wish you would have served the grassroots. And I will not go on to explain what grassroots mean here, I am sure you got my point. I also do not understand what service you have done by saving the Indian Railways your consultation fees. They clearly can afford to pay you without the necessity of asking for a discount. What extra benefit do you feel the Railways will bring to the general populace of the country with the amount you just saved them from spending? I will tell you the answer- nothing. Railway service will be as terrible as it has been for the last few years, and your free service really didn't serve anyone.
You decided to work for free! How many times have you done that in your career? Probably a couple of times when you were young and starting out maybe to attract potential clients and pave your own way for the future. And now when you have really established yourself at the apex, this free service appears to be a gimmick, a publicity stunt. A move which will be much appreciated by the public of the nation and the establishment will be held high for agreeing to build the nation for free, right? Sorry but this was really shallow.
You decided to work for free! Very sorry Ar. Hafeez Contractor, it didn't go well with many of us. You of all the persons did it. Was it because you desperately needed projects and so you decided to offer a really wealthy client some freebies so as to ensure the client awards the upcoming projects to your office? Or was it something else? And you really are a small part of the project sir, the majority of the work involved in this will be done by planners, draftsmen and representational artists. Are you going to make them work for free as well? I hope not.
You decided to work for free. And free many a times brings another free gift with itself- that's called lousy! I would sincerely hope your establishment doesn't do a lousy job out of a free assignment. Because if that is so, a succession of waves of criticism will come at you. I also have another question. Once the master planning is done, what next? Are you simply going to let other establishments compete for securing the tender to develop the detailed redevelopment proposal or does all the upcoming work automatically gets to your desk? The later I suppose. Since you have done the masterplan, and that too for free, you would obviously want the detailed proposals to be done by your office. Question. Will that be free service as well? Can you afford to offer complete design, sanction, approval and construction supervision of these nineteen stations for free? I don't think you can or will want to Ar. Hafeez Contractor sir.
You decided to work for free! And you surely have considered yourself noble for taking this step. I too have for a few minutes pondered upon your generosity. But it didn't last long because I was looking at the glaring headlines of the news. 'Architect Hafeez Contractor offers to design 19 railway stations for free'. By doing this, you really put the cause of better pay and respect to the fraternity at stake here. Imagine all the leading dailies of the country and the regional ones publishing this news with bold and glaring fonts. This will be read by millions and more. Going by the Indian psychology, not many will pay much attention to you doing the design of nineteen stations, they really don't care much. But what will grab their attention is that you have agreed to do the job for free! The upcoming thought will be like this- 'If a starchitect can do the design of nineteen railway stations for free, surely Mr. Architect from the next colony can have a look at my land and design my house for free as well! One station is huge enough, and this architect here is doing nineteen of them for free. So it is okay to ask my architect to do my designs for free as well'. Is this what you want? And let me tell you, someone who agrees to work for free doesn't receive much of a respect because people think of him to be disposable. Not maybe for you but for those innumerable many struggling to make their own mark in the industry. Wow sir. Such a lovely step!!!
You decided to work for free! It is a service to you because you have enough wealth and so does your office. Maybe you can pay your employees for working on these projects from your office funds. But was this the just thing to do? You simply put the reputation of architects at stake. It was a rash move, unexpected of you. If it really were to be done for free, you could have advised the Ministry to amend the setup a bit by taking up the role of a mentor and letting newer struggling offices to do the masterplan for free! In this way, you could have at least served your fraternity a bit by providing valuable opportunities to your junior colleagues to prove their worth! Or you could have advised the Ministry to float individual design competitions with the clause that architects and establishments from the state are allowed to bid for that particular station's redevelopment. This would be a welcome move on your part because the entire country would have received chances to do some work, compete and take up projects with honor. But you decided to take them all. And for free. Please do not tell me this is service, because clearly it isn't. As far as my vocabulary goes, I find this to be sabotage.
What could have been the story behind all this? In all probability, you agreed to do ten percent of this really huge assignment for free in order to secure the remaining ninety percent of the job for your office in future. And if that is, it was a well-played move. Just that it did a considerable amount of harm to your own kind. I would request you to take your next steps after more thought. Steps like these coming from people sitting on the top does more harm than good. You are a role model to many, students and professionals alike. And when role models take steps that go against the fraternity, two possibilities arise- a revolution or a collapse. Look at the state of the industry- architects are underpaid, depressed, frustrated and angry at themselves for making the wrong choices. Yet, nobody has the guts to stand up and revolt, so it is safe to assume its collapse we are heading towards.
Sorry Ar. Hafeez Contractor sir, I expected a wiser decision from you.
Please help the fraternity avoid the doom rather than being a party to this.
Thank you,
Shubhayan Modak
*The views expressed in above letter represent the opinions of the author, and not of ArchitectureLive!
---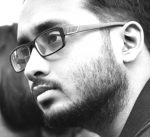 Shubhayan Modak is a graduate architect from Dept. of Architecture, Town & Regional Planning, Indian Institute of Engineering Science & Technology, Shibpur. He is the Co-founder and Editor-in-chief of Sthapatya that aims at raising architectural awareness amongst the common public by using local language and colloquial glyphs. He is passionate about visiting places, and exploring the local rituals, cultures, traditions and people. He has served as the Convenor & Editor-in-chief of Indian Arch '16, the annual student's journal of National Association of Students of Architecture, India.