Charles Correa Foundation has initiated an online petition to gather the signatures of people who are against the Goa government's plan to demolish a part of the iconic building, Kala Academy at Panaji, Goa. Nondita Correa, director at CCF had earlier shared that, Govind Gaude, Minister of Art and Culture, Goa, had proposed to demolish and rebuild the amphitheatre citing the leakage and structural instability.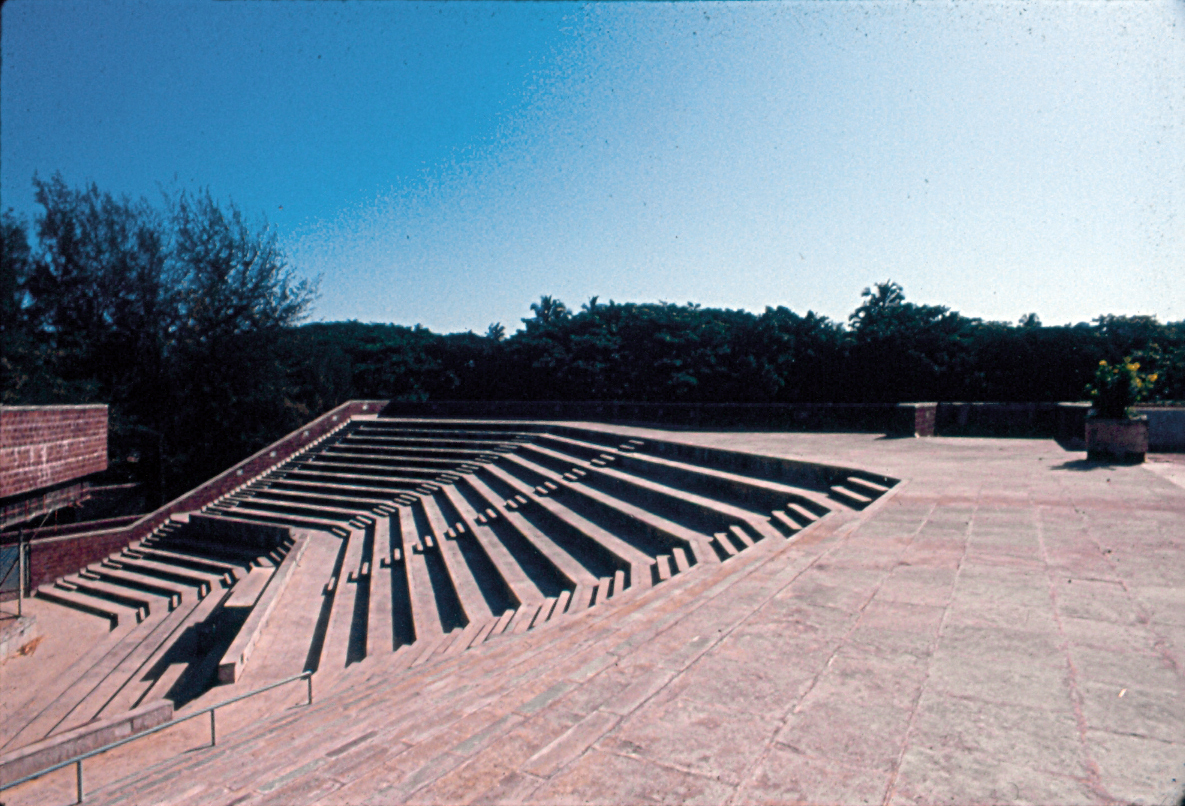 The online petition mentions, "The building has been leaking but we are sure it can be repaired — the problem isn't insurmountable, and we don't quite understand the need to tear it down! We request the Government to heed the advice of the Charles Correa Foundation and appoint an experienced consultant to undertake the repairs to the structure so that the building can be used again."
High Court of Bombay (at Goa) had taken suo-motu cognizance of the matter and sent a notice to the state government. The details of the order can be found HERE. the state Government had assured the High Court that no hasty decisions were proposed to be taken in the matter of demolition of the open-air auditorium at Kala Academy.
SIGN THE PETITION TO SAVE KALA ACADEMY
You may also be interested in reading Himanshu Burte's post on Kala Academy, Goa.
The Open Plan of Conviviality: Kala Akademi, Goa, designed by Charles Correa