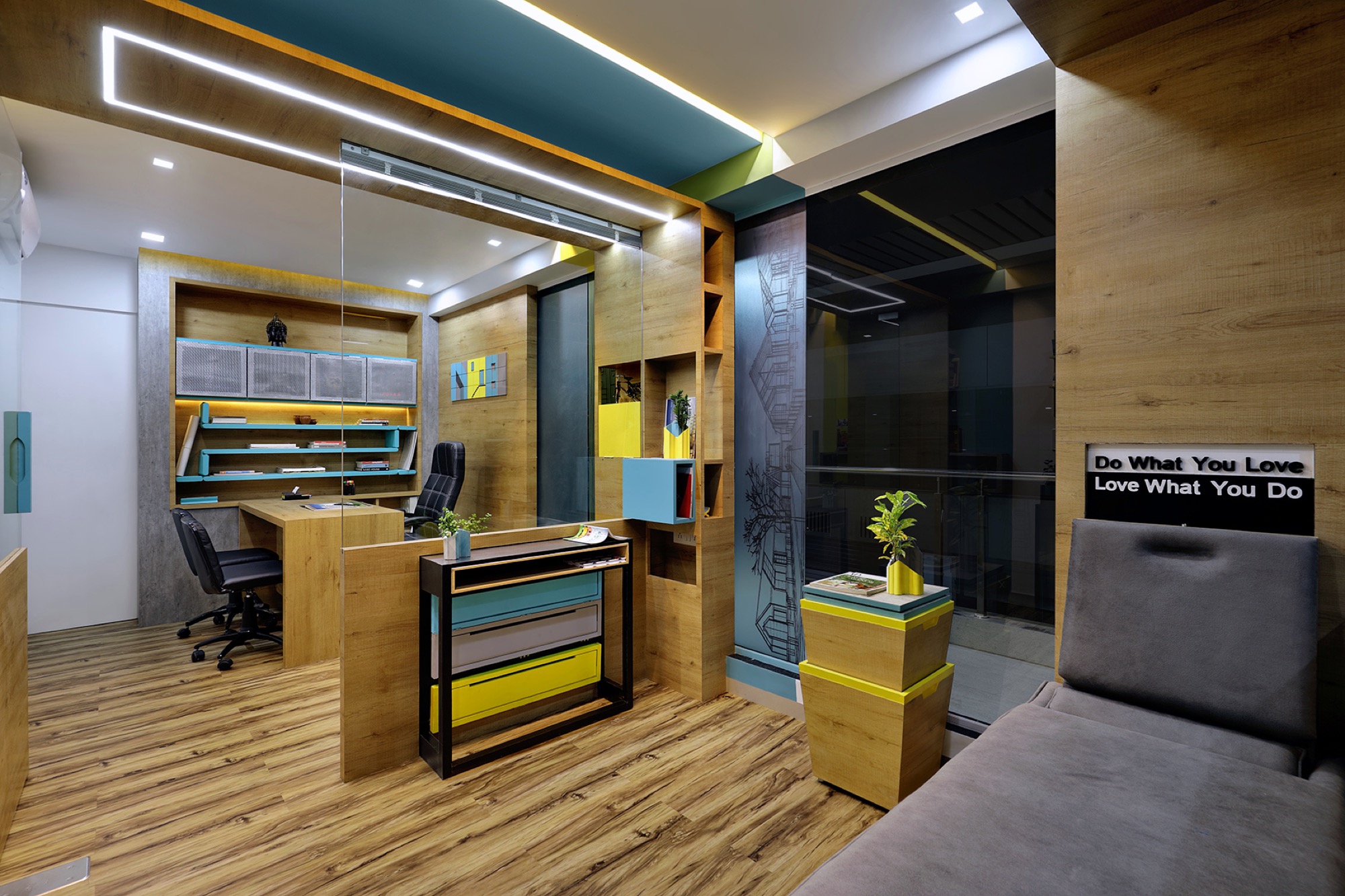 A sense of compact space and high requirements defined the design's starting point. The design aims in creating a space allowing a flexible way with working, offering an ideal workspace for each moment. Almost every piece of furniture is crafted and created bespoke, as it is challenging to fulfill the engaging requirements with solution into compact space.
Emphasizing on product design in the space such as multipurpose sculptural stools, centrally portable workstation that releases over-design that adding to visual spaciousness. Calm colors and plush textures create a pleasant environment with sense of playfulness and joy.
The centrally focused area is supported with colors, graphics and peripheral storage which aims to keep the transparency and spaciousness of the space by using interesting elements and glass partition for room separation.
The office is a long fascinating journey featuring to the series of spaces one would live and experience worth more than a artifact in a compact space.
Project: Office Interior Designing
Location: Vadodara – India
Built up Area: 180 square feet
Initiation of Project: May 2018
Completion of Project: July 2018
Architect: Manoj Patel Design Studio
Client: Bharat bhai Patel
Designing Team: Ar.Manoj Patel , Shivani Tamboli , Aishwarya Gupte and Krupa Chokshi
Designing Concept: Adaptable furniture with Color Graphics
Photographer: Tejas Shah