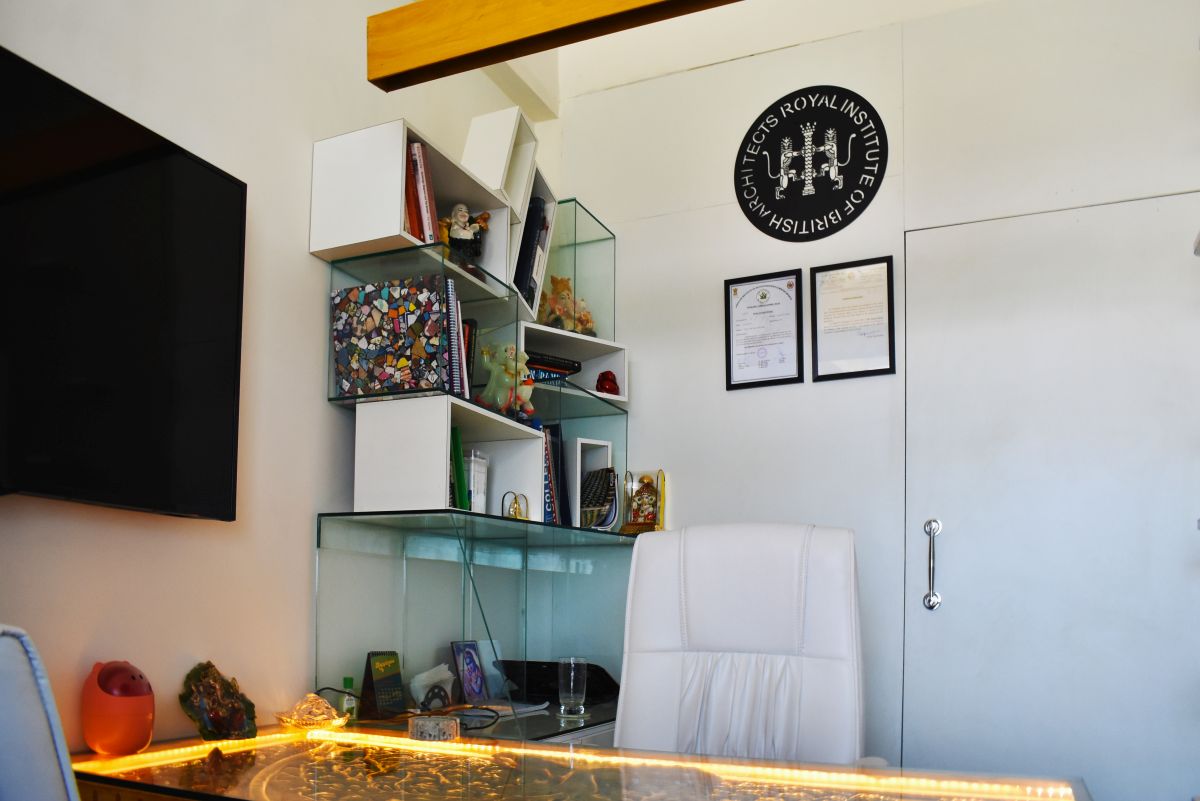 The Building is located on a site getting views of a lake and surrounded by mixed structures of Residential and Commercial. The idea was to make the design as Sustainable as possible, harnessing Natural Light, outdoor views and Evening Breeze. Along with that the design also aims to explore the vernacular character of the place with local Building techniques and fuse it with contemporary Architecture practice. Thus the concept of 'Minimal Indigeneity' came forth.
The design in itself has been a journey, from discovering some of the contextual and vernacular Building techniques to meeting undermined local craftsmen. This design was an attempt, to infuse, explore and experiment with the local potential and historical significance of Architecture in a modern, urban setting.
From creating Mud Walls, Wooden Carvings, local carpentry to exploring rich Architecture elements Like Vaults and bunkers, this small office area follows a Sustainable Approach and challenges the notion of Time and Space, and compliments the inherency of its location. But alongside also complement the modern Philosophy of minimalism and simplicity in design.
It was an experiential journey that took me to remote places and made me realize how Architecture can truly modulate the sense of space.
The place is Sustainably designed and keeps itself naturally illuminated and passively cooled.  And Electricity Bill For my office till March-end was just around Rupees 350/- per month.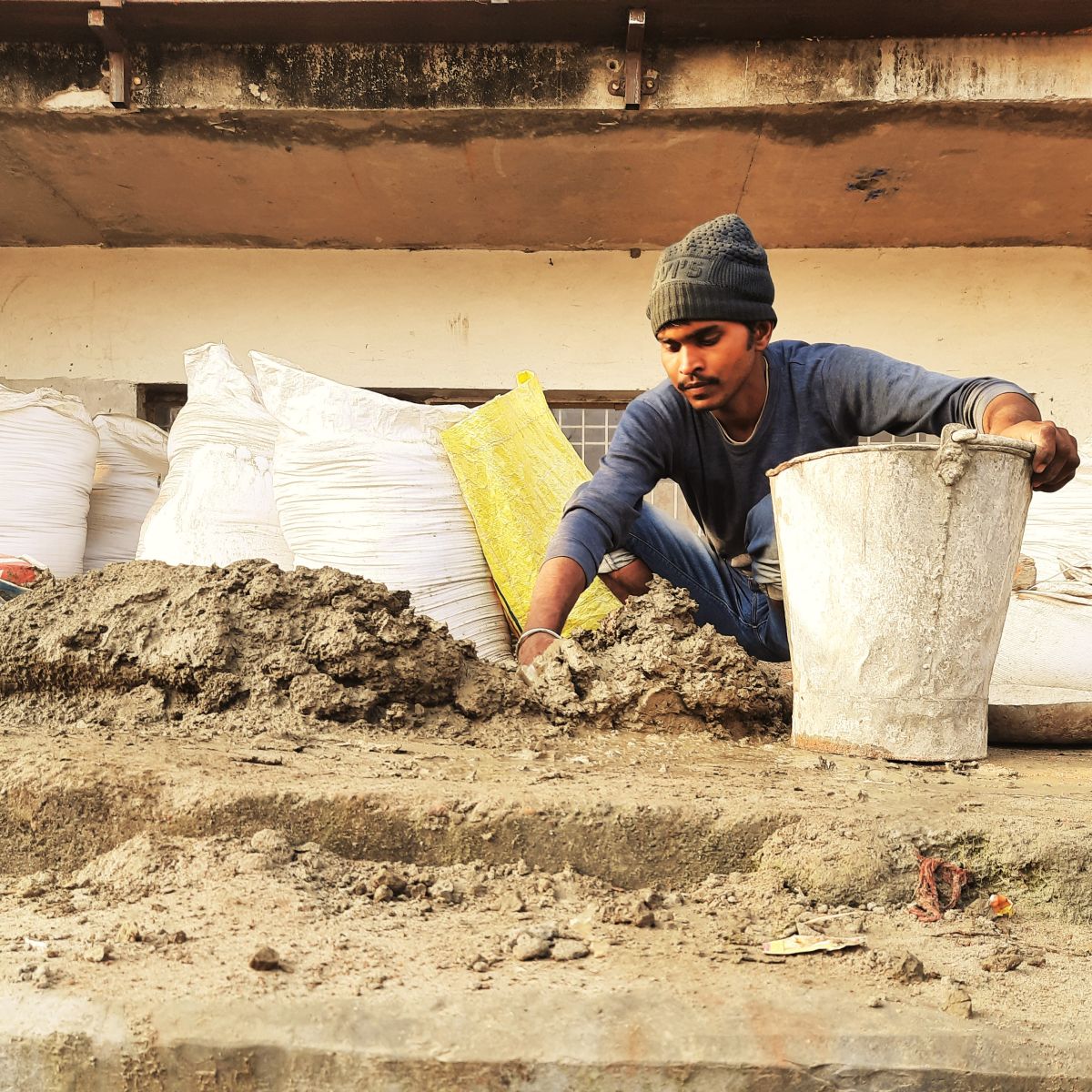 Drawings –
Project Facts –
Name of the Firm: Advance Group
Name of the Principal(s): Anant Krishna, Nita Sinha
Title of Your Project.: Minimal Indigeneity_ Interiors of an Office 
Project category:Interior Design (all categories)
Project Status: Completed
Project Location: Lucknow, Uttar Pradesh, India