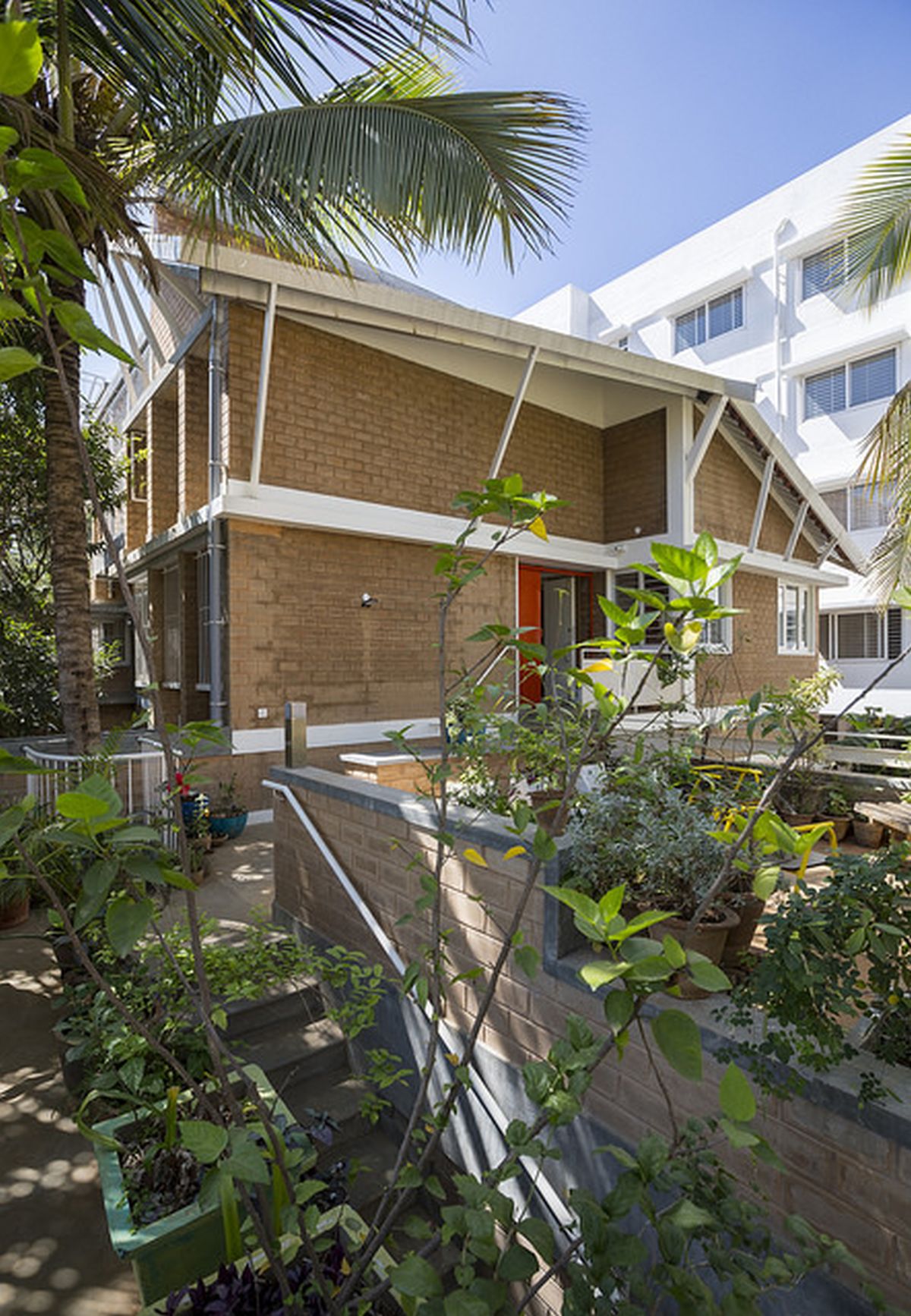 The office for Biome is built over an older building. The owners had found the use of the upper floor to be redundant for them and were seeking to rent it out. An additional floor was added for this purpose.
The project presented an opportunity to apply and test some new ideas in space, technique and material.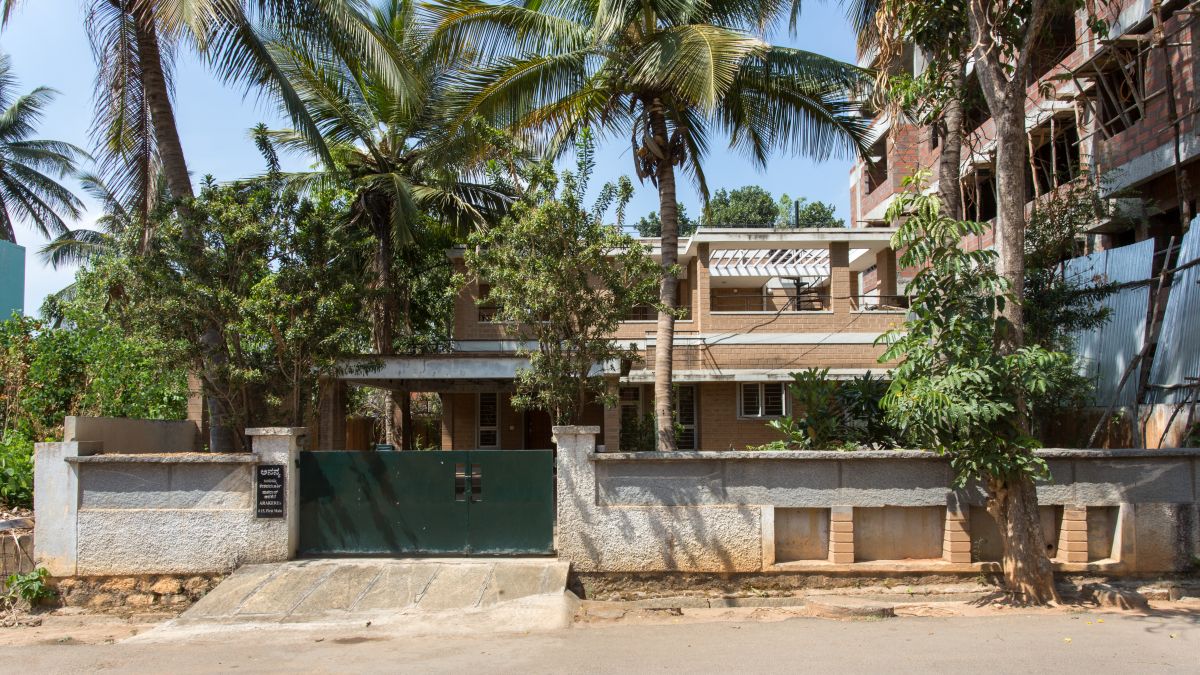 Given that a floor was to be added over an older foundation, the additions were kept as light as possible. The use of steel columns for support and metal roofs was guided by this rationale. This also allowed for a design where the space visually connected across various levels. Such a space was very important to the design practice that Biome follows- where everyone in the office knows of and contributes to each other's designs through critique and sharing of ideas. The workspace is also a belvedere of sorts, overlooking the foliage of the neighbouring site –  a pleasant diversion from work when needed.
The first thought to provide for thermal comfort under a corrugated metal roof was to provide a false ceiling, further deliberations led to the idea of a shaded metal roof. Precast panels of perforated terracotta 'jaali' blocks over the metal roof provide it shade and also break the noise of the falling rain to a large extent.
The debris from taking out the erstwhile waterproofing layer has been used to build a wall of mud concrete – a wall that screens the activity of the model making area and the approach to the toilets from the main work floor.
An open shower has been provided in one of the toilets, for those who might have worked overnight, or who cycle to the office.
The project thus extends Biome's efforts to build on a need, rather than a growth based paradigm, reduce material through put reuse of material considered as waste, and create spaces that are sustainable while being people centric.
Images: (Photography by Vivek Muthuramalingam)
Drawings:
Project Facts:
Office website: www.biome-solutions.com
Contact email: [email protected]
Year of completion: 2017
Location: Bangalore, India
Built area:325 sqm
Design Team: Chitra Vishwanath, Sharath Nayak, Surabhi Pandurangi, Riddhi Panchal
Consultants: B.V.Ravindranath and SAI eemagineering
Contractors: Sri Vidya constructions
Photo Credits: Vivek Muthuramalingam
Photographer's website: www.vivekm.com