Project Facts
Name of the project: NEEL
Status: Built
Year of completion: 2014
Design Team: Vami Koticha , Archita Banerjee , Aparna Dhareshwar
Location: Andheri East , Mumbai
Built up and Site Area: 3000 sft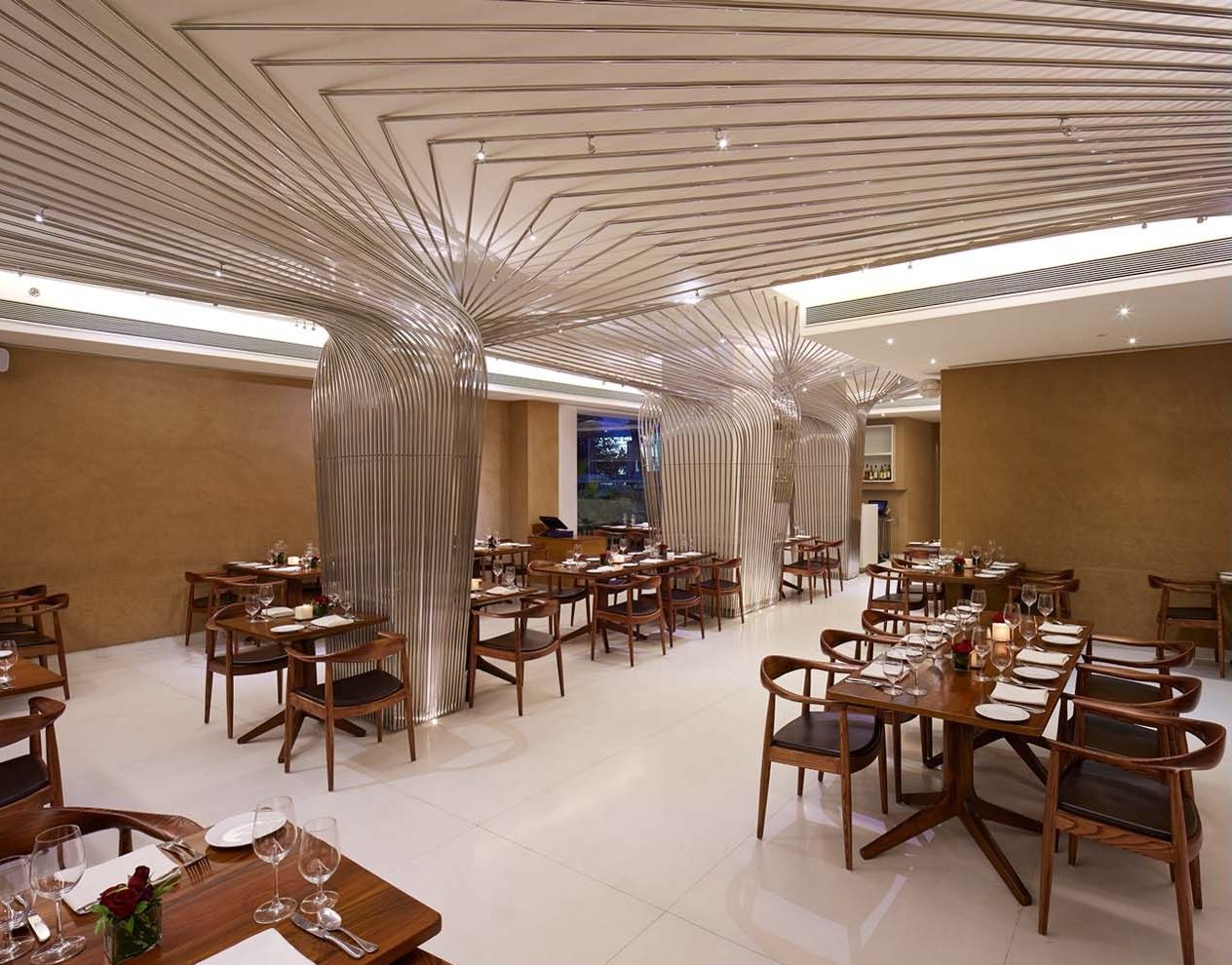 There was no escaping the bulky, rectilinear columns that dominated the space. The site for the second outpost of one of the most vaunted hospitality brands in the city of Mumbai was its biggest challenge. An L –shaped, ground floor location with these massive columns down the middle meant that sP+a had to design in a manner to establish a directional datum for the space while reducing the static mass of its columns.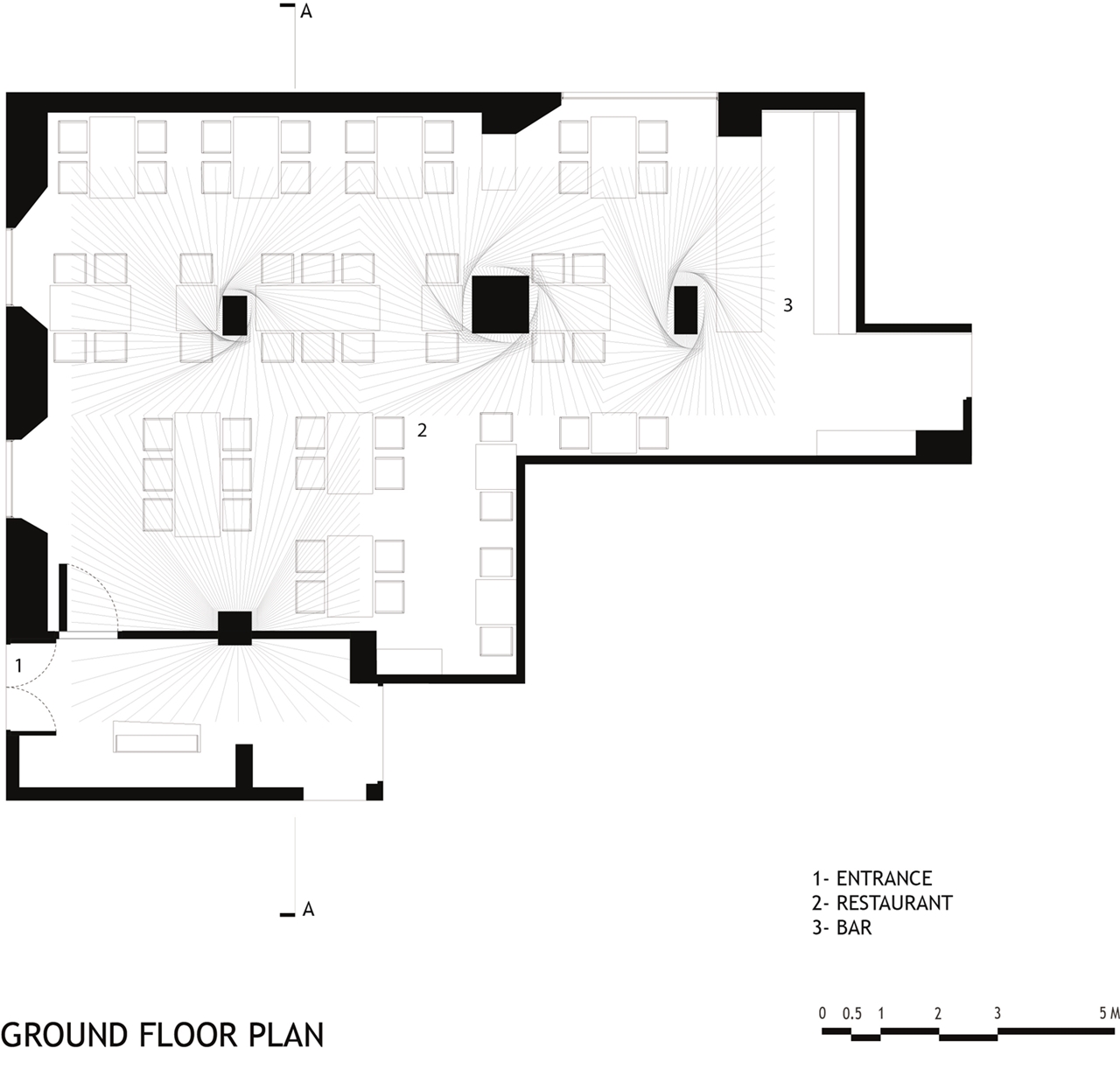 Exploring materiality, the idea of malleable, slender steel pipes which provided subtle counterpoint to the rigidity of reinforced concrete, were considered as an interesting place to start. Stainless steel pipes served the dual purpose of drawing the eye to a lighter, reflective material and was a material that could be moulded and twisted to introduce a new rhythm into the static nature of the space.

A fluid, yet perfectly balanced and dynamic geometry brought drama and sophistication to an otherwise featureless premises.

Our scheme hence used doubly curved spiralling stainless steel tubes that spring from a column face to an opposite one on another column. This gesture creates a visual guide leading the users from the start to the end of the space.
The ambient light and the tiny light points, integrated into the structure itself, were reflected in and off the stainless steel pipes and added to the lightness of the space.