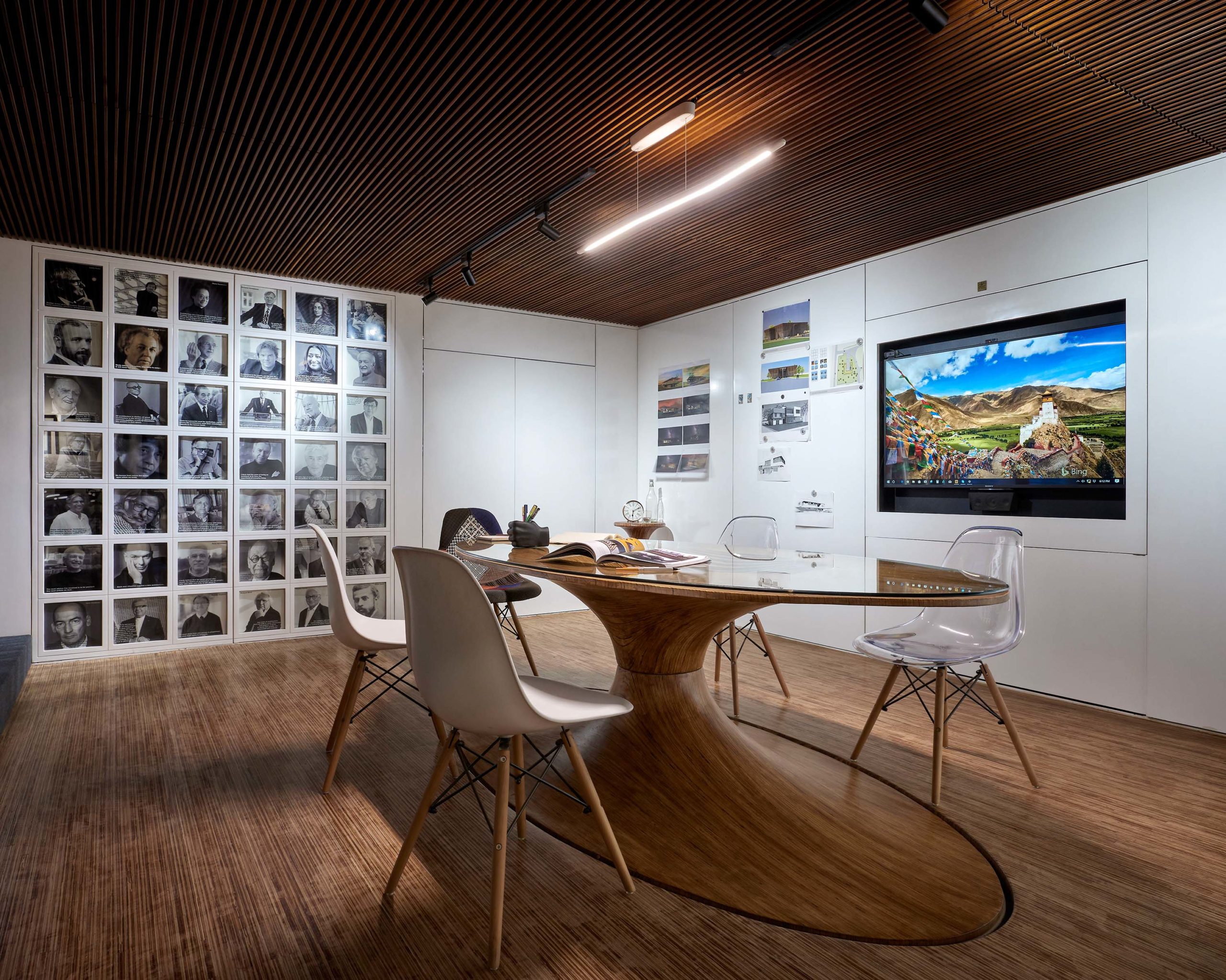 Design Brief :
Informal workspace for 10 people.
Formal meeting space for Principal Architect.
Formal workspace for Principal Architect.
Pantry for all.
Common toilet.
Private toilet for Principal Architect.
File storage room.
Since this being our own Design Studio, it's continuously been evolving over all these years.
Brief Description :
N.D.D.C. was founded in 2011, with a vision to build an international design organization. The Office design was conceptualized to be a place of both worlds. Keeping this in mind, it was divided mainly into two zones; a formal Indoor Space & an informal Outdoor Design Studio.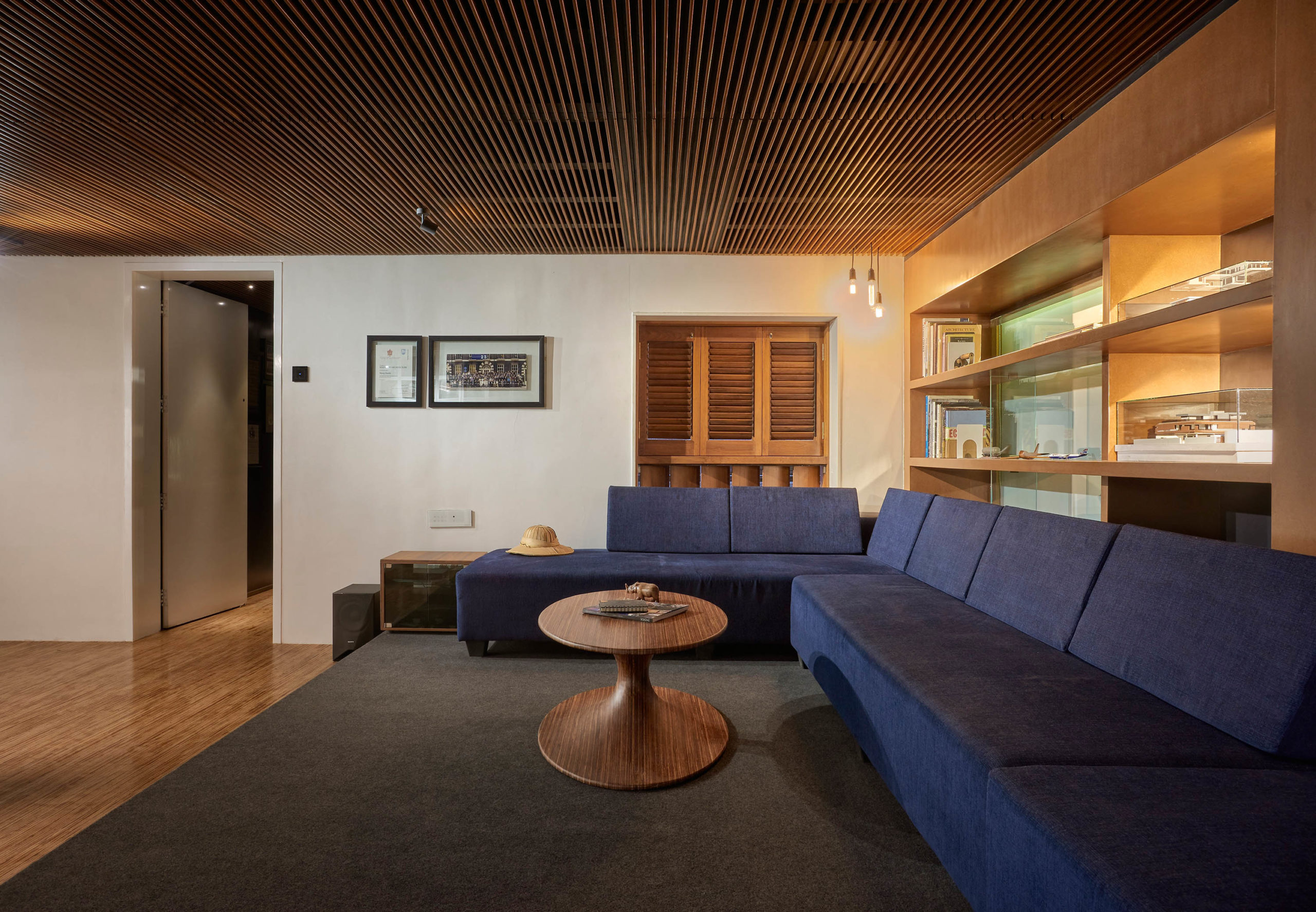 The Principal Architect uses the Indoor Studio, where the emphasis is placed on 'Transformation of Space'. This is achieved by openable presentation panels for meetings, which when not required can be simply closed. There is personal working space inserted in a window offering a panoramic view of the Parvati Hill. This can be closed without any trace of it.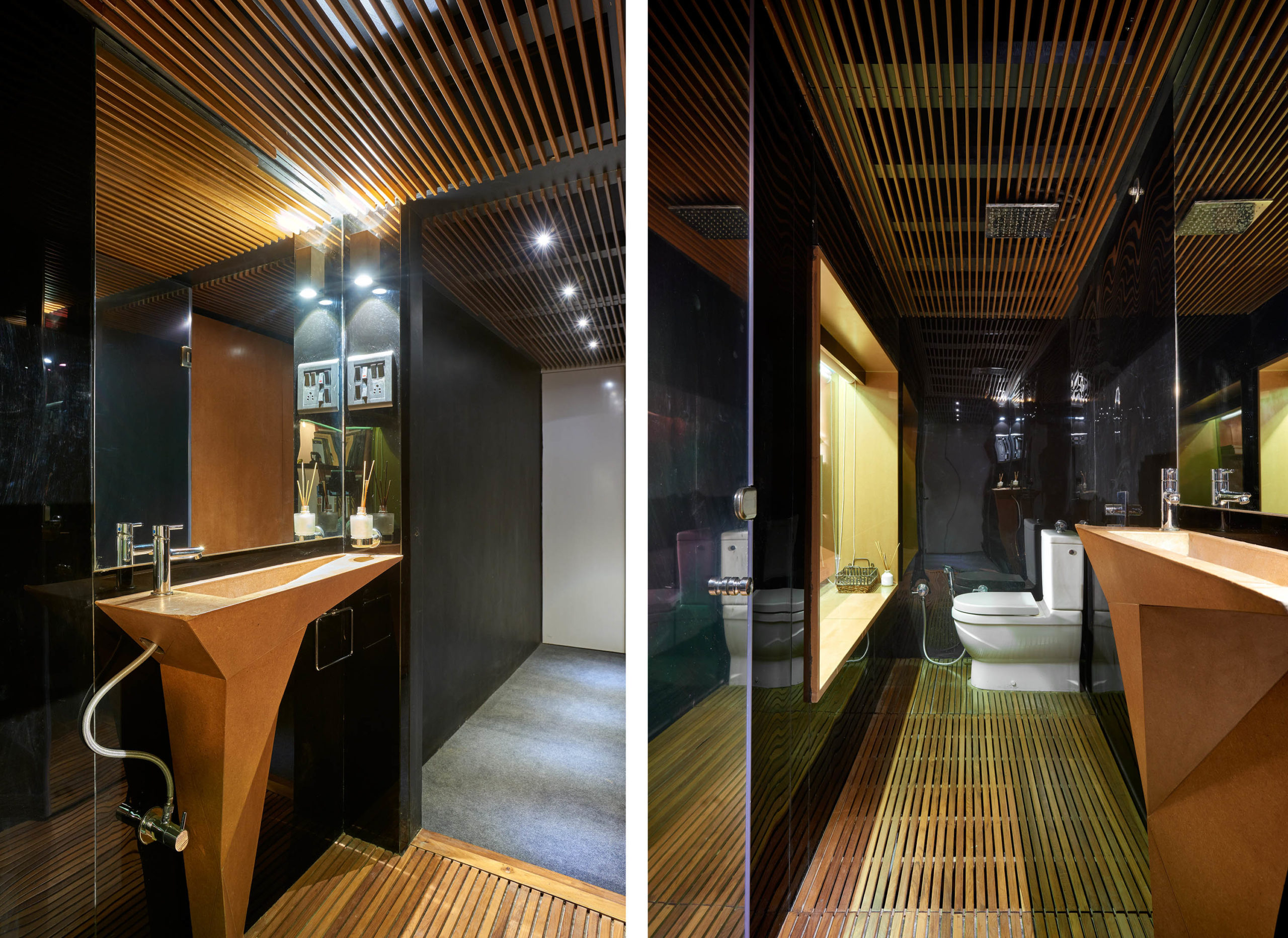 The Outdoor Studio is more of an Informal space. It was originally just a covered terrace acting as an extension to an office space. It has been designed keeping in mind the Sustainability principles, wherein most of the materials have been reused & recycled, lots of green areas, the use of Solar Electricity; thus, effectively reducing the Carbon Footprint.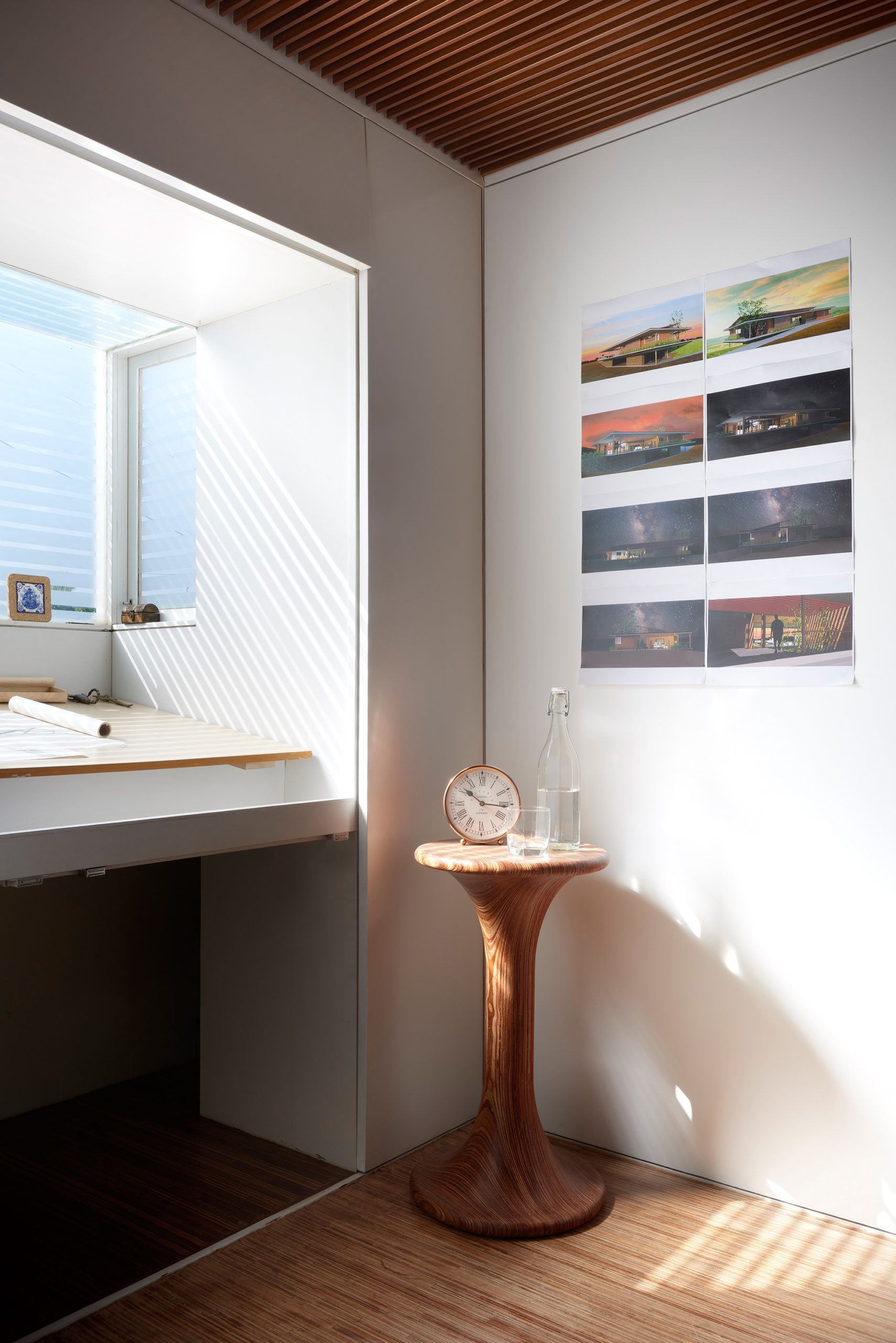 Material Palette :
Exterior Finishes :
Texture Plaster for the wall.
Wooden finish cement sheet for flooring.
Lot of recycled stage platforms are used for decking.
Lot of exhaust fan boxes are used for shelving.
Bamboo curtains.
Mist system for reducing
Jute for ceiling.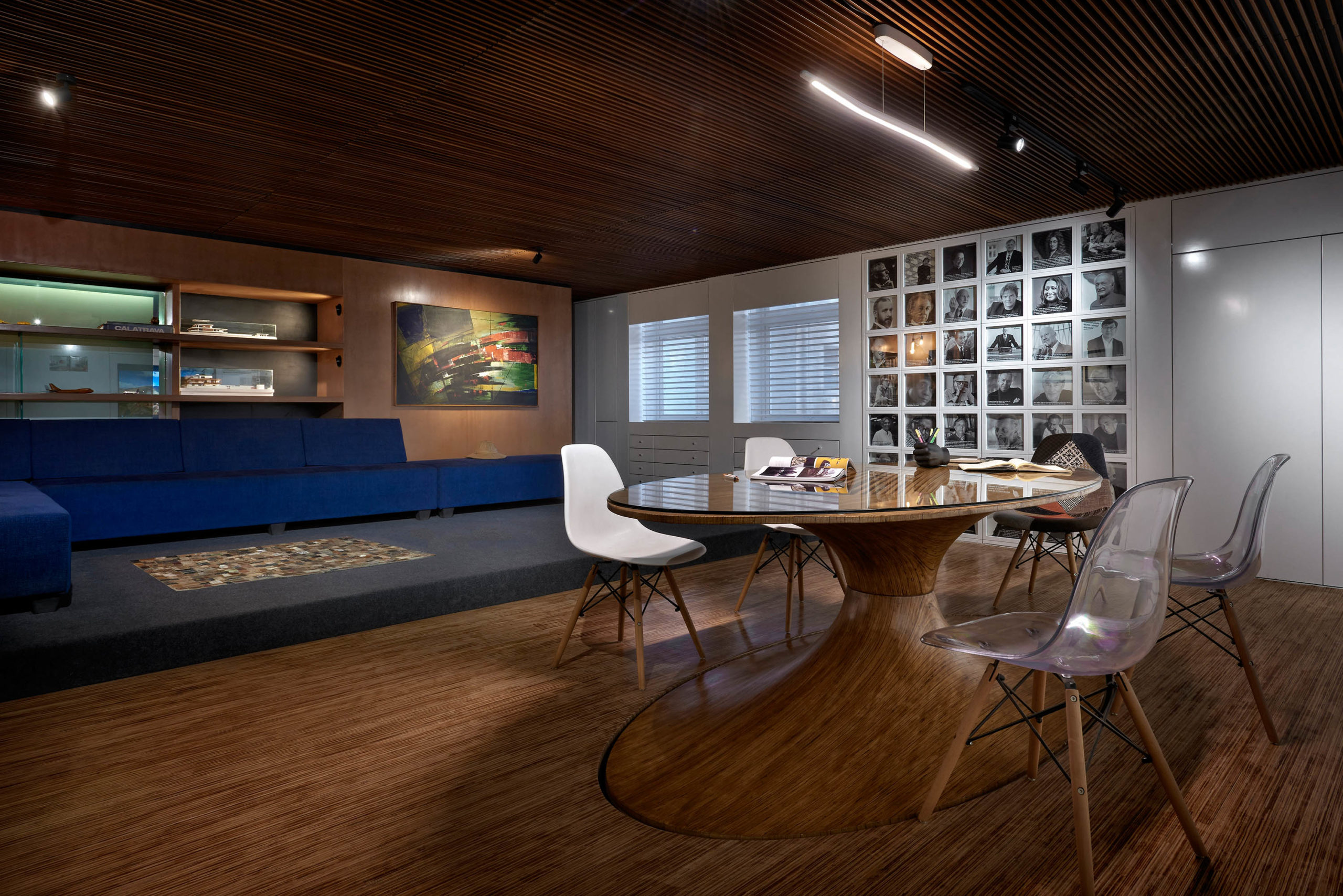 Internal Finishes :
Metal openable doors finished with deco paint for presentation pinup board.
Recycled plywood for flooring.
Basic MDF for wardrobe.
Burma teak wooden strips for a ceiling.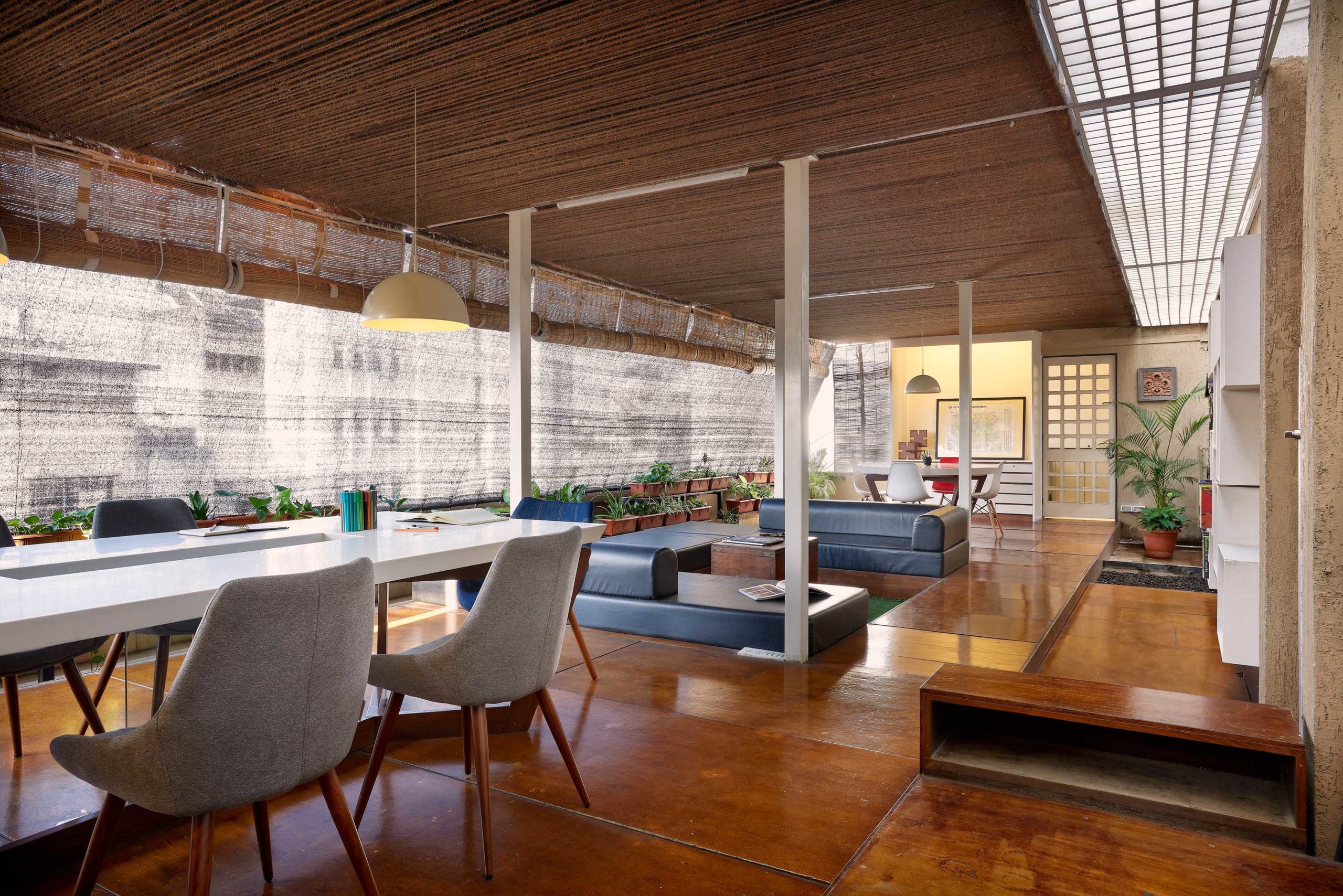 Project Facts –
General Information :
Project Type : Office (Realised)
Project Sub-Type : Architecture Firm Office.
Project Location : Pune, Maharashtra, India.
Year Of Completion : 2018
Gross Built Area : ft. (Indoor : 850sq.ft. | Terrace : 890sq.ft.)
Client Name : Self
Architectural Firm : Niraj Doshi Design Consultancy (N.D.D.C.), India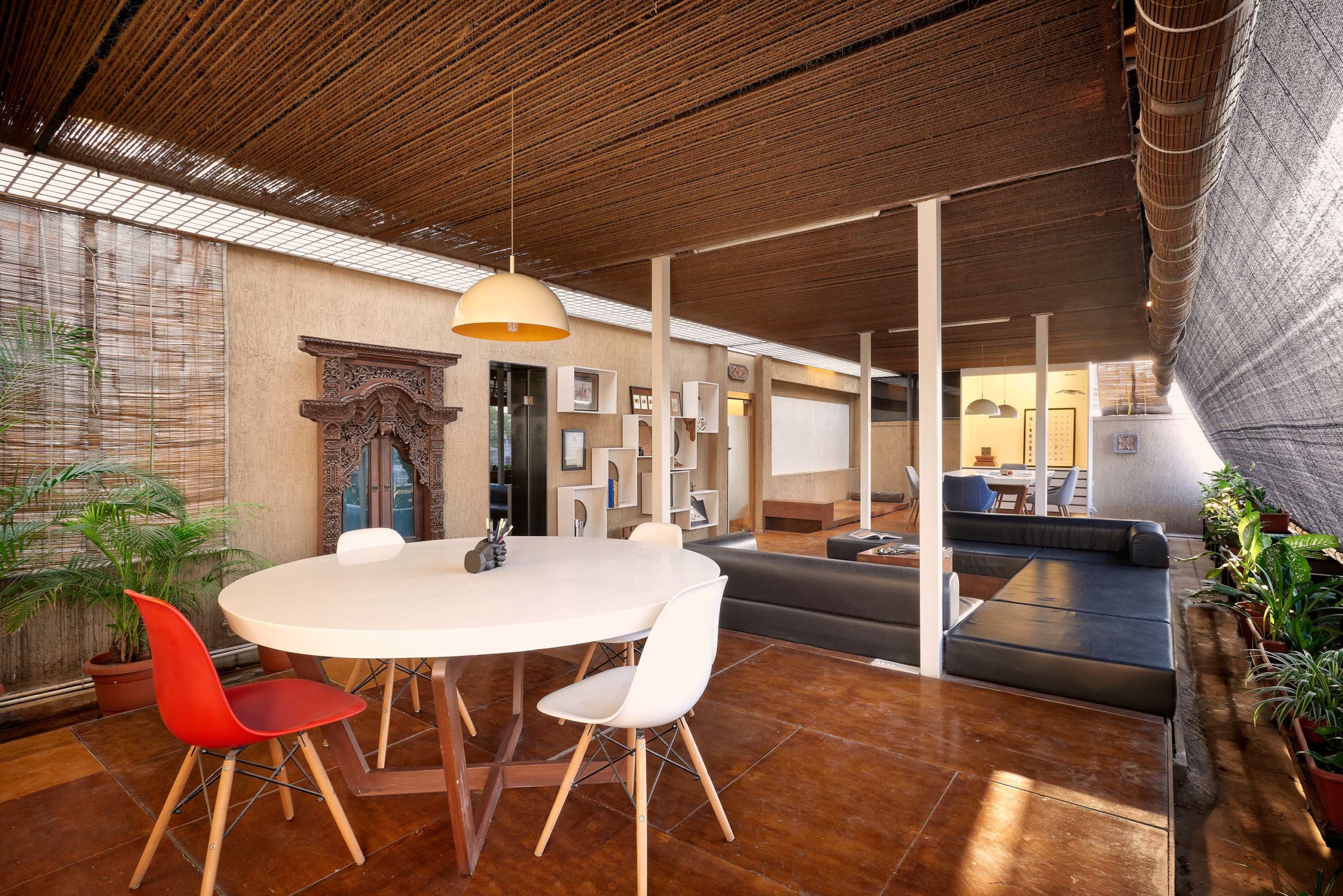 Design Team :
Niraj Doshi (Project Architect).
List of Agencies / Contractors :
Carpenter : Shivkumar Sharma
Paint / Polish : Bechu Yadav