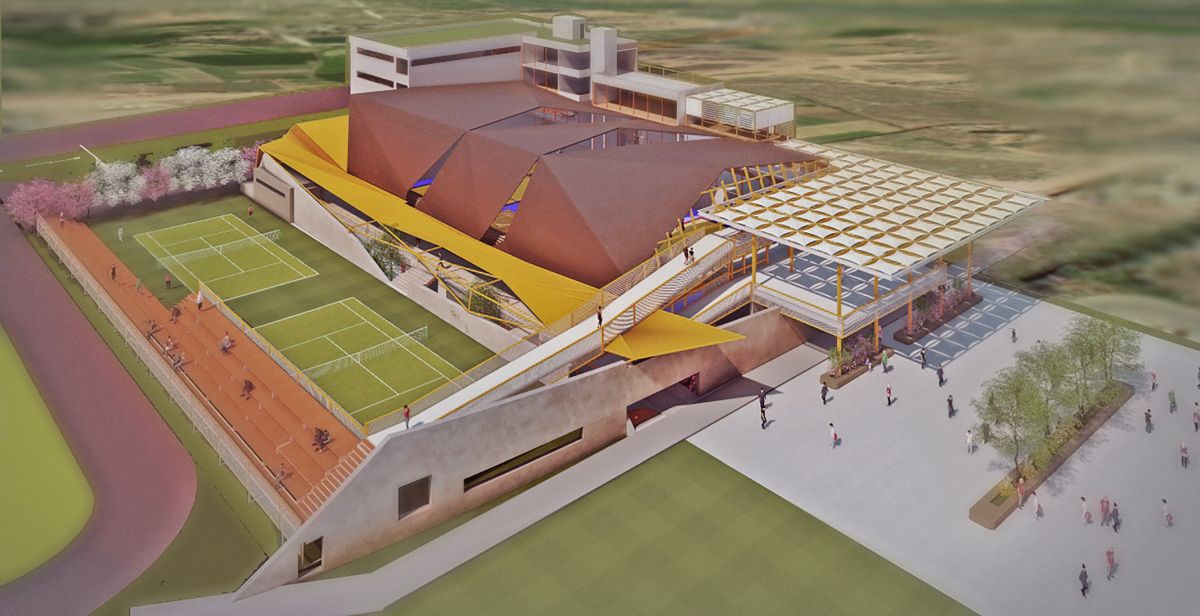 "The intend was to create a multi level yet well connected versatile public spaces catering to the defined and undefined student activities that includes covered sports arena, Gymnasium, Auditorium, Mess, training Centers and lots of free spaces for growing students"
DESIGN APPROACH
The existing site included the school campus both primary secondary and senior blocks with all the sports facilities within adjacent playgrounds. The major requirement was to create a consolidated proposal wherein all these curricular activities houses under one roof within a square site at the south-west side of the school property. An integrated Mess and a Training centre were aditional reqirements to the proposal. We starteby considering the whole site to house an introvert space that eventually opens up to the physical and social environment around. By pushing the ground level below 10 feet we created a lower ground door that housed the 300 capacity student mess, the pool and adjacent Gymnasium. This level opens out to pockets of Sunken courts created to induce light and life in the activities happening in that level. The ground level or the main arena includes the main Match court superimposed with the practice courts.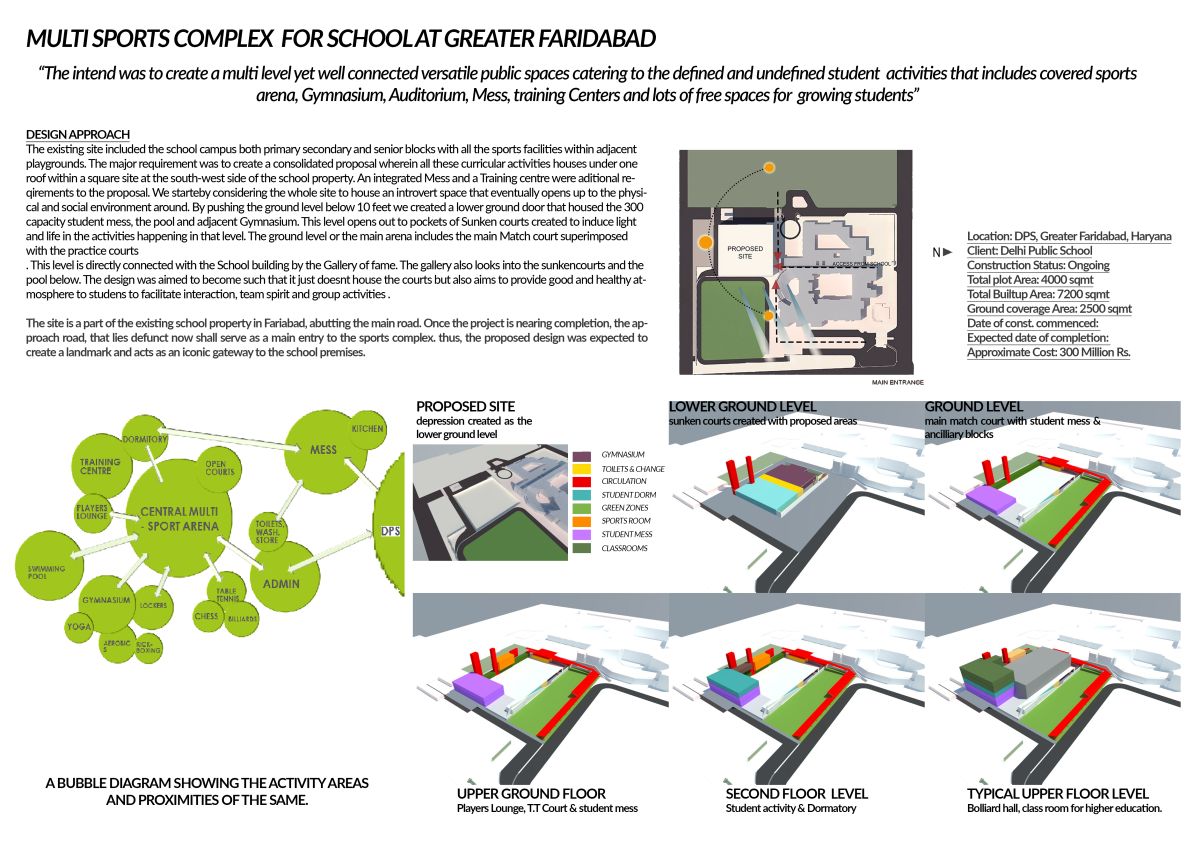 This level is directly connected with the School building by the Gallery of fame. The gallery also looks into the sunkencourts and the pool below. The design was aimed to become such that it just doesnt house the courts but also aims to provide good and healthy atmosphere to studens to facilitate interaction, team spirit and group activities .
The site is a part of the existing school property in Fariabad, abutting the main road. Once the project is nearing completion, the approach road, that lies defunct now shall serve as a main entry to the sports complex. thus, the proposed design was expected to create a landmark and acts as an iconic gateway to the school premises.
More Images:
Drawings:
Design team: Abhinav Chaudhary, Shubham Vasudev, Debopriyo, Kakoli Bhattacharya
Location: DPS, Greater Faridabad, Haryana
Client: Delhi Public School
Construction Status: Ongoing
Total plot Area: 4000 sqmt
Total Builtup Area: 7200 sqmt
Ground coverage Area: 2500 sqmt
Approximate Cost: 300 Million Rs.