A residence consisting of three bedrooms, a family room, a living room, a kitchen and a courtyard.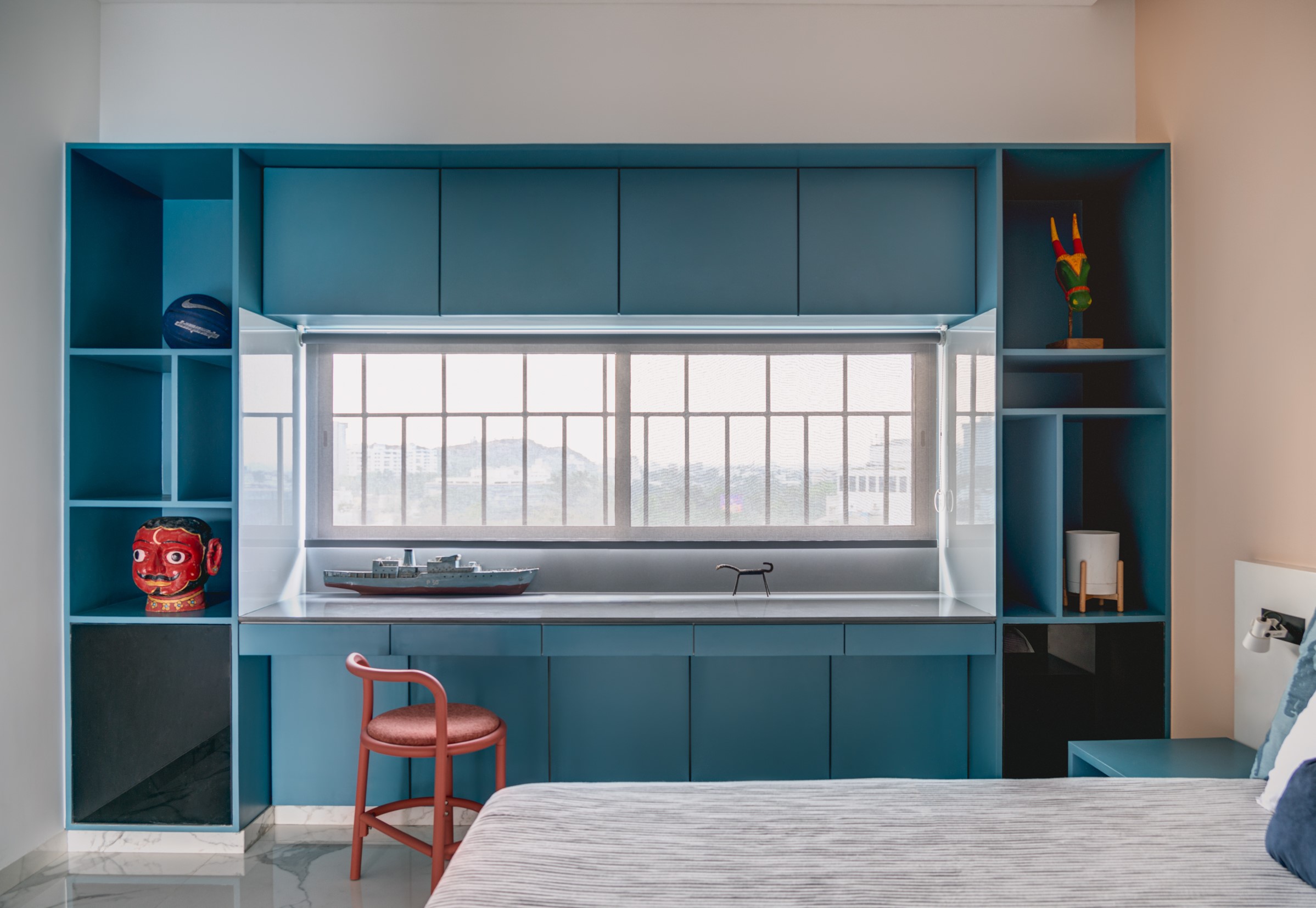 We were invited to design a warm and contemporary space different from the typical design residence in the city.
The house is set in an apartment building in the central part of the city, surrounded by trees and is planned in a linear fashion. The orientation of the house is such that it is flooded with natural light throughout the day. The idea was to use a simple palette to enhance the existing quality proportions of the space and to bring in a quality of meditativeness and calmness to it.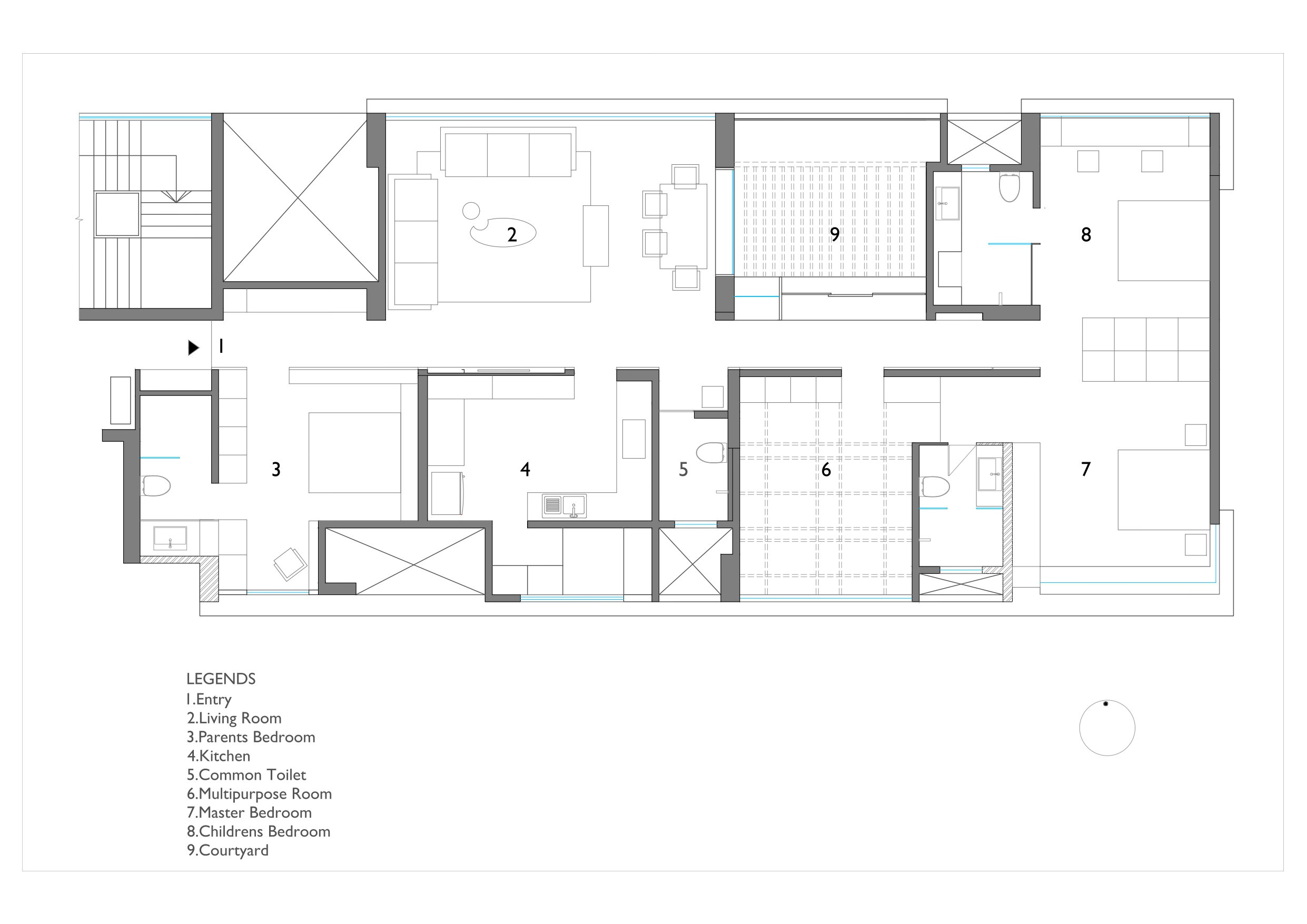 We tried to achieve this by using deep colours, wooden textures, cultural artworks and different shapes. The overall composition tries to achieve a contemporary Indian space.
The big white circle across the red wall became a focal point of the living room. It refers to a traditional Indian Teeka or Bindu. A Bindu or a teeka is a coloured dot worn on the centre of the forehead, originally by people of the Indian subcontinent. Bindu is considered the point at which creation begins and may become unity. It is also described as "the sacred symbol of the cosmos in its un-manifested state".
The bed space and the living space are separated by a courtyard which acts as an informal gathering space. The courtyard and indoor are separated by seating space which is inspired by 'Indian ottas'. Opportunity is created so that the user can use the space in multiple ways right from having a cup of coffee to reading a book to a quick afternoon nap to just an informal seating space.
Images
Project Facts
Project Name: Morning house
Completion Year: 2019
Gross Built Area: 180 m2
Program/Use/Building Function: Residence
Photo Credits: Fabien Chaurau