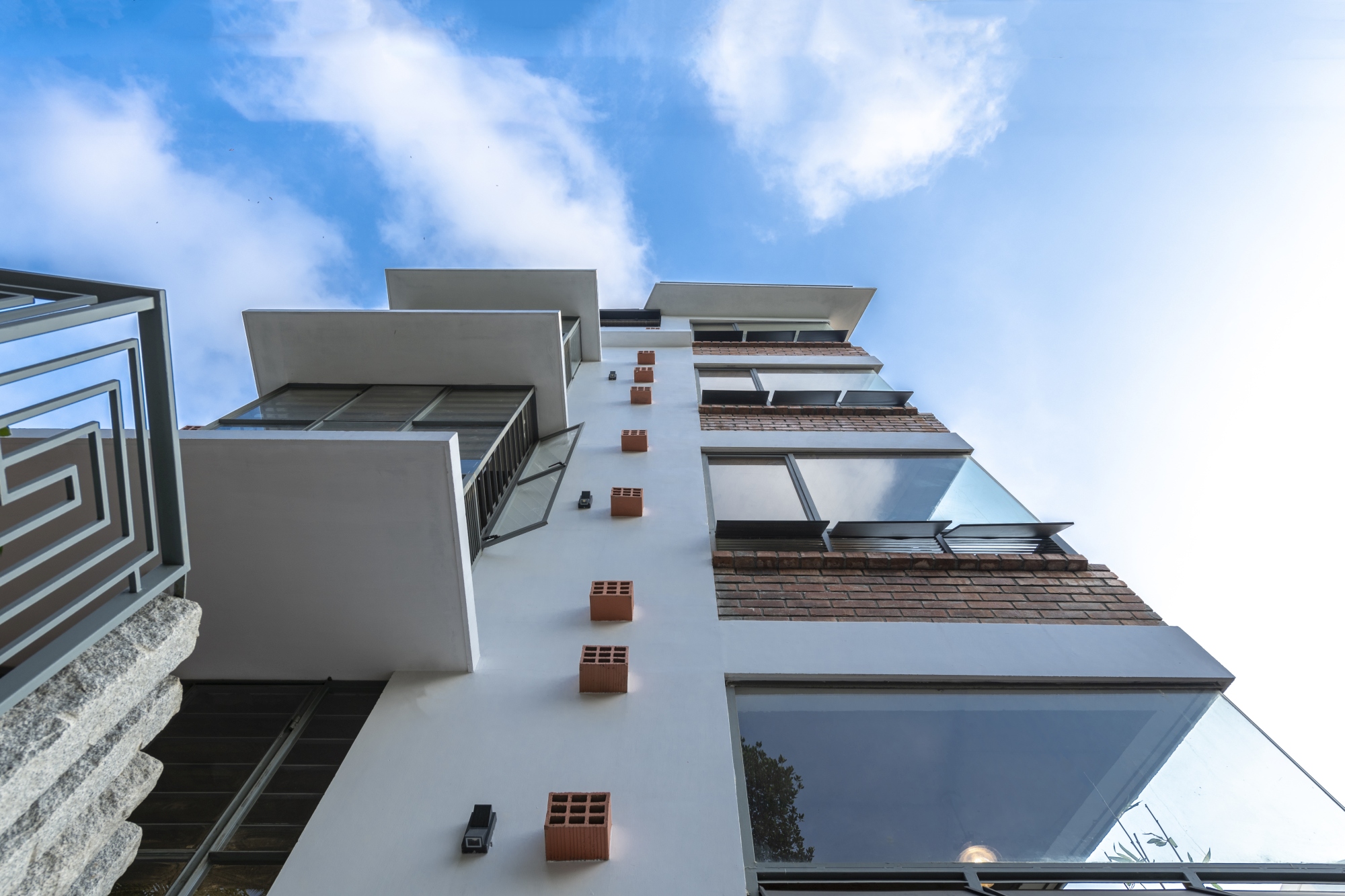 The multi-leveled residence in the urban outskirt nests 1500 sq.ft. on 870 sq.ft.(2 cents) land.
The core idea is to set staircase as an element of design; by achieving habitable headroom-height under each stair-landing making it functional to oblige all the room requirements, flanking extrovert volumes at different levels ensuring visual-connection between public spaces inside the house.
The right mix of the least carbon footprint, recyclable, natural materials and passive lighting and ventilation engages visual connection with the surroundings at varying levels complimenting its natural texture and colors to deliver an artful feel.
Light became the core idea for designing the building. The architect centralized the entire design around it which aimed at creating maximum space on the plot available and maximizing light penetration across the house.
Designed to cater to a small family, the spacial planning involves living, dining and bedrooms.
These included mini spaces like pantry for outdoor seating, indoor landscape, terrace gardens, open-to-sky seating and a covered car porch along with a barbeque space.
Project Facts
Built Up – 1500 square feet
Plot Area –2 cents (870 square feet)
Location : Calicut, Kerala, India.