Lakshmi Chand Singh
After having been trained as an architect at the Sushant School of Architecture in New Delhi, Lakshmi Chand spent a number of years practicing with design intensive multi disciplinary studios in the city before relocating to Singapore. She spent a number of years in Singapore as a project architect for projects that varied in scale from small residences to larger developmental work. During her time in Singapore, she was responsible for ensuring that projects and their constructional processes were of the highest international standards.
On returning to New Delhi, she started working with Rahoul Singh and is now a partner in the studio RLDA.
Lakshmi has also played an instrumental role in establishing Design x Design, a multi disciplinary platform, that promotes cross pollination of ideas among members of various design fields.
Her projects:
Atali Ganga Resort, Rishikesh
A ground breaking resort, Atali, 30 kilometers from Rishikesh on the banks of the river Ganga. Distinguished by its use of stone, reed and steel wire, the project abandons a commonplace aesthetic and other such iconographic elements to distinguish itself in favour of a building that draws its aesthetic from the means, methods and modes of its construction. The resort consists of a stone building that houses a storage facility on the lower level and a dormitory on the upper level, a veranda with a tensile roof that frames the surrounding mountains, a cafe and cottages for guests.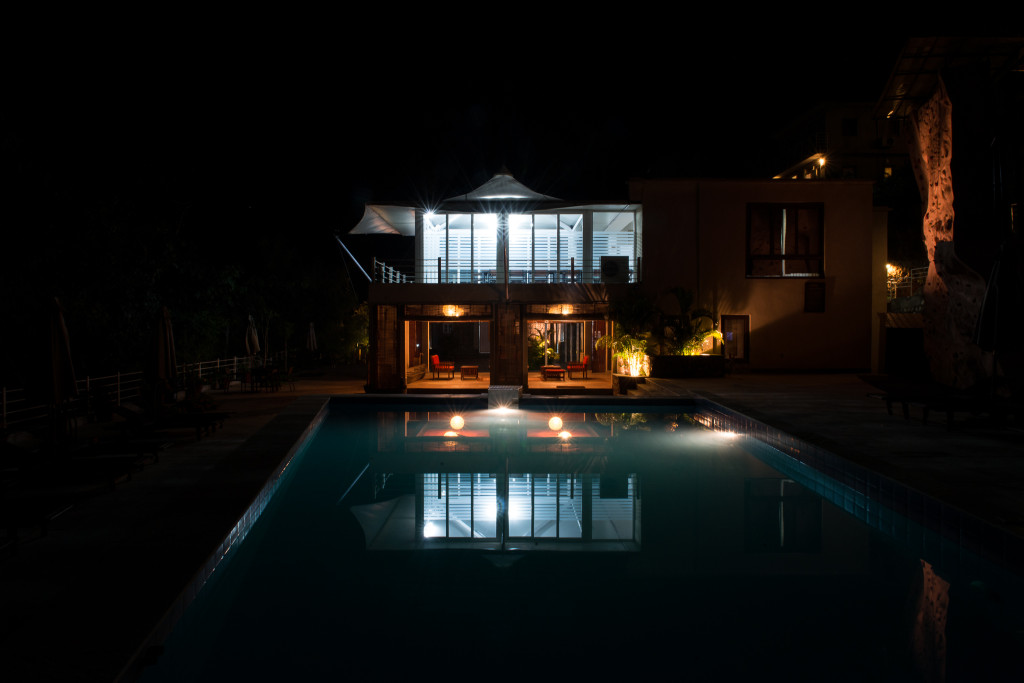 Read more about this project HERE.
Honeymoon Inn, Manali
Destination hotels at Manali, Shimla and Mussouri, that vary in size from 40 rooms to 100 rooms. Modern, efficient and associated with leisure, these hotels have restaurants, cafes, entertainment centers, business facilities and a variety of room options. The property itself is about 20 years old, RLDA Studio was brought in to give the place a complete makeover in the common areas as well as the bedrooms.