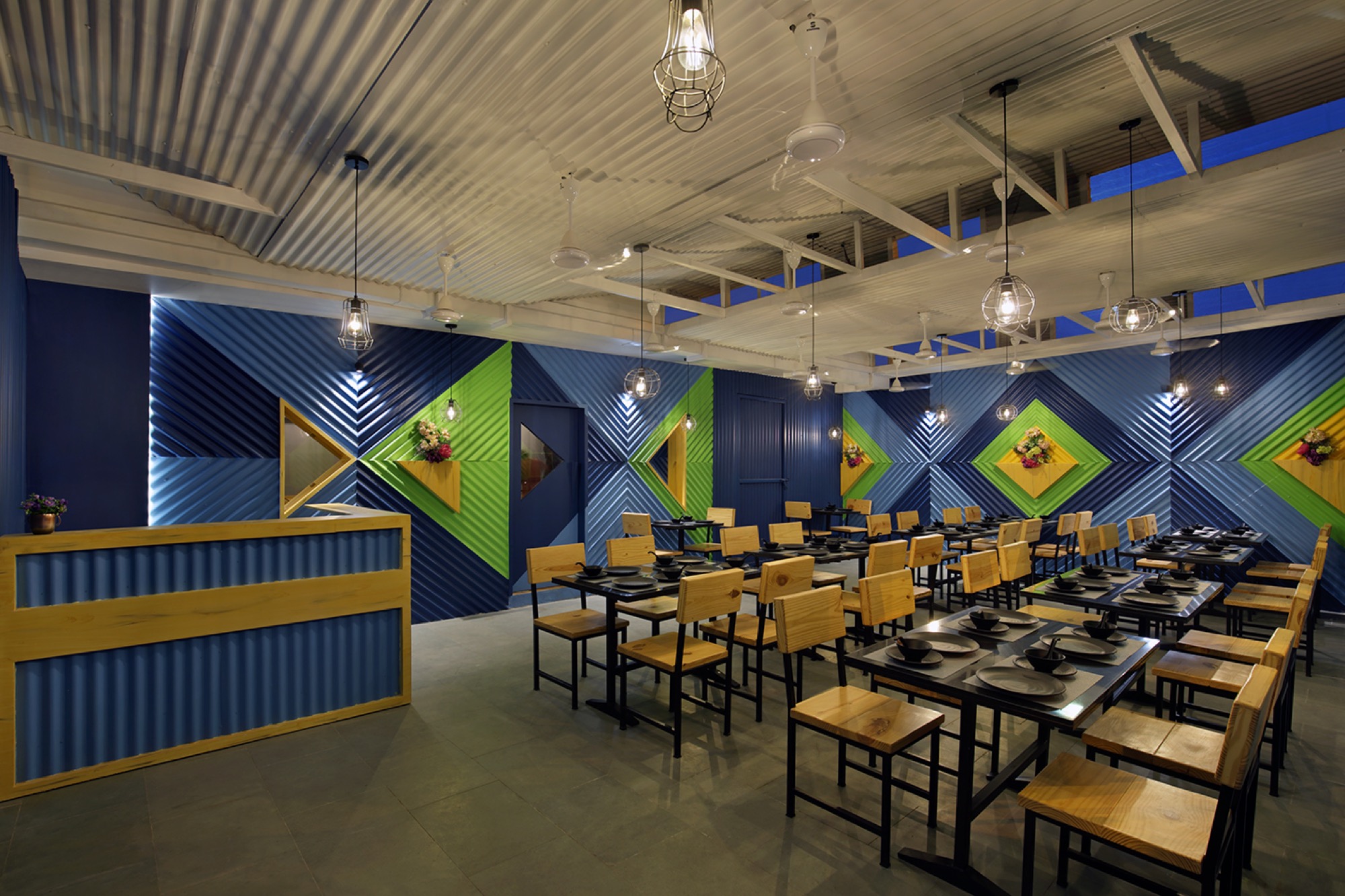 The client's rationale was to create a captivating space within the 1600 sq. ft. area that would serve as a restaurant with dine-in and take-away service. The aim of the project was to given a complete new experience to the diners of this 16 year old restaurant that had been shifted to a new location. The major criteria to keep in consideration was that the space was rented and thus the client insisted on developing a low cost design with the use of reusable material that would facilitate them to shift or expand in future. Client describes his personal inclination towards to a climatically controlled space with ample light and a moderate temperature inside the restaurant. All though, the client expressed many interests, he encouraged us to be imaginative and inventive while designing the restaurant so as to set up a vibrant, colorful and dynamic space that is appealing to any passerby from the front road.

Concept Note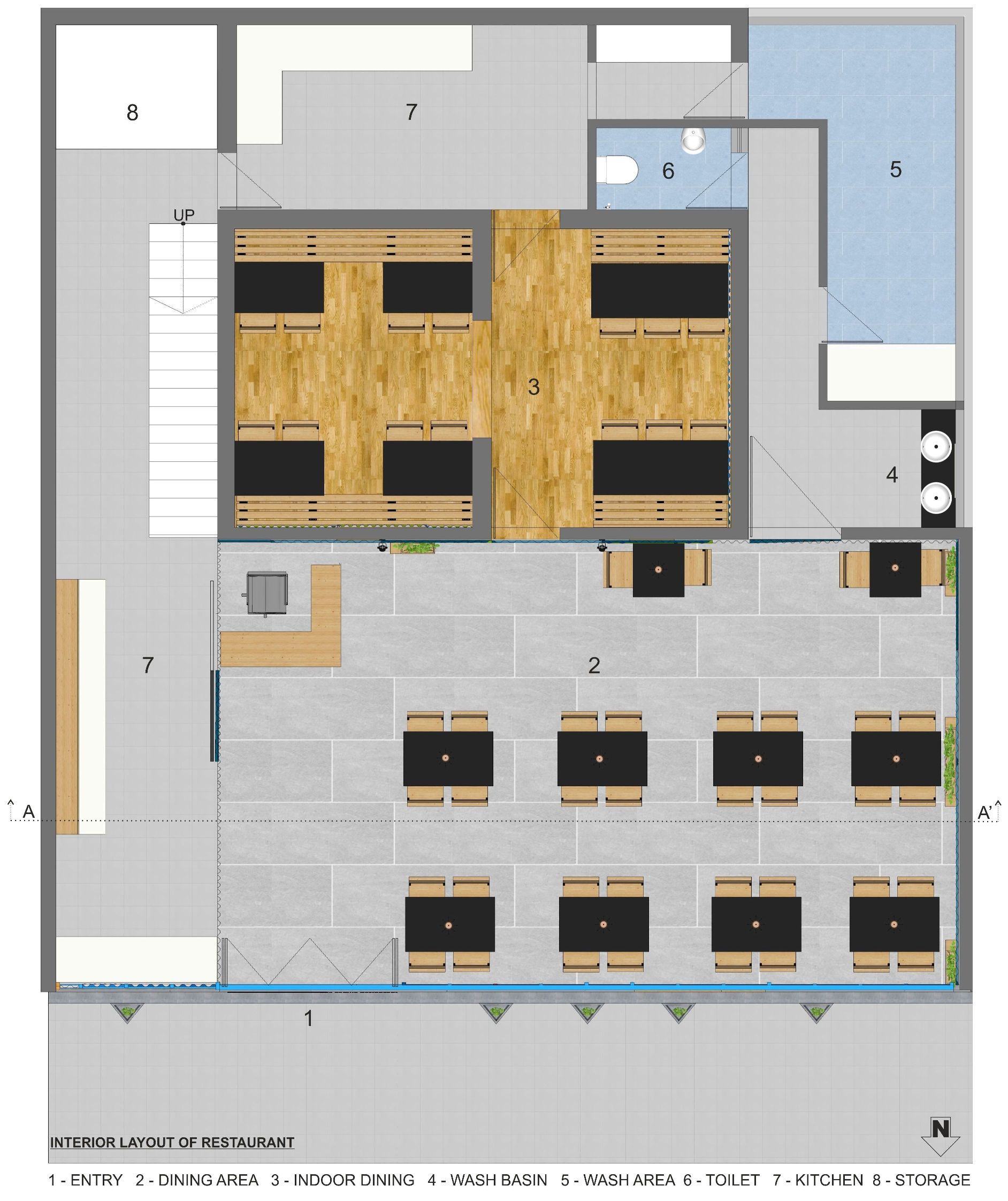 The first and most important basis of the layout was to allow maximum functional space utilizing that could support combined seating plans. The selection of the overall materials and finishes were made keeping in mind that the space was rented. Thus the entire process of selection was focused on low cost and reusable materials. To ensure a controlled climate inside the restaurant, number of alternatives for the roofing system was considered. Roofing material and insulation were thought for experiencing pleasant atmosphere in most cost effective way. Studying the climate and position of the sun throughout different months of the year, a north facing entry for the restaurant was adopted in order to minimize the heat conduction through the metal façade.
Design Process
The layout of a restaurant was worked up on contemplating factors such as operational work flow and various placement options that could provide communal dining experience. The design and development process involved understanding the clients' requirement, optimizing space utilization and maintain budgets while ensuring that the design remains focused on the target customers. Use of innovative material gave us a great opportunity to work with different joinery details and to play by overlapping materials. Also, according to the client's requisite, the graphical aspect of the design was given keen attention keeping the entire ambiance of the restaurant colorful yet light. Soothing temperature being one of the chief elements, a cavity in the roof was created. As an addition, waste thermocol was installed to create a low cost insulation that would minimize the heat transfer from the roof. The ventilation provided in the roof plays a significant role in the design as well as function by encouraging the hot air to escape from the top.
Drawings:
Project Facts:
Project title – keshav kutir Restaurant
Architect : Manoj Patel Design Studio
Completion Year : june 2018
Project Location : Vadodara, Gujarat, India
Design Team : Manoj Patel, Shivani Tamboli, Ajay Prajapati, Nirmal Arapada
Photographer : Tejas Shah
Text : Ruchi Mudkavi
Material : corrugated metal sheet