Location: Spituk, Leh | Year: 2020-Ongoing | Typology: Adaptive re-use
The Johnson house was built in the 1850s as a part-time residence for the then governor William Henry Johnson. Located on the fields behind the Spituk monastery it was built for Mr Johnson to stay during his yearly visits to Spituk to do the accounts of the monastery. It has been in use since then and its functions have changed through the years. A residence, a granary for the monastery and a tool shed for the farmer working on the land around.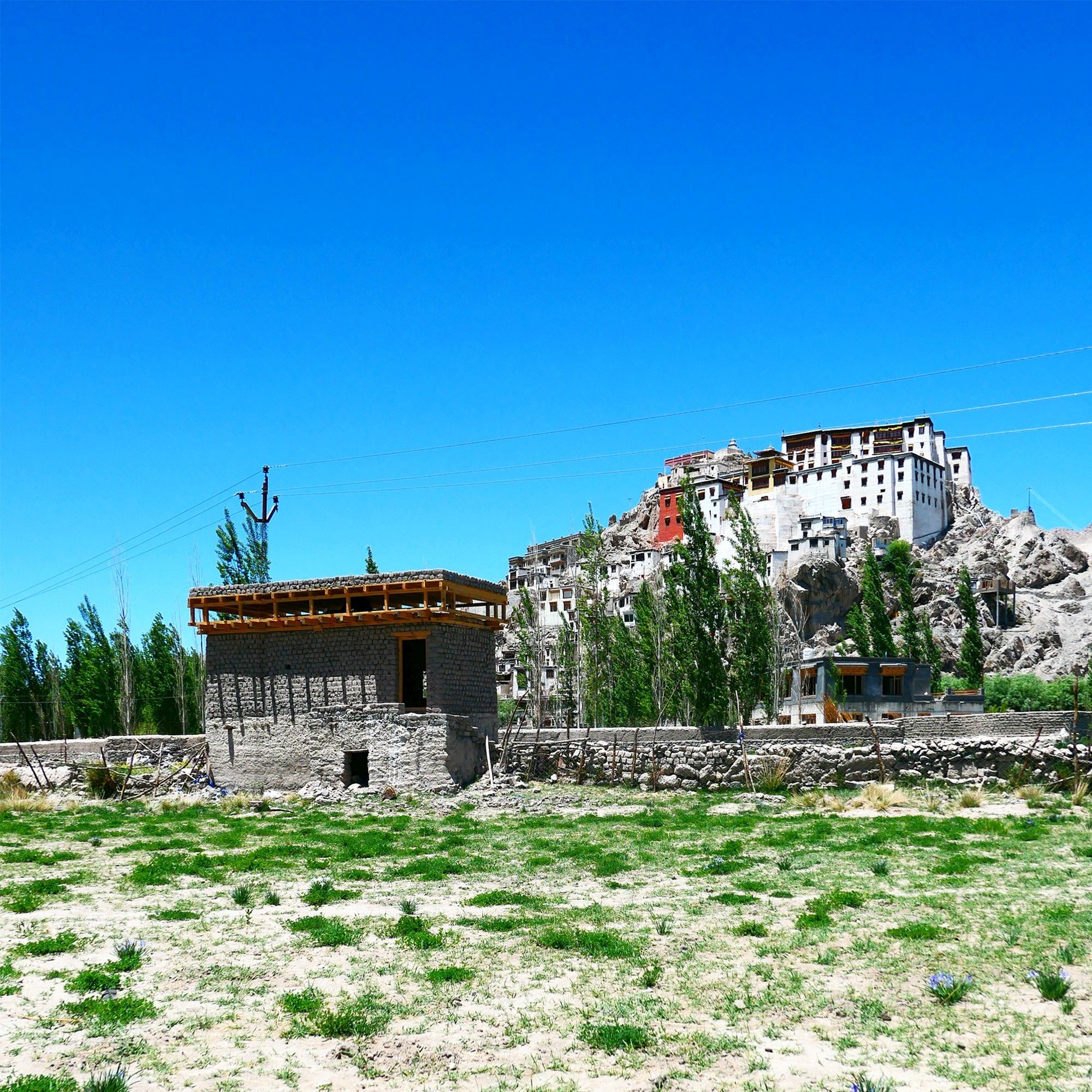 Johnson was a fellow of the Royal Geographic Society and a part of the Trigonometric Survey of India. His survey drawings of the Ardagh–Johnson Line, the boundary of Ladakh in the north and the northeast, including the entire Aksai Chin plateau and going up to the Kunlun Mountains. Later on, he worked as the governor of Ladakh.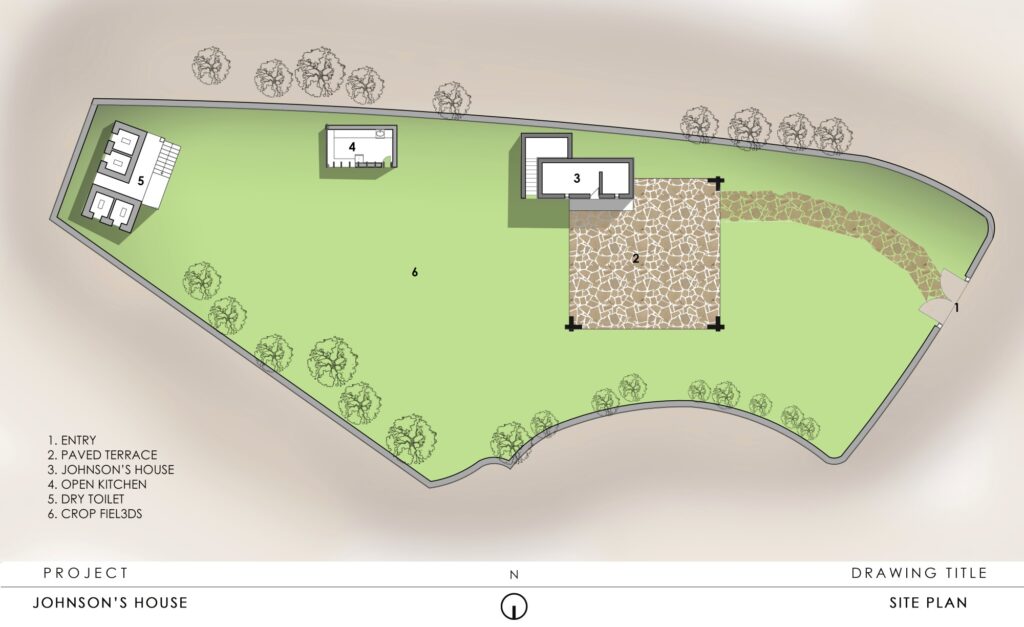 The Johnson house is a 2 storied structure built out of Sun-dried mud blocks, the western wall was on the verge of falling off, but it was redesigned to become a museum to house the works of W.H. Johnson on the first floor and a library on the ground floor. An outdoor kitchen and dry toilet were added. With the proposal to grow vegetables around the house, consumption, production and waste management become a closed loop.
The structure was redone using sun-dried bricks and lime over the existing external walls while keeping the positions of the windows the same. A ribbon window crowns the building to assist with lighting inside the gallery. Lime plaster blends the old and the new.
The intent was to restore a significant building in the near history of the region while keeping the essence of the original building.
Images
Architects: Sandeep Bogadhi, Nidhi Divecha, Javed Hanif, Nikita Pamarti