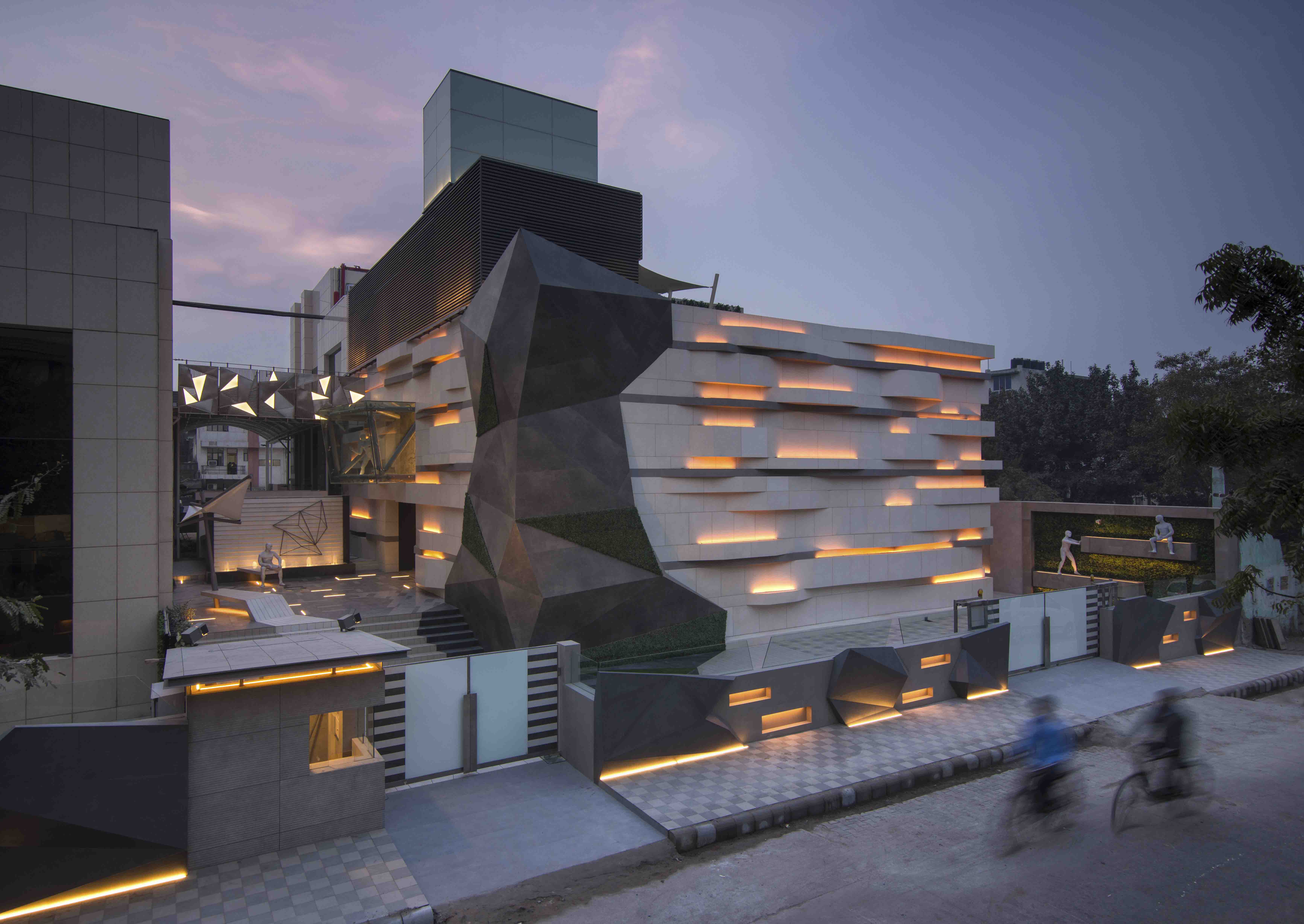 Text by Spaces Architects@ka
The project came along from a client who had passion for their work over three generations in the tile industry. They wanted their showroom to be a museum in which they would showcase the tiles as their beloved possessions.
So the objective became rather to create a museum cum experience centre where people would spend hours to look, select and know about the kinds of tiles available in today's market.
Also the goal was to showcase the application of tiles to its extent. The tiles were tested to its limits by using it for every possible application, in the floor, walls, ceiling, hanging elements, artefacts, sculptures, furniture and even lighting.
Exterior
Interiors: