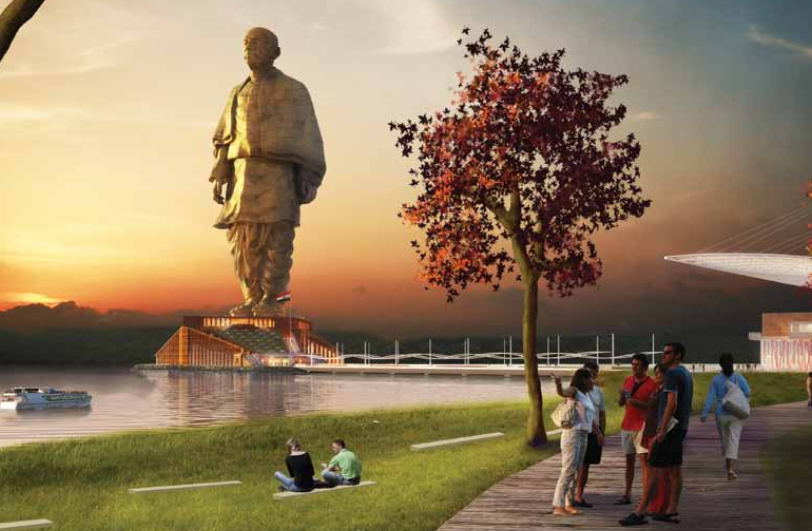 Statue of Unity – Text and images from the research paper:
Logistical and Structural Design Challenges of the World's Tallest Statue
Authored by
William Howell, Project Manager &
Jairam Panch, Vice President & Managing Director, Turner Construction;
Mandar Nadkarni, Associate Director, Meinhardt;
James Wisniewski, Senior Associate Architect, Michael Graves & Associates
---
Under the members of the Executive Committee of Sardar Vallabhbhai Patel Rashtriya Ekta Trust (hereinafter referred
to as "SVPRET" or "the Trust") a plan was implemented to construct a memorial site including the world's tallest statue
commemorating the Iron Man of India, Sardar Vallabhbhai Patel. To initiate the design and construction, a joint venture (JV )
team was selected in 2011 for combined design, and project and construction management (PM-CM) services. The JV team
included Turner Project Management India Pvt. Ltd, with Michael Graves and Associates as the architects, and Meinhardt India Pvt. Ltd as the multidisciplinary engineers. The project comprises the 182-meter tall statue of Shri Sardar Vallabhbhai Patel, a 3.5-kilometer highway connecting Sadhu Island to Kevadia, a hotel, a convention center, a memorial garden, and a Visitor Center.
"The key challenge of the structural design was to determine a structural system that could minimize large and undesirable movements inherent to the structure due to the shape and slenderness of the statue's core, as well as adequately resist loads due to gravity, wind, and earthquakes while still allowing the legs and feet to be seen."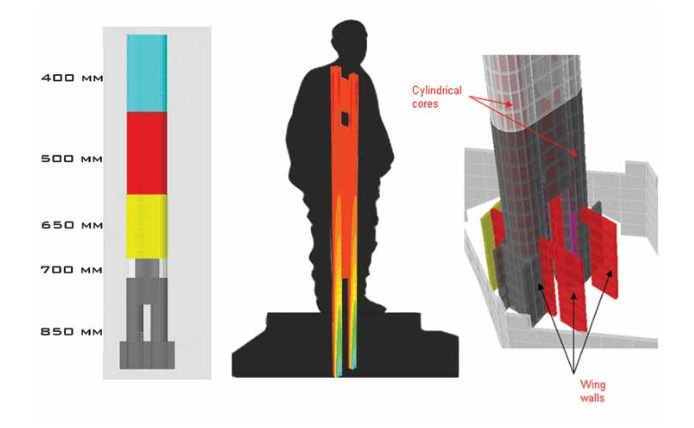 Full research paper below:
[wp-embedder-pack width="100%" height="400px" download="logged-in" download-text="Download" attachment_id="24379″ /]