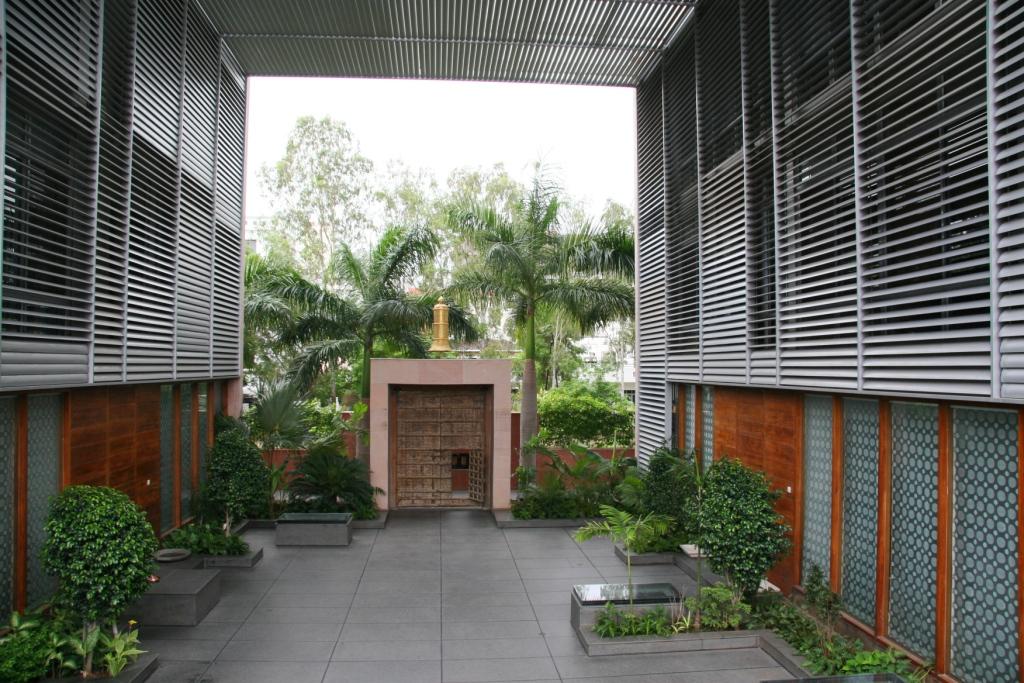 India House, is an architect own residence; studio, guest house and an art gallery on a 1000 S.M. urban plot. In order to block noise from the main arterial road, a sandstone "wall-like" façade enclosing an inward looking building, courtyard house was designed.
The road facing sandstone facade is embossed with 78 hand carved emblems of all beliefs and religions reviving fading crafts of the country. A sequence of forecourts with rescued palm trees, and lotus pools control climate, security and privacy. The front promenade leads to the sandstone "portal" that frames a 17th century Mogul wood door leading to the atrium focused on a Shiva statue. Composed of three equal sized volumes, with the middle volume left open as the atrium courtyard admitting sunlight and breeze, the atrium is the core breakout space to fifty creative people catalyzing communication, inspiration and interaction. The atrium transforms into a vibrant party plaza for music, dance and discourses.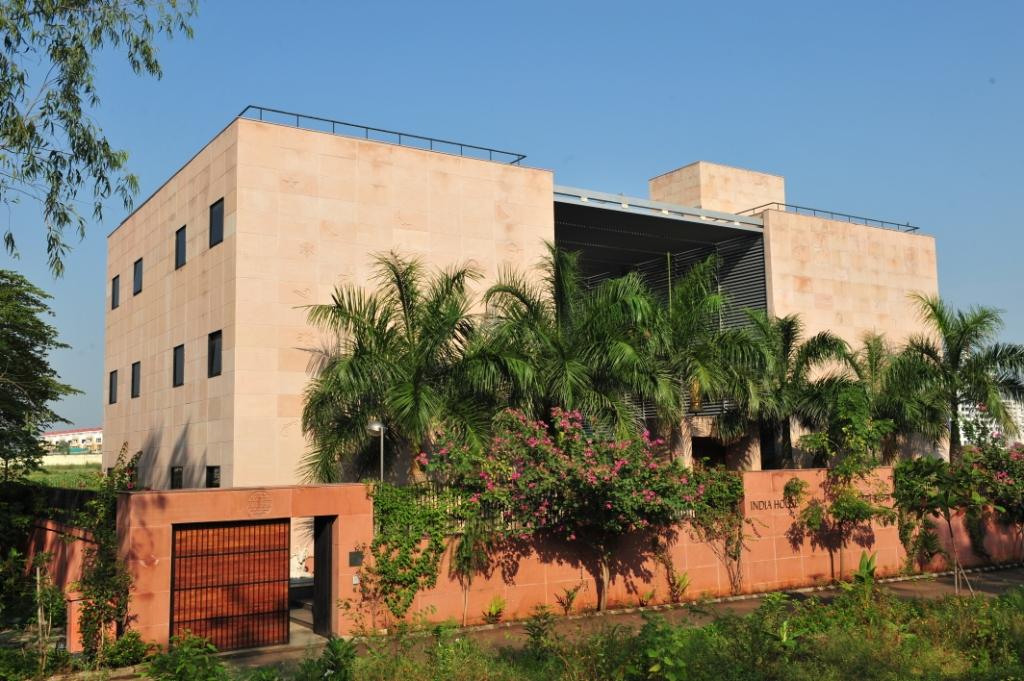 Contemporary louvers spanning across the atrium were inspired by mimic traditional screens, or "jaalis," to control light, breeze and privacy within habitable spaces. The integration of vernacular ideas, and thoughtful design, optimizes use of natural north studio light and reduces the primary energy consumption. Double height spaces inter-link the reception with the lower art galleries and in the residence the formal living areas with the library and on up to the roof terrace acting as an exhaust chimney!