The project for a couple in their late 50's is located in Panshet (outskirts of Pune) overlooking the Panshet and Varasgaon dams.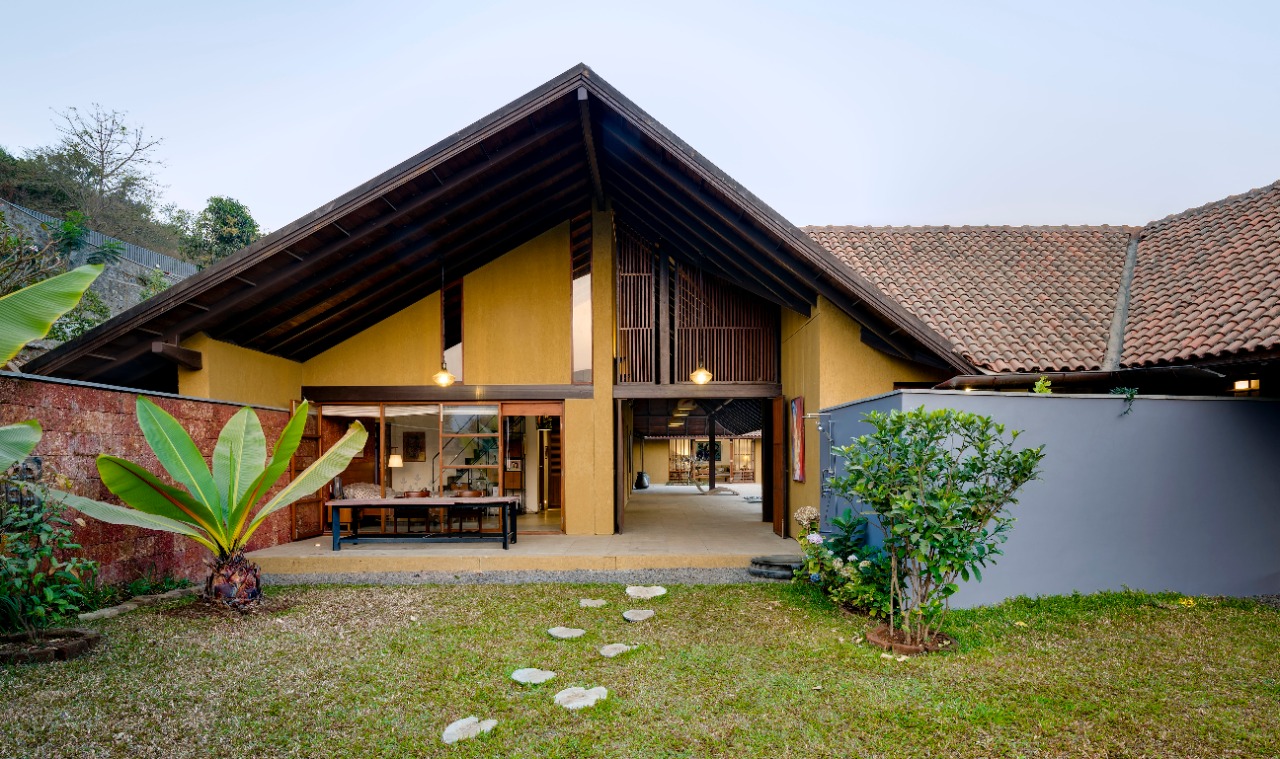 The site is steeply contoured and access to the site is from the top with the view in the background. The house is located primarily at one level with only one guest room tucked below the living room verandah.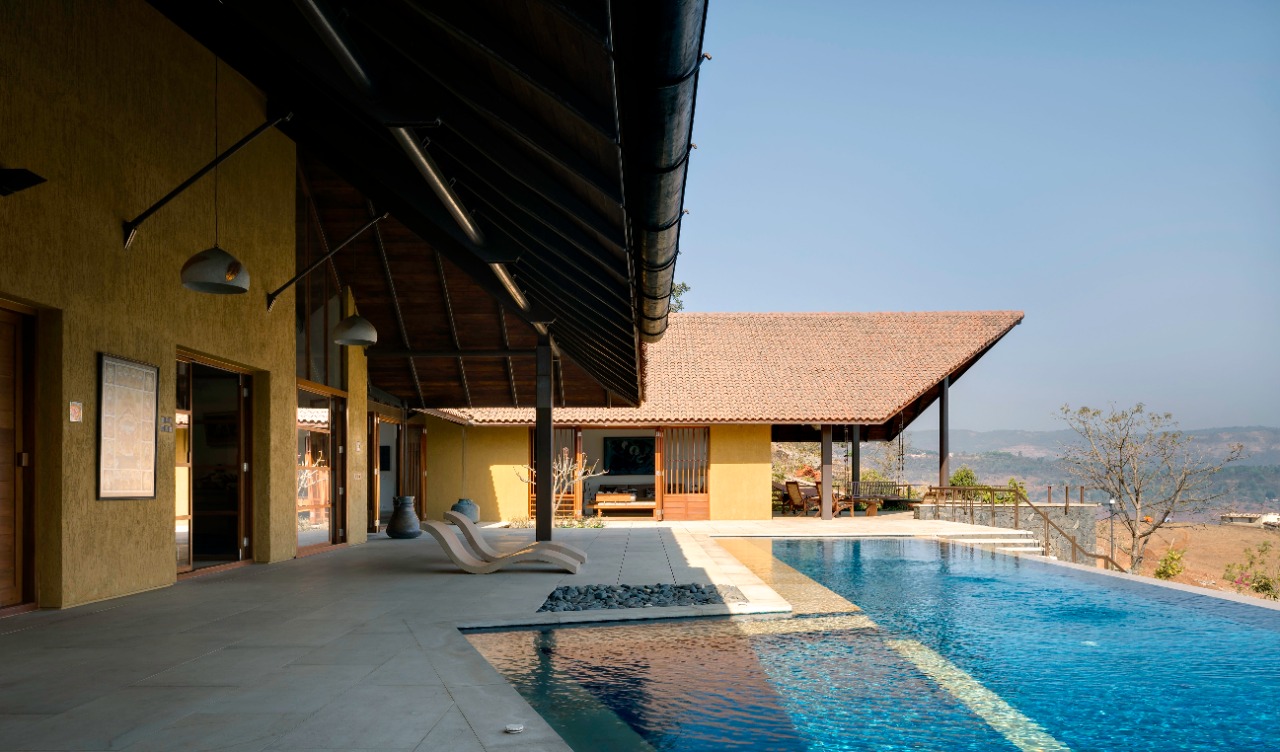 The living, dining and kitchen are distinct spaces each having their own character and along with the sleeping rooms are organized around a stone deck court and infinity edge swimming pool.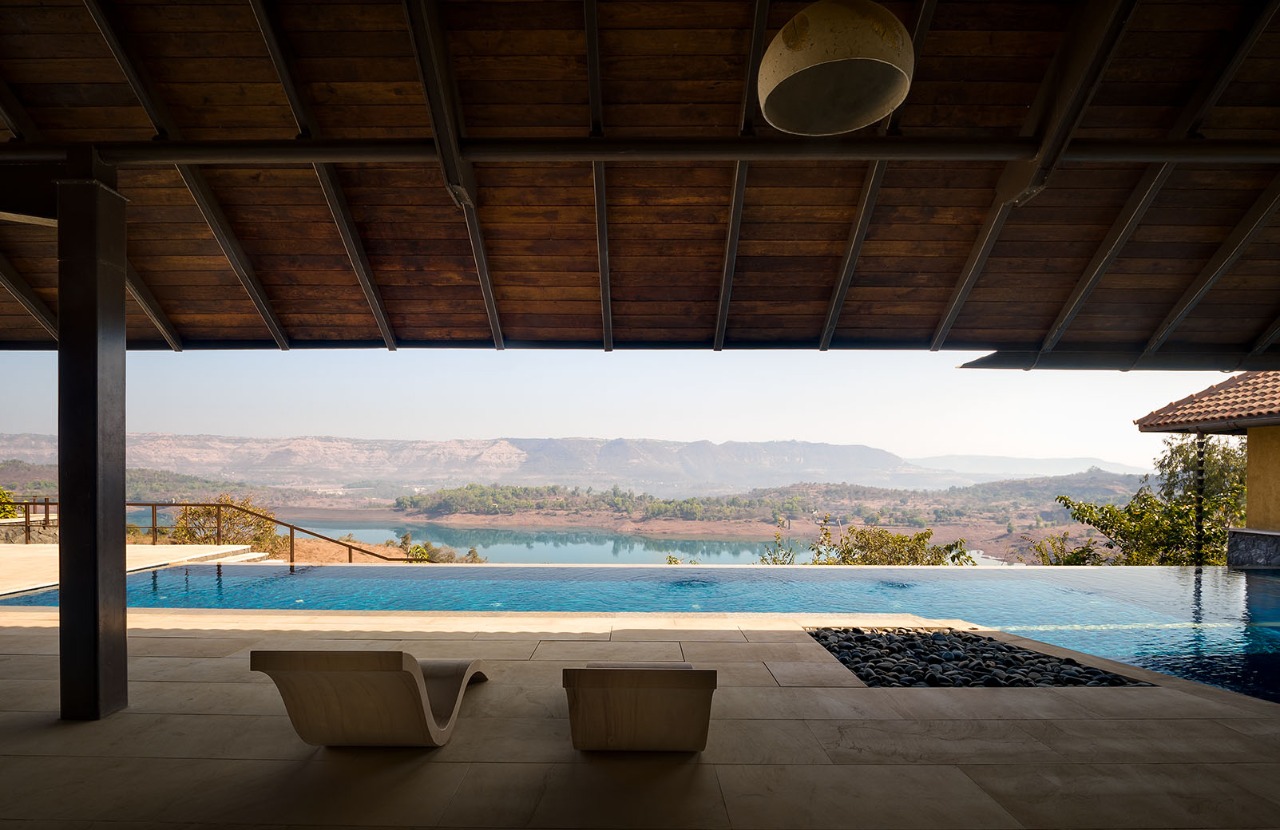 Landscaped terraces and light courts help integrate the built volumes with the land. A red laterite wall is the constant feature along the light courts as one moves from the parking through the house to all bed rooms and acts as a backdrop.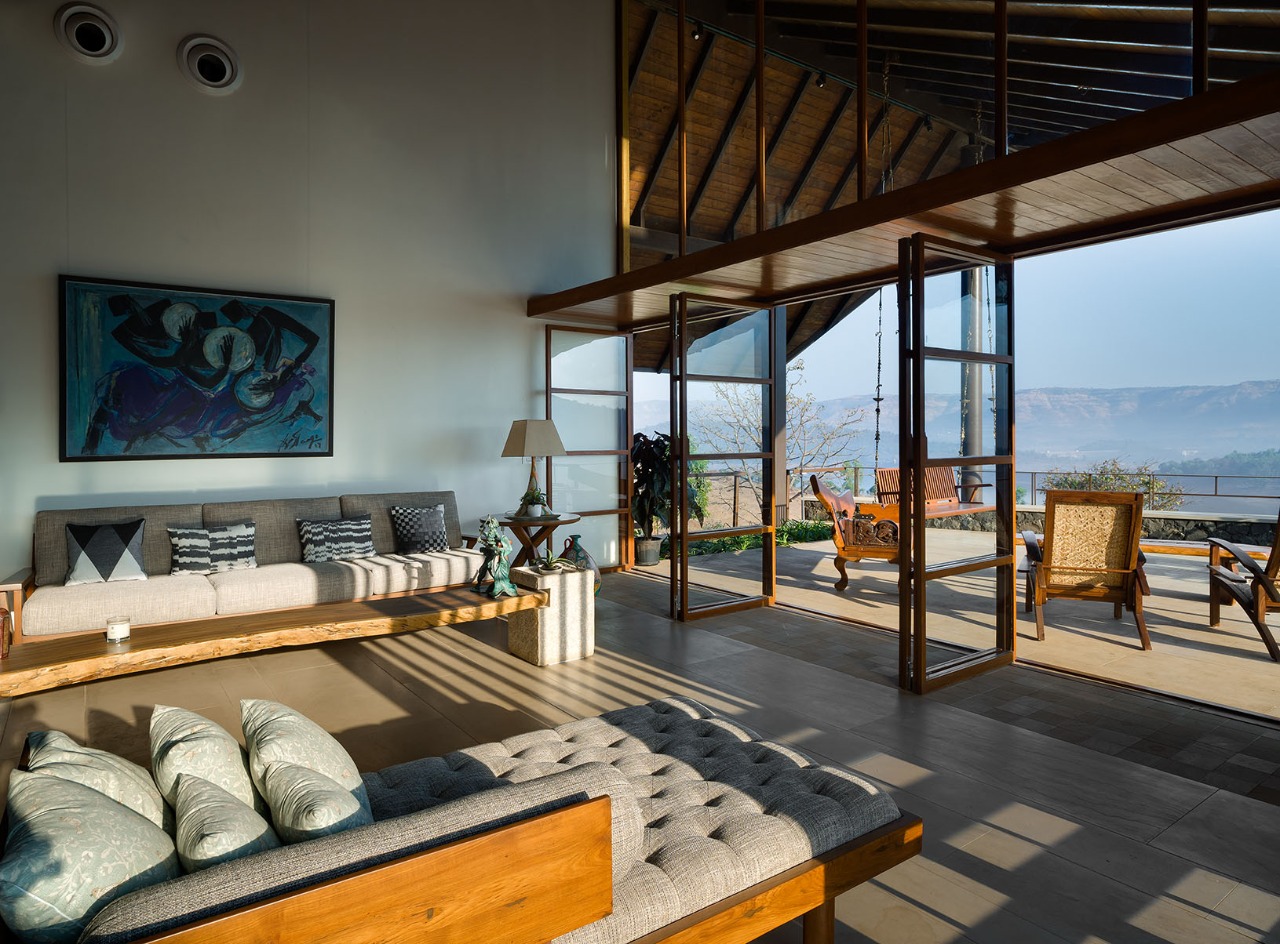 The house sits on a black basalt random masonry base over which the roof casts deep shadows onto the plastered surfaces.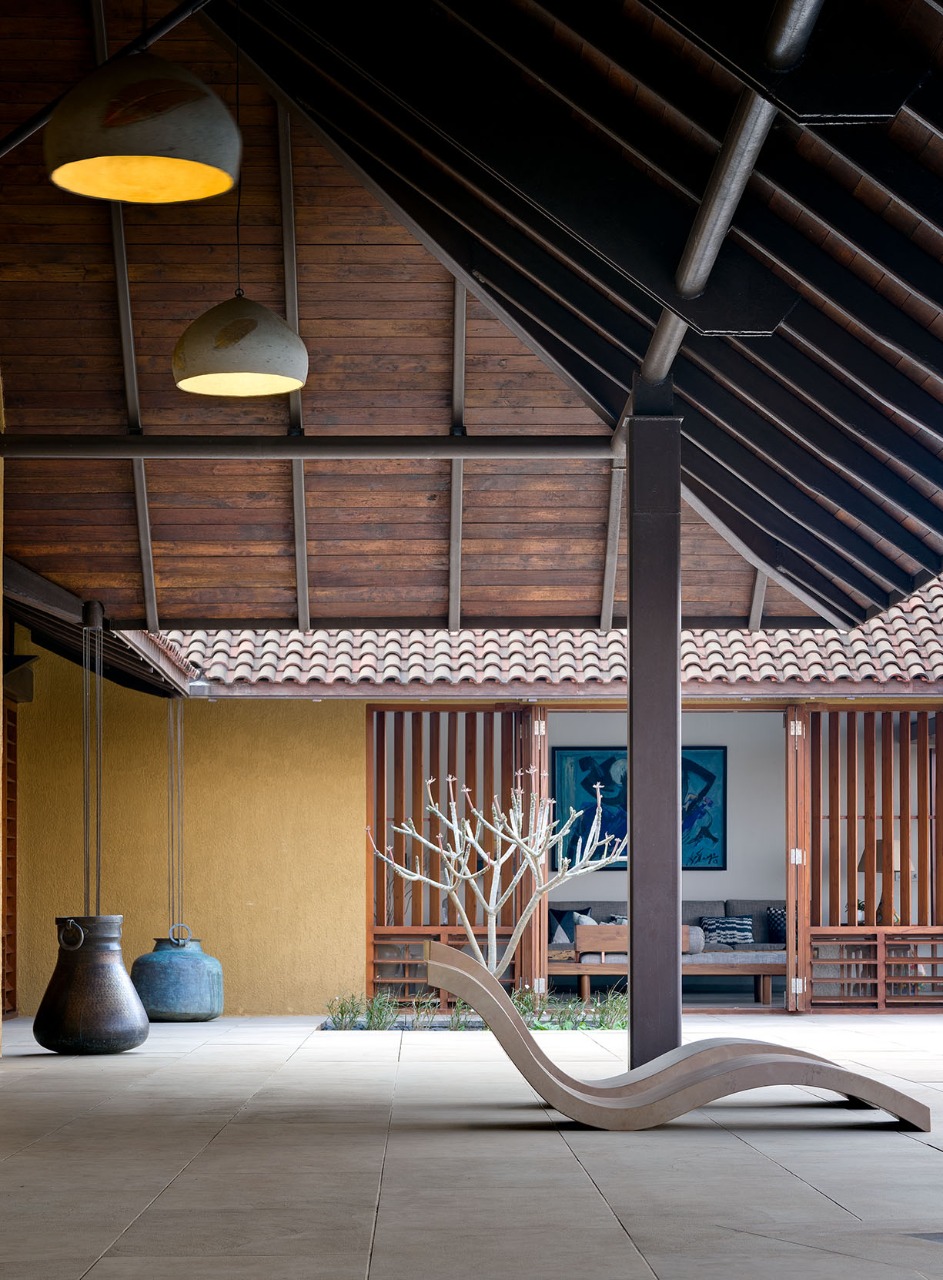 A white sandstone in varying textures is used as a flooring throughout the house and integrates the interior and exterior of the house through the stone finish.