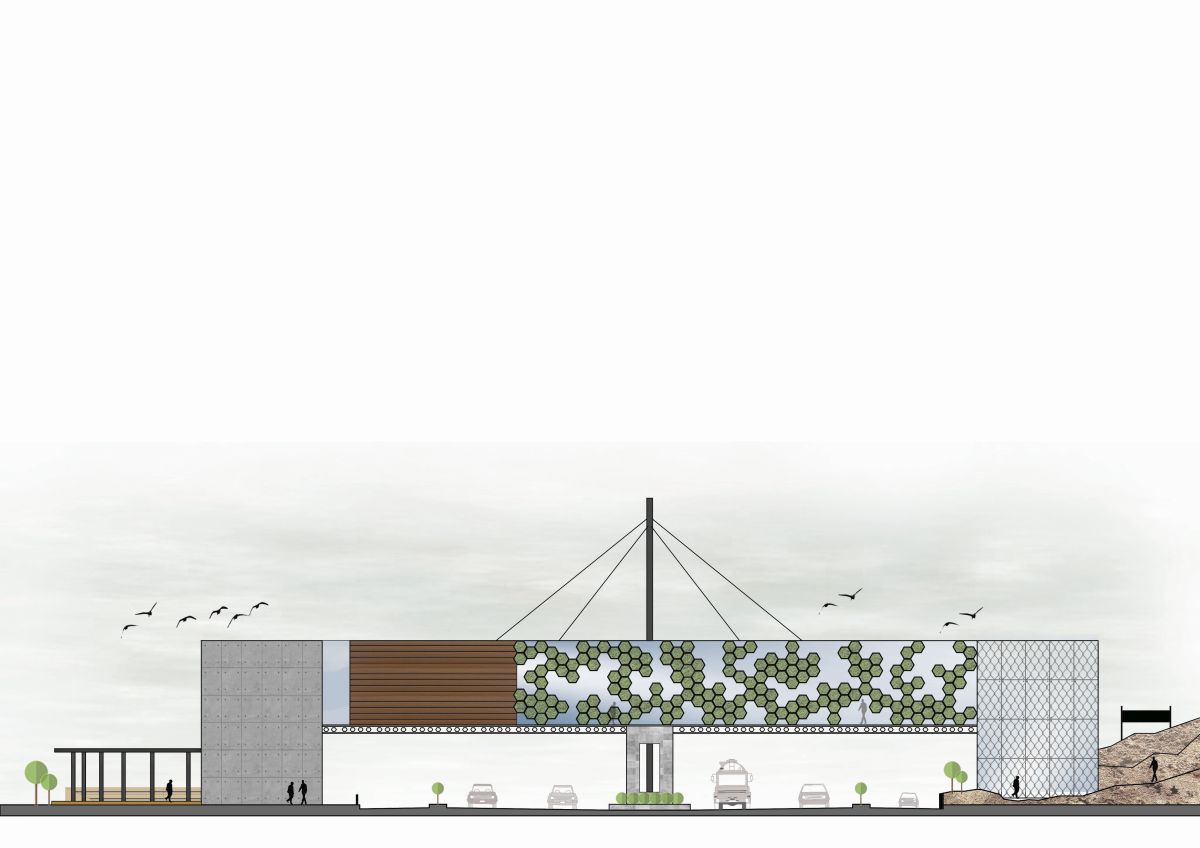 The stirring proposal of Highway Bridge Restaurant was conceptualized by Parag Singal Architects. The idea is to build restaurants over National Highways that can be accessed from both sides of the road. Located on the center of the highway, it is almost impossible for the restaurant to go unnoticed by motorists. It offers more visibility to the restaurant and makes it easier for the traveler to spot a place for refreshment, hence creating a win-win situation.
The proposal consists of a restaurant, café and retail area along with their auxiliary services that span over NH 1 at various intervals. The retail area shall be used to promote and sell local art and craft of the respective regions. This will not only promote local artisans but also showcase the diversity in art and craft among different regions of India.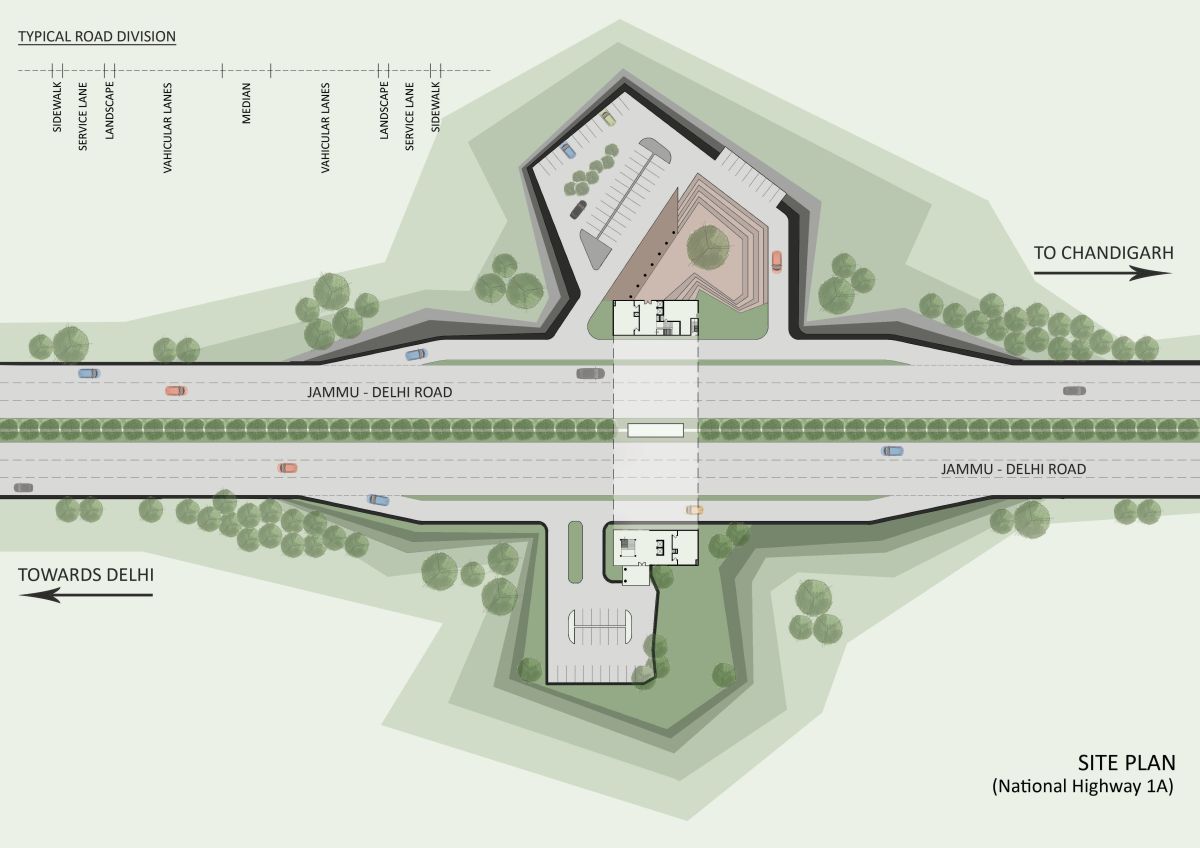 The facade portrays a strong concoction of the bold materials like exposed concrete and steel with soft materials like wood, glass and natural green. The built form is supported at both ends and also the central RCC support with hexagonal perforations and green. The cable support system strengthens the built form and enhances the overall aesthetics of the building by adding an iconic factor to it.
A Syntax of Green Hexagons & voids define our front façade. These are proposed to be live green surfaces with drip irrigation system which further create a local climatic zone in open/semi-open areas. The semi-open strip in the front acts as a visual as well as climatic barrier. These factors in turn help in reducing the load on air-conditioning of the building- a sustainable approach to design.
Drawings –
Project Facts –
Project Name: Highway Bridge Restaurants
Architecture Firm: Parag Singal Architects
Firm Location: C-182, Lower Ground, Greater Kailash-1 New Delhi-48, India
Completion Year:  Unbuilt/Proposal
Project Location:  NH-1, India
Lead Architects: Parag Singal