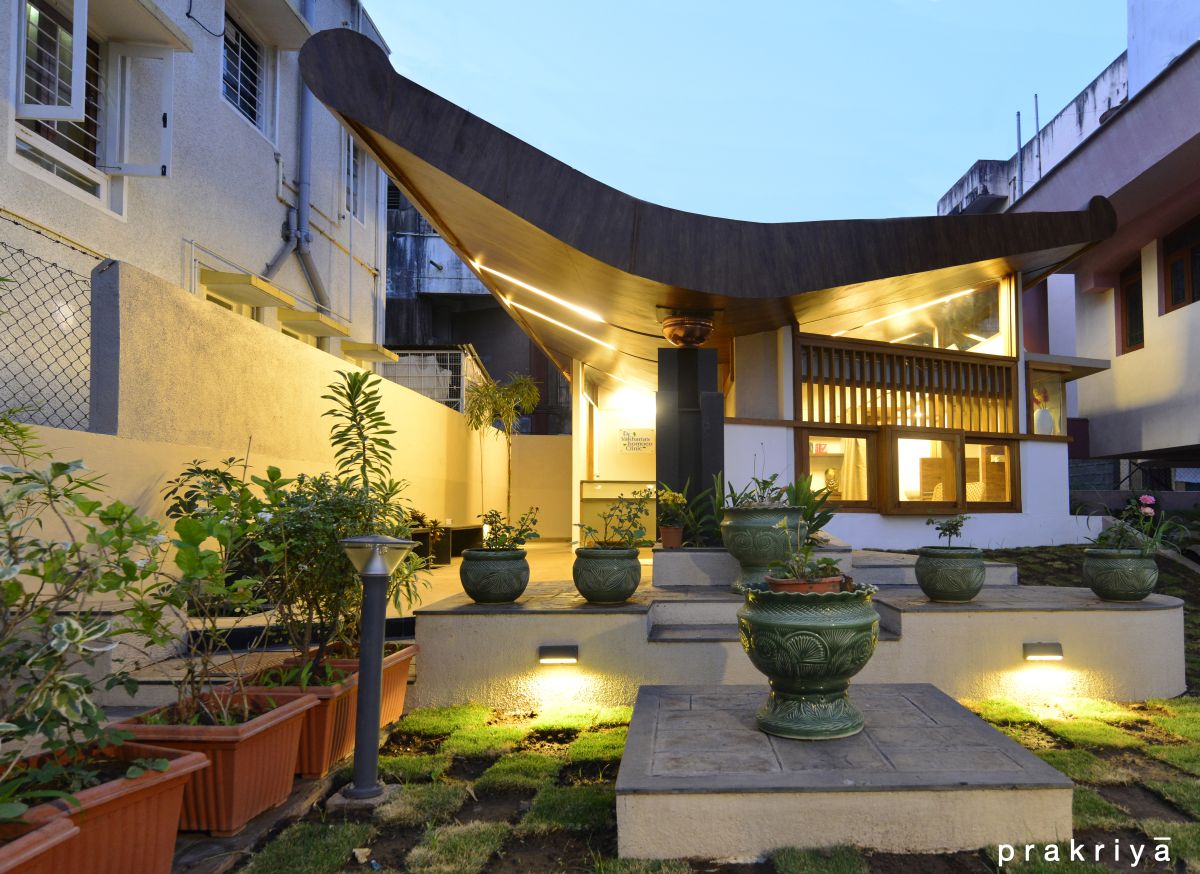 Homoeopathy therapy begins with detailed counseling with the patient. The doctor tries to deeply understand, listen and study the patient's history. This examination includes questions regarding physical mental and emotional state of mind, live circumstances and any physical or emotional issues the patient it going through. From this session the homeopath analyses the body type lifestyle and chronological episodes of the patient's life. This initial discussion can sometimes be long and very tiring for the patient.
A tranquil clinical environment would definitely aid to relax the patient…' this served as the design brief from the Doctor, also the client.
This clue directed the thought process towards designing an informal, serene space for counseling. A Gazebo in a Garden was the initial design inspiration. The site challenge was developing it with variable focal points, multiple users, creating an identity within the surroundings and integration of interior spaces with the landscape. The client's requirement along with the opportunities onsite permitted for establishing an architectural framework for the design development.
The site context allowed having a foreground for the building that allowed for maintaining the views and control from the existing adjacent house. The structure was intentionally planed to be tucked half inside the ground to reduce the overall scale of the built form and integrate it with the landscape.  The foreground allows the patients to engage in a small transition walkway walled by dense shrubs before entering the clinic. Elements like the water cascade, the steps around it, the mound, the bench and the rose garden are designed as focal points and revealed to the patients at different points of transition and long waiting hours.
The foreground allows the form of the building to be appreciated at a human eye level. The pavilion has a steel main structure and waterless construction; dry brickwork infill walls are used to form an inverted umbrella u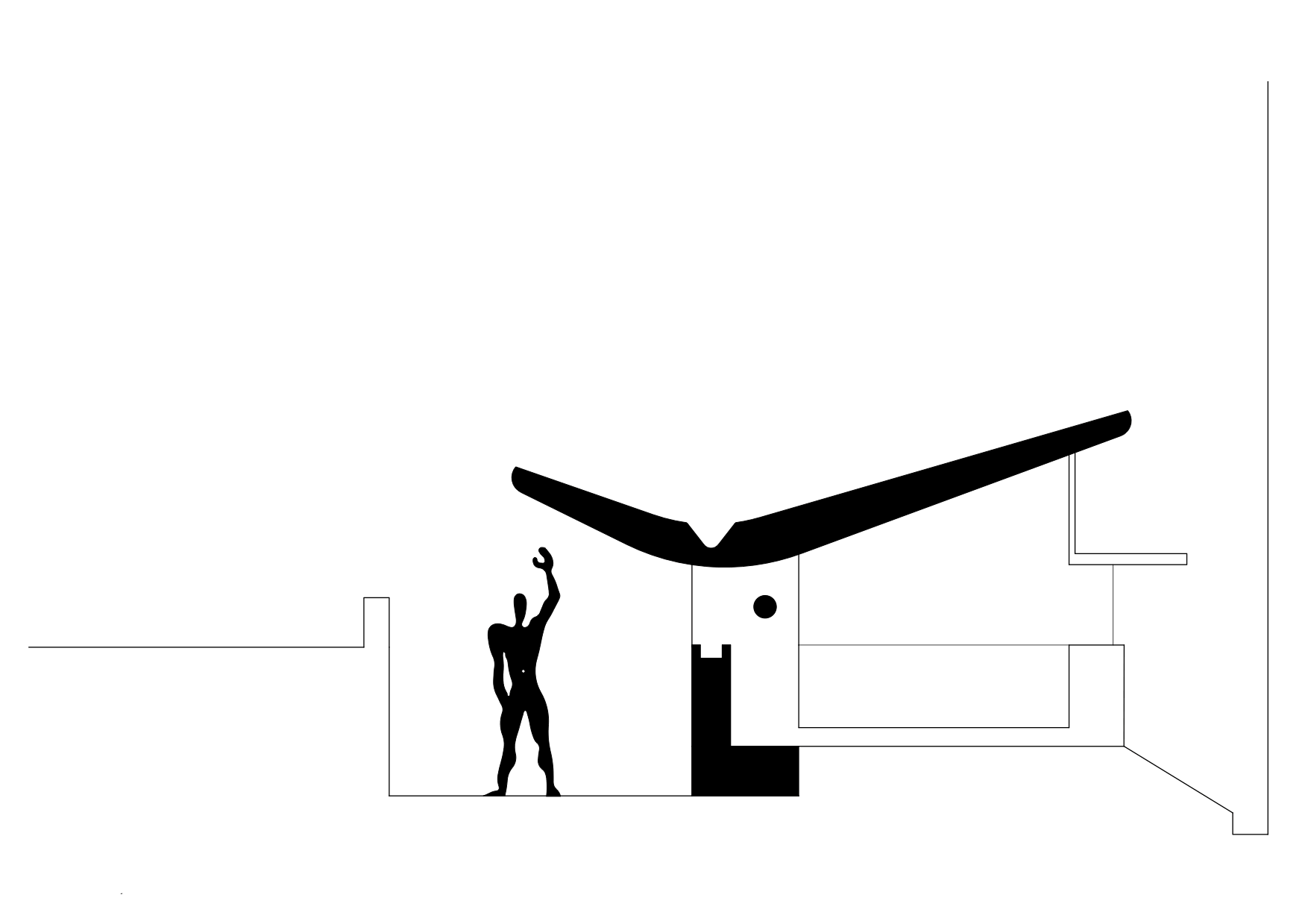 sed for rainwater harvesting. This also allowed the building to establish an identity within its disorganized surrounding. The structural system was used to allow fast construction and future reuse of building materials. The volumes derived due to the inverted roof with its central wall support address different functions. The semi open space with the waiting area is a taller & a narrow volume. This is accompanied with the three-part window to scale down the space. The internal ambience of the clinic is planned to tone down the glare from outside. A suitable material palette, visual harmony and a visual connection with the outside Garden is established. The envelope is divided into three parts. The upper portion with a transparent glass served the dual purpose of filtering the light as seen in churches and allowed to give the roof a floating feel. The middle part has a window for ventilation and visual connection.
This project is an attempt where architecture could be a platform to heal the patient.
More Images:
Drawings
Project Facts
Project Name – Gazebo in the Garden : The Homeopathy Clinic
Architect or Architecture Firm – Studio Prakriya
Contact Email – [email protected]
Completion Year – 2018
Built Area (m2 or sqft). – 450 Sq.Ft
Project Location – Satara, Maharashtra, India
Photographer – Nachiket Gujar
OTHER TECHNICAL INFO