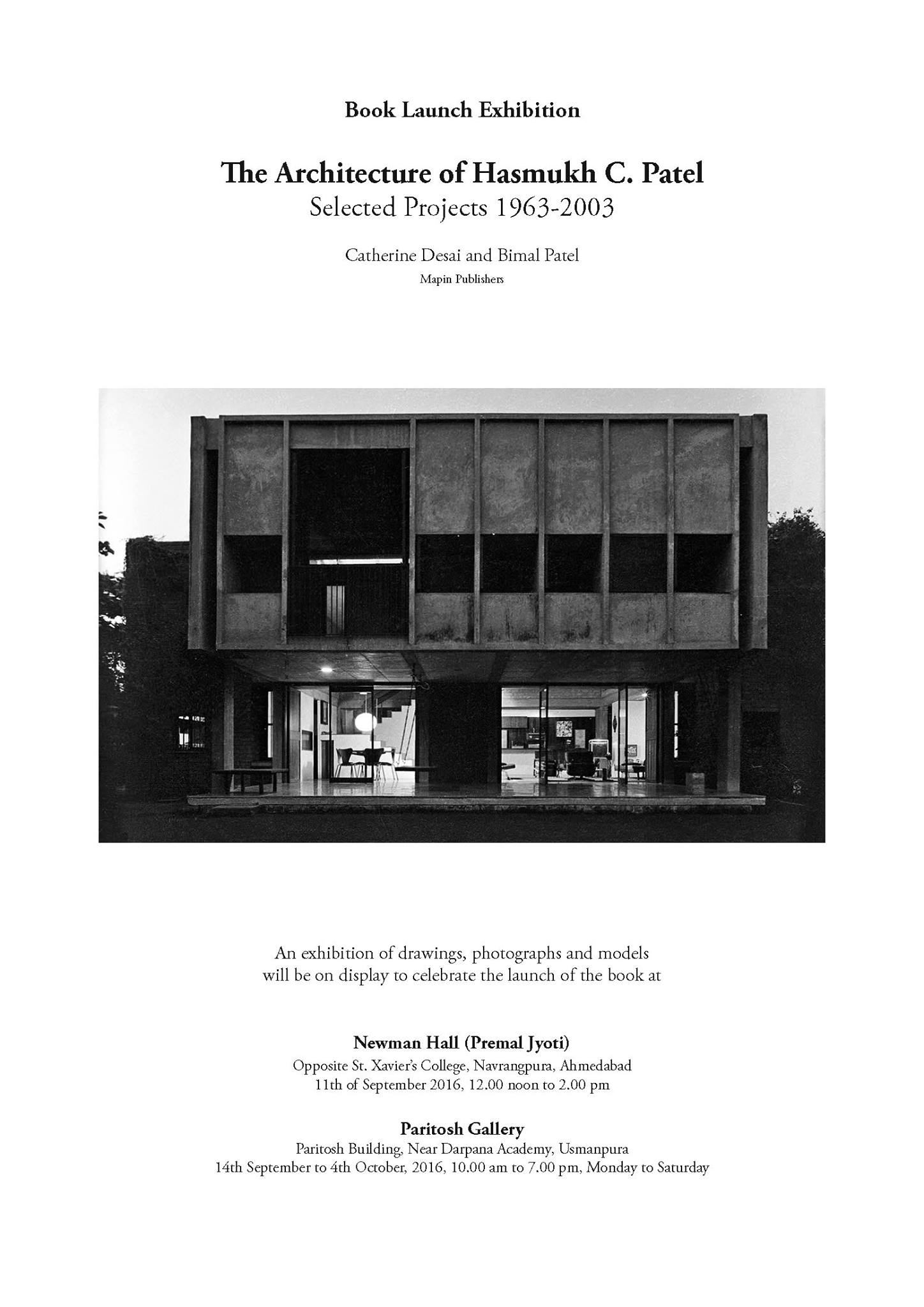 An exhibition based on the book – 'The Architecture of Hasmukh C. Patel: Selected Projects 1963-2003', authored by Catherine Desai and Bimal Patel will be held tomorrow, 11 September at the Newman Hall (Premal Jyoti) from 12pm to 2pm.
Hasmukh Patel was among the group of people who have nurtured CEPT in its infancy. He started as a visiting faculty in the 1960's while setting up his practice and served as Hon. Director, School of Architecture from 1972 to 1982. He also headed the Centre for Environmental Planning and Technology (now CEPT University) as its Dean from 1978 to 1983.
The exhibition, which showcases his significant projects between 1963 and 2003, will continue at the Paritosh Gallery from 14 September to 4 October from 10 am to 7 pm.