Post-Independence India led to Liberation and Freedom. This meant political freedom from the British but also meant liberation from the shackles of the rigorous Colonial order. India moved consciously to adopt the international style and, as the world had moved away from classical genres into modern architecture, so had India in 1947, decided to discard the past and welcome the new opportunities that Independence had to offer. Thus began the era of modern India through the buildings of Corbusier and Louis Kahn.
We may have enjoyed political freedom but, this international style was perhaps an imposition of another kind – one that gave rise to nameless and faceless and characterless urban typologies.
Learning from the masters, Doshi and Correa paved the way for a new breed of indigenous architects who replaced the word 'imposition' with 'influence'.
These new architects had the freedom to choose what context they would reference as well as the manner in which they would be responding to it – literally, or subtly.
This could be the freedom today for Indian architects post-independence.
---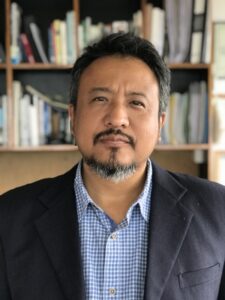 Author
Prashant Pradhan is the Principal Architect of Gangtok-based Prashant Pradhan Architects. He is a graduate of CEPT and has done his post-graduation from the Berlage Institute, Netherlands. He has spent time working in offices in Amsterdam and New York and has also taught at the City University in NYC.