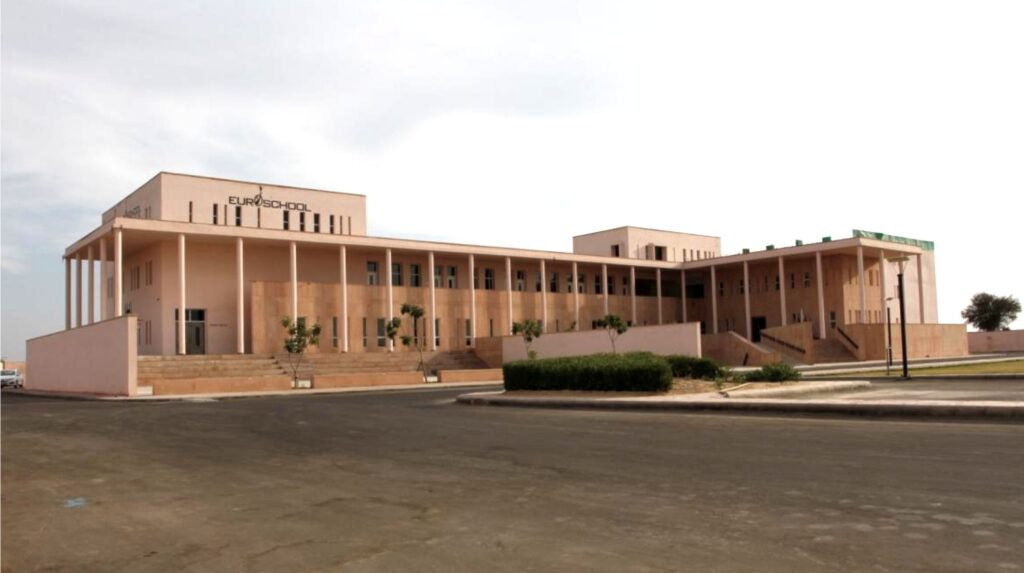 Euro School, Jodhpur, designed by DesignWorks.
This high school campus is located in Uchiyarda, just outside the city limits of Jodhpur. The school has a small kindergarten-primary campus located in the city which we designed in 2009, and this is a larger extension to that. The site is about 3.5 acres and can be accessed through a small connector from the Jaipur Highway. The connector then leads to the larger expanse of the site which is largely rectangular, even terrained and devoid of any vegetation. The brief had four broad requirements. First, to design a school that would bring delight to students and teachers. Second, to create a good balance of academic, sports and co-curricular amenities. Third, to design a campus that could develop in phases and fourth, to ensure that the school is responsive to the local climate.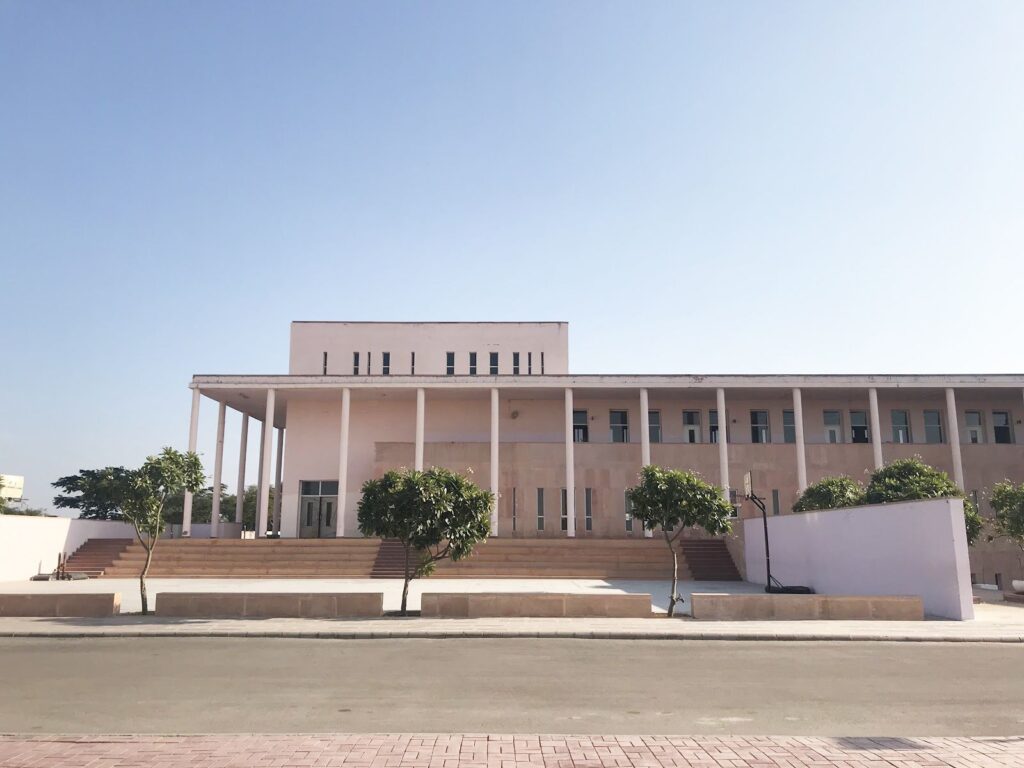 Our first move was to locate the playground on the site. An ideal playground occupies 2 acres, which in this case would reduce the buildability of the site. So, based on the limits of size and the ideal north-south orientation for a playground, we aligned it to the north-east corner of the site. This position also helped us define clear means of access and also helped us define the buildable portion of the site. It also meant that the arrival experience at the school passed through all the sports facilities. This was a gesture that we wanted to make. Having established this, the working extended to various forms of organisation before we settled for two nested L-shape blocks.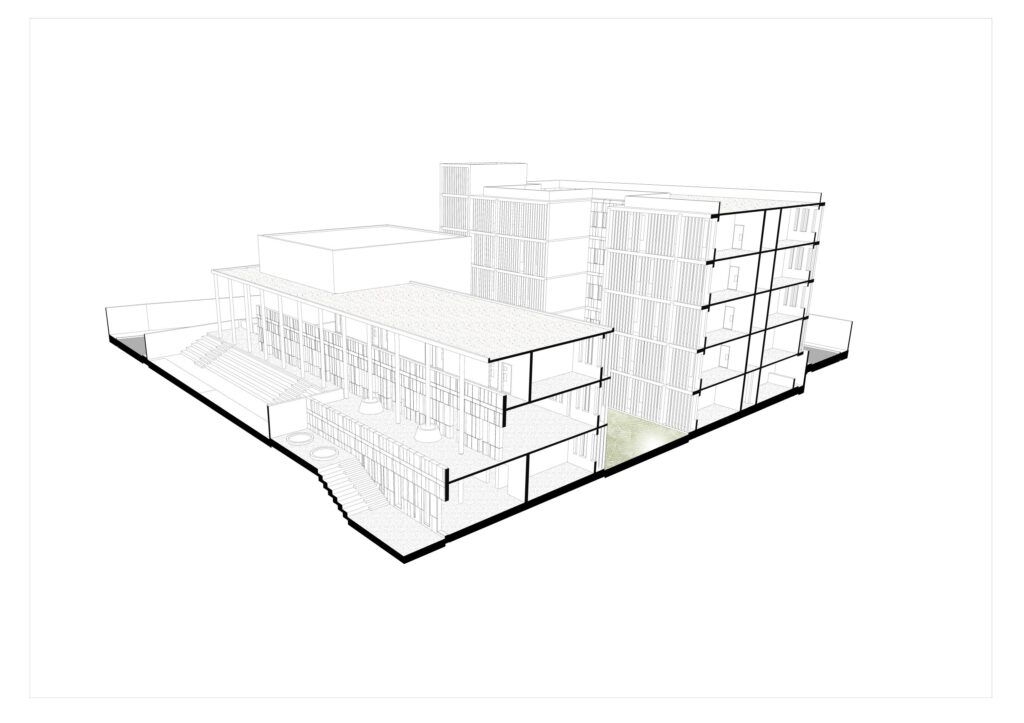 The block on the front is the first phase of the school and the two arms of the rear block become phases two and three. Since we intended to achieve a low height but high density organisation, we decided to stratify the building in its cross-section and created a lower ground floor with sunken courts and light wells. This helped us control the scale of the building and also enabled us to create social spaces like an amphitheatre and connectors by playing the level differences to our advantage. The school unfolds in layers. A combination of ramps, steps, connectors and light wells create rich experiences of movement and play through the spaces.
Gallery
Drawings and Diagrams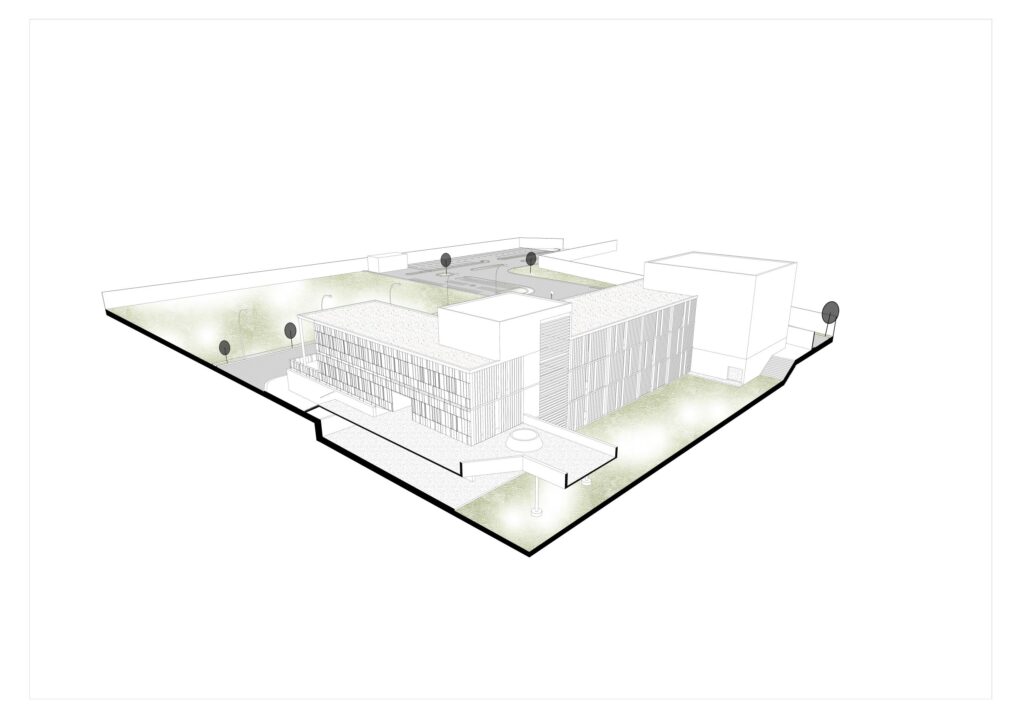 Project Facts
Project Name: Euroschool Jodhpur
Client: Divine Education Trust
Location: Jodhpur
Sector: Education
Scale: 180000 sq ft
Year of Design: 2013
Status: Phase 1 Completed, 2015
Design Team: Ajay Pillai, Jinu Kurien, Raj Singh, Amit Dhanawat, Amit Suthar, Rajesh Krishnan,
Sreenivasan Pillai, Chaitanya Shahasane
General Contractor: Omji Constructions