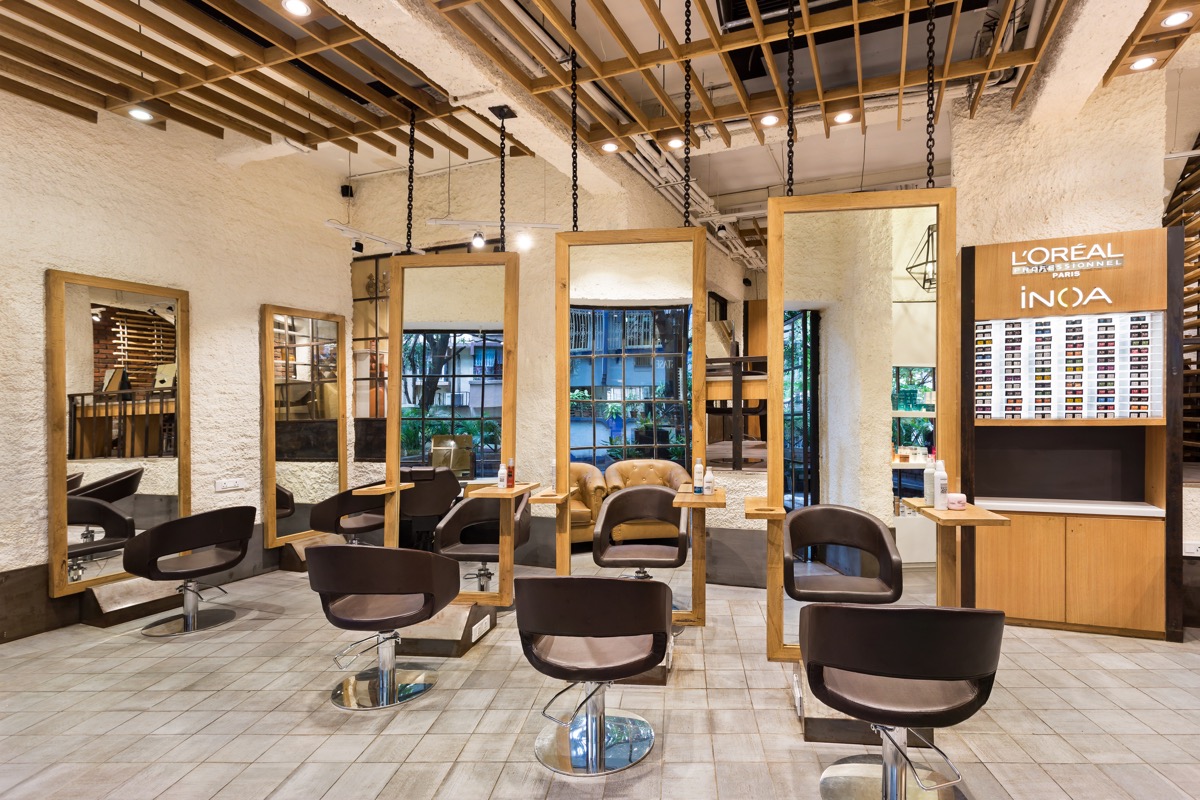 Enrich Salons at Mumbai – Space that Rejuvenates: The continuously evolving metropolitan lifestyles where one yearns to escape from their daily chores and indulge in an outing, a visit to the Salon offers an essential relief. Salons provide the respite by serving as a place of leisure, relaxation, rejuvenation and interaction with people both known and unknown. Among the hustle and bustle of city life, salons provide a haven for body and soul.
With multiple locations in Mumbai, the Enrich brand owns the largest chain of salons in the country. The salon aims to offer a young and friendly semblance to all its customers, creating an experience that lingers on thereafter. They believe in nurturing inter-personal relationships amongst all. The core values are fairness, ownership, respect, empathy, nurture, integrity, relationship, co-operation and honesty. The client brief laid a substantial emphasis to design coherent to these qualities and concepts. With numerous luxury salons sprawling in the city, the challenge was to create a unique identity with the core values and the desired functionality of being a salon. DCA Architects recognize that a salon adorns many hats in terms of service provided. To build a continuous space, encompassing all specified areas was a design challenge.
Starting from the most popular hair-cutting section that is placed in open sight to the pedicure, manicure and hair spa zones that are semi private, are housed next to windows. The windows open to the outside and a conscious attempt has been made to bring in a lot of greenery into the salon. Also corroborating the continuity of space, the private rooms have been placed separately to provide a tranquil and serene environment- relaxed and aloof from the world.
Lighting in a salon is of paramount importance. Task lighting and mood lighting are enabled for all services. Decorative elements and plush seating add value to the customer experience. The lighting, music and fragrance are harmonized to evoke sensory pleasures. Every space has been treated individually to create a visually appealing experience incorporating elements that are soothing to the eye has been crafted. The articulate core values have been incorporated through an honest use of materials that enhance visual appeal. The concept has been developed to make a leisure yet essential outing experience worthwhile in a busy space and private space alike.
Drawings: