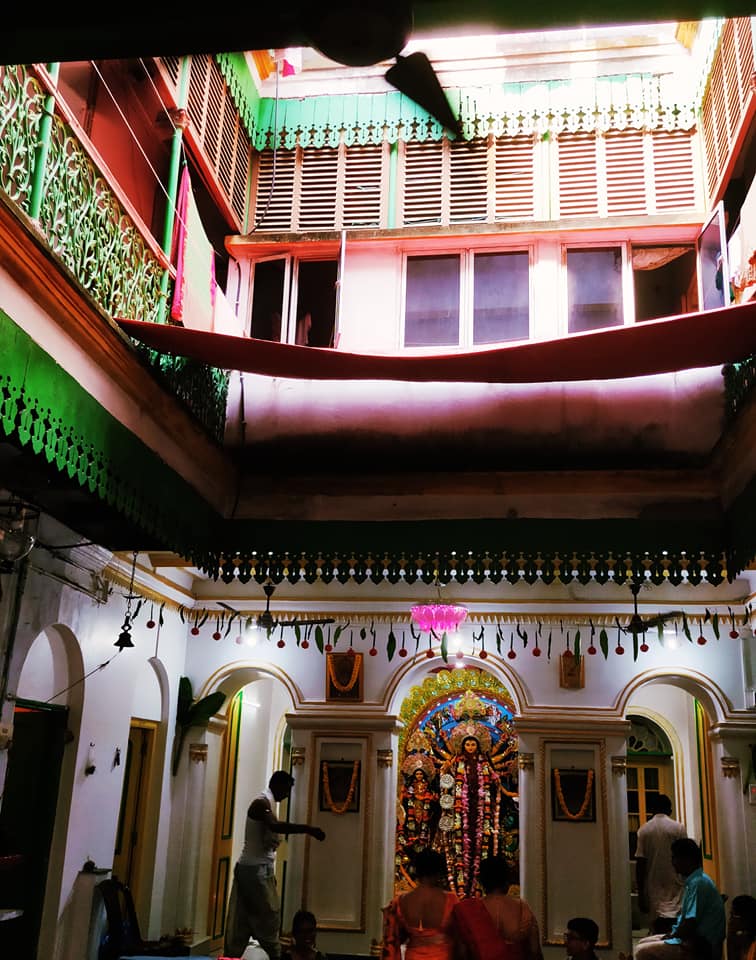 Bengali's and their beloved Kolkata has certainly and quietly sparked a movement to turn their annual Durga Puja(o) bash into a massive city-wide public art work program. If one summarizes the way Durga Pujo has evolved, it's a common fact that Pujo has come out of households to become a community celebration where an entire locality comes together to celebrate (commonly known as Barowari Pujo) is not a new thing. Pujo is truly a Sarbojonin (inclusive) practice. In fact, this coming out is a few hundred years old. When it comes to style transformation and If you ask critics, they will say Bengal's Durga's traditional style or decor (sabeki) with her sharply drawn eyes has been fast replaced by as people say, "Hema Malini Durga", or goddess becoming to look like any powdered Bollywood Actress has rather been an episode that the so called well wishers would seldom like to remember.
A small initiative that started a few years ago to provide work to jobless young artists from the art schools of the city is suddenly becoming to look like an yearly movement, a powerful expression of what a community can do to express their ways of celebrating a religious festival that can easily be called a global phenomenon and a cutting edge cross-cultural one, a new wave that is sweeping the city with exquisite innovations, overwhelming corporate support, encouragement and more and more new ways of looking at Bengal's humble Pujo. Kolkata calls it the new wave of Theme Pujo, or to explain it simply thematic or theme-based pujo where there is a certain sense of curation, a central narrative around the celebration that each pujo pandals pick and explore it with rather flying colours. Here are a few glimpses of some of this year's jaw-dropping experiences.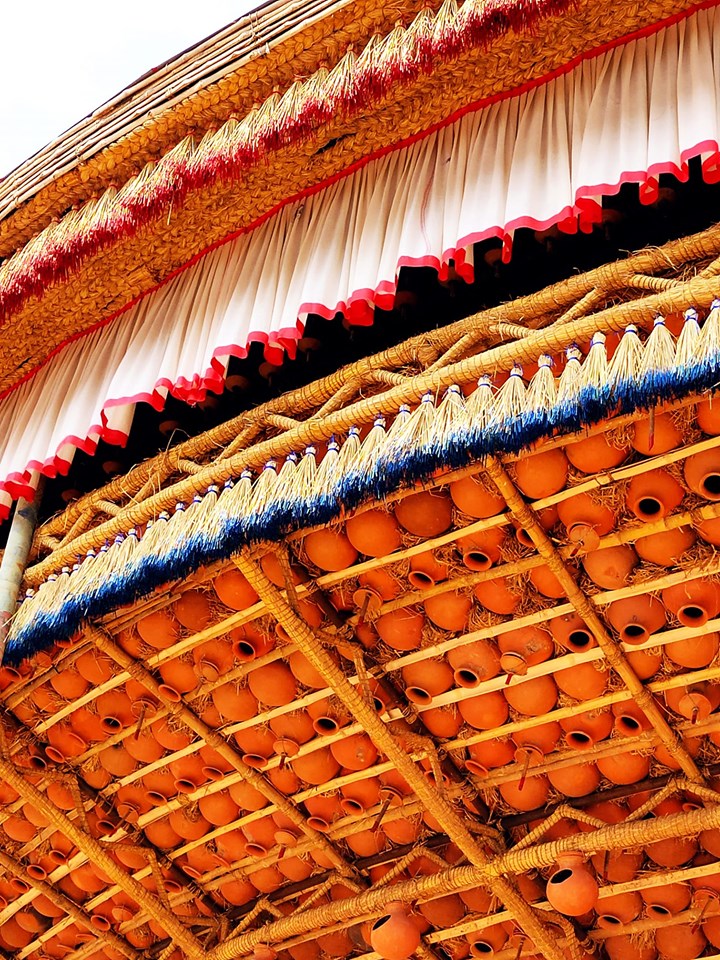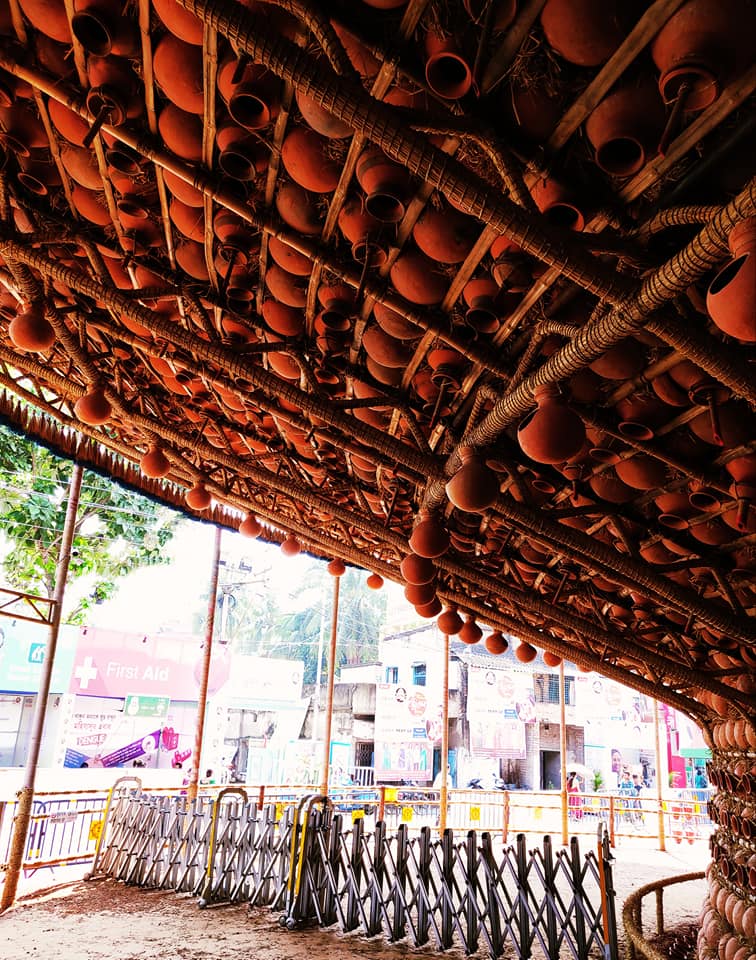 A neighbourhood of where I stay in Kolkata, this pandal depicted a gigantic womb, the beginning of creation, made with absolutely unprecedented jugalbandi of Ghora (earthen pots), dried grass, bamboo and red-bordered textiles, which is typical of Bengal's sacred objects. The massive round structure, a perfect circle moving upward like a gigantic mushroom that is adorned with millions of earthen pots greets the audience inside which is an inside out space, continuously moving like a living being with the goddess on one side and an audio visual of a potter on the other side. The overall experience of the space with its intense structure, music and ambience, creates a very other worldly sensation, a true next-generation thinking for a public space that can go many years ahead to achieve something like this.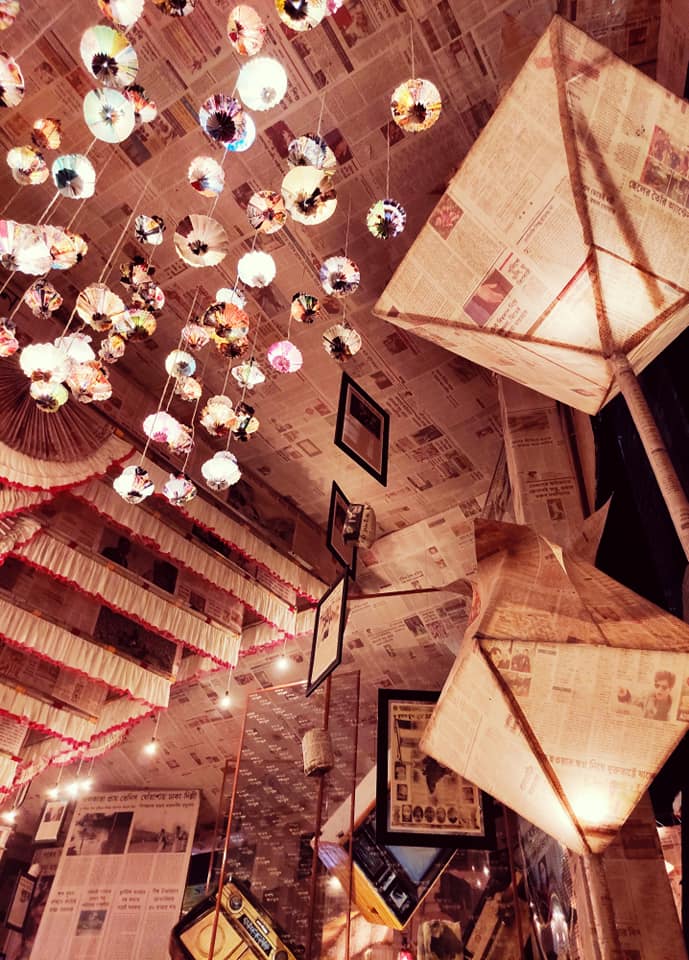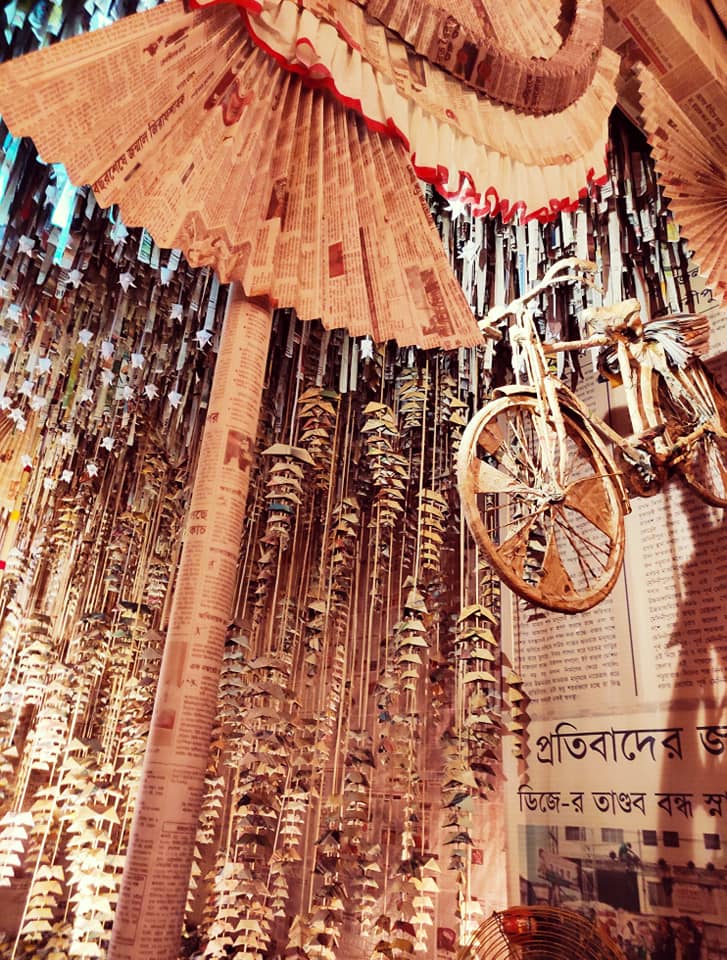 This pandal took our daily newspapers to a next level of exploration by using it in many ways to scenograph a space. While choosing the papers, they featured stories that Bengali's are emotional about and important to Bengal's history. Innovative use of lights and paper folds coming together and making extensive use of origami makes this space comes alive with a key message of up cycling.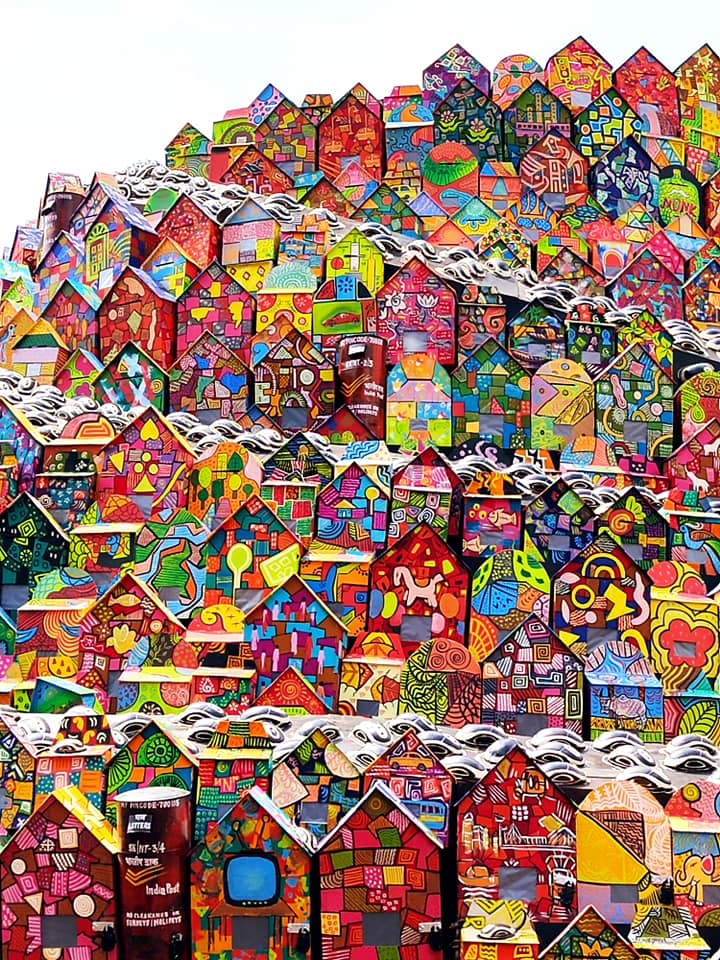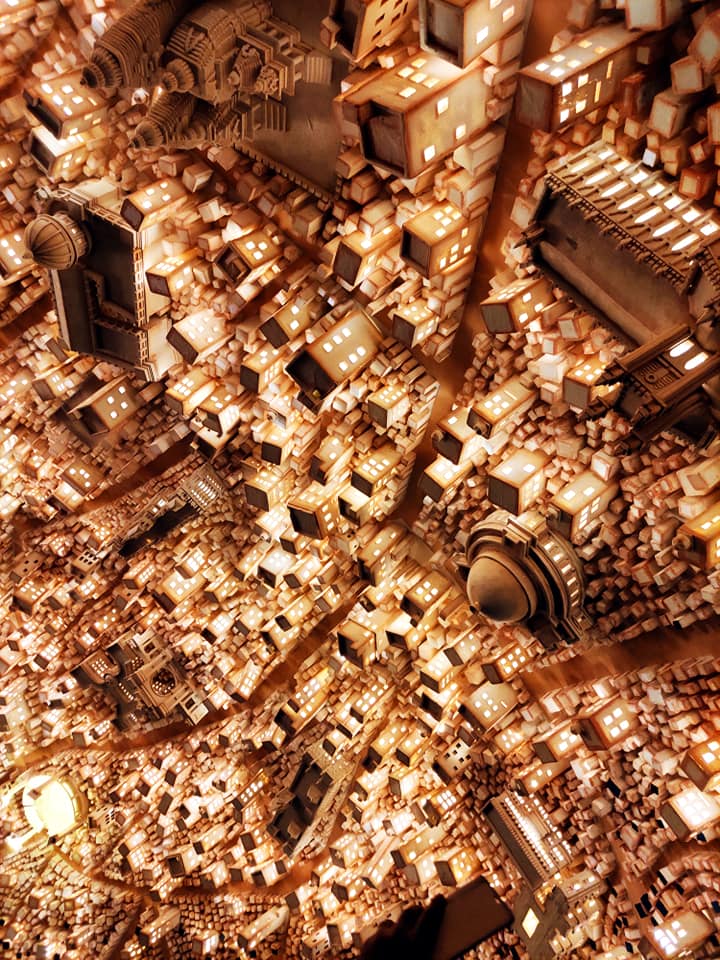 Based on a poem by Tagore, "Kolkata is still in Kolkata", this pandal explores the city's main features that remain unchanged and the people living in the city are happy to co-exist with their grand old urban memories that as Bengalis say "refuse to change". Right from congested walls of the old city to a birds-eye view of the city scape being used as the inner ceiling of the pandal, this structure truly makes Tagore's poem comes alive and makes it relevant for today.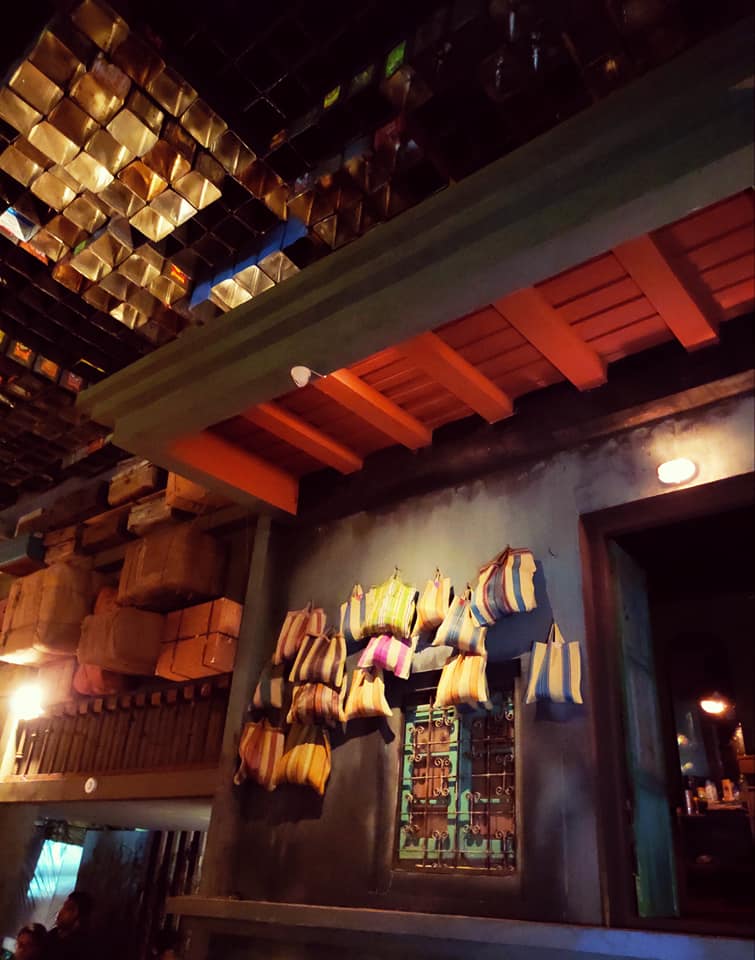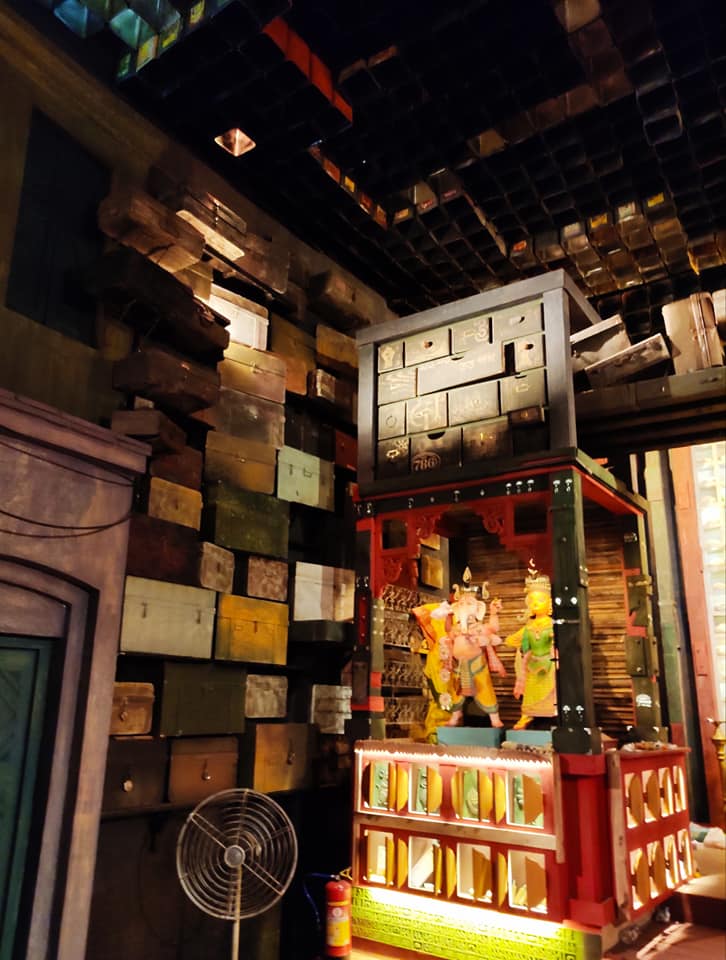 Kolkata's nostalgia is multifaceted and layered. This pandal beautifully explores the quintessential nukes and corners of the city that at times are heavy with memories, some memorable, some may be of dark past. Refugees, the city's intimate neighbourhood where the walls are thin, a collage of lifestyle of many who comes to the city to earn a living from all over the country, this pandal opens up a new way of looking at space where imperfection is celebrated with much pomp and under privileged are given a voice. This was my favourite.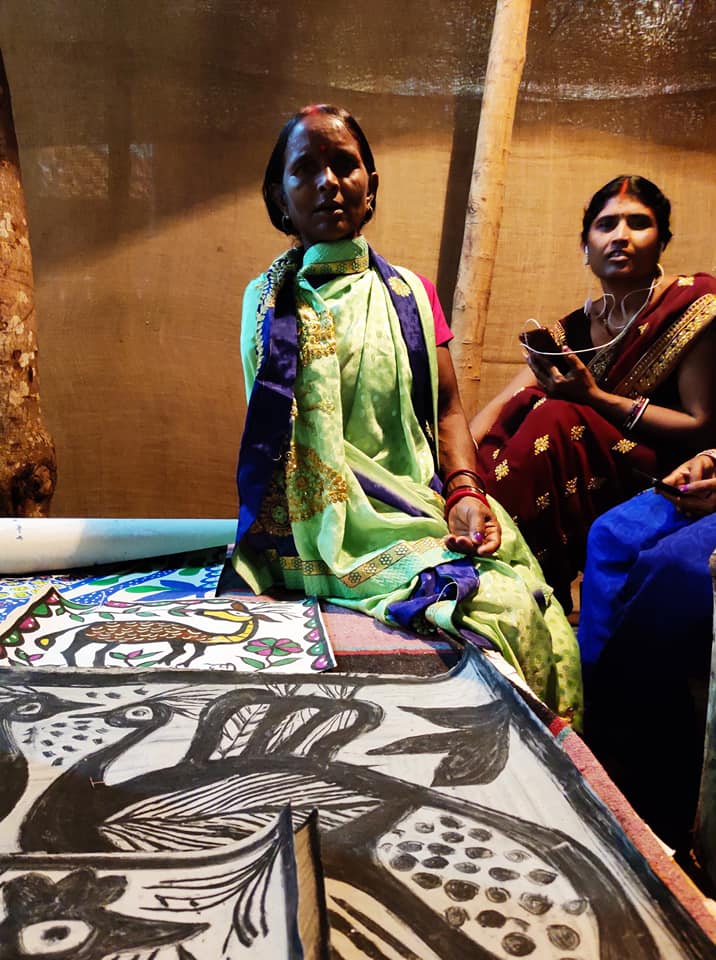 India's is rich in the tribal knowledge system. Unfortunately, our future generation is not well informed about our Adivasis. This pandal explores the Tribal ways of building and decorating the space by engaging Khobar and Sohrai painters of Hazaribagh, Jharkhand. Instead of goggling their painting or referring to any books, these organisers actually invited a large group of tribal painters in Kolkata for months to build this pandal with a space designer. This certainly is a new way of looking at livelihood for our Adivasi friends.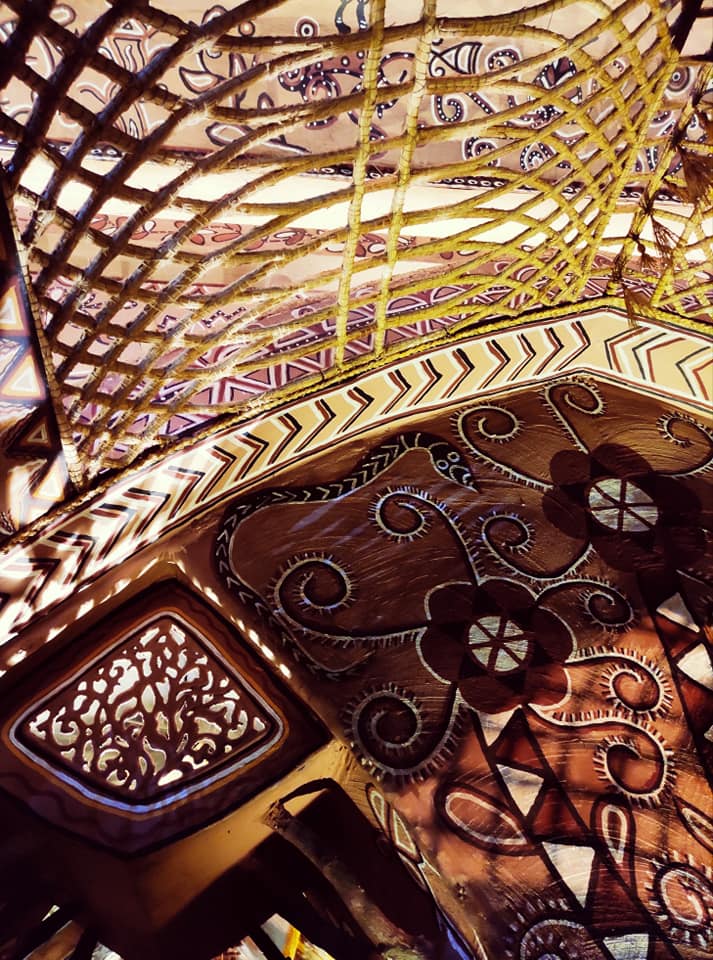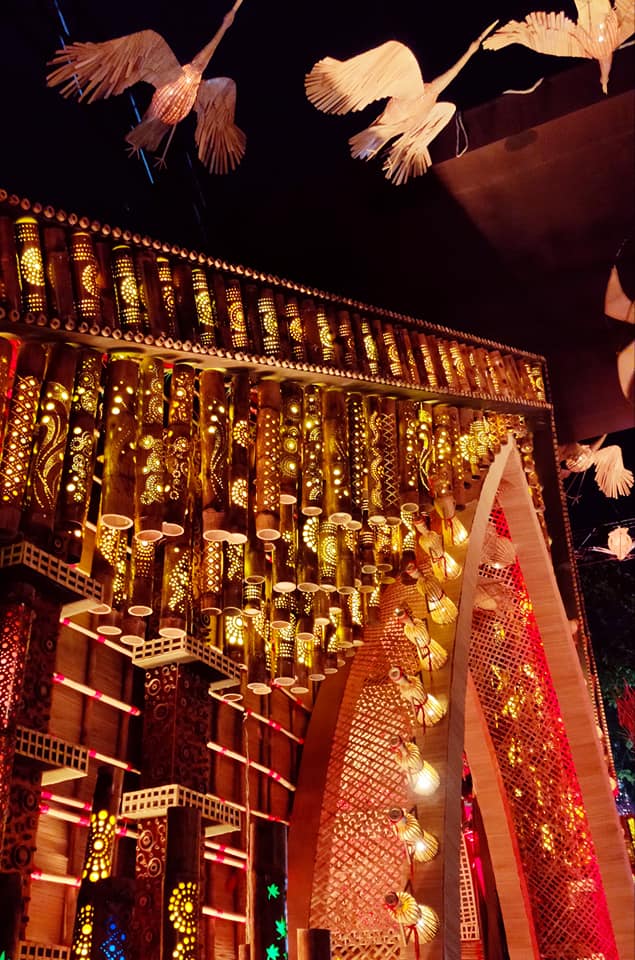 North-East India and Bengal's Bamboo and Cane artisans takes lead for this pandal. Its abstract cane arches, the bamboo interior and its light arrangements make it a very special treat and shows space designers how these humble day to day materials can achieve when you think innovative.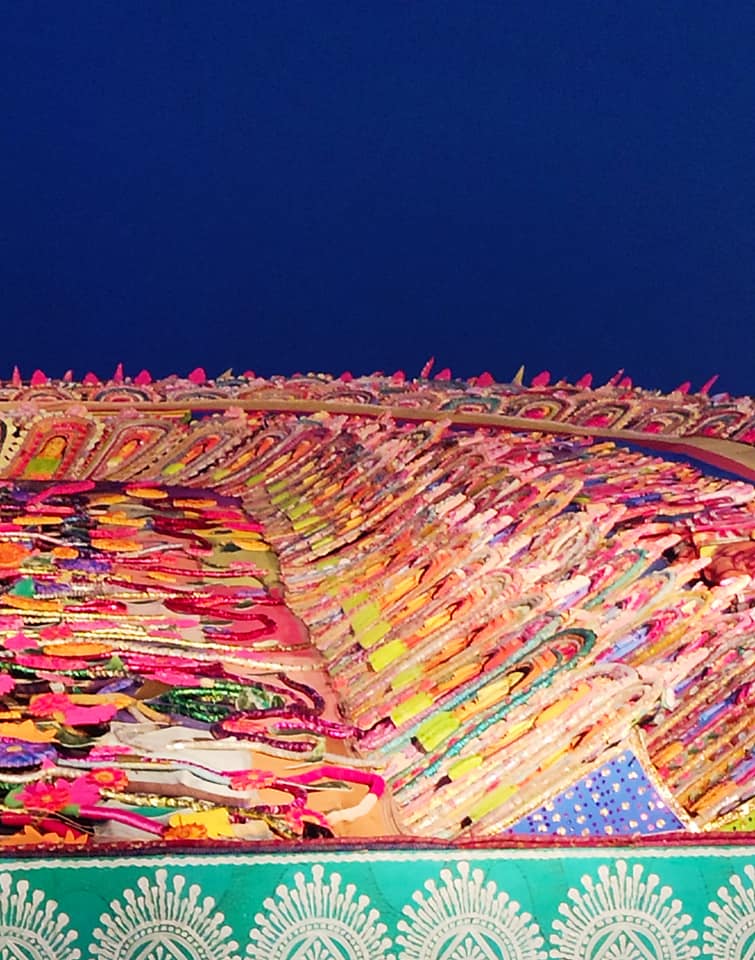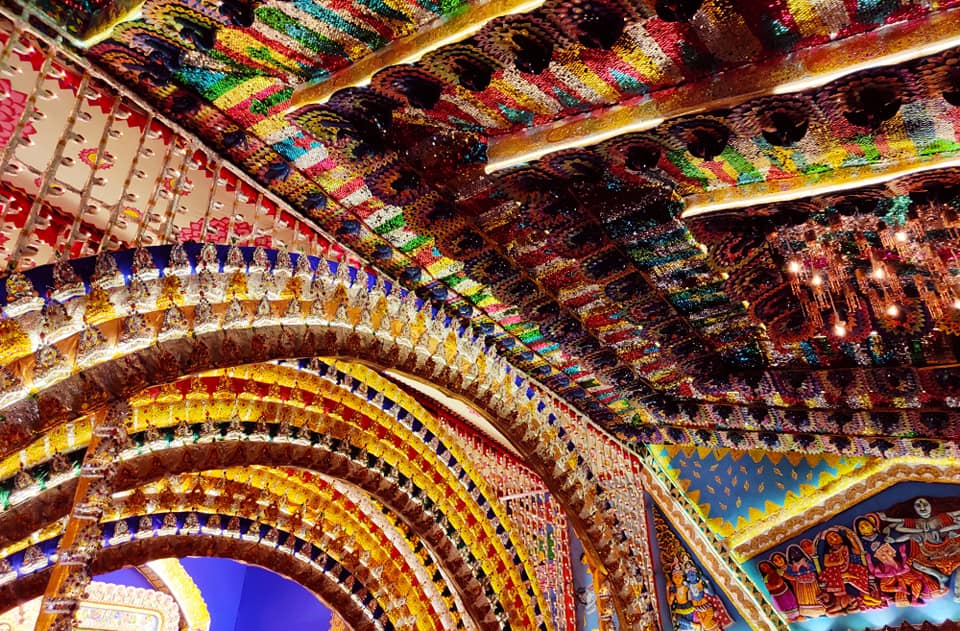 The traditional backdrop of Bengal's Durga becomes the centre of attraction here. It is important to note, Durga puja provides livelihood to many local artisans and ancillary units. While mostly the main focus goes on making the goddess, one often forgets to notice the elaborate backdrop which is called Chalchitra. In this pandal, this backdrop becomes the main key to pandal decor. Its unique slant positioning makes it look like an image of immersion. The overall treatment of the backdrop, the details of it, and its traditional arch-typical ways are happily challenged here and the result is fascinatingly fresh and new ways of looking at decor that was always there with us but which we often tend to ignore, unknowingly.