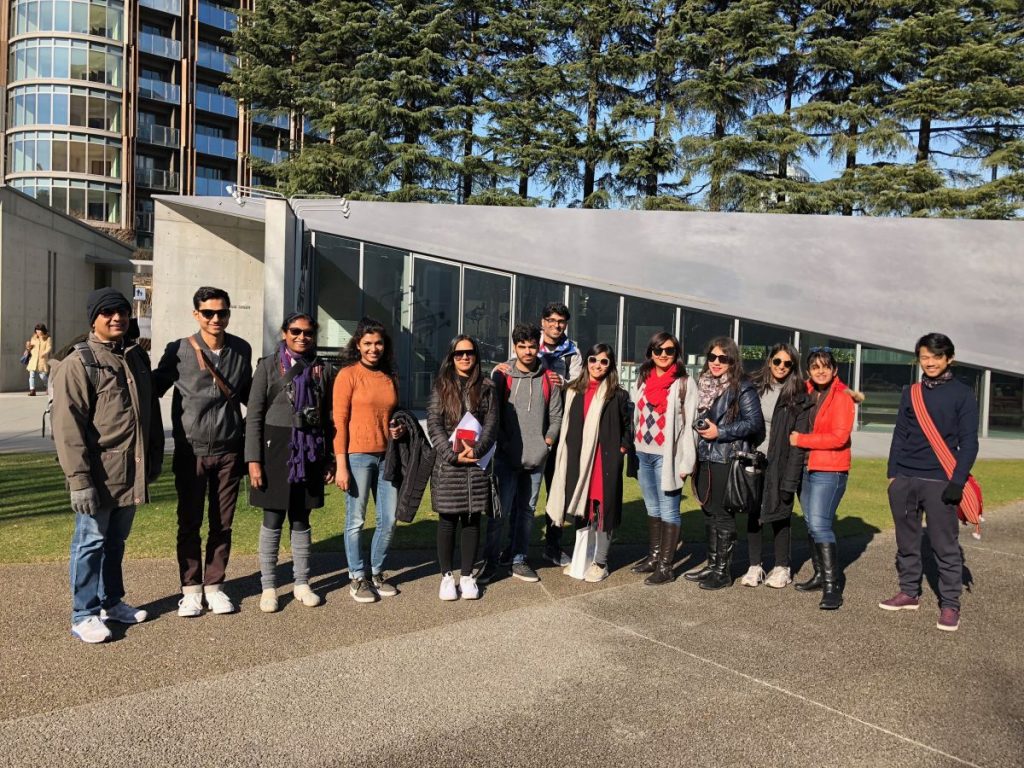 dtours are design tours aimed to spread awareness of architecture, design, art and culture through travel. We feel that architecture, design and visual material culture is best understood when experienced.
We also feel, shared and collective experiences are more meaningful as they enhance the absorption as well as promote interaction amongst individuals. dtours are driven by an inherent enthusiasm for design, culture and exploration. They attempt to inform, align, engage and inspire the discerning traveller.
We have curated some of the most inspiring and intellectually stimulating design tours for people with curious minds and a desire to learn by experiencing visual material culture
In the year 2008, the first edition of dtours took flight. ten days, twenty invited individuals – traversed a thousand kilometers, camping, cooking and immersing themselves in design by exploring more than a hundred design projects. An interesting group of aligned minds travelled together, to enjoy a design expedition.
In the decade since its inception, the dtour footprint has been left behind on almost every continent. From the regionalism of Scandinavian architecture and design, to the versatility of the American, from the Far East to Europe – we now set forth, sharing our experiences, by offering dtours to the design and architecture community at large.
Come travel with us to Europe this February!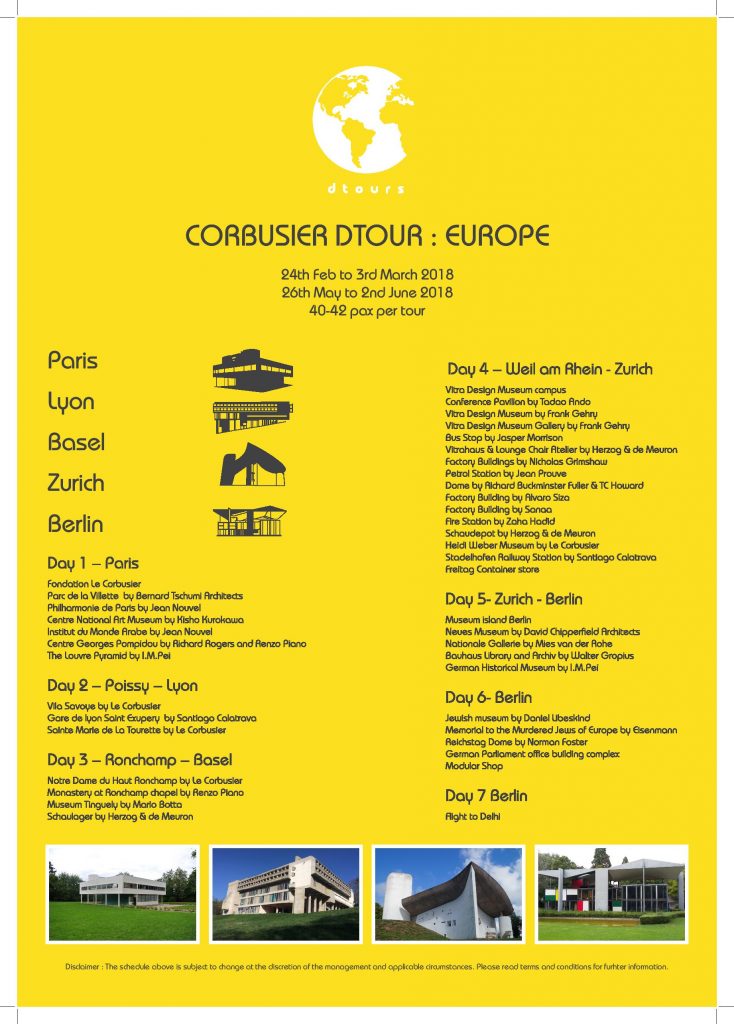 24th Feb 2018 – 3rd March 2018 : France, Switzerland and Germany
Europe through Corbusier:
Fondation Le Corbusier, Paris (archives)

Villa Savoye, Poissy (house)

La Tourette, Lyon (monastery)

Notre Dame du Haut, Ronchamp (chapel)

Heidi Weber Museum , Zurich (pavilion)

Unité d'Habitation, Berlin (social housing)
And many more –
Experience Ando, Hadid, HDM, Gehry, Eames and many more at the Vitra Design Musuem Campus

Stay a night at La Tourette, by Le Corbusier

Explore the Bauhaus archives by Walter Gropius

Renzo Piano's monastery under to Ronchamp Chapel by Corbusier

Check out works by Mies van der Rohe, David Chipperfield, Daniel Libeskind, Eisenmann and Norman Foster in Berlin

See Santiago Calatrava's station at Lyon
For more details reach us at :
c28c sector 8
Noida 201301
+918468935222